Washing machines nowadays are stylish, lightweight, and built to last.
However, owners should still do their part and perform maintenance tasks every once in a while.
These Washing Machine Cleaning Tips will help keep your machine running.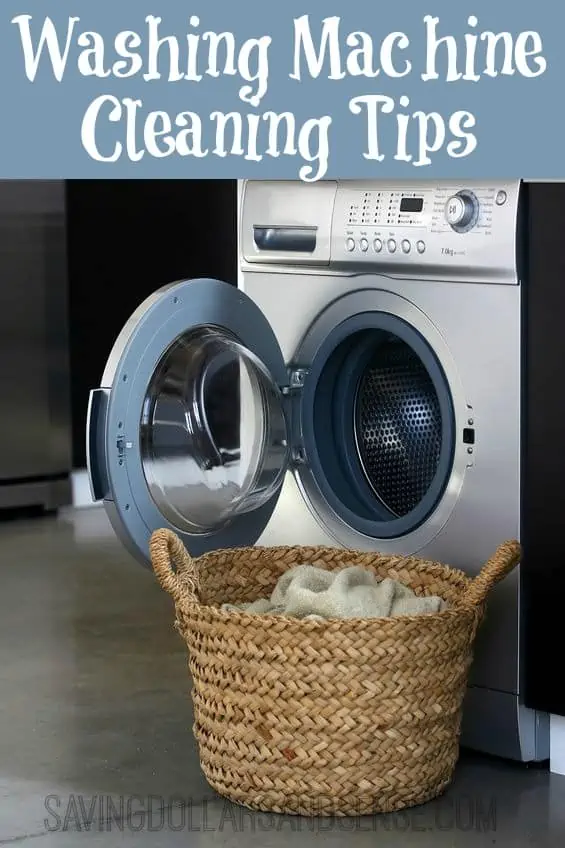 Build up of germs and limescale can often leave a washing machine looking disheveled and worn.
Clean the Detergent Water in the Washer Drawer
The detergent water is a breeding ground for bacteria, discarded washing powder, and mold spores.
Therefore, you need to remove the whole draw (if this is possible) and clean it vigorously with household bleach and an old toothbrush.
Unblocking the Washing Machine's Filter
A filter is another clammy and moist area where bacteria can grow exponentially.
Therefore, you need to regularly decant its contents and make sure any fluff and dirt are removed immediately.
Cleaning and Maintaining the Drum
If you investigate and look inside the washing machine and it appears spotless, then do not be fooled.
Bacteria and mold can grow and fester in the smallest holes and crevasses.
Running an empty wash every two months is essential for the upkeep and for the ongoing maintenance of your washing machine.

You can use dishwasher tablets, soda crystals, or denture-cleaning tablets on a 60-degree wash to ensure that all bacteria and mold are flushed out.
Furthermore, this should banish the machine of any harmful odors and prevent limescale from returning.
Banishing Bad Odors
To ensure that your washing machine does not smell after a wash, make sure that you leave the washing machine door slightly ajar.
Importantly, this allows air to oscillate around the drum and stops the breeding of bacteria.
I also like to use Purification Essential Oil to get rid of bad odors. Just a couple drops in an empty cycle helps a lot!
Using the Correct Detergent/Washing Powder
It is imperative to use washing powder rather than liquid.
Additional soap suds and liquid softeners accelerate the rate of residue build up in the washing machine's drum.
Consequently, this can lead to the emission of bad odors and mold.
Washing powder dissolves within a washing machine's cycle and does not contribute to residue build-up.
Using White Vinegar as a Cleaning Agent
Using a cupful of white vinegar on an empty wash can also filter out any bad smells or lingering mold spores.
A wash every six weeks with this powerful cleaning agent will leave your washing machine looking sparkling.

Keeping your washing machine looking fresh and clean will give you peace of mind.
External and internal maintenance will prevent nasty limescale build-up and stop mold.
More Frugal Cleaning Articles