Week 10 meal planning tips are here! And it couldn't come at a better time!
Now that everyone is done and over with spring break, it's time to figure out what to eat for dinner!
Luckily there are always fast and simple recipes just waiting to be enjoyed.
Even though it's back to the cooking "grind," it's so much easier when you meal plan!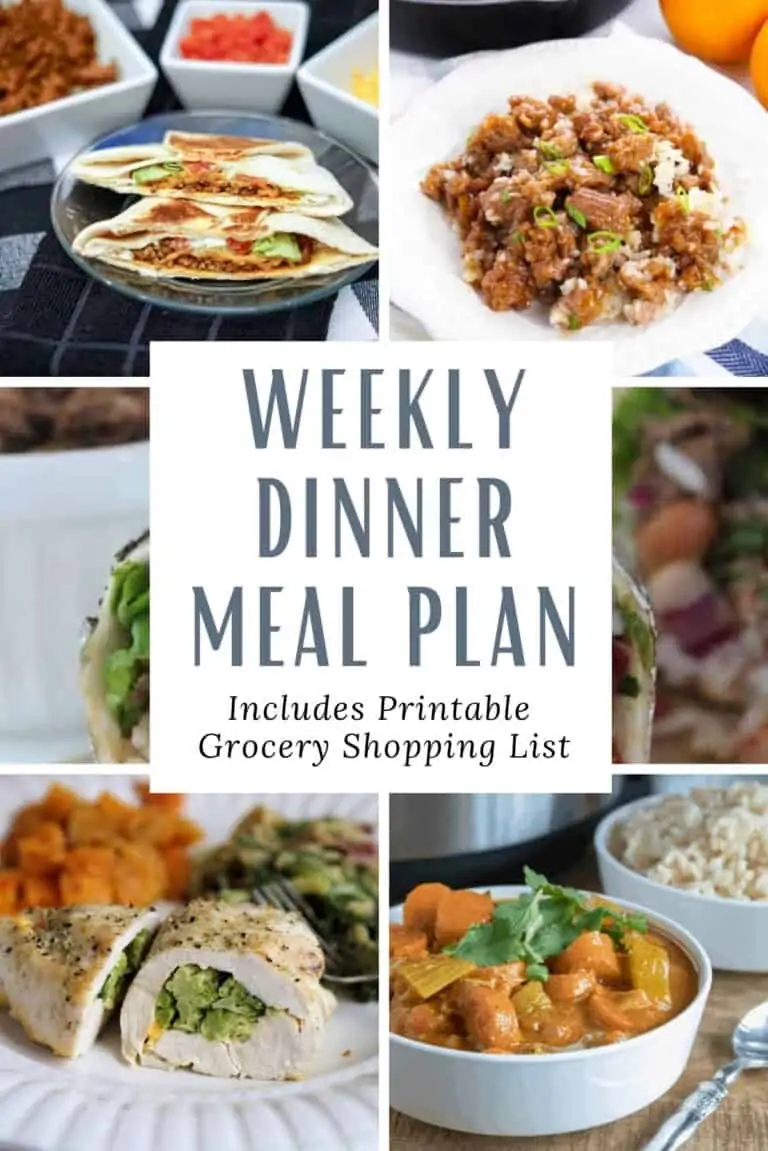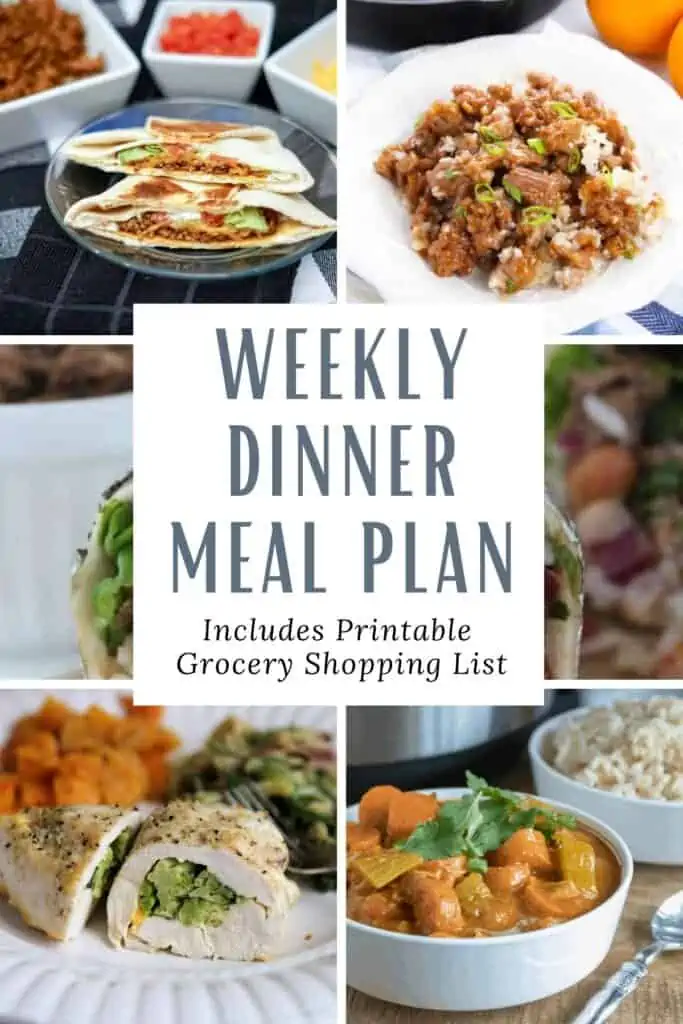 Did I mention that meal planning is like second nature to me now?
I don't get stressed out about what to make for dinner anymore at all.
Instead, I just make a plan and then stick to it. It's really as easy as that.
What is the best day to meal plan?
It's really up to you. I like to meal plan on Sunday to prep for the week, but that's just how my brain works.
You can "start your week" any day that works best for you and your brain.
Meal planning – breakfast
I've told you this before, and it'll be my stance forever – I don't meal plan for breakfast.
Smoothies, cereal, toast…that's about all we do.
And coffee – of course!
Meal planning – lunch
This may shock you as well..but I don't meal plan for lunch.
I don't have time or energy really, and none of us are home together to enjoy it, so we stick to leftovers or sandwiches.
Dinner Meal Plan for the Week
Remember that meal planning should be STRESS-FREE.
Don't make the process to where it's not fun – keep it simple!
Below shows you just how easy it can be to meal plan.
A fast and easy recipe is all you need! (besides the ingredients, of course!)
Monday: Crunchwrap Supreme
Tuesday: Broccoli Cheese Stuffed Chicken
Wednesday: Curry Chicken
Thursday: Orange Chicken
Friday: Beef Barbacoa
Saturday: Open
Sunday: Bonus Night (make sure to scroll down to the bottom to find out what a Bonus night is!)
Printable Grocery List
Grab the free grocery list to meal plan and keep up on all the groceries that you need!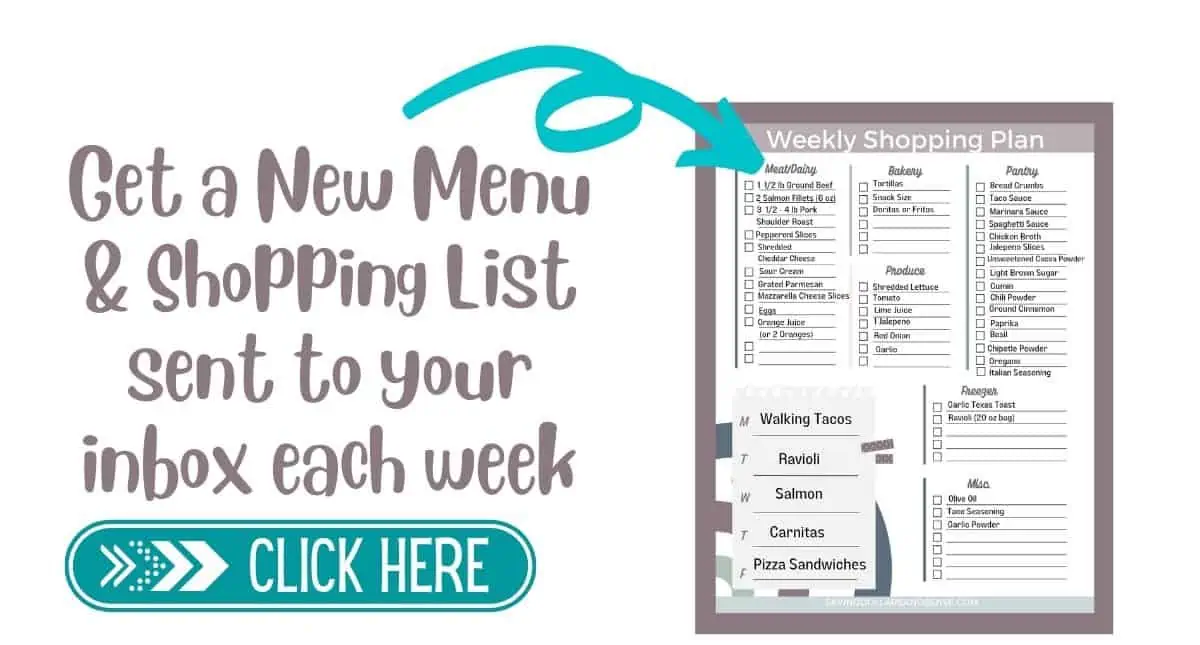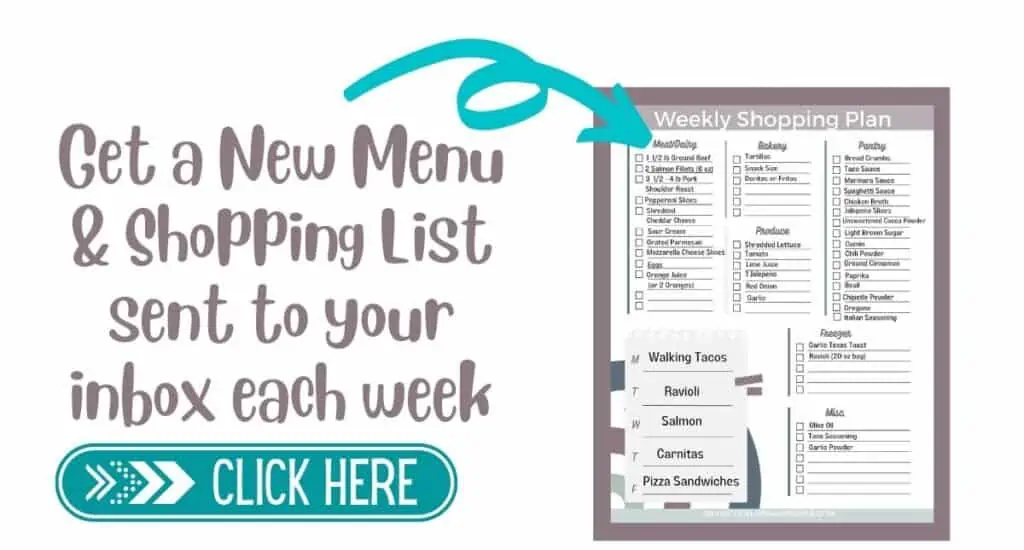 Meal Planning Weekly Schedule
Grab your free printable shopping list and take it with you to the store to easily grab everything you'll need to make the following meals this week.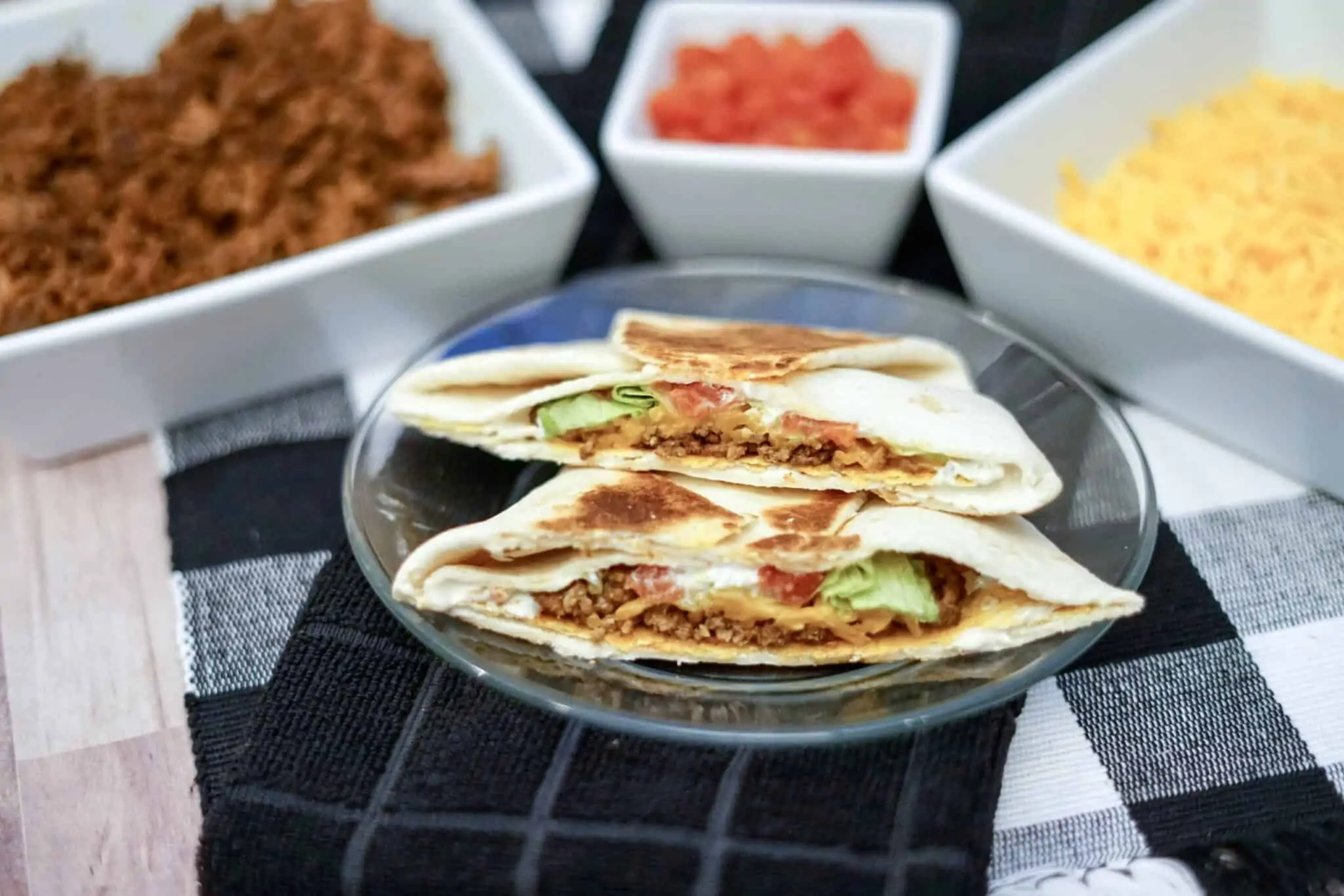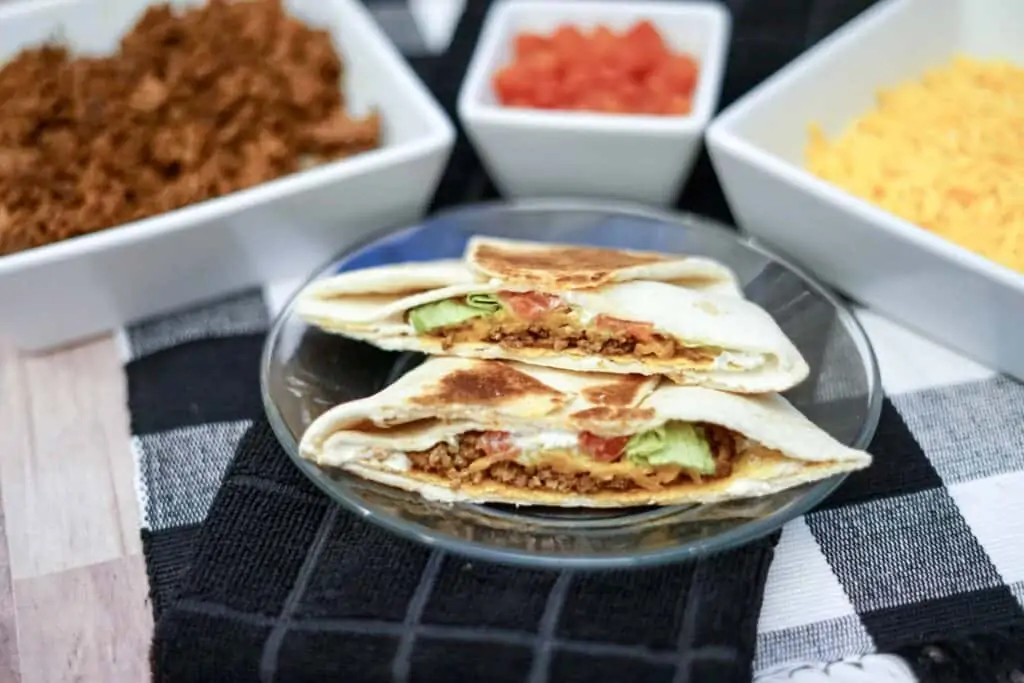 Once you can perfect this simple recipe, you'll never have to order it through the drive-thru ever again.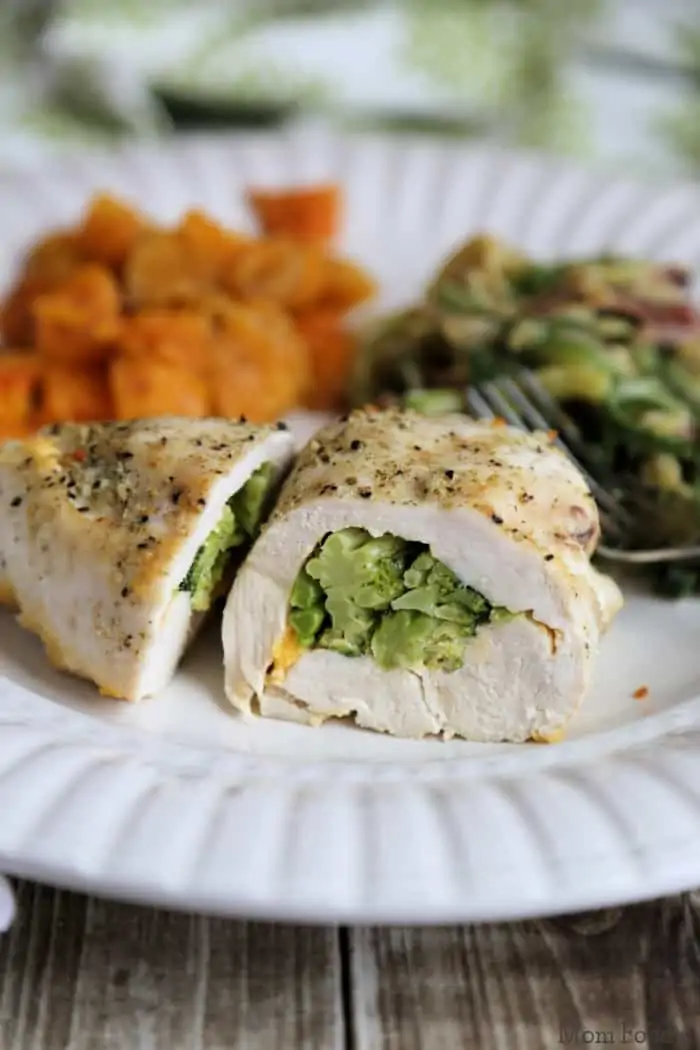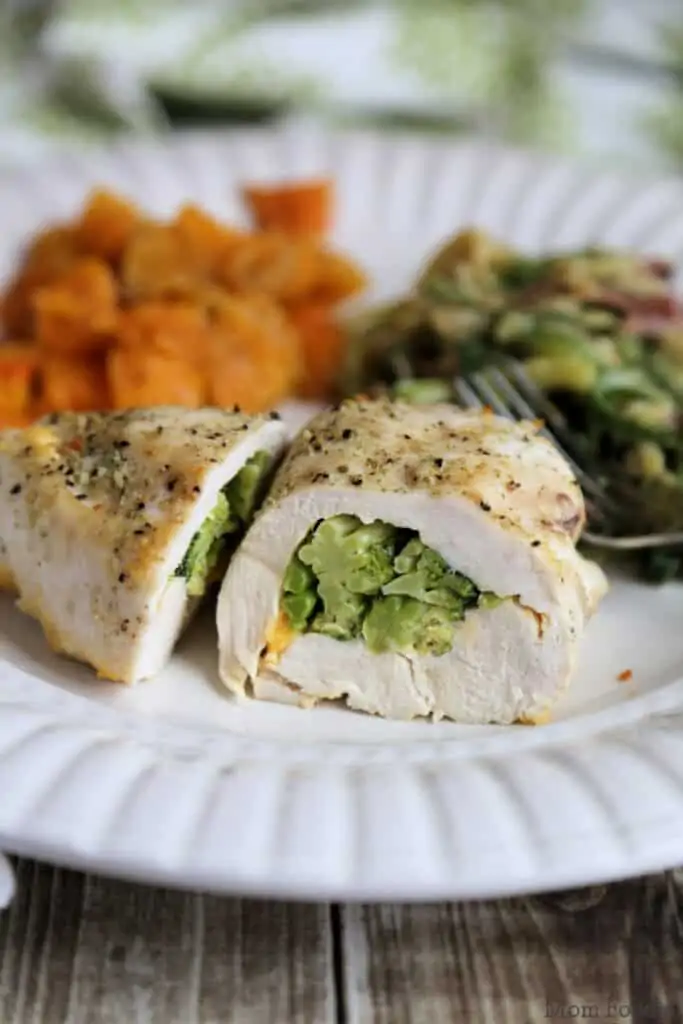 Broccoli Cheese Stuffed Chicken Breast is an easy chicken recipe your family will love.
You'll find two versions of this flavorful chicken breasts recipe, one baked the other prepared on the stove top.
You could whip up some creamy mashed potatoes to go along with your chicken for a complete meal.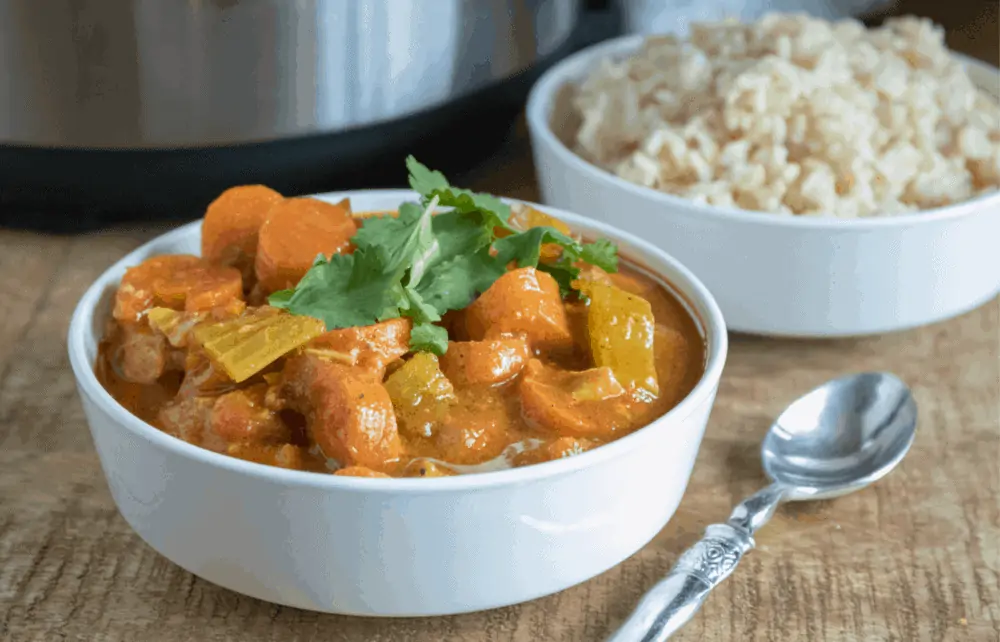 If you are looking for a quick dinner idea that is packed with lots of flavor, then go ahead and give this one a try and let me know what you think!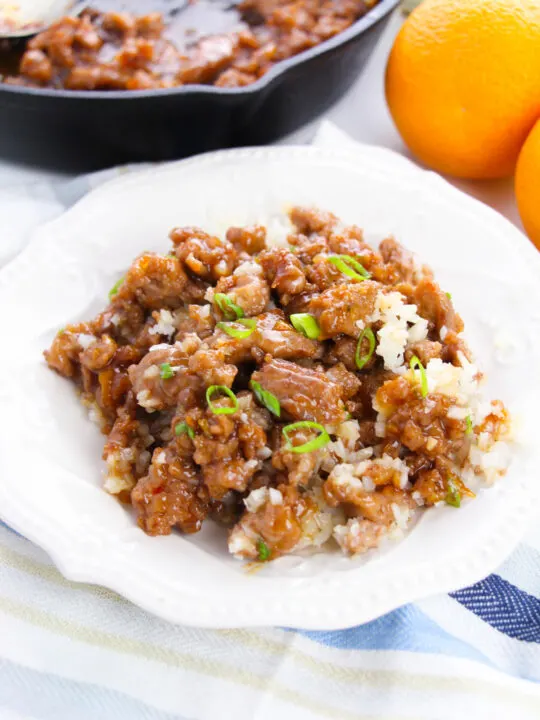 This is a copycat Panda Express Copycat Orange Chicken recipe made with simple ingredients with just a bit of spice.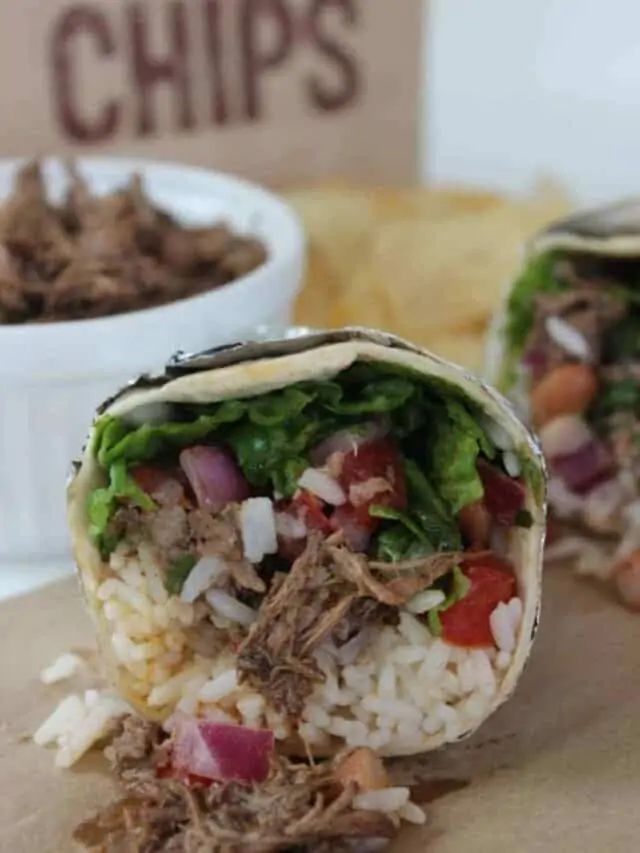 This is a copycat Chipotle recipe that you can make in your slowcooker.
Allow the beef to slow cook is the secret to getting the perfect tender beef for your meal. Add some homemade cilantro lime rice for another Chipotle flavor.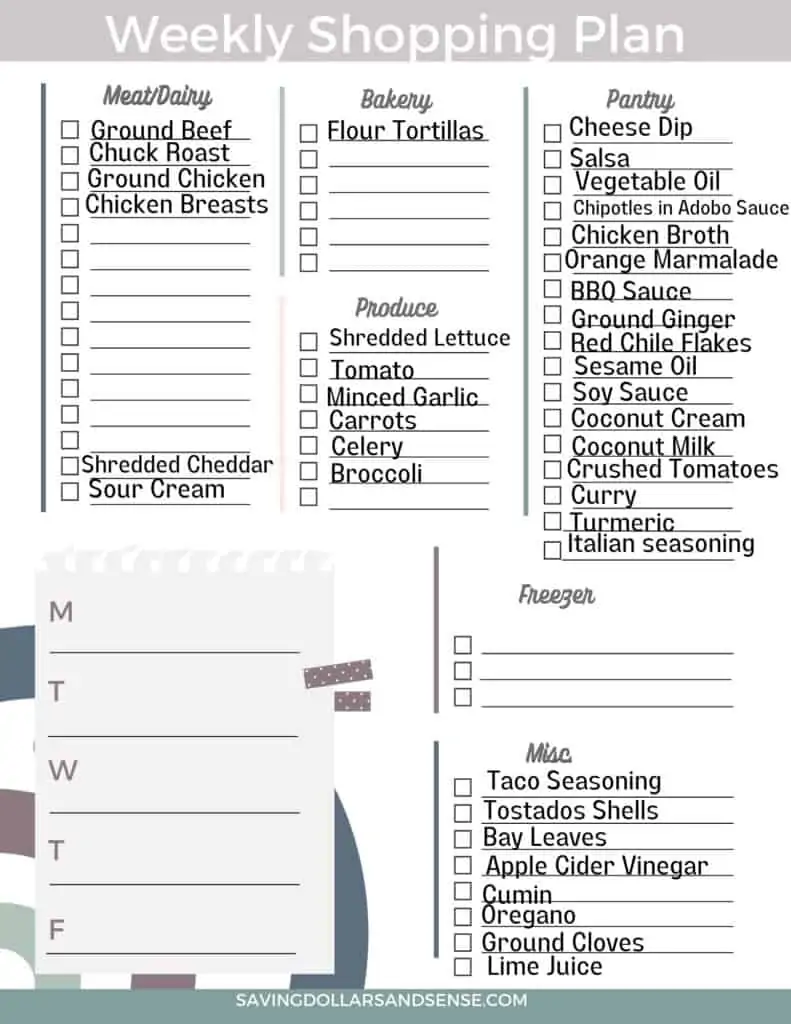 The weekends are a time to have fun and relax a bit with your meal planning.
It's fun and easy to do during the week, but you can take the weekend off as I do!
What is a Bonus Day?
A bonus day is when you let the kids pick what's for dinner, and you pay the bill. 🙂
Or you can use this night to try any of the recipes from our Recipe Index that you want.


If you make any of these recipes, I would love to hear how you liked them.
Feel free to join us in the private Cooking Club FB Group here and share a photo of any of your meals with everyone else. This is a great place to get or give encouragement to others on the same mission to Saving Dinner!