Who loves meal planning?! It's a way of my life now and I really can't imagine planning out the weekly budget without it.
I cringe thinking about how much money I wasted by not meal planning before.
I was literally just going to the store and buying anything that hit my fancy. It might have been fun, but it was expensive.
Not that I meal plan, I help to cut down on extra food costs PLUS I get to make what people actually want to eat.
Doesn't get much better than that!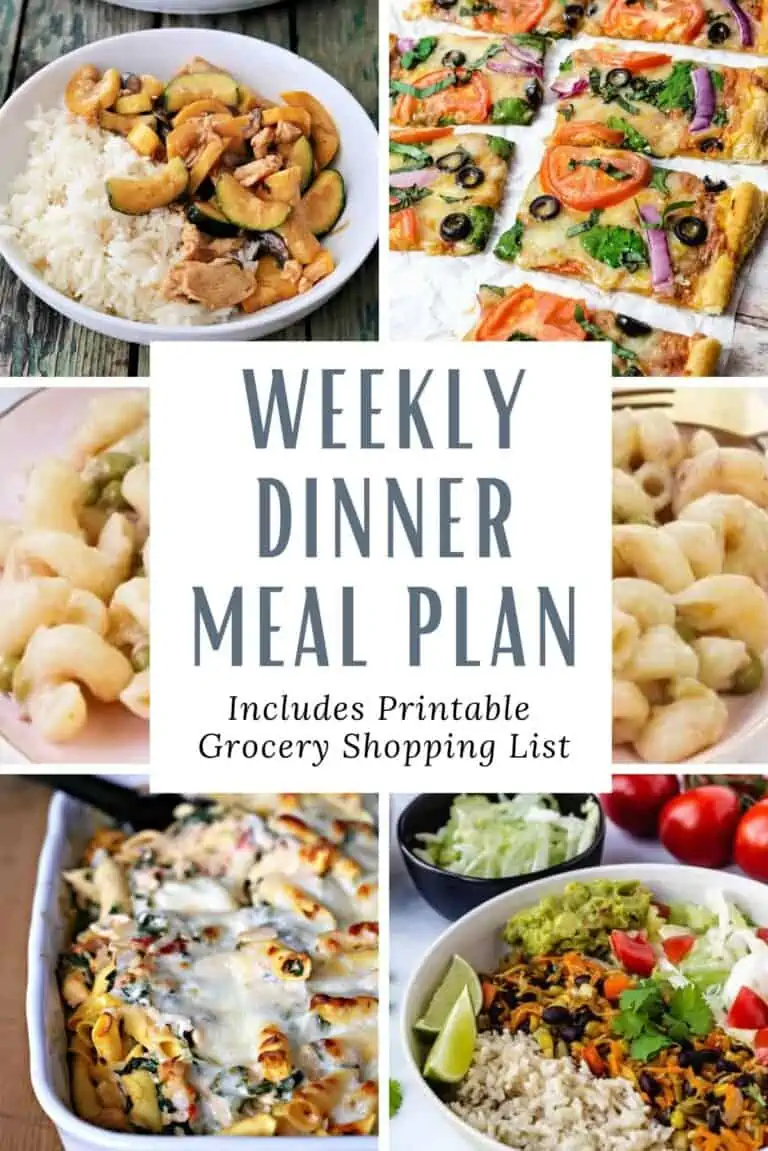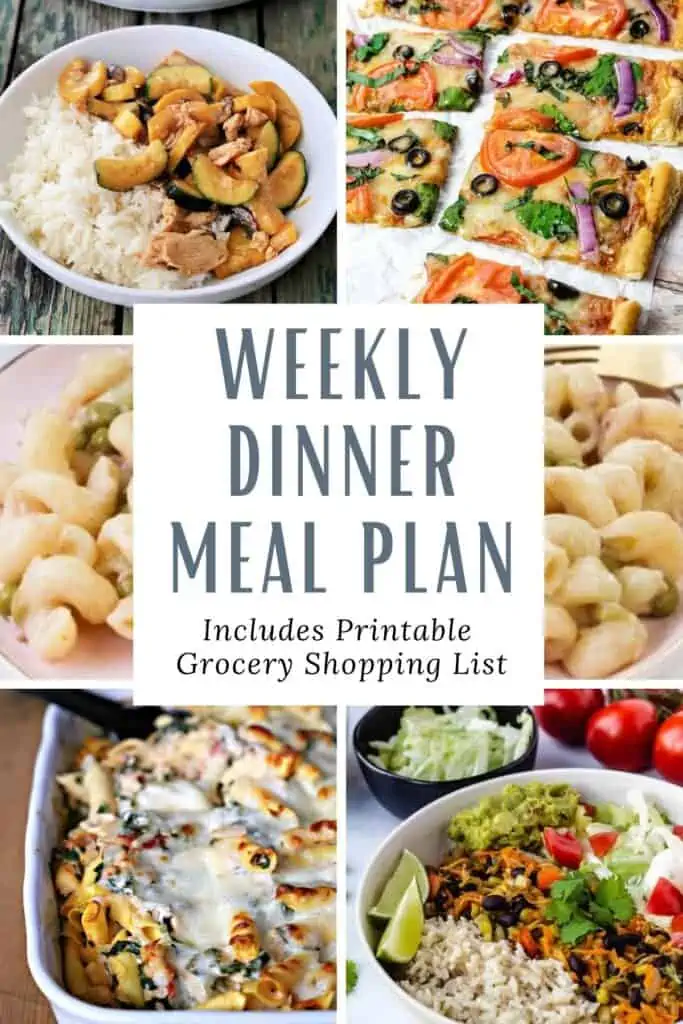 That's probably the biggest tip to remember when it comes to meal planning. You don't have to go all out for every meal.
Keeping it simple is key to success. I firmly believe that.
But don't get me wrong. That doesn't mean that you have to have boring meals. Anything but, actually!
What type of recipes is good for meal planning?
Anything that you want to prepare and prep can be good for meal planning.
I like to make meals that I know will be eaten as leftovers or meals that I can combine leftovers from one to the next.
For example, if I have tacos one night, I can use the leftover ground beef to make sloppy joes the next night.
Do you have to meal plan for every meal?
Nope, not at all. You can pick and choose if you want to do some, all, or skip a day and order in.
Seriously, even meal planning just a few days every week is so much fun!
Meal Planning for the Family
When you take the time to meal plan, you're taking the first steps to get organized! Great job and keep going with that momentum!
Here are some great recipes that I think you'll love and enjoy making for the family!
Monday: Burrito Bowls
Tuesday: Mushroom Chicken
Wednesday: Puff Pastry Pizza
Thursday: Tuna Noodle Casserole
Friday: Chicken and Spinach Pasta Bake
Saturday: Open
Sunday: Bonus Night (make sure to scroll down to the bottom to find out what a Bonus night is!)
Printable Grocery List
Make sure to use the printable grocery list so that you can keep track of the food items that you need for the week. It's a handy resource that you can add to as you need.
Ways to Save Money Meal Planning
My biggest tip when it comes to meal planning to save money is to put your eyes on the sale ads or get to know the clerks at the store.
If you ask them when they mark down stuff, you'll find out when you can snag some really great deals!
You can get some great deals on meats and produce this way and really start to get creative with your meal planning fun!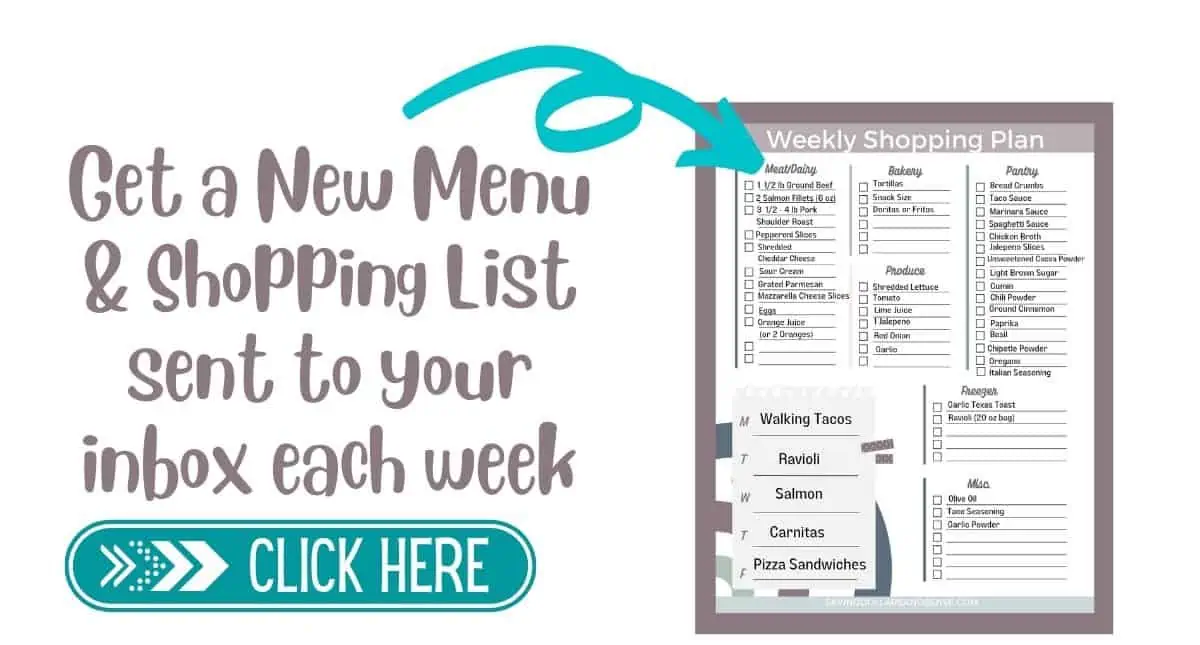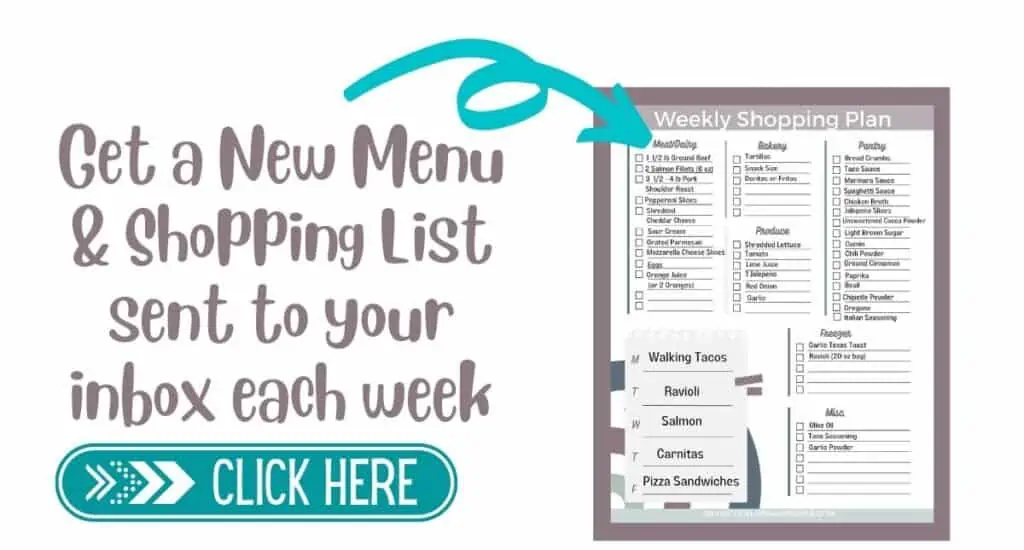 Meal Planning Weekly Schedule
Grab your free printable shopping list and take it with you to the store to easily grab everything you'll need to make the following meals this week.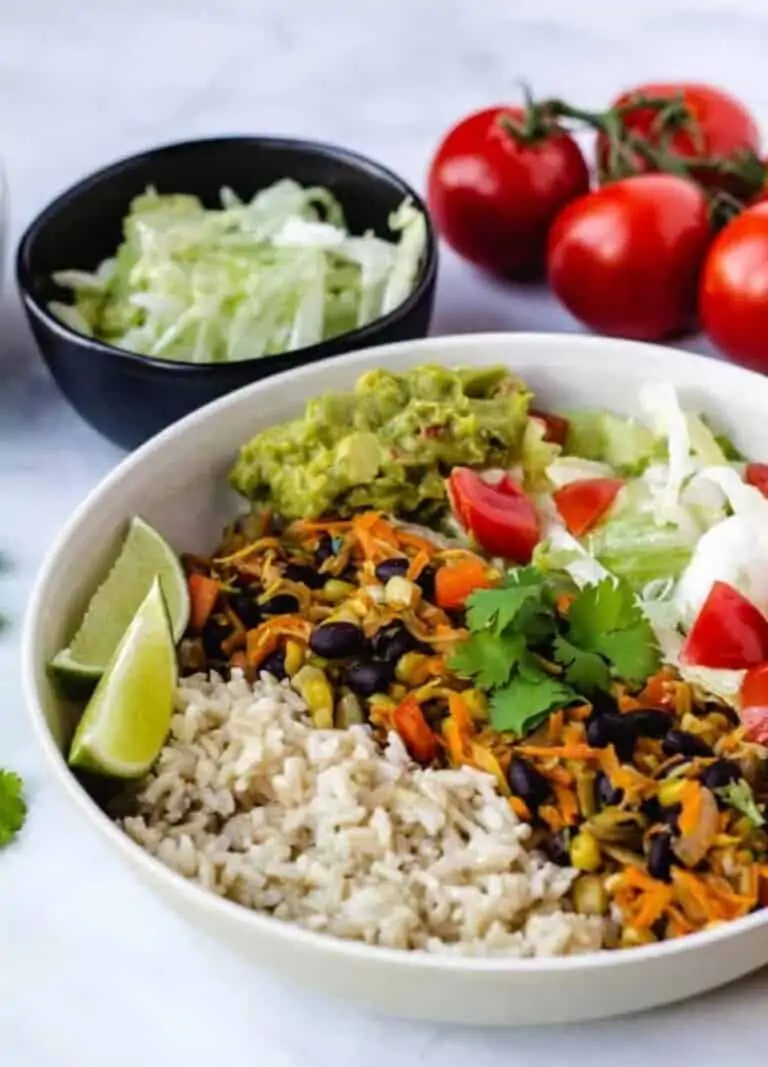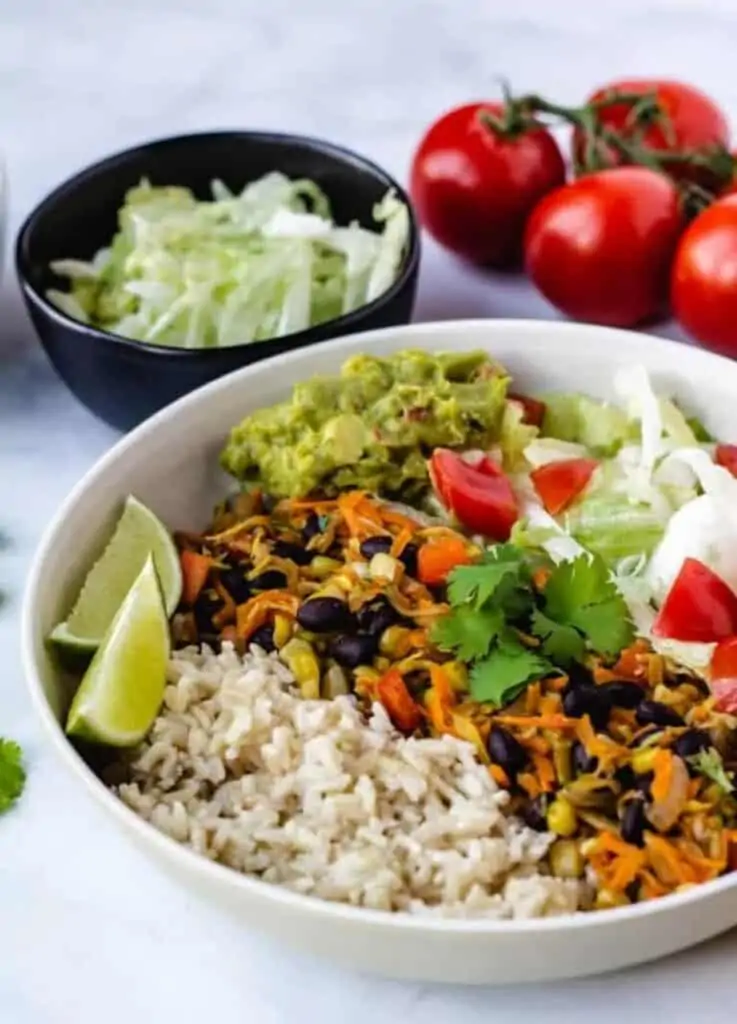 These bowls are loaded with veggies, and black beans with southwestern spices over a bed of brown rice.
Topped with optional shredded lettuce, pico de gallo and guacamole.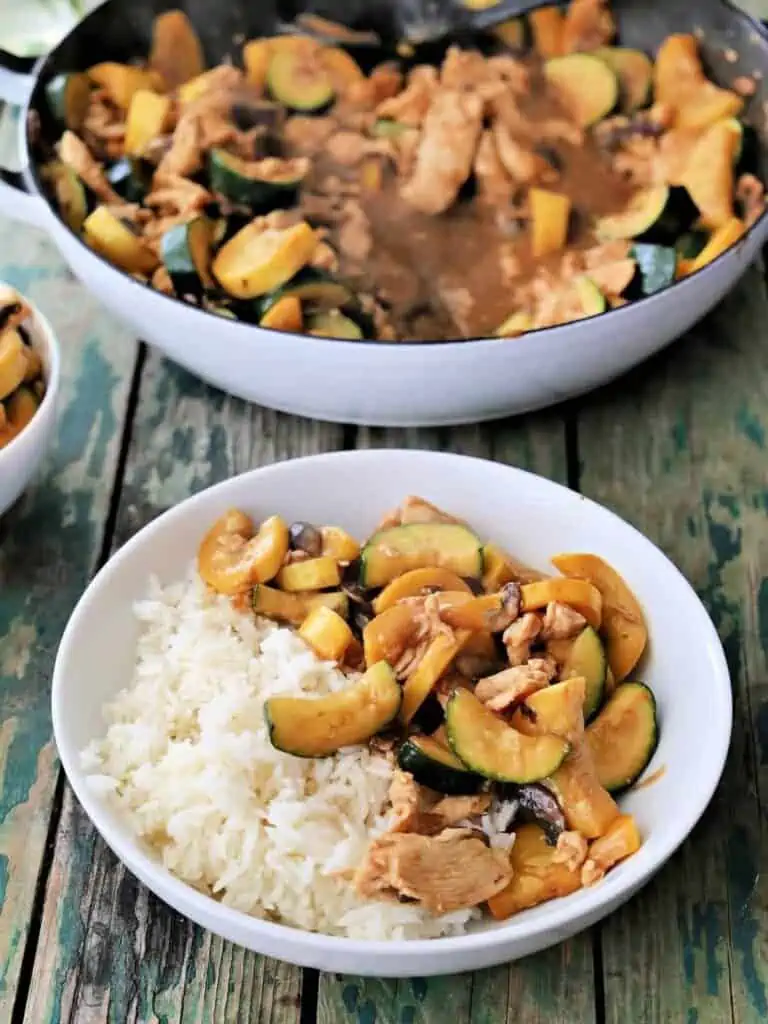 This meal is packed with mushrooms, veggies, and chicken and will remind you of Panda Express Mushroom Chicken.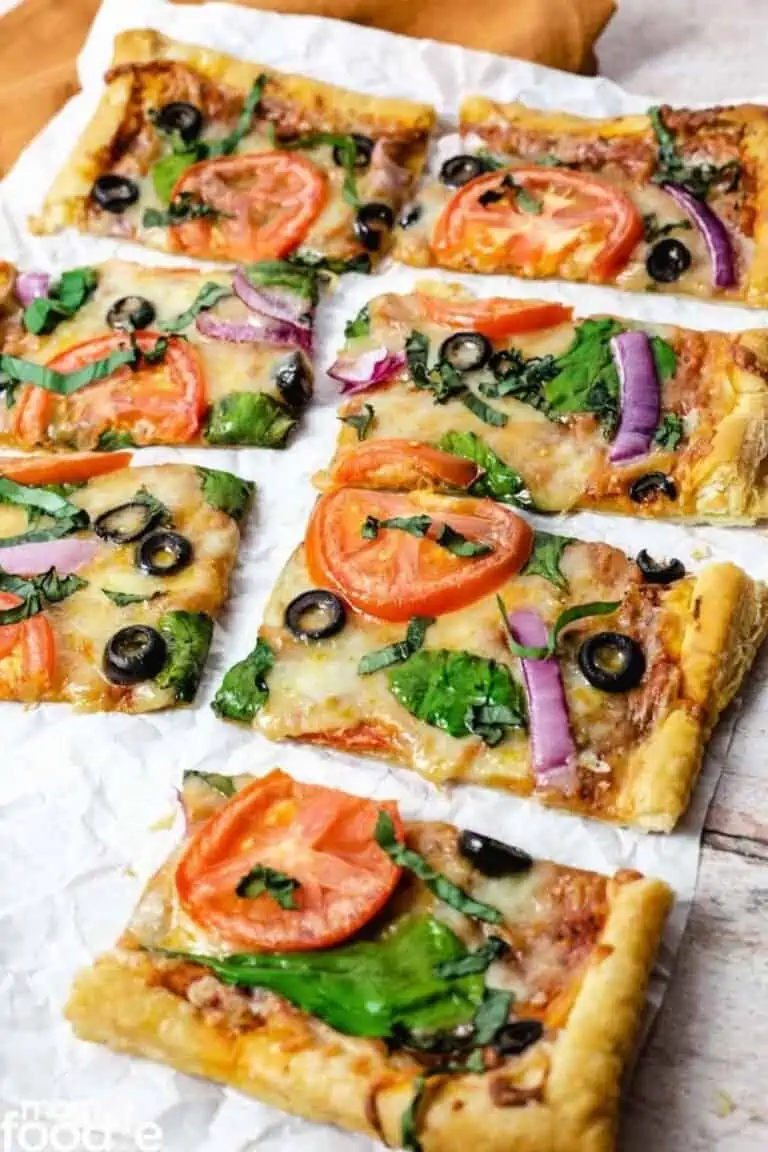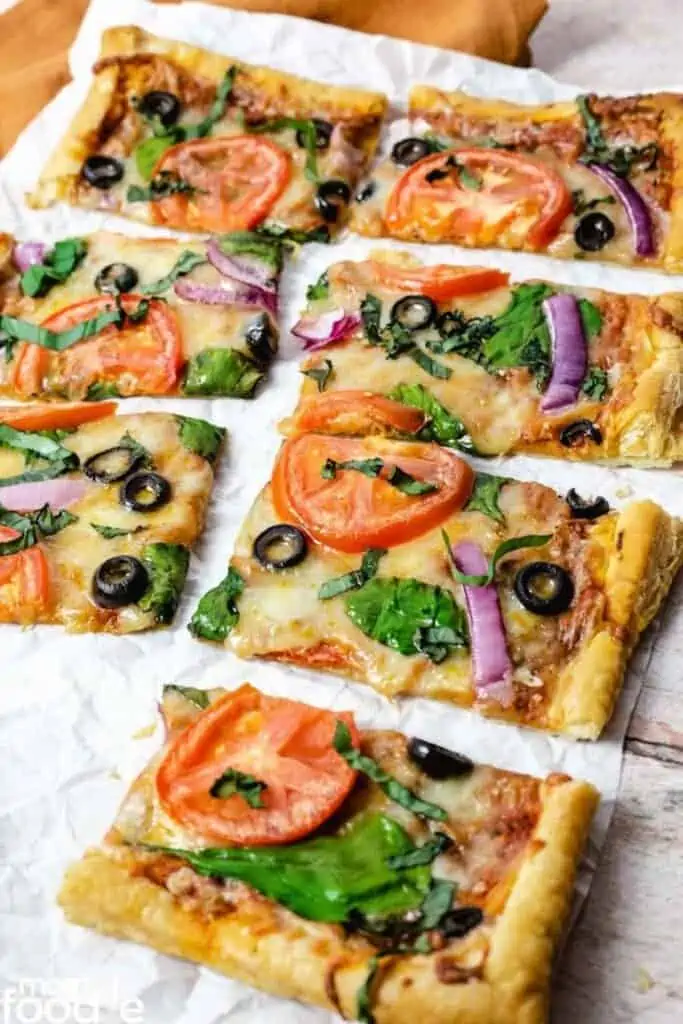 I don't know about you, but my family loves all kinds of pizza! This one is a delicious and easy flaky pizza recipe.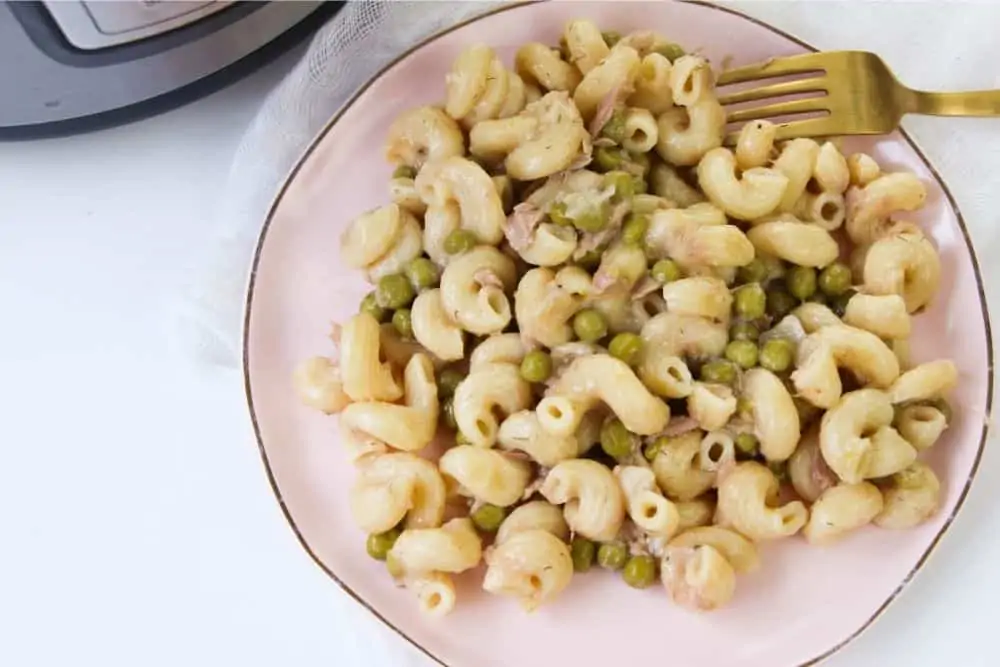 This is a classic old fashioned recipe that you can cook in just a few minutes using your pressure cooker.
Tender noodles, peas, celery, garlic, cheese, and more.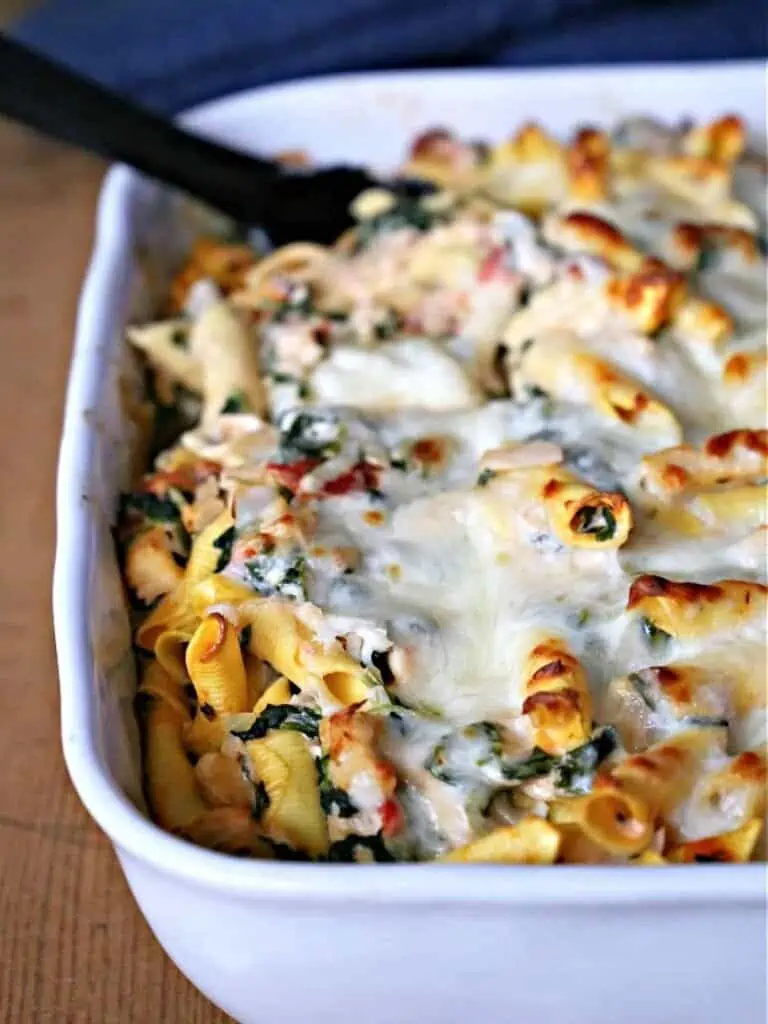 This is a delicious comfort food recipe.
You'll definitely want to make up some Homemade French Bread or Breadsticks to go with this one!
Dessert of the Week
Each week I'll highlight a new dessert recipe that you can make any day that you'd like to add to dessert after dinner.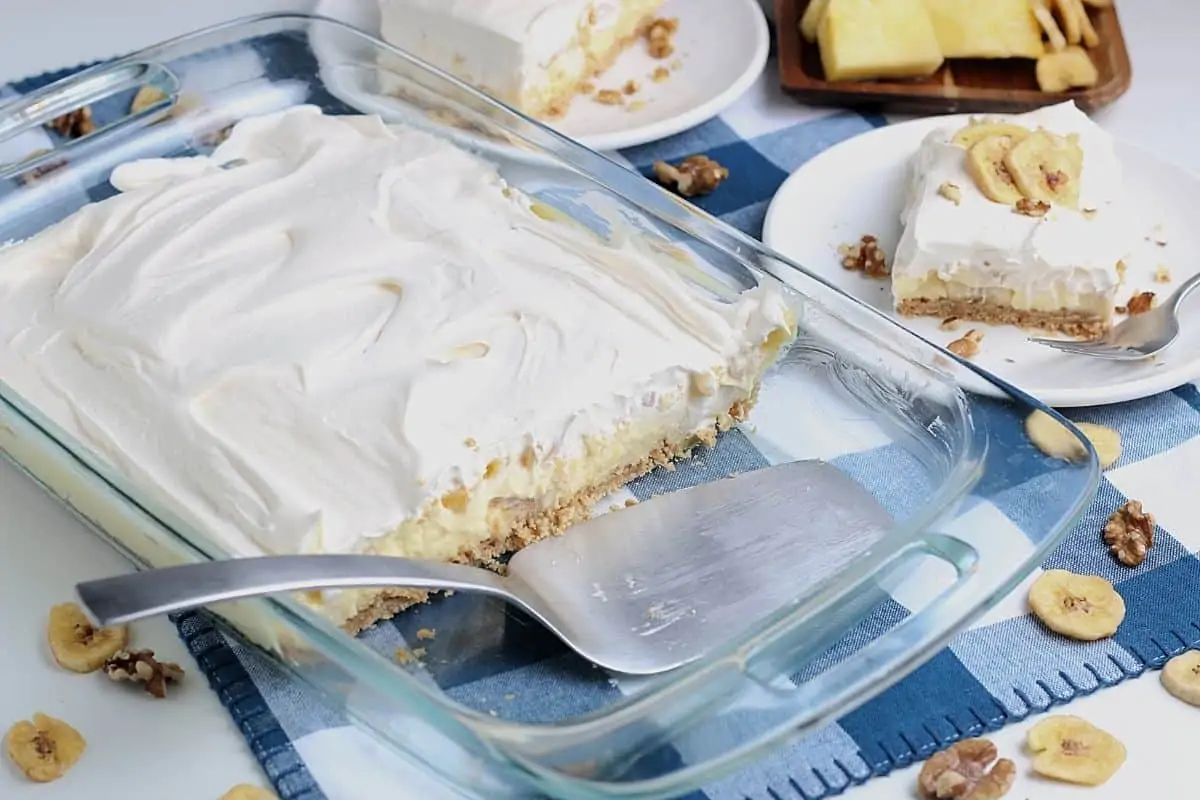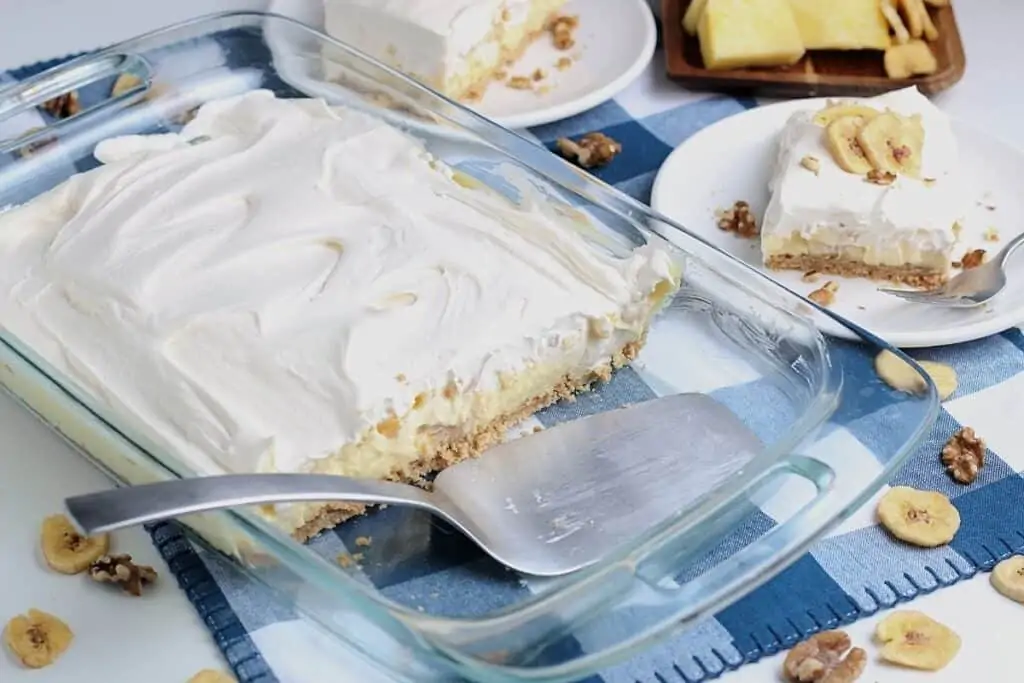 I'm sharing my version of Banana Split Cake with you in case you are looking for a super easy to make a dessert that everyone will rave about.
I promise that you can NOT mess this one up, which is just one of the reasons why I love it so much.
If you happen to have any leftover dessert, it will taste amazing the next day for breakfast.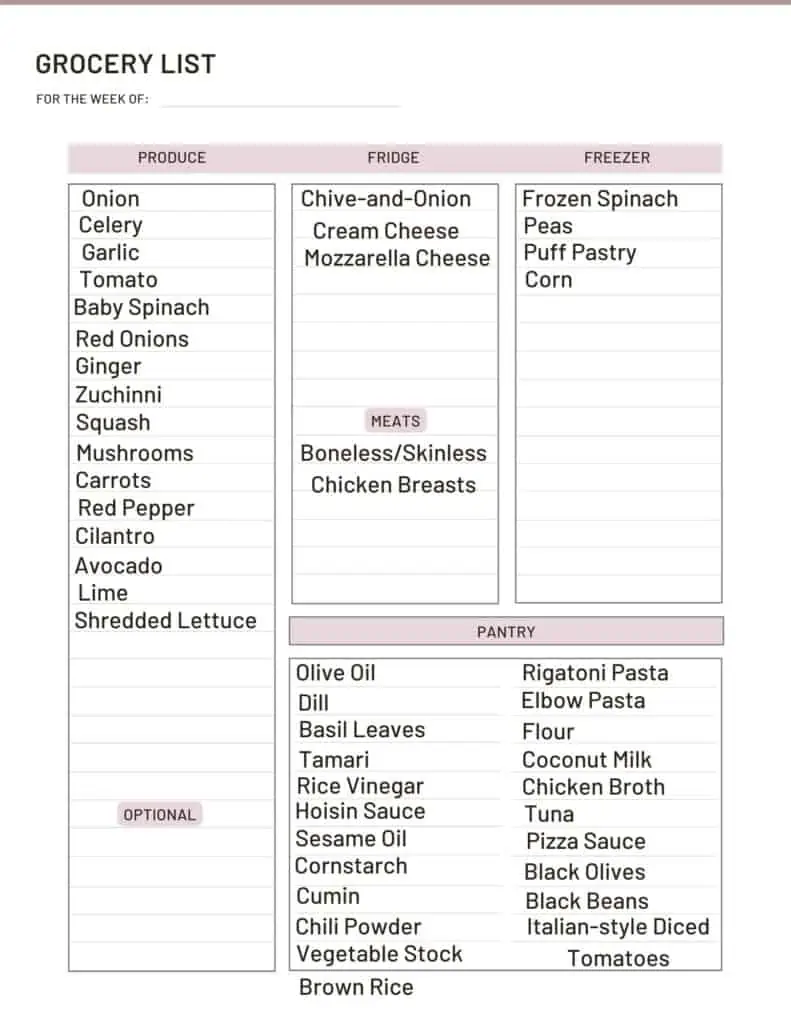 Have fun on the weekends and treat yourself. You don't have to do this every weekend but every once in a while it's a good idea.
How to have a Bonus Day
The best way that we have a bonus day is that we let one of the kids pick what they want to order.
It's a fun way give them their favorite treats and to give you a night off from cooking, too!
Or you can use this night to try any of the recipes from our Recipe Index that you want.


If you make any of these recipes, I would love to hear what you think of them!
Feel free to join us in the private Cooking Club FB Group here and share a photo of any of your meals with everyone else. This is a great place to get or give encouragement to others on the same mission to Saving Dinner!