It's that time! Time to meal plan for the week so we can move on with getting hungry and excited to eat.
We're just over two months into our meal planning journey together and I hope that you're having a blast!
I know that I'm still loving the meal planning life and I'm hoping that you're right there with me.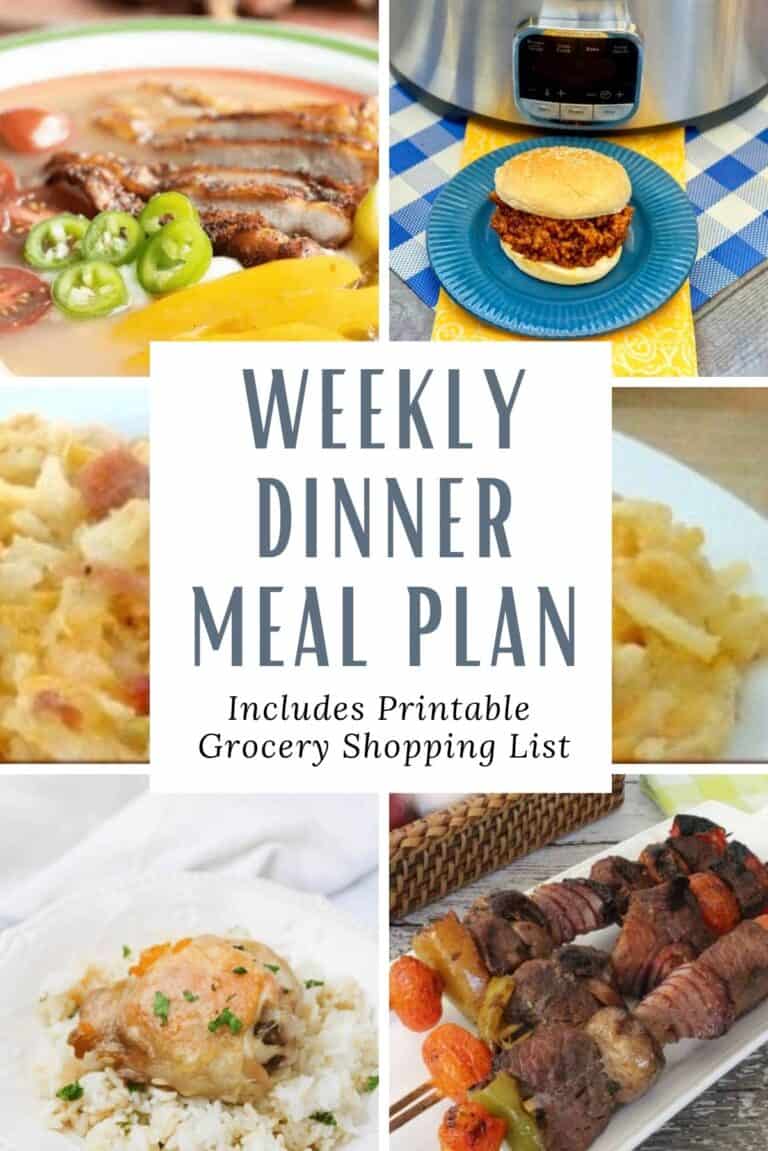 By now, you've probably gotten your own little system that works well for your meal planning needs and I think that it's fantastic.
If any of you want to pass on any tips to me – I'm always open to new ideas to make meal planning even easier!
Are you ready for some new ideas for the week? Get ready to get geared up!
Why is meal planning important?
For me – it's all about ease.
It's just so simple now to meal plan for the week and let everyone know what to expect.
For you, it might be some other reason – and that's totally fine!
Breakfast meal planning tips
By now, you know that I don't meal plan for breakfast. Why bother?
Grabbing a muffin, a bowl of cereal, or a shake is all that we really do in our house.
Lunch meal planning tips
I also don't meal plan for lunch.
It's not a time that we're really together all that much and we just eat salads or leftovers really.
Meal planning ideas for Dinner
Dinner is the time in our house that we meal plan! This is because we're all home, we're all hungry, and it's an easy way to sit together at the table and enjoy.
Below are some easy recipes that I think you'll love – let me know what you think!
If you scroll down a bit to the bottom, I've got some finished products of what the recipes look like, too!
Monday: Sloppy Joes Recipe
Tuesday: Cheesy Ham & Potato Breakfast/Dinner Casserole
Wednesday: Southwestern Deconstructed Chicken Keto Soup Bowl
Thursday: Cilantro Lime Chicken & Rice
Friday: Grilled Steak Kabobs Recipe
Saturday: Open
Sunday: Bonus Night (make sure to scroll down to the bottom to find out what a Bonus night is!)
Printable Grocery List
Grab your free and simple grocery list that you can print out and use to keep track of all the ingredients that you're going to need for the week.
This is my go-to for keeping a list of items that I need from the store so I don't overspend and buy something impulsively.
Ways to Reuse Leftovers
Cook chicken in the crockpot – Great and simple tip! There are so many ways to use chicken in recipes so if you can cook a batch, you can then disperse it and use it in so many dishes throughout the week!
Change up the side dish – If you have enough leftovers to serve again the next day, switch up the side dish option so that it's new flavors added in with the repeat.
Make one of your meal planning nights a "leftover night" – This is a smart way to let everyone know that "whatever night" every week is the night to eat all the leftovers. This is a great way to cut down on the waste.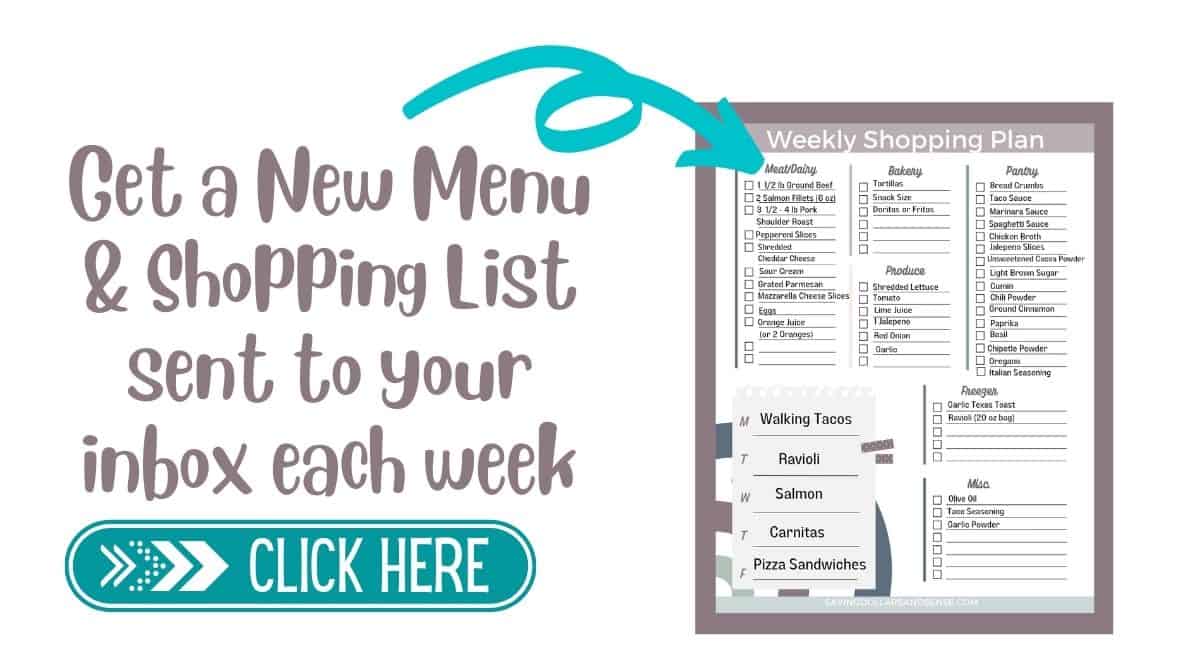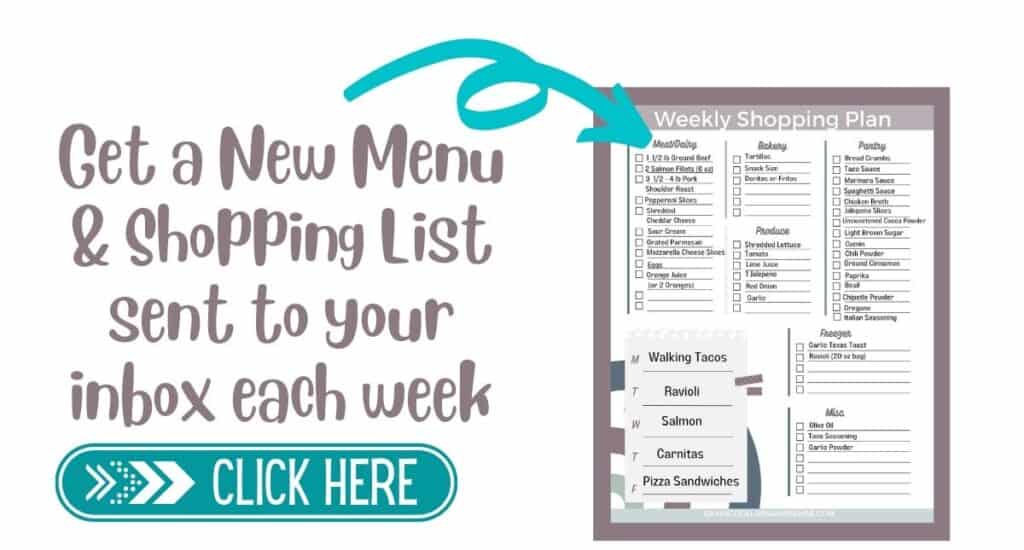 Meal Planning Weekly Schedule
Grab your free printable shopping list and take it with you to the store to easily grab everything you'll need to make the following meals this week.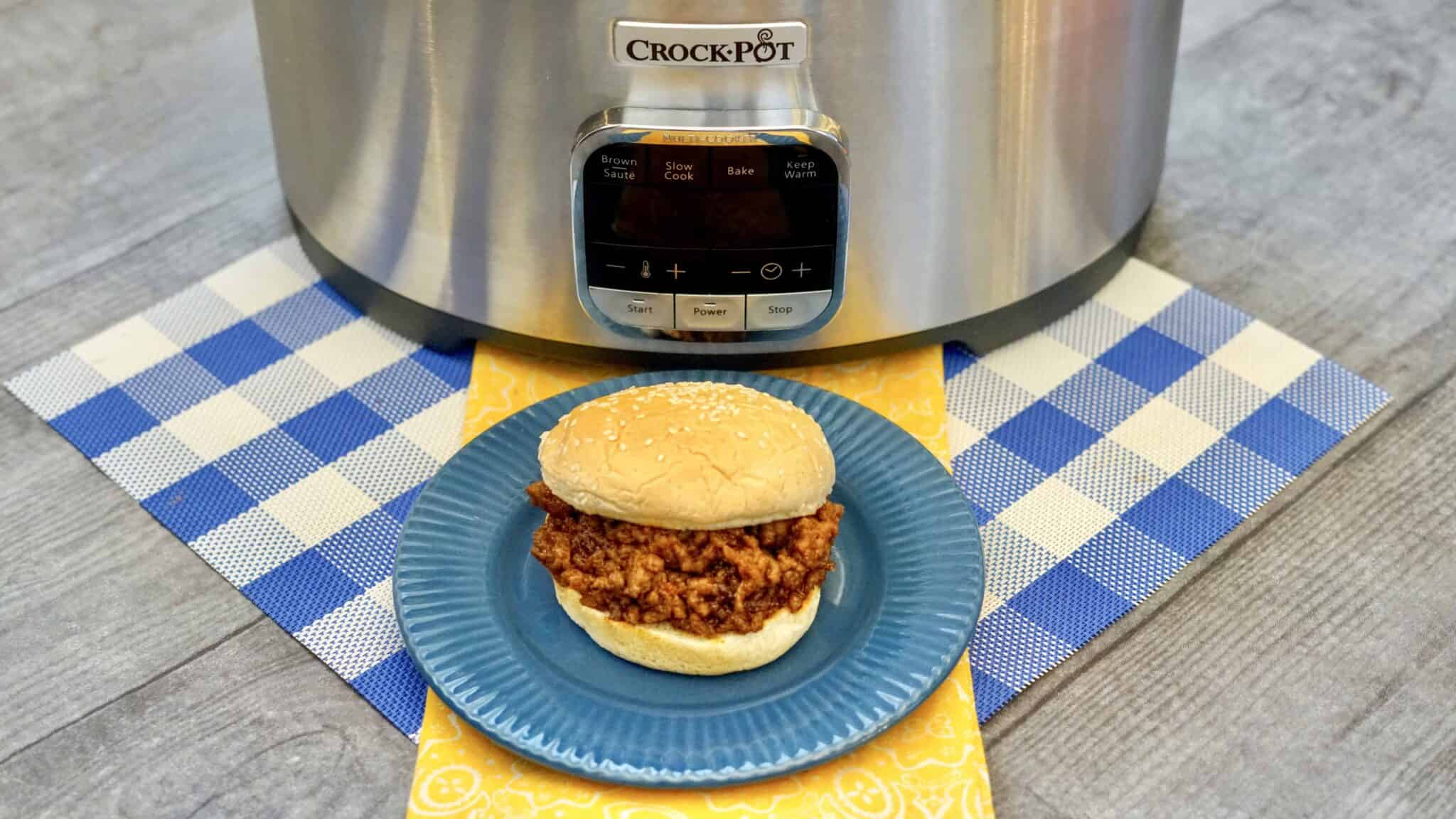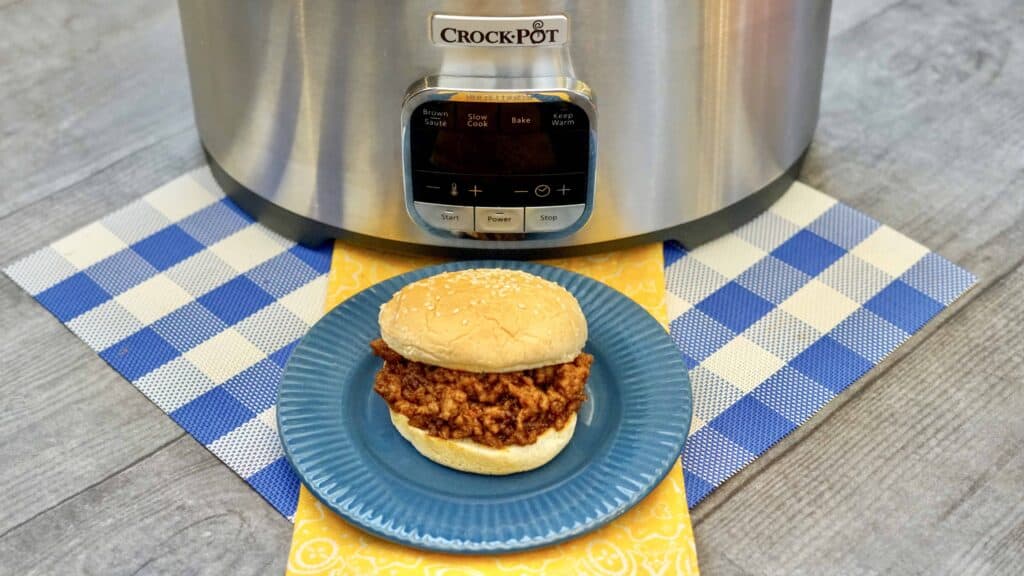 Skip the canned sloppy joe mix and make homemade slow cooker sloppy joes for dinner tonight.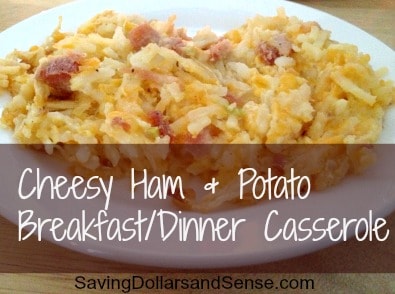 There's nothing like a hearty casserole recipe to fill your belly with comfort food!
I love to make breakfast for dinner and this recipe is sure to be w crowd pleaser.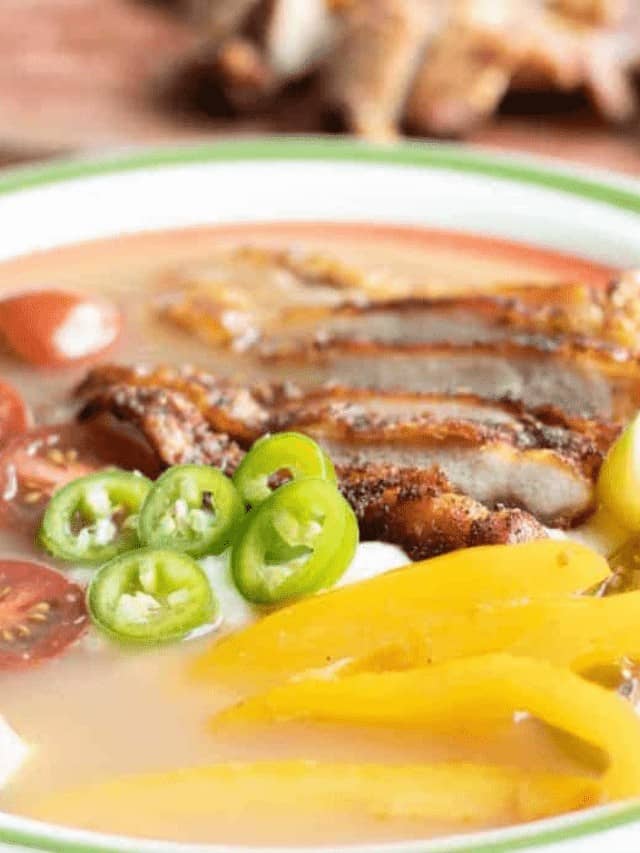 Low carb and delicious – perfect for pairing with some cauliflower rice!
This is one dinner that packs a ton of great flavor!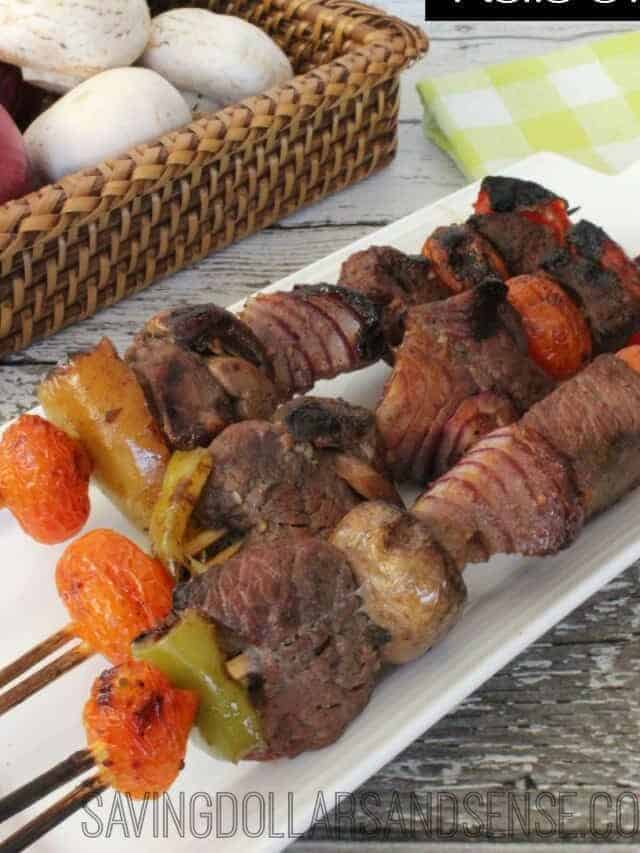 When the weather is nice, it's time to get out the grill! Add some grilled corn on the cob, too!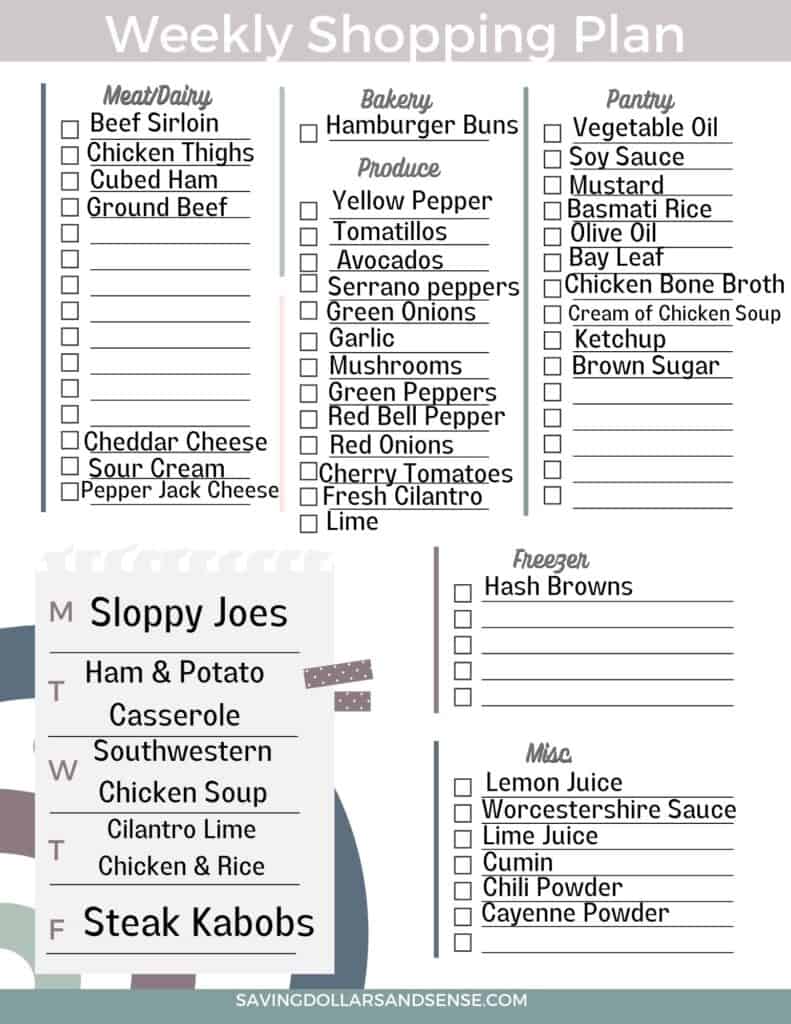 Leave the weekends open to have some fun with your food options!
Do you really have a bonus day every week?
We do! It's a fun way to just eat something different and treat ourselves and the kids.
Or you can use this night to try any of the recipes from our Recipe Index that you want.


If you make any of these recipes, I would love to hear how you liked them.
Feel free to join us in the private Cooking Club FB Group here and share a photo of any of your meals with everyone else. This is a great place to get or give encouragement to others on the same mission to Saving Dinner!