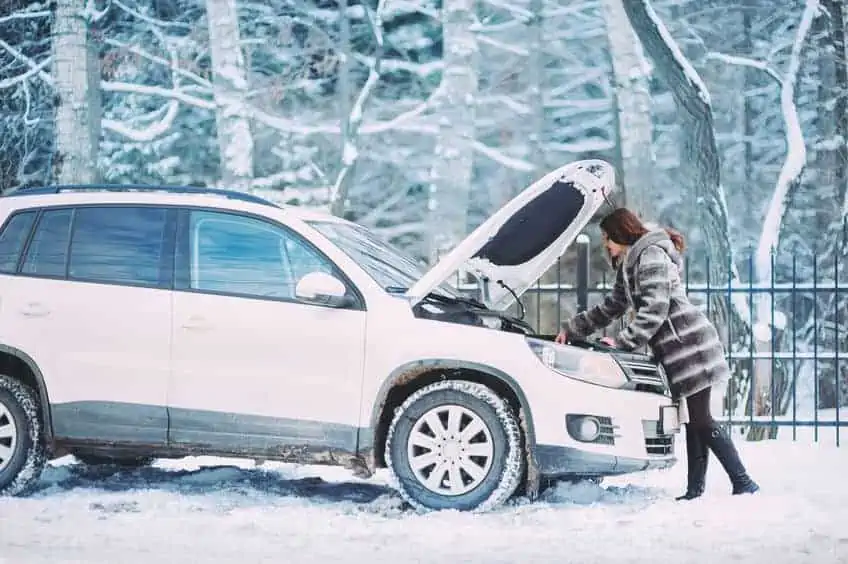 If you own a vehicle It's inevitable that at some time you will experience a flat tire or a car breakdown.
It often happens at the most inconvenient time, especially if you're running late for an appointment or a meeting.
Many parts of the country experience extreme weather and people can get trapped in their car for hours due to weather-related issues or even a breakdown in a remote area.
It's very important that we be prepared, just in case something happens and we are stranded.
Let's look at a few things you can keep in your car in case of an emergency.

First Aid Kit
This might not be one of the most common items people carry in their car, but it's definitely essential.
You can either get a prepackaged kit or you can just make your own.
You need to have at least the following items in your first aid kit:
Bandages in different sizes

Gauze

Antibiotic cream

Allergy medicine

Pain reliever

Cotton swabs

Water Bottles
Keep water bottles in your car to stay hydrated if you get stranded.
You can also keep a gallon jug of water to use to your car's radiator if it overheats.
Never add water to the radiator if the car is off and still hot.
Only add water if the car is running, if you add water to the radiator when the car is off and still hot it can crack the engine block and ruin the car.

Warm Clothing
Keep a blanket, sweatshirt, or other pieces of clothing in your car.
This is very helpful and can become a lifesaver in case the temperature drops and you are stuck inside your car without a heater to keep the body warm.

Spare Tire
Getting a flat tire somewhere along the road isn't the most convenient thing to happen to someone.
This is the reason why keeping a spare tire is important to all drivers.
We know that all cars come with a spare, but sometimes we forget to replace it or repair it when needed, so always make sure your spare is in good working order and your jack is in the car.
With a spare tire comes the importance of a tool kit.
Tool Kit
In case your car breaks down, a basic tool kit is going to be your lifesaver.
A basic tool kit includes the following items:
Screwdrivers

Oil

Tire gauge

Pliers

Duct tape

Brake fluid

Antifreeze

Pocket knife
Depending on the region you live in, you may also need to include an ice scraper, foam tire sealant, and collapsible shovel.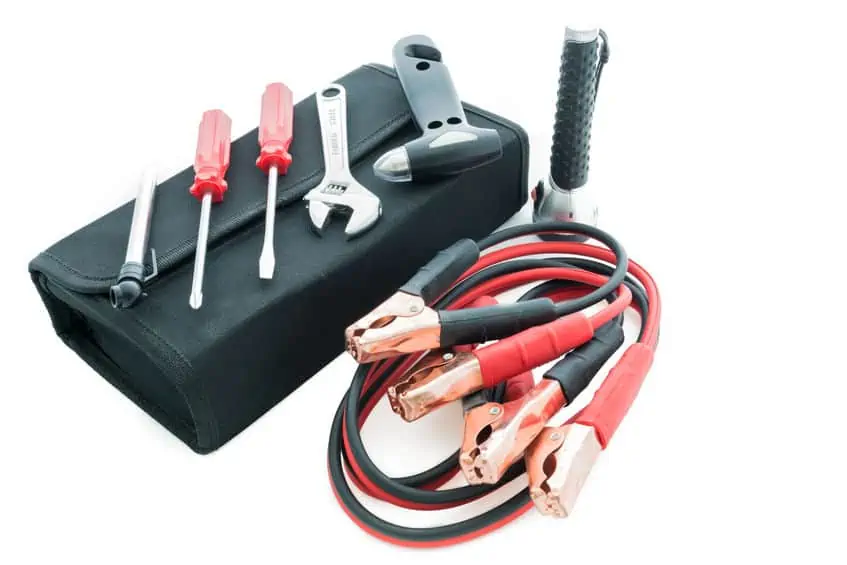 Jumper Cables
Jumper cables are essential. You just never know when you might suddenly need a jump from another car and if you don't have them, you have to wait until someone with a pair shows up.
Always be prepared and keep your own.

Seat Belt Cutter/Window Breaker
God forbid you be involved in any sort of accident, but be prepared.
If you have to cut yourself or someone out of a seatbelt or you need to break a window to get out of the car, always keep a combination Seat Belt Cutter/Window Breaker in your glove box.
Bonus:
In your purse keep a Foldable Door Lock Opener.
This can come in handy if you lock your keys… or these days… your child in the car.
They are very affordable and one day you or someone near you may need it and you'll be glad you had it.
That's a good list of items to keep in your car in case of an emergency.
We all hope it never happens to us or our family, but, it's best to be prepared just in case.
You never know, but the fact that you were prepared may even help a stranger someday.
Did we miss anything? Let us know in the comments below!