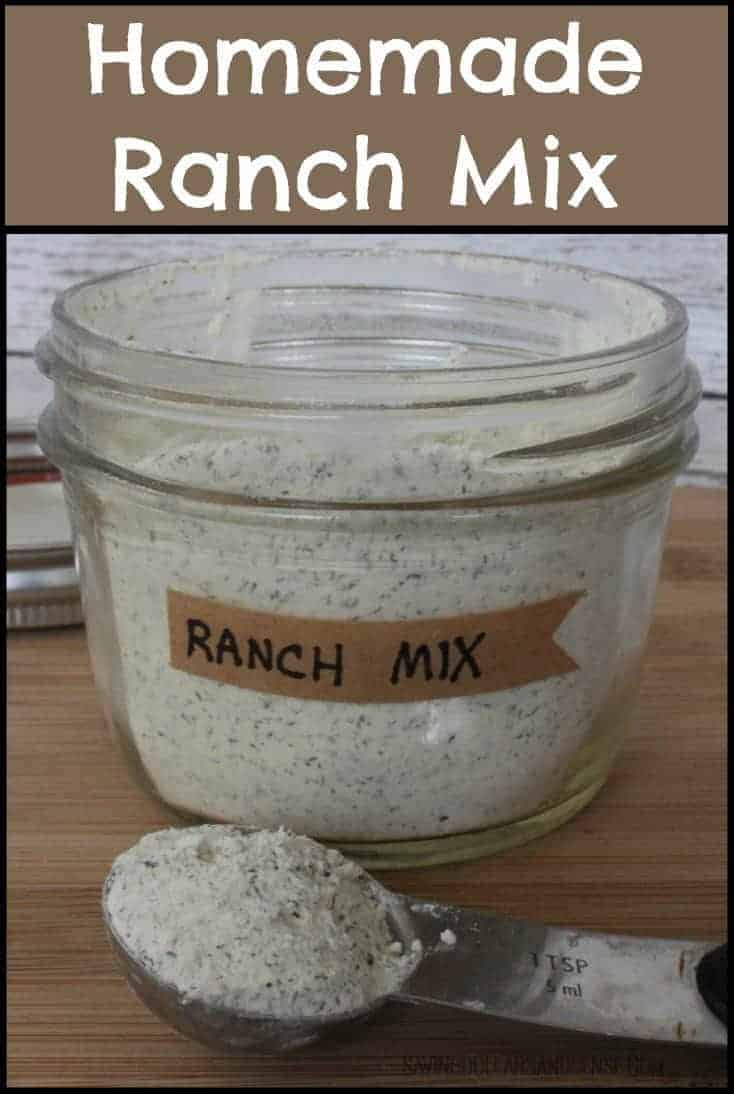 Learning about this Copycat Hidden Valley Mix has been one of the highlights of my cooking career.My family LOVES this stuff!
INGREDIENTS
1/2 cup Dry Buttermilk
1 tbsp Dried Parsley Flakes
1 tsp Dried Minced Onions
1 tsp Dill Weed
1 tsp Garlic Salt
1 tsp Onion Powder
1 tsp Garlic Powder
1 tsp MSG (Accent!) optional
1/2 tsp Salt
1/2 tsp Sugar
1/4 tsp Pepper
DIRECTIONS
Blend in food processor or blender and store in airtght container.
When recipe calls for 1 packet of mix, use 2 tbsp of this instead.
To make Salad Dressing:
4 Servings – 2 1/2 tsp dressing mix, 1/4 cup milk, and 1/4 cup mayonnaise.
8 Servings – 1 1/2 tbsp dressing mix, 1/2 cup milk,1/2 cup mayonnaise.
16 Servings 3 tbsp dressing mix,1 cup milk, 1 cup mayonnaise.
1. Combine all ingredients in a bowl and mix well.
2. Cover and refrigerate. Stir before serving.
3. Prepared Hidden Valley Ranch Dressing stays fresh 3-4 weeks.
Dip Directions: Mix 3 tbsp of Hidden Valley Mix with 16oz sour cream.