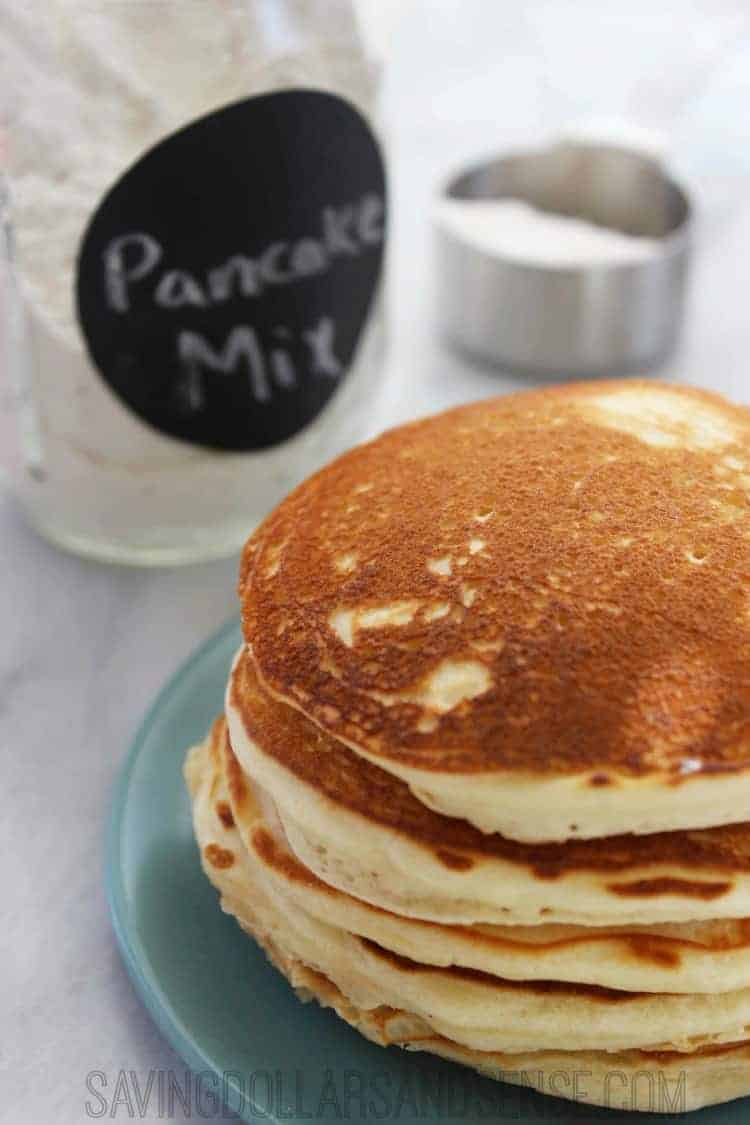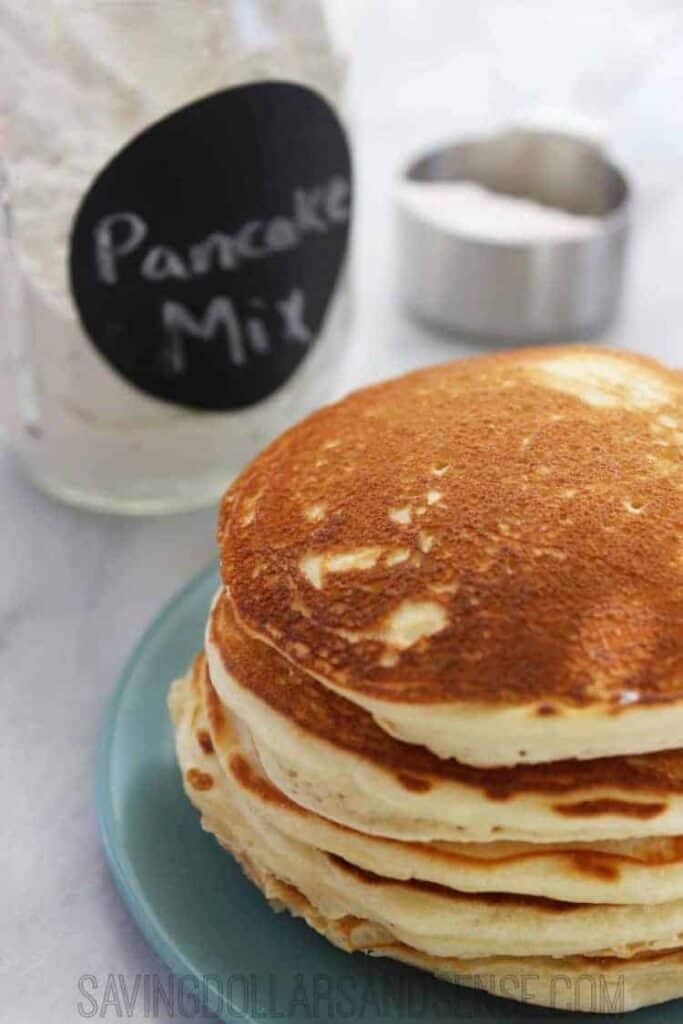 One thing that is a staple in my house is pancake mix.
It seems like we have pancakes almost weekly and sometimes even more often in the colder months.
Learning to make my own Homemade Pancake Mix has been a lifesaver. You can easily make up a batch and store it in an airtight container using just a few simple ingredients.
Of course this is one of those things that will save you lots of money by making your own at home.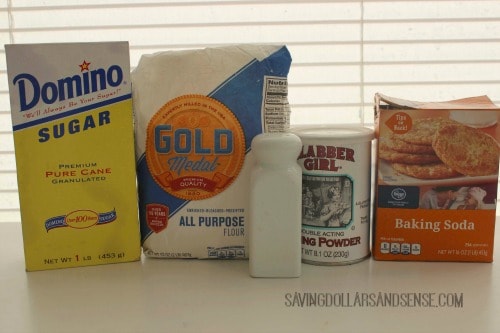 INGREDIENTS
6 cup Flour
1/4 cup Sugar
3 tbsp Baking Powder
2 tsp Baking Soda
1 tsp Salt
DIRECTIONS
Combine ingredients and mix well.
Store in airtight container.
To use, combine 1 cup mix with 1 cup milk and 1 egg.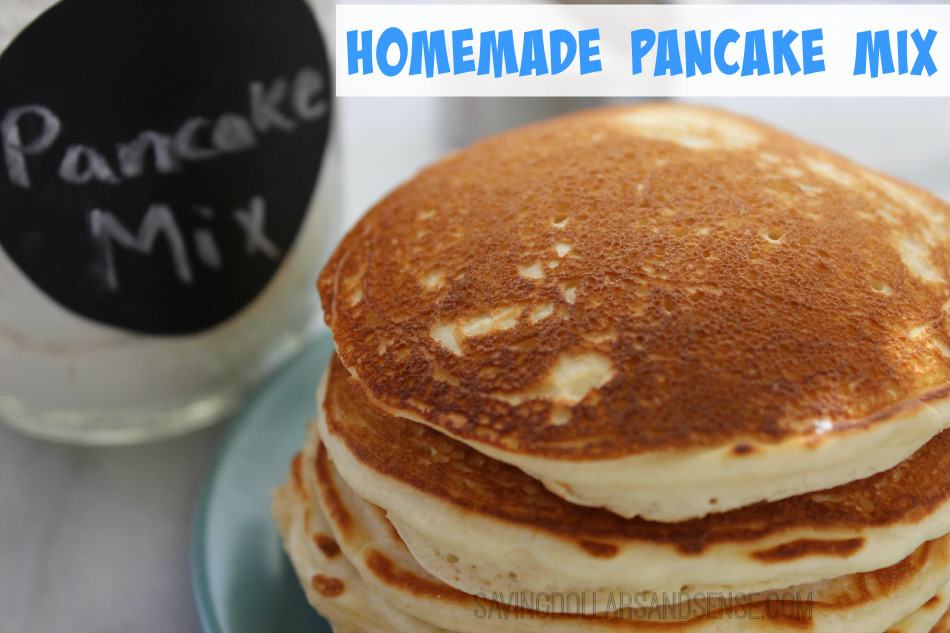 Add any extra ingredients you'd like to this mix. Some of our favorites are chocolate chips, peanut butter, bananas, walnuts, blueberries, strawberries, etc.

You might also be interested in some of my other recent recipe posts.
Follow Kristie (Saving Dollars and Sense)'s board Saving Dollars and Sense on Pinterest.