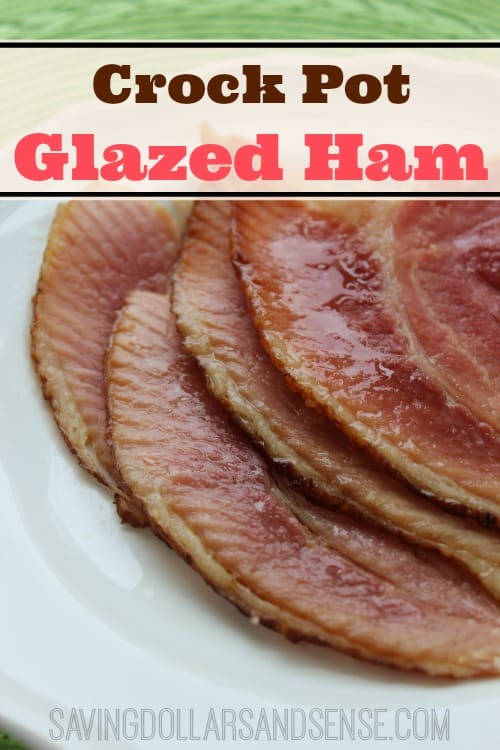 This Crock Pot Spiral Sliced Glazed Ham makes preparing those special holiday dinners so much easier.
If you are hosting Easter this year, you might want to consider this option for cooking you ham this year.
Just stick all the ingredients in the crock pot before you head out for church and it will be ready and waiting for you when you get back home.
This also frees up your oven for pies or other side dishes you need to make.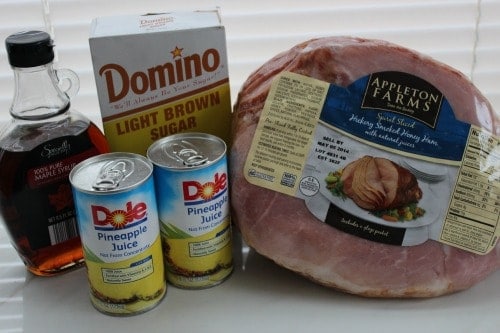 INGREDIENTS
7-8 lb Spiral Sliced Ham
1 cup Brown Sugar
1/2 cup Pure Maple Syrup
12 oz Pineapple Juice
DIRECTIONS
Unwrap ham and place flat side down in a large slow cooker. Throw away glaze packet and any plastic pieces that cover the bone.
Rub brown sugar over the sides.
Pour on maple syrup and pineapple juice.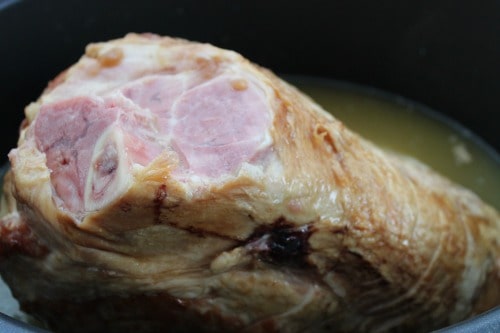 Cook on low for 4 hours.
Baste ham with the juices from the bottom of the slow cooker.
I love how easy this recipe really is to make!