Easter is approaching and that means it's almost time to dye Easter eggs.
It also means you are likely to have a surplus load of hard boiled eggs after the holiday is over.
That's why I wanted to share some of the best leftover Easter Egg Recipes with you.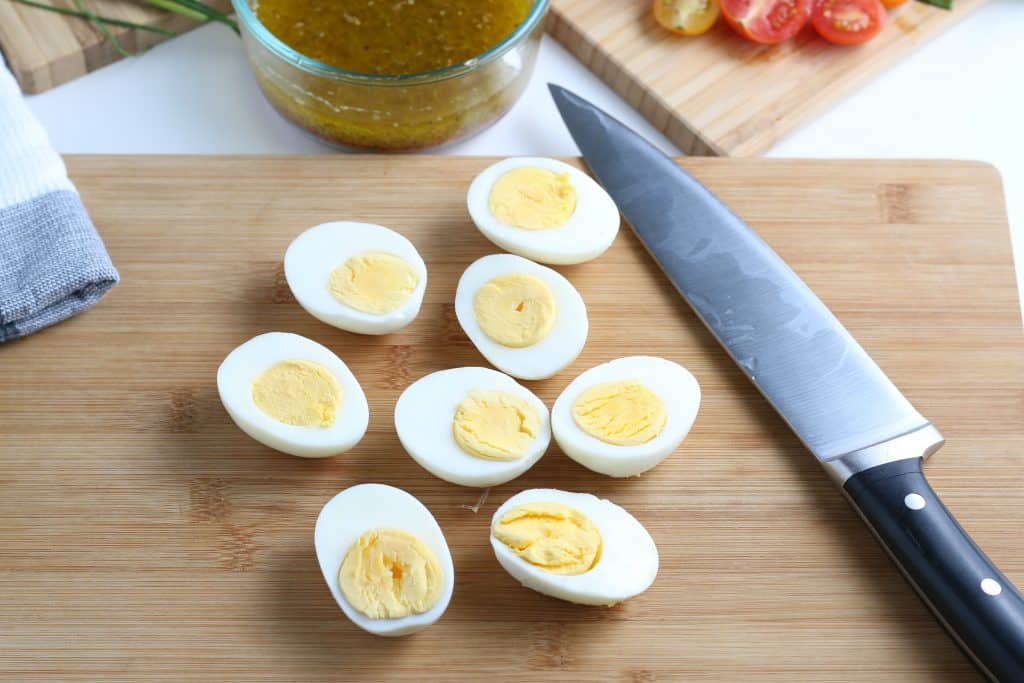 Let me share some tasty recipes that use hard-boiled eggs!
Recipes that use hard-boiled eggs
Here are some delicious recipes to use up hard-boiled eggs in.
Allow me to share some easy and delicious recipes that showcase eggs as a big flavor factor.
Also, check out these creative ways to decorate Easter eggs!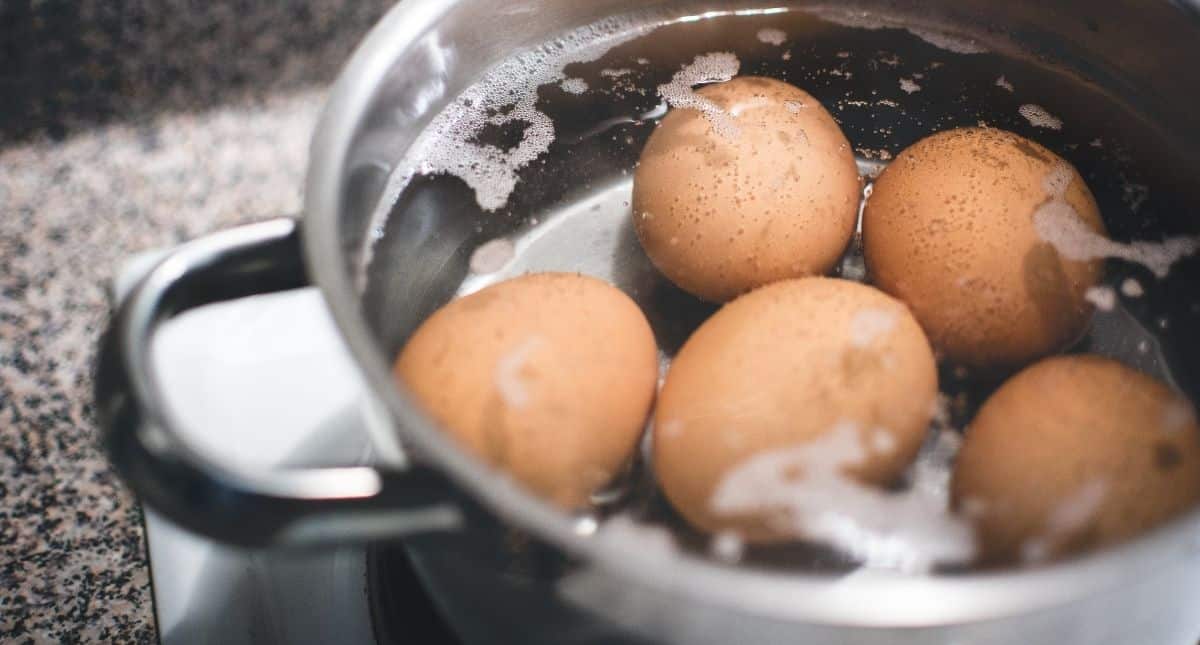 Best Way to Make Hard Boiled Eggs
Place eggs in a saucepan, making sure you do not crowd the eggs. Then pour cold water over the eggs.
Fill the pan with water with an inch over the eggs.
Bring the water to a rapid boil.
Once it is rapid boil, turn the heat off, and remove the pan from the heat.
Do not open the lid, and let it sit for 12-13 minutes.
After that, place eggs in a ice bath to cool. Then peel and enjoy.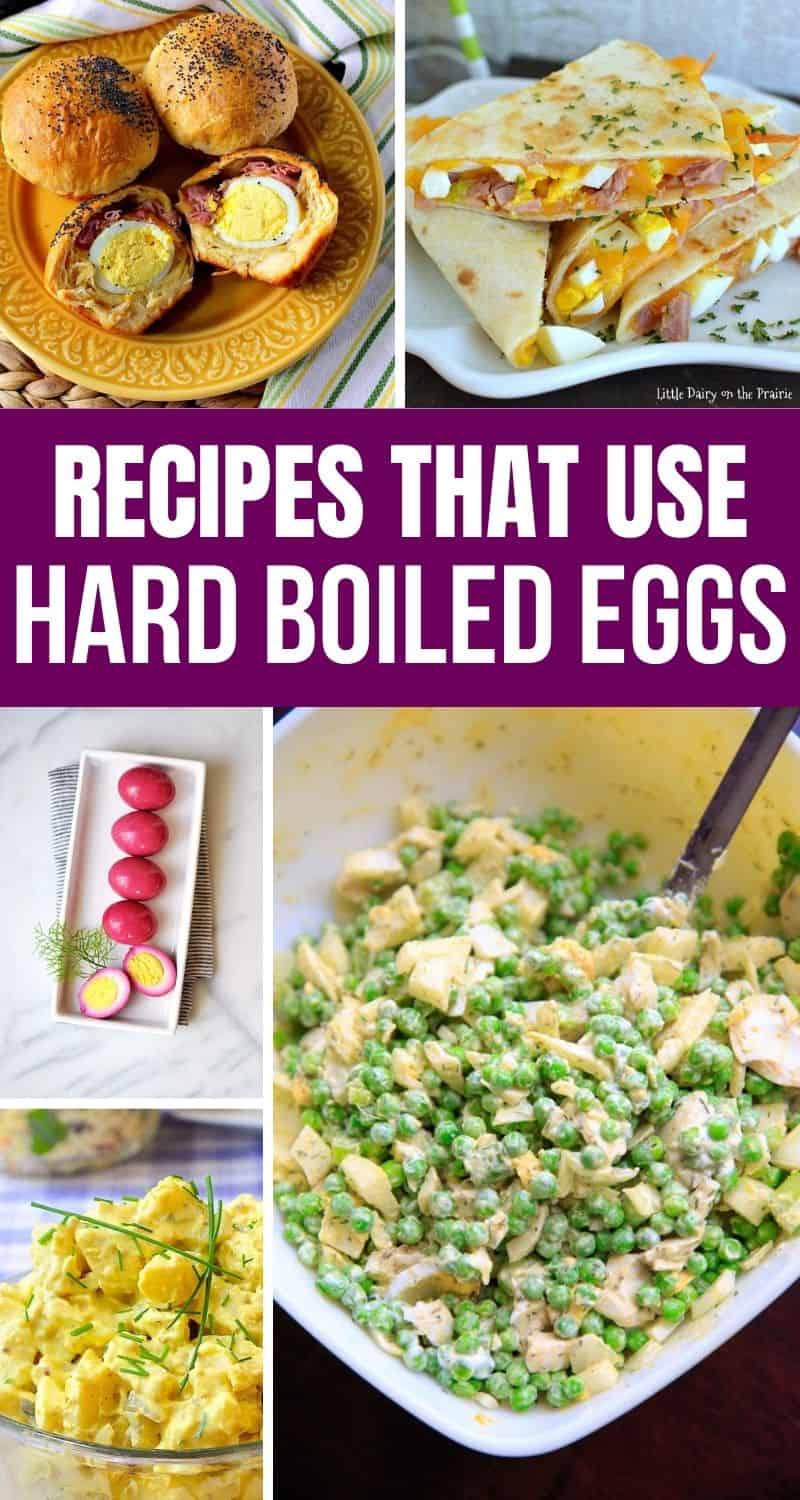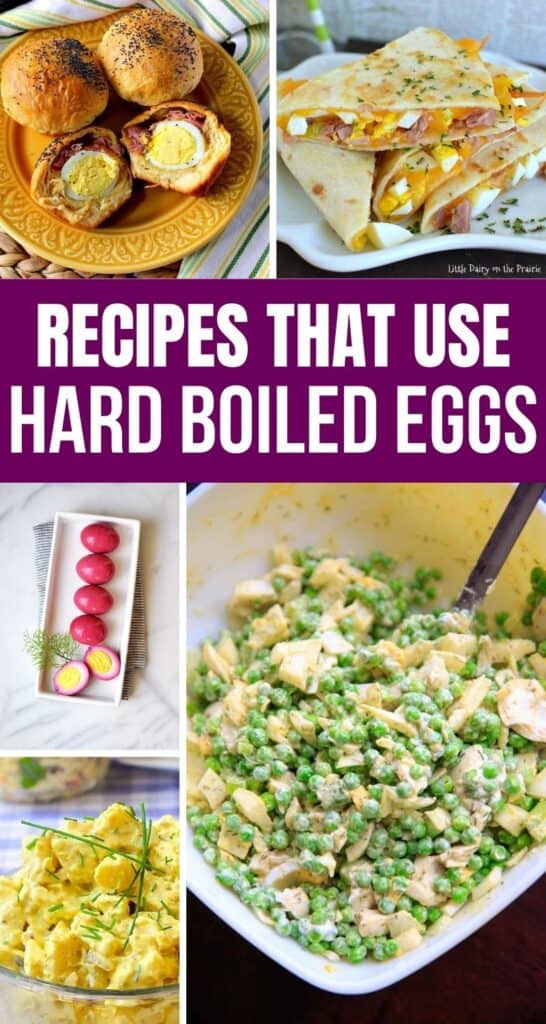 Best Recipes That Use Hard-Boiled Eggs
Macaroni Egg Salad – Pasta, eggs, in a creamy mayo-based sauce. This macaroni salad is great for serving as a side dish, or taking as a side dish for a potluck event.
Classic Egg Salad – One of my favorite ways to use up hard-boiled eggs is to make egg salad. The Dijon mustard and tabasco add a nice kick of flavor.
Fried Deviled Eggs – Transform your hard-boiled eggs into a whole new flavor. This is a deep-fried deviled egg that has a crispy coating.
Pickled Red Beet Eggs – I hope you love these pickled red beet eggs! This is a pickled egg with onions. Such a great way to enjoy this recipe.
Breakfast Quesadilla – Here is a great breakfast recipe for you to give a try. A crispy flour tortilla stuffed with all your favorite breakfast fixings.
Deviled Egg Potato Salad – A potato salad that is absolutely amazing. Tons of flavor that is loaded with tons of flavor and a potato salad that tastes like deviled eggs.
Hard-Boiled Egg Stuffed Biscuits – Here is a ham and egg biscuit that is so delicious and easy and great for breakfast, brunch, or even lunch.
Grandma's Pea Salad – Here is a really tasty side salad that you might want to try out. This salad is loaded with sweet peas, onions, eggs, smothered in a creamy sauce.
Keto Cauliflower Egg Salad – Here is a great keto-friendly recipe for you to consider making. This egg salad is mixed with cauliflower and so refreshing.
Scalloped Potatoes with Eggs – This is a homemade scalloped potato that has hard-boiled eggs, ham, and cheese all in one dish.
Now that you have so many great recipes to choose from, you'll have no trouble using up your leftover Easter eggs this year!
More Egg Recipes