Today I'm sharing THE BEST Essential Oil Fall Diffuser Recipes with you below.
I also wanted to make sure you heard that my favorite essential oils are on sale today!!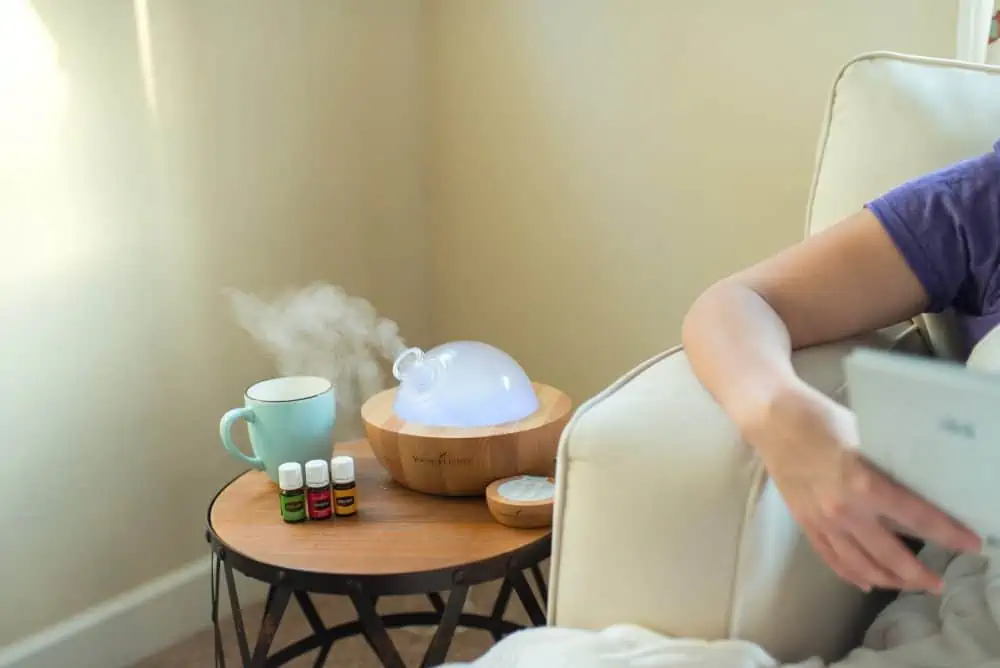 Now that fall has officially arrived, I'm pulling out all of my favorite Essential Oil Diffuser Recipes for the Autumn season from my recipe book.
While I know a lot of people love burning their favorite fall scented candles, I just can't bring myself to do it anymore after learning how the fragrance chemicals that are used in them are really harmful when inhaled.
I used to LOVE my scented candles and can remember I would have one burning in almost ever single room of the house. I can just imagine all those headaches I used to get when I was stuck indoors with the windows closed all winter long.
Thankfully I don't have to give up the scents now that I have learned a safer way, using organic essential oils instead.
When I was first starting out with essential oils, I grabbed this bundle because it was such a great deal for the money. It is over 50% off!!
How to Diffuse Essential Oils
You will want to read the directions for your specific essential oil diffuser before using any of these essential oil diffuser recipes, but they are all pretty much the same, so it's super easy to do!
Fill Diffuser – Basically you will add some water to your essential oil diffuser until it reaches the fill line.
Add Oils – Add your choice of essential oils to your water and you are ready to start diffusing and adding that wonderful smell into your home.
Start Diffuser – Replace the lid and press the button to turn on your essential oil diffuser and enjoy that wonderful mist.
Below you will find several of my favorite essential oil recipes to use in your diffusers, to fill your home with warm scents of the fall season.

Fall Diffuser Recipes
It's so easy to use a diffuser instead of candles, and at pennies per drop, it will cost you a lot less too!
Apple Cider
Autumn Breeze
Autumn Rainfall
I've Baked All Day
Cozy Space
Crisp Fall Day
Fall Sugar Cookie
Falling Leaves
Flannel Shirt
Spiced Chai
Home Sweet Home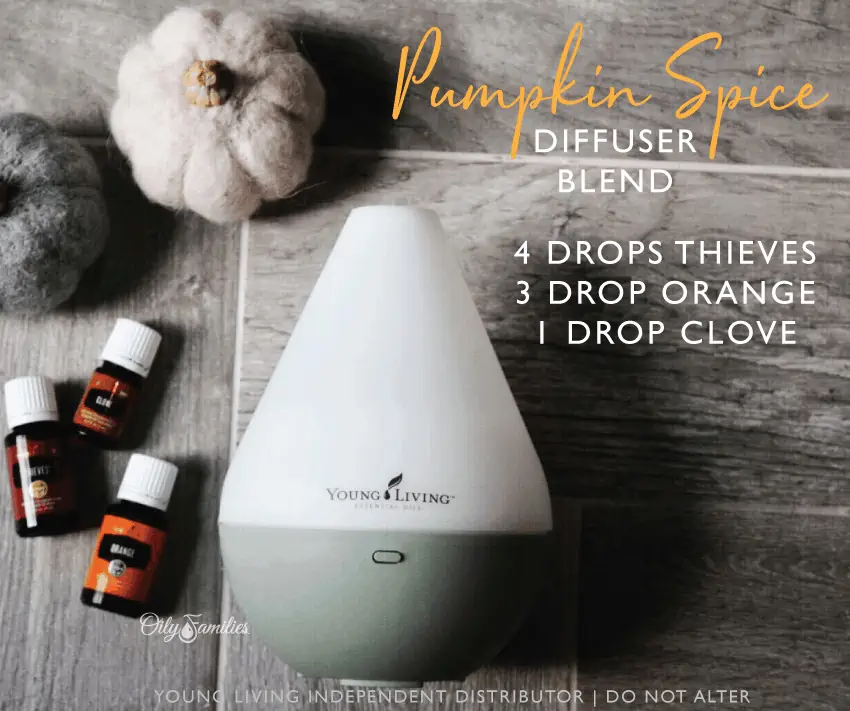 Pumpkin Pie
Sweater Weather
Warm Apple Crisp
Autumn Afternoon
Gingerbread Cookies
Cinnamon Rolls
Walk in the Woods
Night by the Fire
There are lots of different places to buy essential oils. After much research, I chose the ones that I thought were the best deal and the most potent.
These are the essential oils that I personally use and love!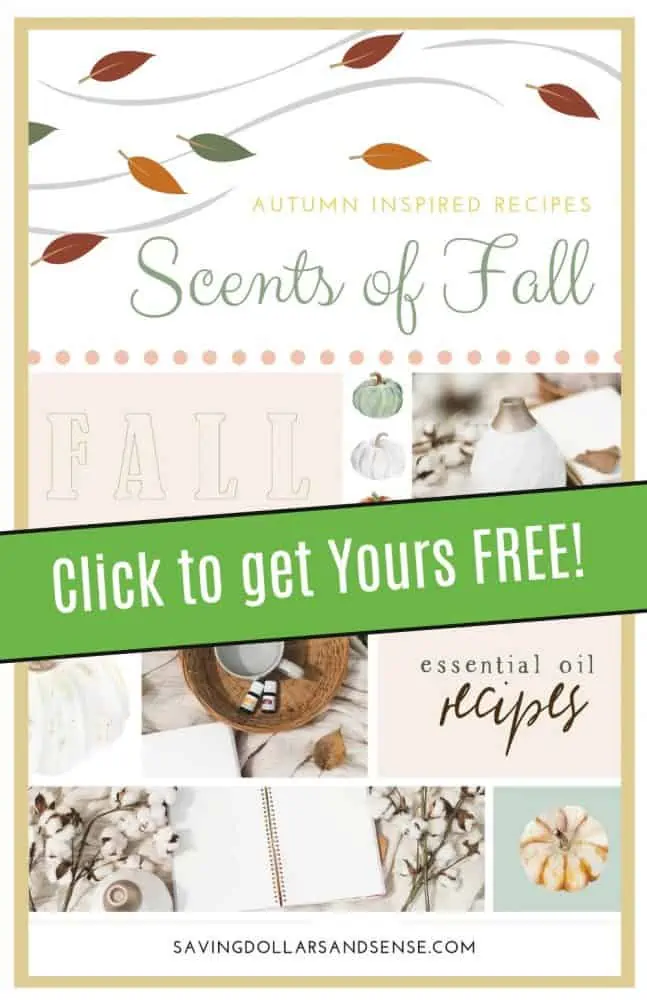 I also have a FREE Fall Essential Oil Blend Recipes booklet that I want to give to you.
It includes my favorite fall diffuser recipes and a couple more of my favorite essential oil recipes for fall.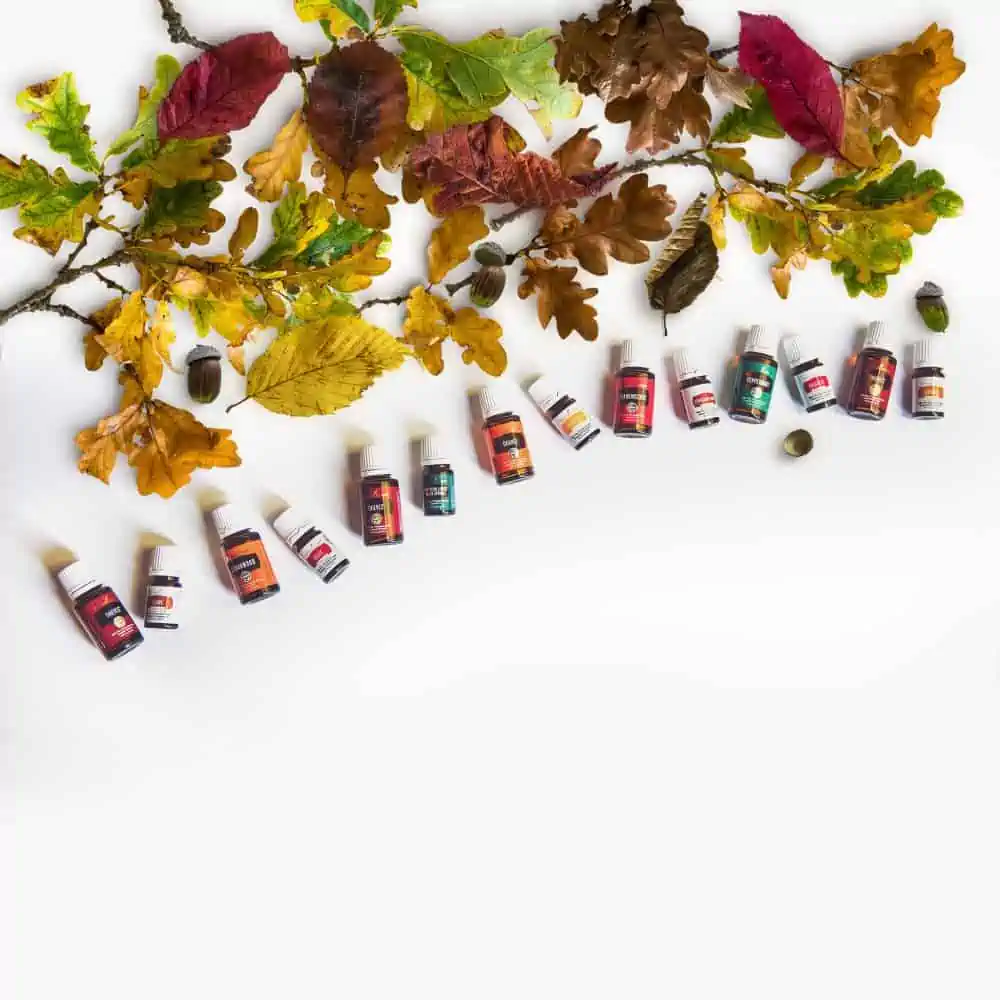 If you liked these essential oil recipes, you love these ones too:
When I was first starting out with essential oils, I grabbed this bundle because it was such a great deal for the money. It is over 50% off!!