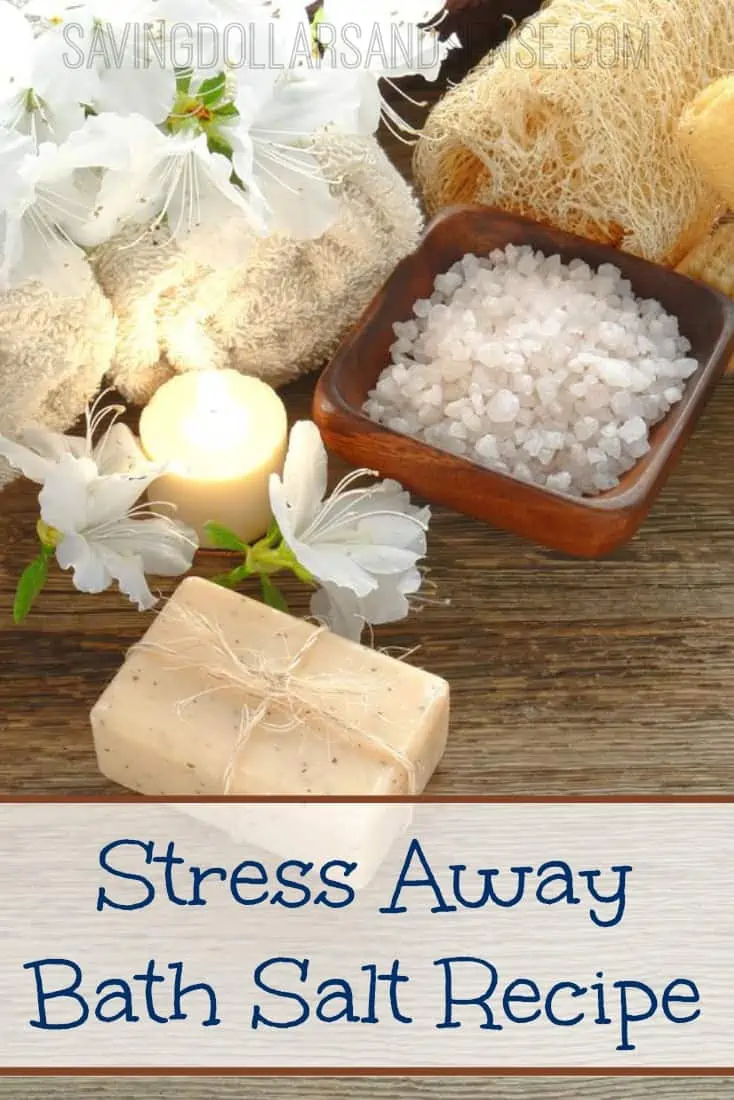 Today as I wrap up the Everyday Essentials Series, I want to introduce you to Stress Away Essential Oil, one of my favorites that are included in the Premium Starter Kit.
In fact, this is the one oil that is always in my purse just in case.
The smell alone is calming and helps me even in the highest stress situations when I put a drop on my wrists.
NOTE: If you have been thinking about Jumping on the Essential Oils Bandwagon with me and my family, you will definitely want to check out this special Young Living Essential Oils Sale filled with FREEBIES that I am offering!!
I hope you are finding out some new things about oils and how they work through this Everyday Essentials Series.
You can catch up on the oils I have already shared below: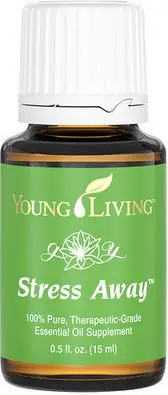 Thieves Essential Oil
Lavender Essential Oil
Lemon Essential Oil
Purification Essential Oil
Valor Essential Oil
Peace & Calming Essential Oil
Joy Essential Oil
Peppermint Essential Oil
Frankincense Essential Oil
Panaway Essential Oil

Young Living's Stress Away™ essential oil blend is a natural solution created to combat normal stresses that creep into everyday life.
Stress Away is the first product to contain the unique stress-relieving combination of lime and vanilla pure, therapeutic-grade essential oils. Stress Away also includes copaiba and lavender to reduce mental rigidity and restore equilibrium.
Featuring powerful plant constituents, such as the cedrol found in cedarwood and the eugenol that occurs naturally in vanilla, Stress Away can help induce relaxation and reduce occasional nervous tension.
Stress Away is an Essential Oil Blend that contains:
Copaiba
Lime
Cedarwood
Vanilla
Ocotea
Lavender
I know so many people who like to take a nice long, hot bath to help manage stress.
Kick it up a few by adding this Homemade Stress Away Bath Salt recipe to your next bath!
Stress Away Bath Salt Recipe

2 Cups Epson Salt
10 Drops Stress Away Essential Oil
Essential Oils 101: Everything You Need to Know to Start Using Them Today!
Don't forget that I will be sharing a fun giveaway for all of you at the end of this series, so please check back often!
Each day I will share all about another one of the awesome Essential Oils that are included in the Young Living Premium Starter Kit.
Order the Premium Starter Kit and I will send you a bunch of bonus freebies including Reference materials, Amazon Gift Card and MORE!
Please let me know if you have any other questions at all and I will do my best to answer them!
Disclaimer: These statements have not been evaluated by the Food and Drug Administration. The information on this site is not intended or implied to be a substitute for professional medical advice, diagnosis or treatment. Please confirm any information obtained from or through this web site with other sources, and review all information regarding any medical condition or treatment with your physician. Never disregard professional medical advice or delay seeking medical treatment because of something you have read on this website. This information is not intended to diagnose, treat, or cure any disease.