Learn how to plan some fun Family Travel on a Budget under $500!
That's right! You really can plan a great vacation for your family without having to spend a small fortune, when you follow the budget travel tips below.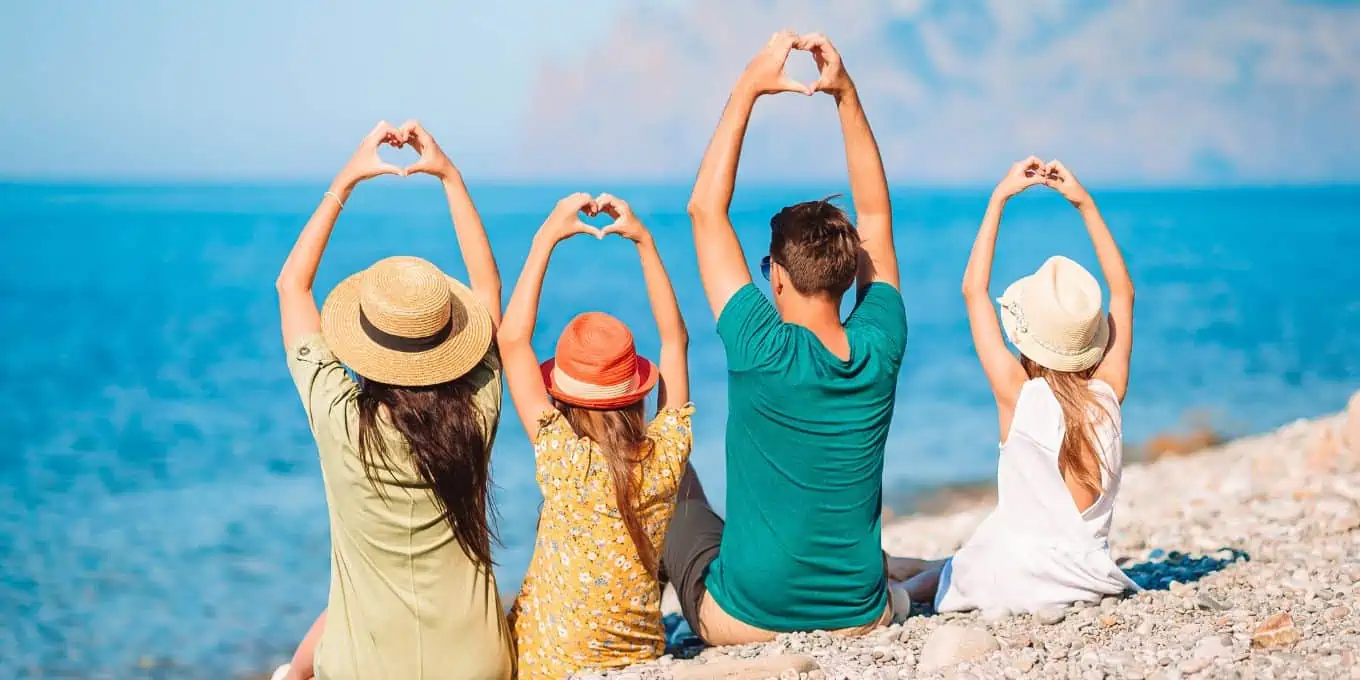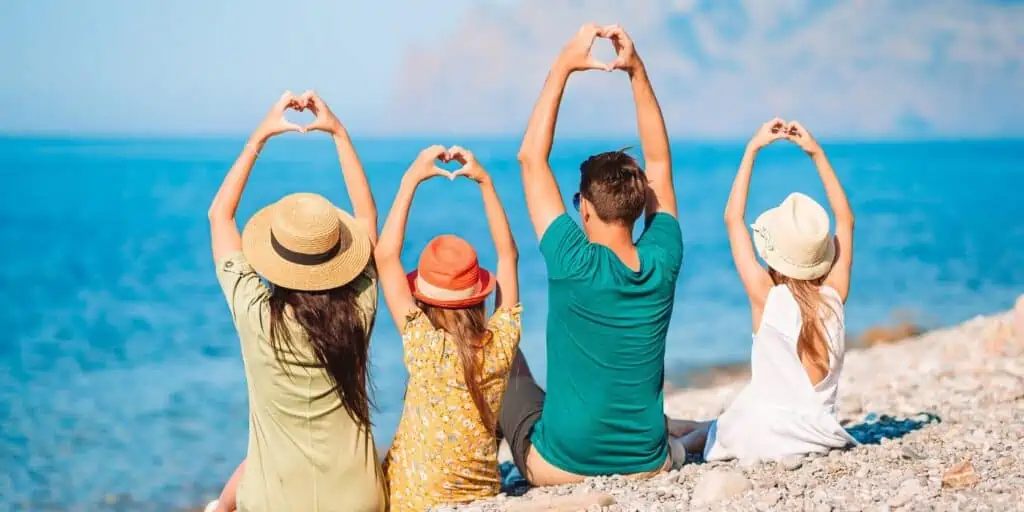 Taking a vacation is supposed to be a way to unwind and make great memories.
Ironically, planning a family vacation can be a huge stress!
It seems that no matter what you do, there are always hidden costs and unexpected expenses.
Thankfully, it doesn't have to be this way.
That's because there are many ways to cut costs and save money on your trip.
In fact, with just the right moves, you can take a memorable family vacation for less than $500.
Family Travel on a Budget
Here are a few tips for planning a frugal – yet fun! – family vacation you'll never forget.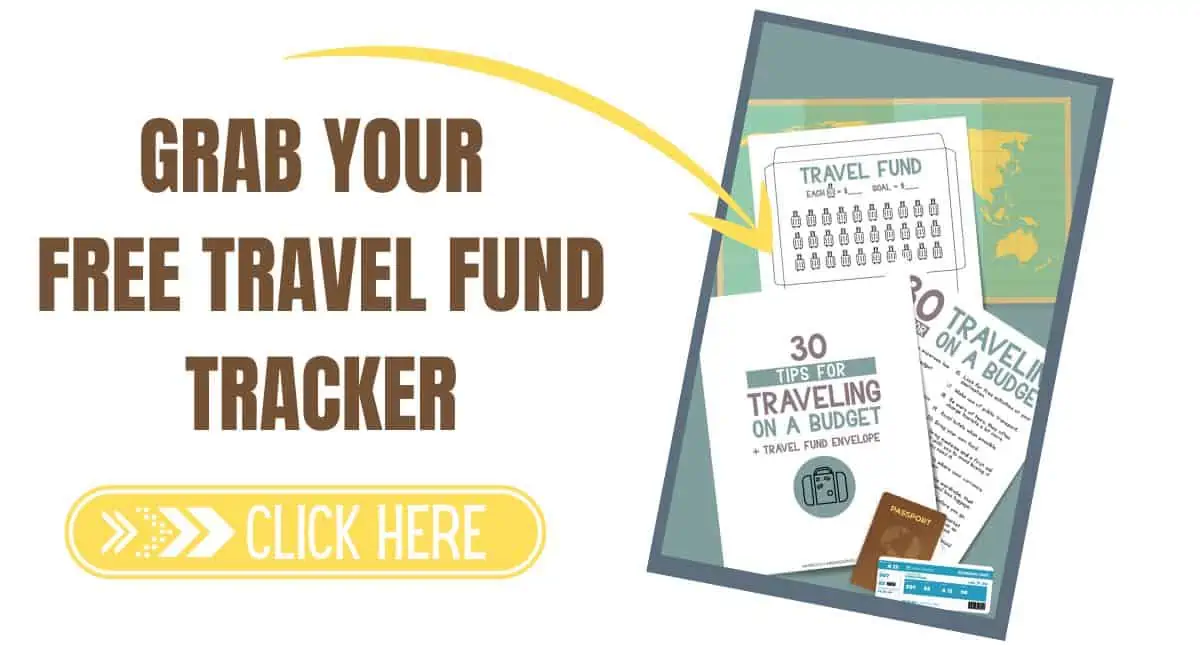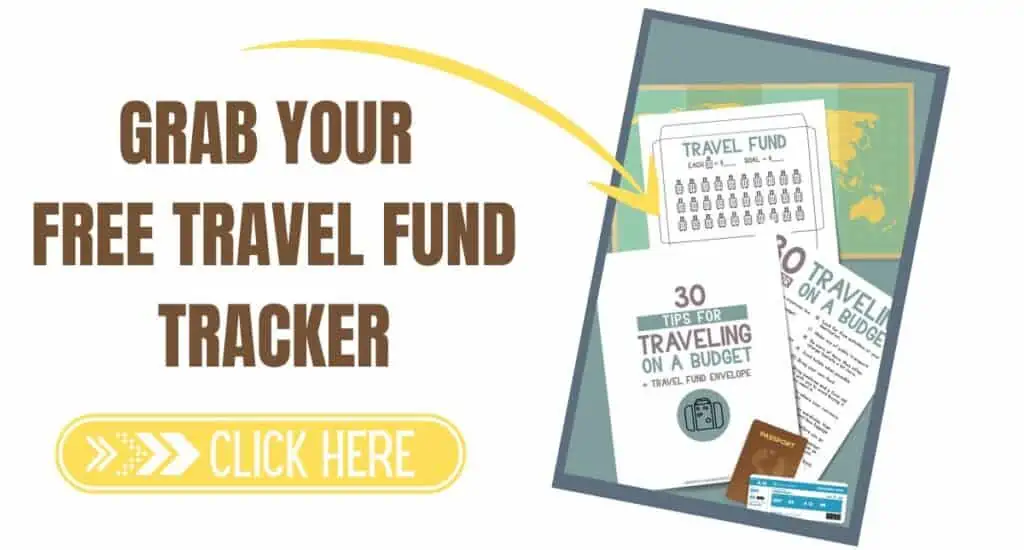 Choose Your Destination Carefully
Choose a less expensive destination to save a lot of money.
Resorts and theme parks are popular vacation destinations, but they're incredibly expensive.
One of the best ways to save money on your vacation is to choose a less expensive destination.
There are many beautiful and affordable places to visit that are still a lot of fun.
A few places that are free or very inexpensive are:
Storybook Land, SD
The Grand Canyon, AZ
Natural Bridges National Monument, UT
Glacier National Park, MT
The Museum of Flight, Seattle, WA
Also, keep in mind that the closer you stay to your home, the less you'll have to spend on travel costs.
More on Planning a Staycation
Save on Hotel Costs
Lodging often takes up a large part of the vacation budget, so it's another great area to save some money.
Camping out is one way to lower the cost, whether you sleep in tents or take an RV.
If camping isn't really your style, you can also check out what's available on Airbnb.
You probably won't spend as little as you would by camping, but you can probably get more "bang for your buck" with a rental that has more space and a kitchen.
Another option might be to stay with family or friends if you know anyone who lives in the area where you'll be traveling.
More on Camping
Cook Your Own Meals
Food is another major cost when taking a vacation.
One way to save on food is to cook your own meals rather than eating out all the time.
You can buy groceries and prepare simple meals in your room or rental, or even grill out if you have access to a grill.
Use Public Transportation
If you're staying in a city, use public transportation instead of renting a car.
This can save you a lot of money, and it's often more convenient than driving when you don't know the area very well, anyway.
You can usually purchase a day pass or multi-day pass that will give you unlimited rides on the bus or train.
Create Your Own Souvenirs
The items available at parks and gift shops are usually marked up like crazy.
There's a reason they are known as "tourist traps." Those doing the pricing know that many people are spending a lot more freely while travelling.
Instead of purchasing pricey souvenirs at gift shops, create your own!
Here are a few ideas:
Take a lot of photos with your smartphone, then order personalized items like coffee mugs or magnets.
Choose "regular" items to keep as souvenirs. Clothing, household items, and other goods that you would need to purchase anyway can make great souvenirs, even though they aren't obvious.
Postcards are one of the most inexpensive souvenirs you can buy.
Choose Your Timing Wisely
Traveling outside of peak seasons can help you save a lot of money, too.
Similarly, even certain days of the week can be much less expensive when it comes to travel.
For example, flying on a Tuesday or Wednesday is often cheaper than flying on a Friday or Sunday.
You can also save money by booking your flight and hotel well in advance. This will give you the best chance of getting a good deal.
Negotiate Directly
Another way to save money is simply to ask!
You might be able to get a better price on your rental car or lodging if you negotiate directly with the company.
Even a few dollars saved here and there can add up quickly.
The worst that could happen is they say no. It doesn't hurt to ask, and you might be surprised at how much money you can save.
Bring Your Pet
To save money on pet-sitting, bring your pet along with you if it's feasible.
If your accommodations and method of travel will allow pets, it could work out quite well to just bring them along.
Save on Beverages and Snacks
Travel with your reusable water bottle and pack your snacks to save money on these items while you're out seeing sights.
Sandwiches, trail mix, and other non-perishable snacks are easy to pack and won't weigh you down too much.
You should also take advantage of any free breakfast that might be included in your hotel room.
If you can eat a good meal while it's free, that will save you a lot on food overall.
There may even be snacks available throughout the day.
Check Out Free Attractions
Many cities have free attractions to enjoy.
For example, public museums often have free admission on certain days.
You may be able to find similar deals at zoos, parks, and other attractions.
Do some research ahead of time to see if there are any free or discounted activities in the areas you'll be visiting.
This can help you save a lot on your overall vacation costs.
Borrow Luggage
If you don't travel much, you might not have the luggage you need.
Unfortunately, it can be expensive!
See if a loved one has luggage that you can borrow or rent before shelling out hundreds for a set of luggage that you may not need.
Planning a family vacation doesn't have to be expensive.
There are many ways that you can save money and still have a great time.
By following the tips in this post, you can easily take a vacation for less than $500.
So what are you waiting for? Start planning your next adventure today!