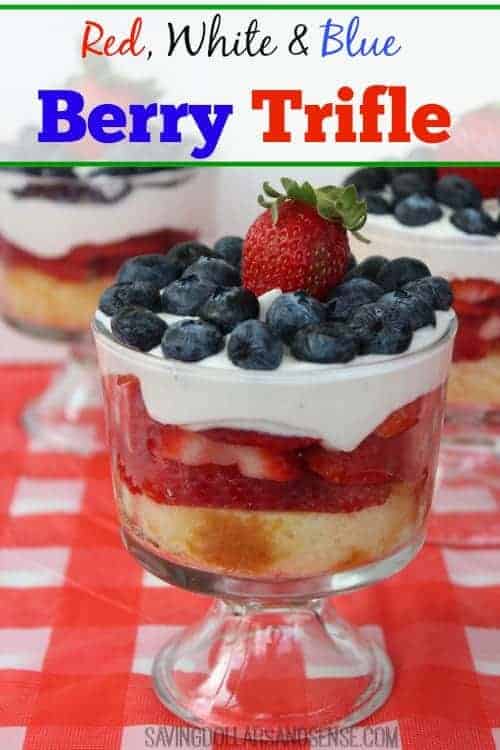 This Strawberry Blueberry Pound Cake Trifle is the perfect addition to a summer barbecue.
It just screams Fourth of July or Memorial Day to me!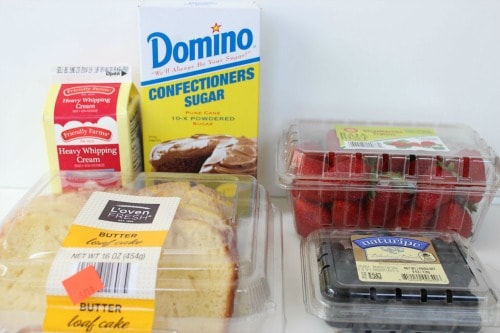 INGREDIENTS
1 lb Strawberries
6 oz Blueberries
8 oz Pound Cake
1 cup Heavy Whipping Cream
1/4 cup Powdered Sugar
DIRECTIONS
Cut pound cake into slices.
Find a glass about the size of your trifle glass and cut 4 circles and insert in bottom of trifle glasses.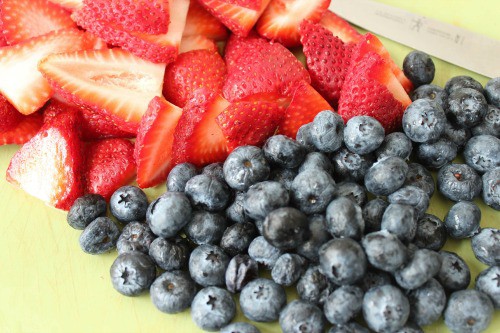 Wash trim and slice strawberries (reserve 4 strawberries for tops).
Wash blueberries.
Whip cream and powdered sugar until peaks form.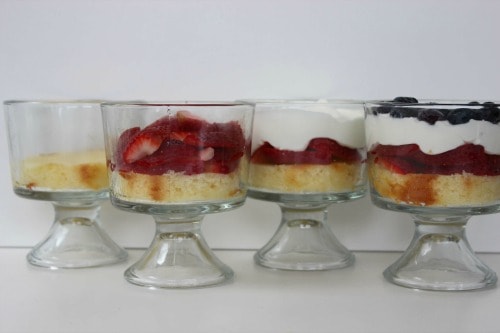 Place a layer of strawberry slices on top of each.
Top strawberries with whipped cream and level it off.
Gently place a ring of blueberries around glass.
Place a strawberry in each center and serve.
Here are more of our favorite Strawberry Recipes:
Strawberry Oatmeal Bars
Strawberry Belgium Waffles
Strawberry Ice Cream
Strawberry Shortcake Push Pops
Strawberry Lemonade Concentrate
Strawberry Shortcake in a Jar
Strawberry Shortcake Ice Cream Pops