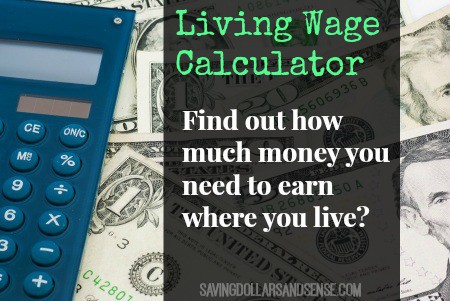 I was really surprised to check out the Living Wage Calculator for my area.
I think it is a really great tool for seeing how much the average household needs to live based on their specific areas.
One thing I thought it was especially helpful for, was seeing where you could try to cut back in your budgets or if a different occupation might help you to raise the income you need to stay out of poverty.
The Living Wage Calculator breaks down how much money you need for the basics of living such as food, healthcare, childcare, housing, transportation, etc.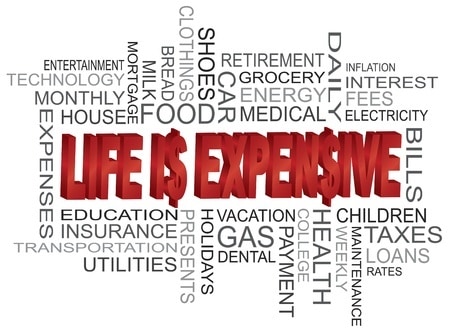 I will say that the one thing I thought was a little high was food, at least in my personal experience and in my area.
The amount is supposed to be only the groceries you buy. No fast food or restaurant foods are considered in this budget and yet for my family, they allotted over $700 a month for food!
If I were struggling financially, this is the one area I could work on to reduce the amount we spent each month.
It also takes into account how many adults and children are in the home. Unfortunately, the calculator only works for 1 – 3 children, but you can still get a good idea of what is needed.
For my state of Michigan, it is showing that I need to make $18.03 between my husband and me per hour to care for our family of 2 adults and 2 children.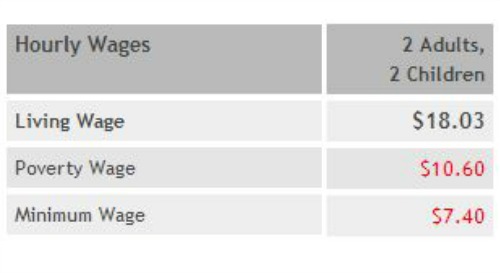 The poverty level is $10.60 for my family.
The minimum wage here is $7.40.
All of that was a bit to take in, but I think the most shocking information the site offered me was the list of typical hourly wages based on occupation. I wanted to share a few with you below.
*NOTE: The Living Wage Calculator is based on data collected from 2010. There may be some slight differences in the accuracy of the numbers today, although it still serves as a good tool to get an idea of where things are in your area.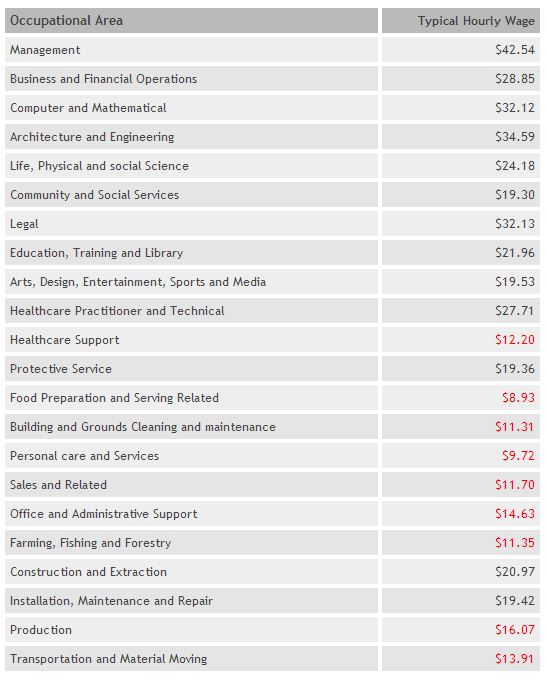 I have recently begun my Grocery Challenge again to save money for my family, and would love for you to join me!!
Each week I will use all of the resources available to me to keep my weekly budget at $50.
I am making it a challenge and telling all of you about it because it is really the only way I will follow through.
You are my accountability partners in this thing!
If you want to take the challenge with me, I would love some company. I will share a photo each week of what I was able to buy as well as share my grocery shopping plan, which will include all of the drugstores, Meijer, Kroger, Walmart, Target, and more!
Feel free to read more about how I do this here:
Stay tuned for more information on how you can participate in the Saving Dollars and Sense $50 Grocery Challenge with me!