Did you know that there is a whole entire day dedicate to pizza?!
National Pizza Day is officially happening this year on February 9th and I have all of the pizza day deals and pizza recipes for you below.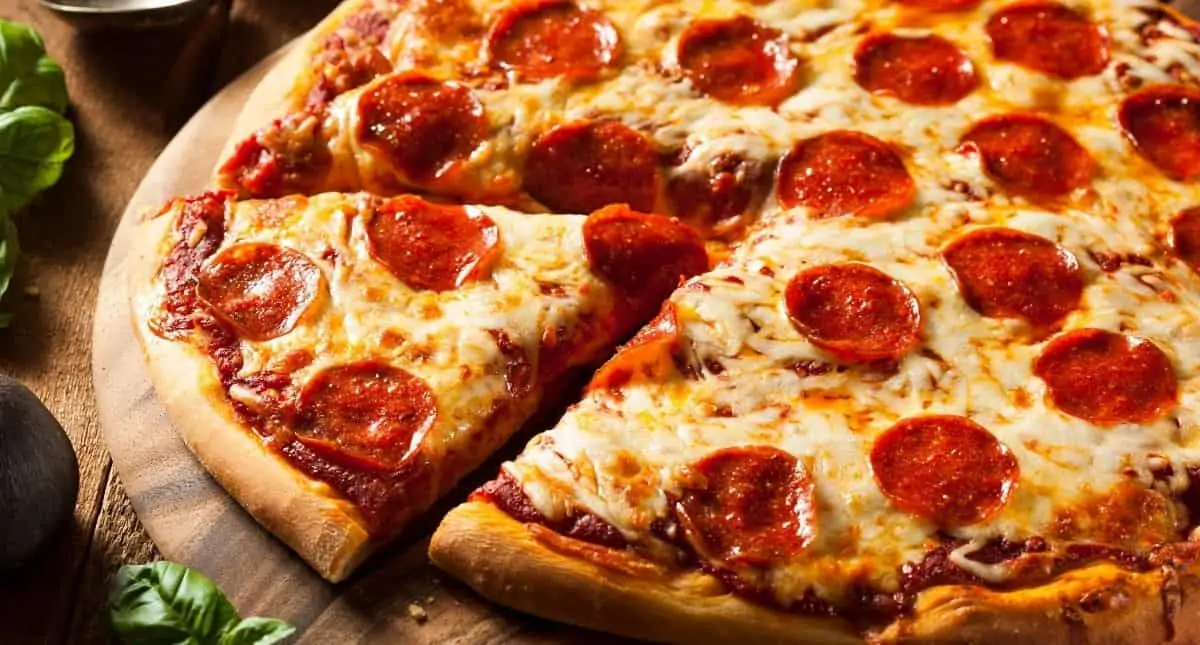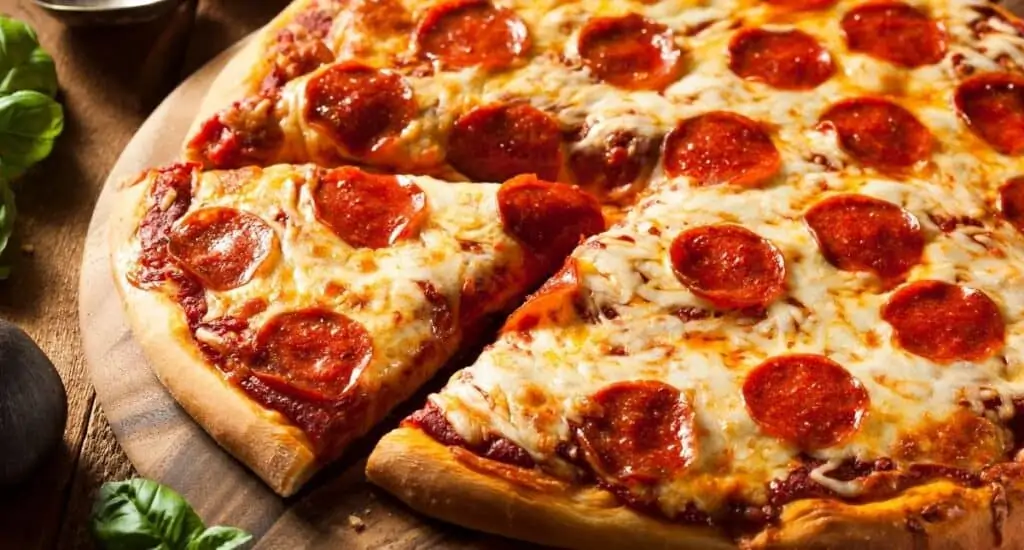 Don't want to order out? You can also make your own homemade pizza with this homemade pizza dough recipe.
Top it with some homemade pizza sauce, cheese and any other pizza toppings that you like.
When is National Pizza Day 2023? 🍕
National Pizza Day is Tuesday, February 9, 2023.
What National Pizza Day Deals are available?
7-Eleven: Keep cheesin' all day on National Pizza Day with 7-Eleven, where 7Rewards loyalty members can enjoy a whole cheese or pepperoni pizza for just $7, and this pipin' hot deal is also available for delivery through the 7NOW app.
BJ's Restaurant & Brewhouse: They are offering a deal from Tuesday through Sunday: Use the promo code HALFOFF when you order online to get 50% off a large pizza.
Caulipower: Expecting or know someone expecting on Pizza Day? Head to BornOnPizzaDay.com to send them or yourself a year's supply of Caulipower pizza alongside other new baby essentials.
Cali'flour Foods: Looking for a better-for-you option to celebrate National Pizza Day? Enjoy 20% off your favorite low-carb, keto-friendly, and gluten-free pizza crusts and flatbreads. Just add your favorite toppings and treat yo'self!
Chuck E. Cheese's: Pizza night just got a whole lot tastier! Order your family's favorite Chuck E. Cheese menu items directly on their website on National Pizza Day and get 500 free E-tickets when you download the Chuck E. Cheese app! Plus, get $10 off in the app for All You Can Play.
Cicis: Grab two large one-topping pizzas and a party pack of your choice when you order online or in their app. You can also enjoy the famous pizza buffet on Mondays and Tuesdays for just $4.99 through Feb. 14.
Domino's: You can choose a mix-and-match deal, which gives you the option to pick any two or more items for $6.99 each. There's also a carryout deal that features a one-topping pizza, dips and twists, or eight wings for $7.99 each.
Fresh Cravings: Celebrate National Pizza Day another way – with Pizza Hummus available at Walmart for a limited time. Made with ingredients like Chilean Extra Virgin Olive Oil, sun-dried tomatoes, garlic, onion, basil, and Italian seasonings, the dip puts a healthier and more flavorful twist on the Italian classic. 
Godfather's Pizza: Get two pizzas for just $30 at participating locations. While you're there, try out their new Five Cheese and Sausage pizza.
Grimaldi's: Sign up for the Grimaldi's Pizzeria Rewards app and get a free appetizer.
Home Run Inn: Get a free frozen pizza from one of America's to 10 frozen pizza brands if your initials are H.R.I.
Hungry Howie's: Enjoy their mix-and-match deal on Feb. 9! Choose any two menu items, including their no-dough bowls, for $6.99 each.
Little Caesars: Pick from several deals for National Pizza Day, including a Slices-N-Stix deal starting at $6.99 (four pieces of pizza and eight Italian cheese sticks with crazy sauce). Make it a family deal with code FAMILYFAVE and get a two-topping large pizza with your Slices-N-Stix order for just $14.99. Add Italian cheese bread to any order for $2.99 with code 299BREAD, valid through Feb. 12.
Marco's: This year, they're offering unlimited medium pizza one-topping pizza for just $6.99 with code MED699.
Mazzio's Italian Eatery: Order a medium pepperoni or cheese pizza for just $5.99.
Old Chicago Pizza: Get an appetizer, large pizza and a dessert starting at $29.99 to commemorate the day!
Olive Garden: Purchase any entrée here and take home a freshly prepared and chilled classic for only $6.
Papa Gino's: Get two large traditional cheese pizzas for $12.99 each with code 9133.
Papa John's: Enjoy one large one-topping pizza for $11.99, their Epic Stuffed Crust pizza for $15.99, or two large one-topping pizzas for just $21.99. Plus, try their new Crispy Parm Pizza.
Peter Piper Pizza: Get The Double Up deal of two large one-topping pizzas for only $28 to celebrate National Pizza Day.
Pizza Patrón: Get a free large one-topping pizza with your first app purchase when you sign up for their loyalty program.
Pizza Hut: Get their original stuffed crust large one-topping pizza for just $12.99 or their Tastemaker large three-topping pizza for just $10.99.
Pizza Patrón: Get a free large one-topping pizza with the purchase of a large pizza when you sign up for their loyalty program.
Round Table Pizza: Enjoy a large stuffed crust with crispy mini pepperonis and a side of Mike's Hot Honey for just $22.99.
Schlotzsky's: Celebrate National Pizza Day with Schlotzsky's, which is offering BOGO pizzas that start at $8.79 for rewards members when ordering online, in-store or through the Schlotzsky's Rewards App. This offer is good on National Pizza Day only at participating Schlotzsky's locations nationwide.
Toppers: Offering up many deals this month, you can choose from a medium two-topping pizza and a variety of sides for just $7.99 each. Or upgrade to a House or Premium pizza for slightly more.
Uno Pizzeria & Grill: Uno's is offering some awesome family meal deals for National Pizza Day! Get the pizza and Pepsi meal deal (serves two, four or six) for just $22.99. Choose between Detriot-style pizza, deep dish or thin crust.
For the most up-to-date information on where to get the best pizza deals this week, make sure to check out RetailMeNot's complete guide: https://www.retailmenot.com/blog/national-pizza-day-deals.html
More fun pizza recipes: