This classic Old Fashioned Rhubarb Custard Pie is so creamy and delicious.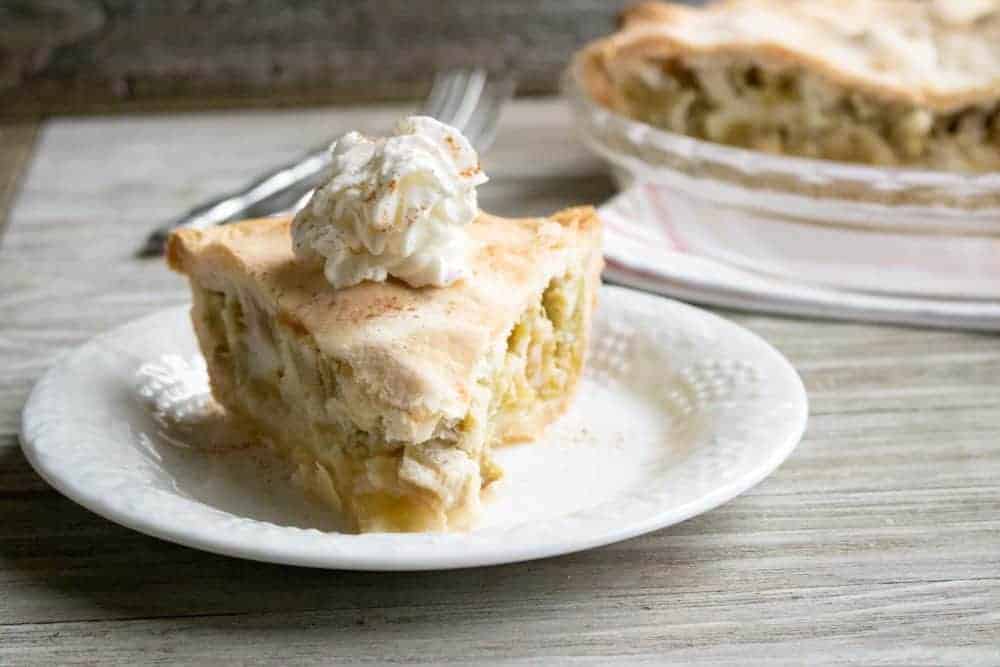 Until just a few years ago, I had never even tried rhubarb before.
I mean I had heard of it, but really didn't know what it even was. Was it a fruit or a vegetable? And what were you supposed to do with it anyway?
Then I tried my first strawberry rhubarb pie and I knew I needed to find some more recipes that use rhubarb.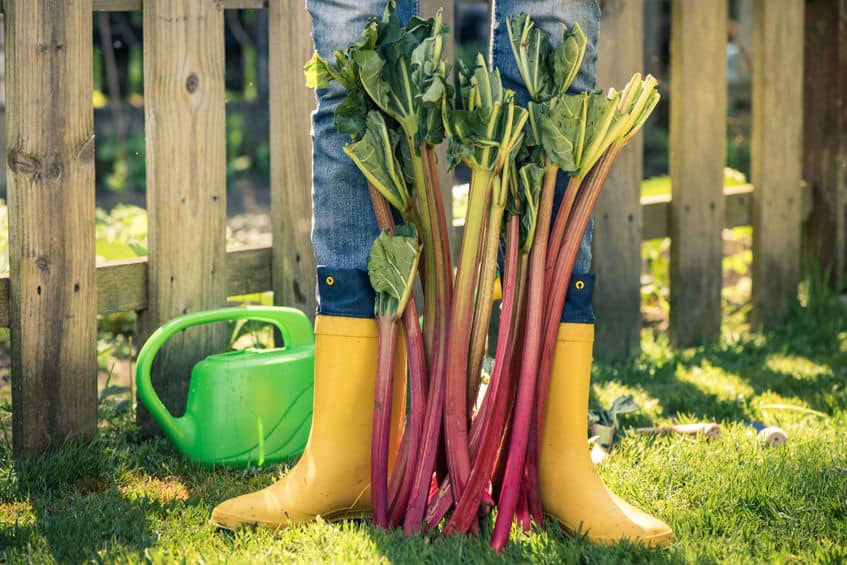 What is Rhubarb?
Rhubarb is a vegetable that grows in stalks like celery, but is often used in recipes alongside strawberries.
This vegetable grows easily and in abundance in almost any garden and the bright pink colored stalks look pretty neat too. Just be careful not to eat the leaves! The rhubarb leaves are poisonous, so stick to just eating the stalks and you'll be just fine.
In fact many people consider rhubarb to be a fruit because it is almost always made with lots of sugar, making it taste sweet when in fact it is a very tart flavor on its own.

What Does Rhubarb Taste Like?
Like I mentioned above, rhubarb is rarely, if ever, eaten in its natural state. That is because it has a very tart flavor until you cook it with some sugar, cream and vanilla extract.
Then it becomes a delicious treat that will have everyone coming back asking for seconds. It's one way to get your kiddos to eat their veggies. Just don't tell them that is what it is and they'll never know.
One of the best recipes for summertime uses rhubarb. This Strawberry Rhubarb Lemonade that I shared a few years ago if one you will love to have in the fridge all summer long.

Gather these Rhubarb Custard Pie Ingredients
9 inch double crust pie
Eggs
White sugar
All-purpose flour
Vanilla extract
Milk
Butter
Diced rhubarb
Then scroll down for full Rhubarb Custard Pie Recipe Measurements and instructions on creating this recipe – including a full recipe card that you can print for free that helps you shop and create easily in your kitchen!
Many people are intimidated by rhubarb, but it is really super easy to use.
Once you've tried this recipe you will see why I think it is one of the best old fashioned recipes, and it is time that we bring it back once again.
How to Make Rhubarb Pie
Just follow the steps below and you'll be enjoying a slice of homemade rhubarb pie in no time.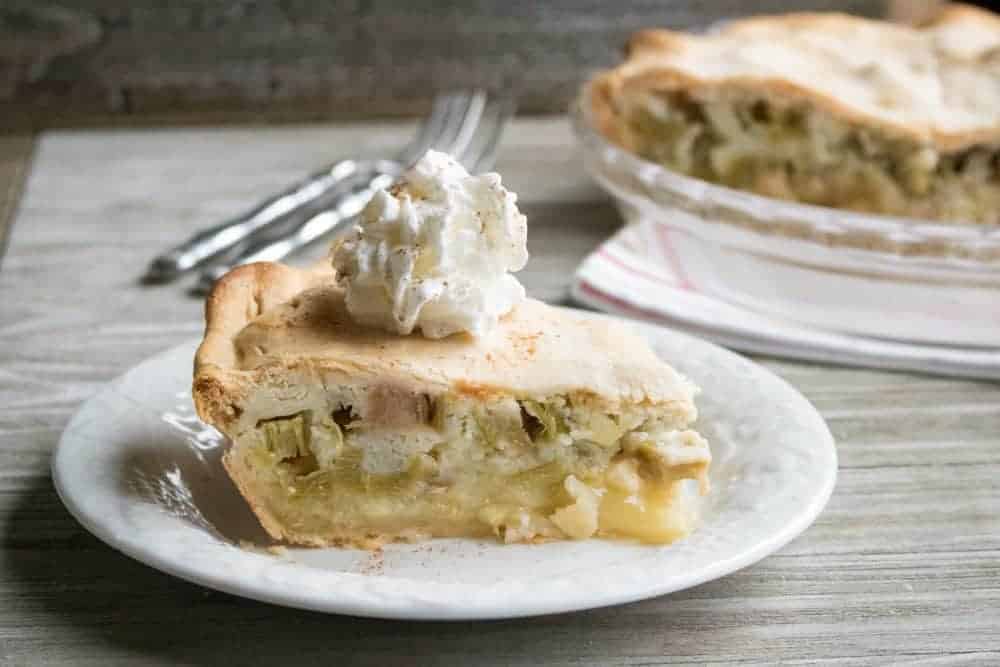 Roll out pastry for bottom crust, and place in a pie dish
.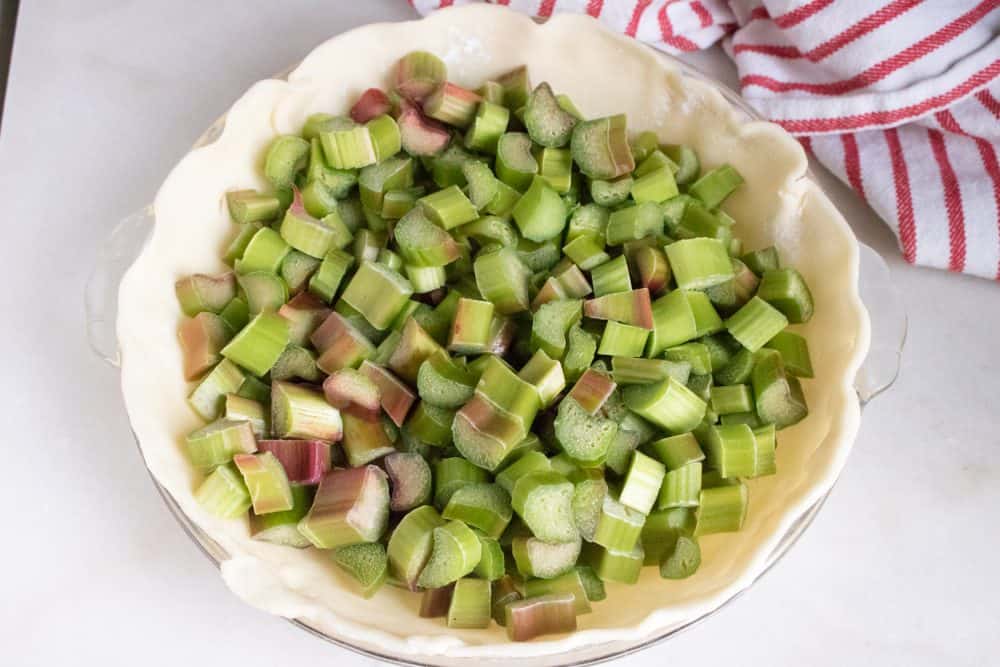 Place your diced rhubarb in the pie crust.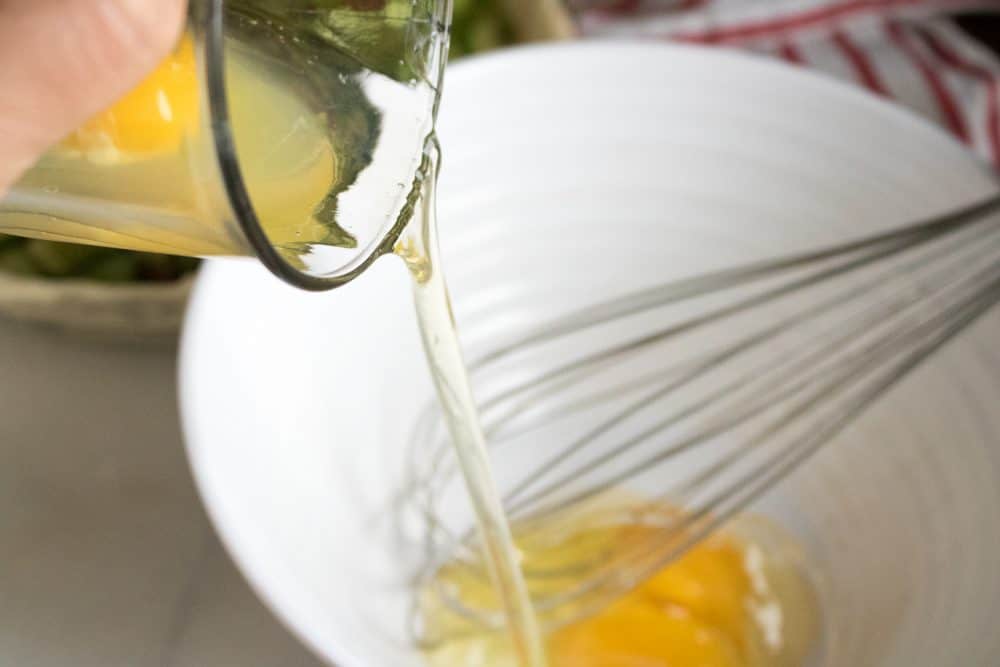 In a large bowl
, beat the eggs slightly.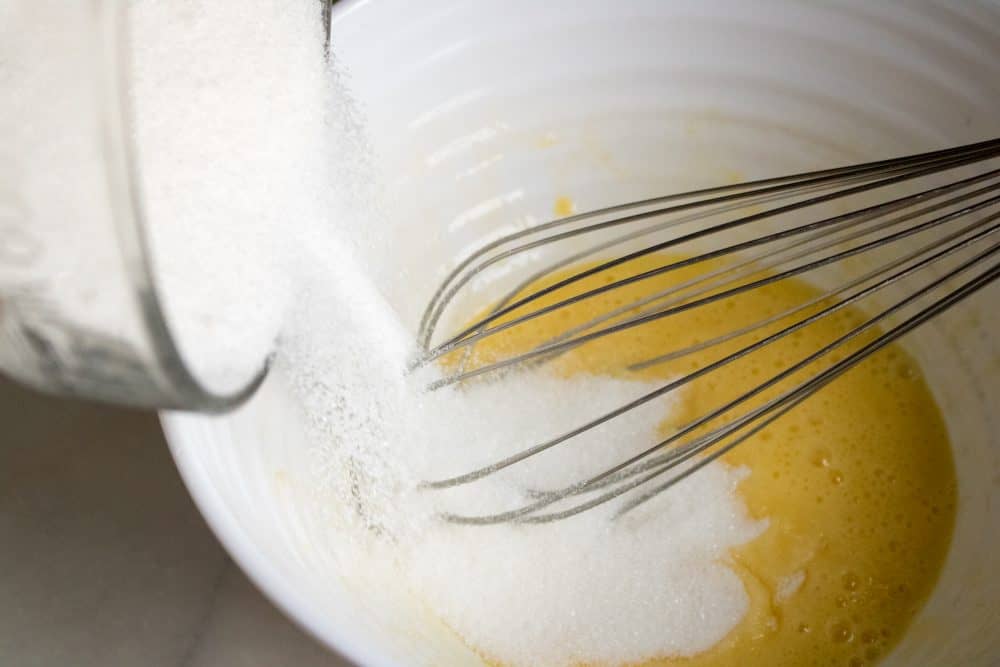 Mix in sugar
, flour
, vanilla
, milk, and butter or margarine.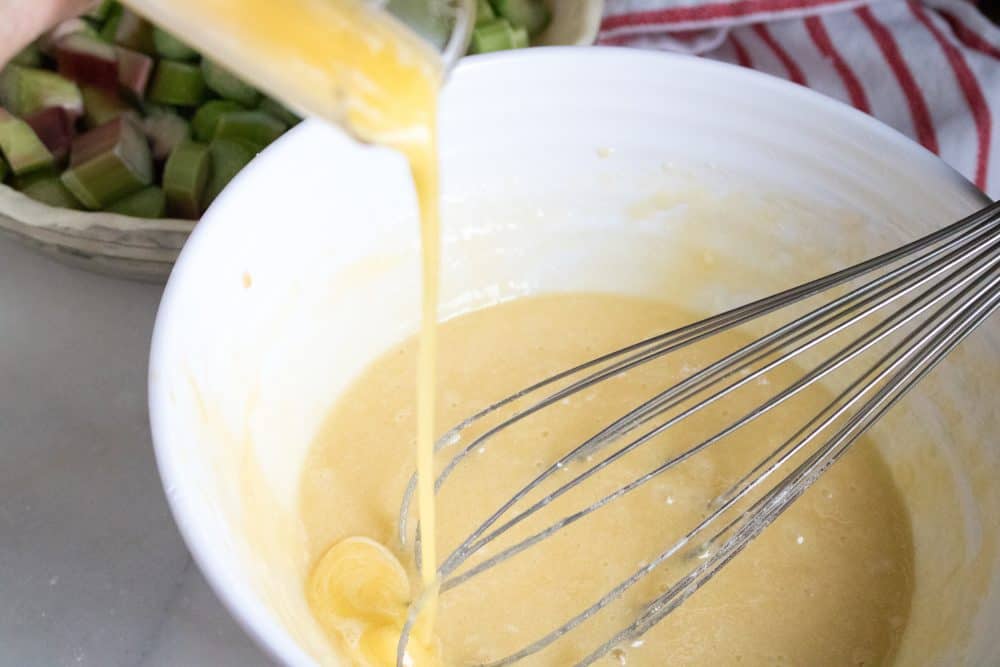 I prefer to use butter in this recipe for an even creamier flavor and consistency.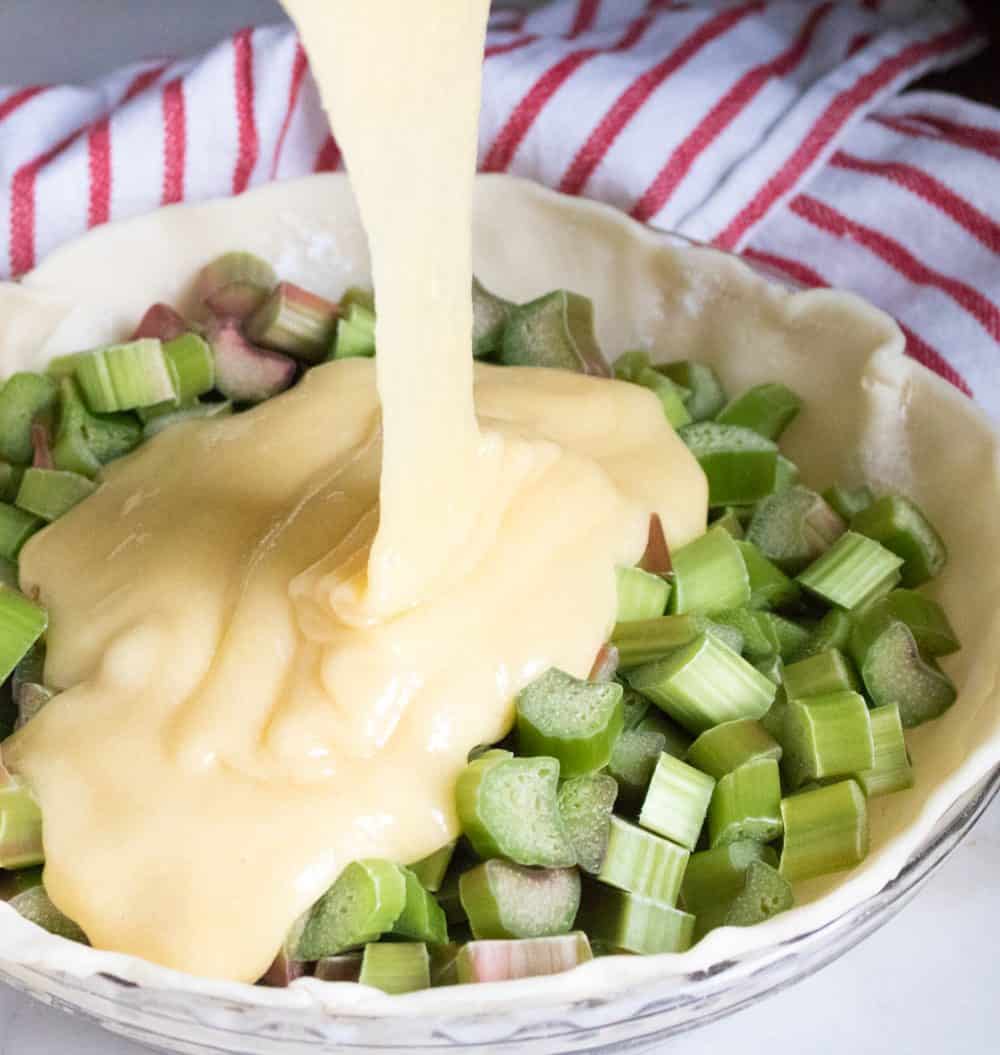 Pour your custard mixture over the diced rhubarb and cover with top crust. Seal the edges and add a few knife slices in the top to allow the steam to vent out while baking.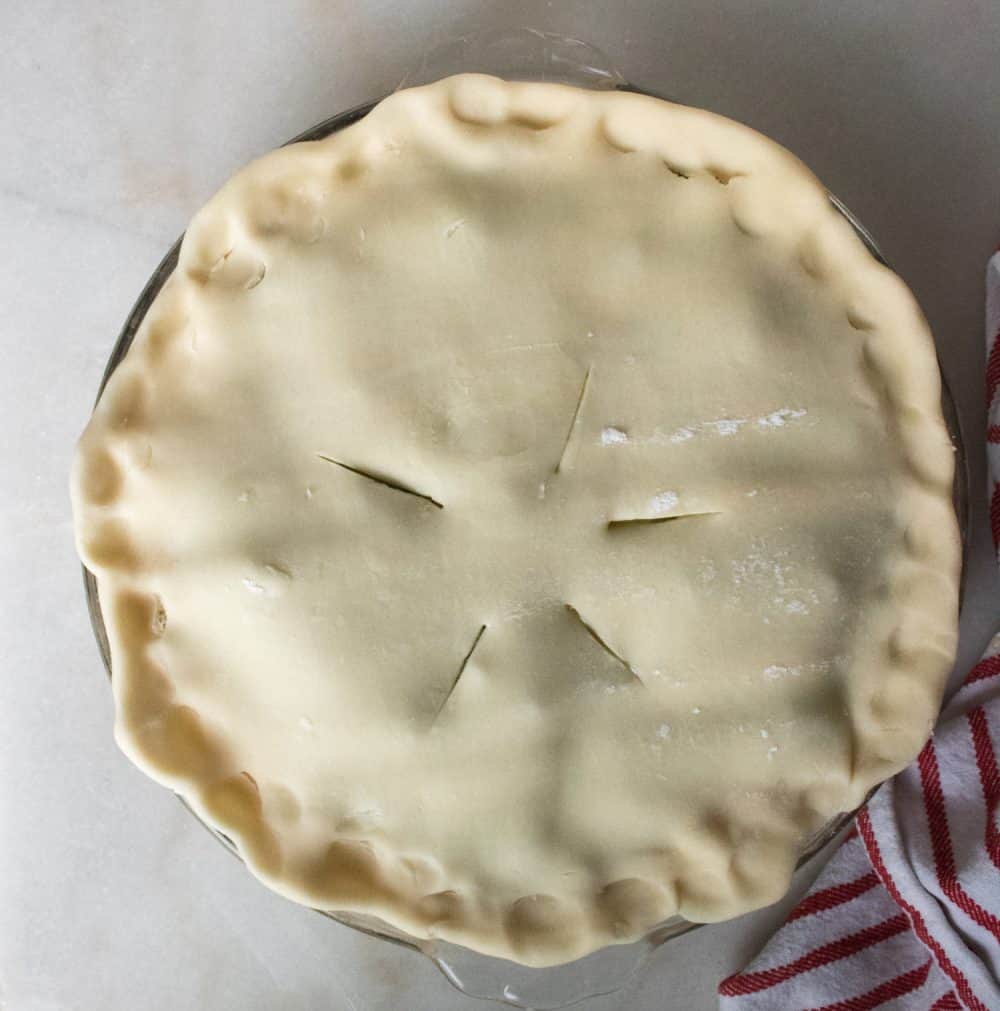 Bake at 400 degrees F ( 205 degrees C) for 50 to 60 minutes.
This recipe serves 6.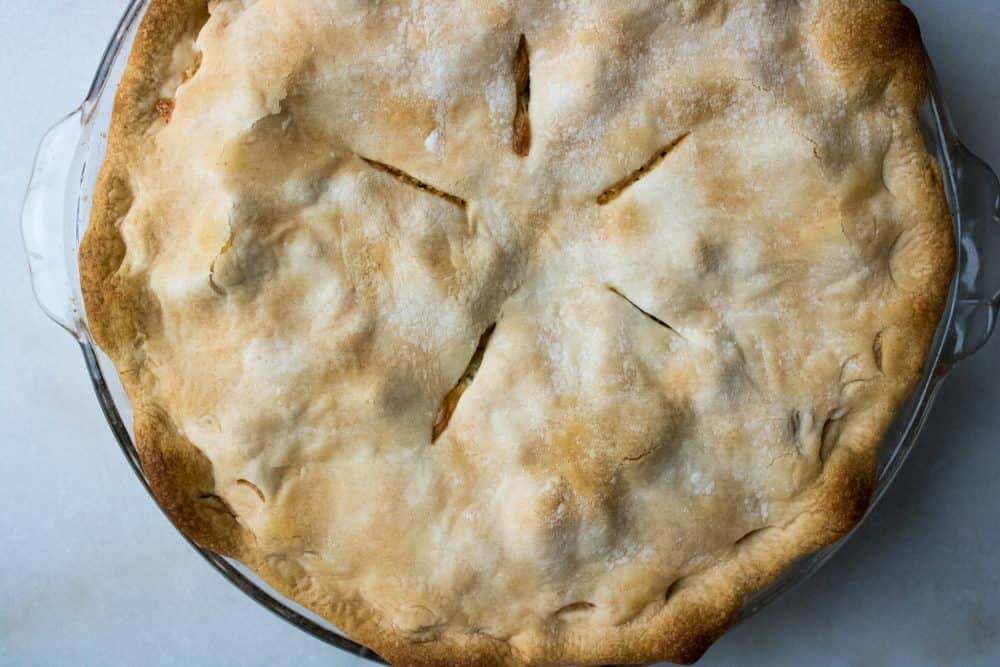 I like to serve this with a little whipped cream on top. This homemade whipped cream is perfect!
There are so many recipes that you can make using rhubarb.
More Rhubarb Recipes
Rhubarb Upside-Down Cake – This upside-down cake shows off all the beauty of the rhubarbs bright pink stalks.
Rhubarb Freezer Jam – Whip up a batch of this simple freezer jam using just three ingredients!
Rhubarb Barbecue Sauce – This barbecue sauce is perfect for your next pork chop dinner.
Triple Berry Rhubarb Pancake Sauce – Use your pressure cooker to make this tangy & sweet topping the next time you're making pancakes.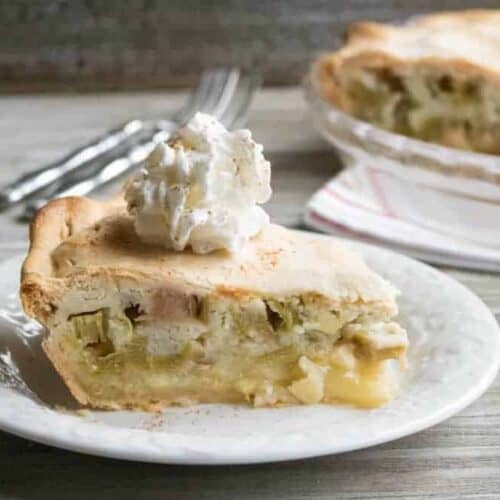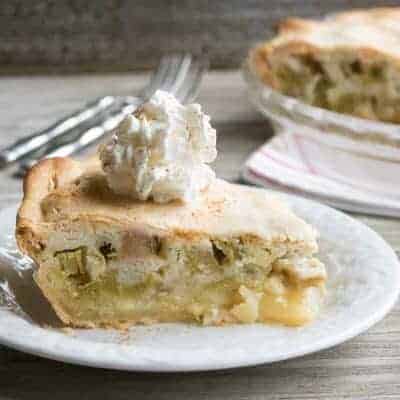 Ingredients
1

9 inch double crust pie pastry

3

eggs

2

cups

white sugar

1/4

cup

all-purpose flour

1

teaspoon

vanilla extract

3

tablespoons

milk

1

tablespoon

butter

4

cups

diced rhubarb
Instructions
Roll out pastry for bottom crust, and place in a pie dish. Place rhubarb in crust.

In a large bowl, beat the eggs slightly. Mix in sugar, flour, vanilla, milk, and butter or margarine. Pour mixture over rhubarb. Cover with top crust, and seal the edges.

Bake at 400 degrees F ( 205 degrees C) for 50 to 60 minutes.
Nutrition
Calories:
478
kcal
|
Carbohydrates:
89
g
|
Protein:
6
g
|
Fat:
12
g
|
Saturated Fat:
4
g
|
Cholesterol:
88
mg
|
Sodium:
171
mg
|
Potassium:
302
mg
|
Fiber:
2
g
|
Sugar:
68
g
|
Vitamin A:
272
IU
|
Vitamin C:
7
mg
|
Calcium:
96
mg
|
Iron:
2
mg