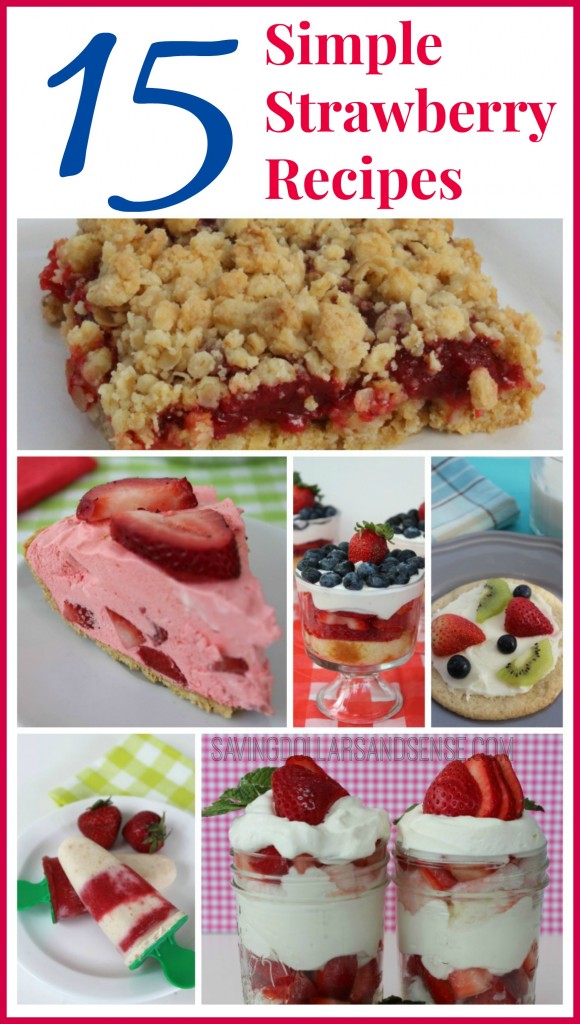 When the mercury begins to rise on the thermometer outside, I naturally begin to think of all things strawberry!
When I was growing up in Detroit we lived in a house that had wild strawberries that grew like crazy in the backyard. This is when my love affair began with the sweet small berries.
I would wait all year to see the little white strawberry flowers cover the backyard. I couldn't wait for the strawberries to begin to grow just so I could pick enough to make a smoothie!
Isn't is funny how something so simple can bring back some of your best childhood memories?
I have rounded up all of my Simple Strawberry Recipes here for your convenience.
Do you have a favorite? I have to say mine chances regularly, right now I think I am craving some Strawberry Oatmeal Bars!