This Pressure Cooker Corned Beef Recipe is so easy to make using your Instant Pot.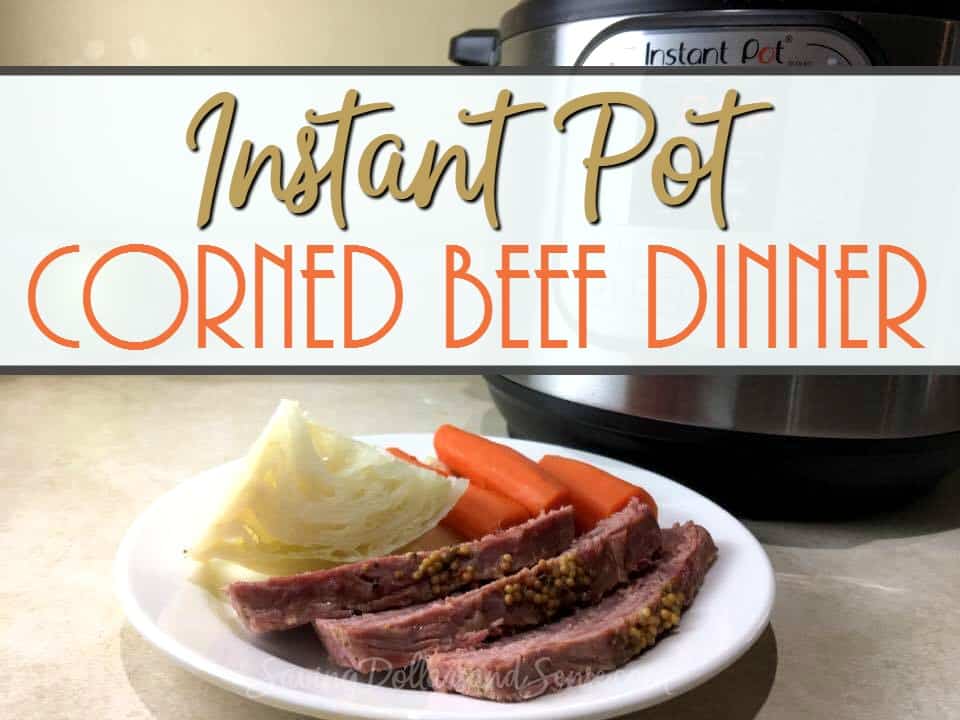 Instant Pot IP-DUO60 7-in-1 Multi-Functional Pressure Cooke
I have been using my Instant Pot
several nights a week since I first got it a couple years ago and I love it.
I decided that I needed to learn how to cook a corned beef in the instant pot this year since St. Patrick's Day is coming up fast.
I usually just make my crock pot corned beef brisket recipe, but this year I am swapping out my traditional crock pot corned beef brisket recipe for a new Instant Pot Corned Beef recipe.
After a couple tries, I finally perfected my corned beef recipe last week and could not wait to share it with you, so you can use it this year too.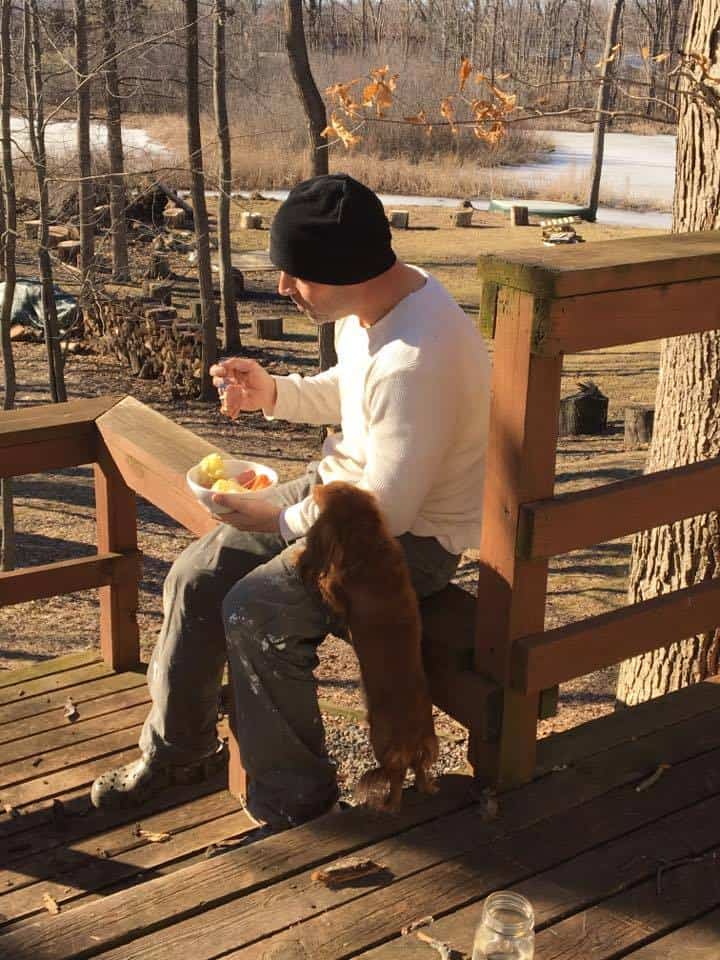 Rich and Copper were both impressed by how it turned out!
Instant Pot Corned Beef Recipe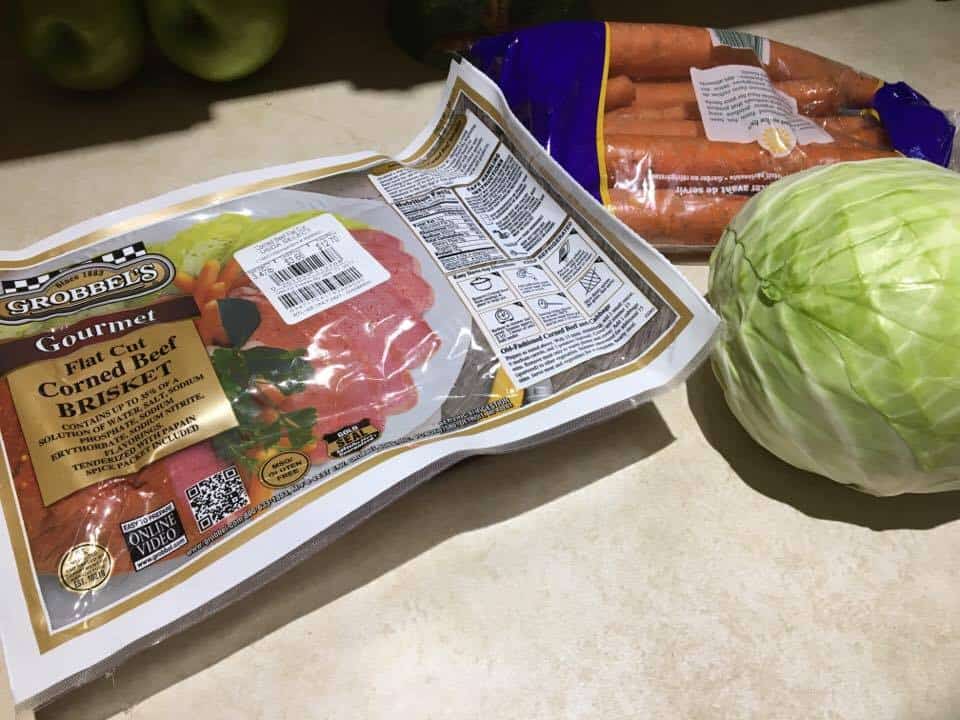 This is probably THE easiest corned beef recipe ever.
Remove your corned beef brisket from the packaging and set aside the seasoning packet.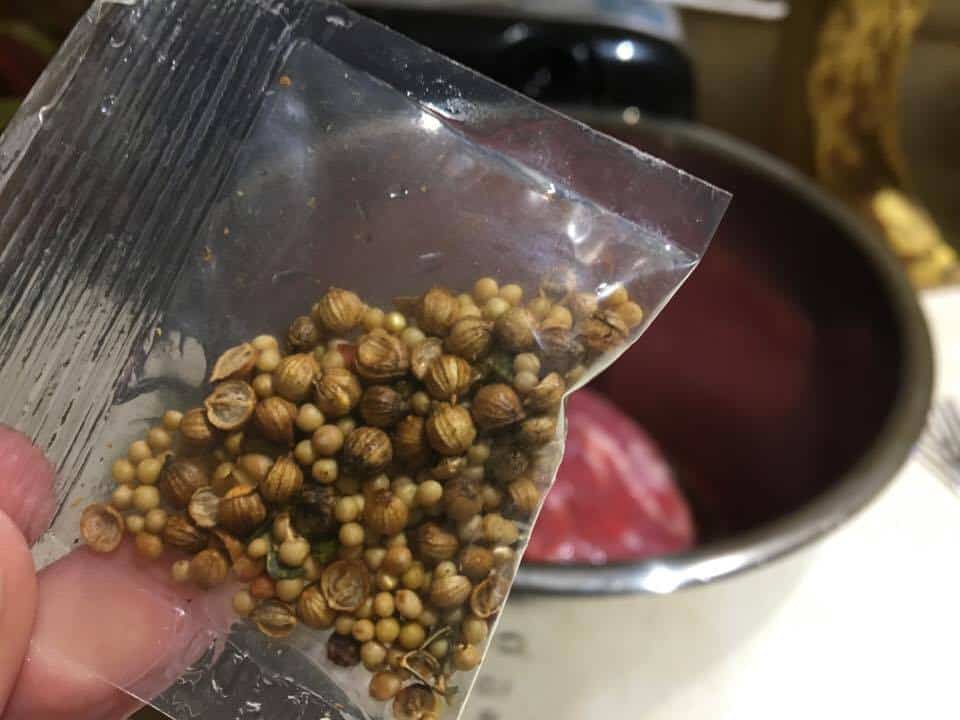 You can wash off the brisket if you'd like to, but I just stick it right in the Instant Pot.
Add 4 cups of water to the Instant Pot and sprinkle the contents of the seasoning packet on top of the brisket.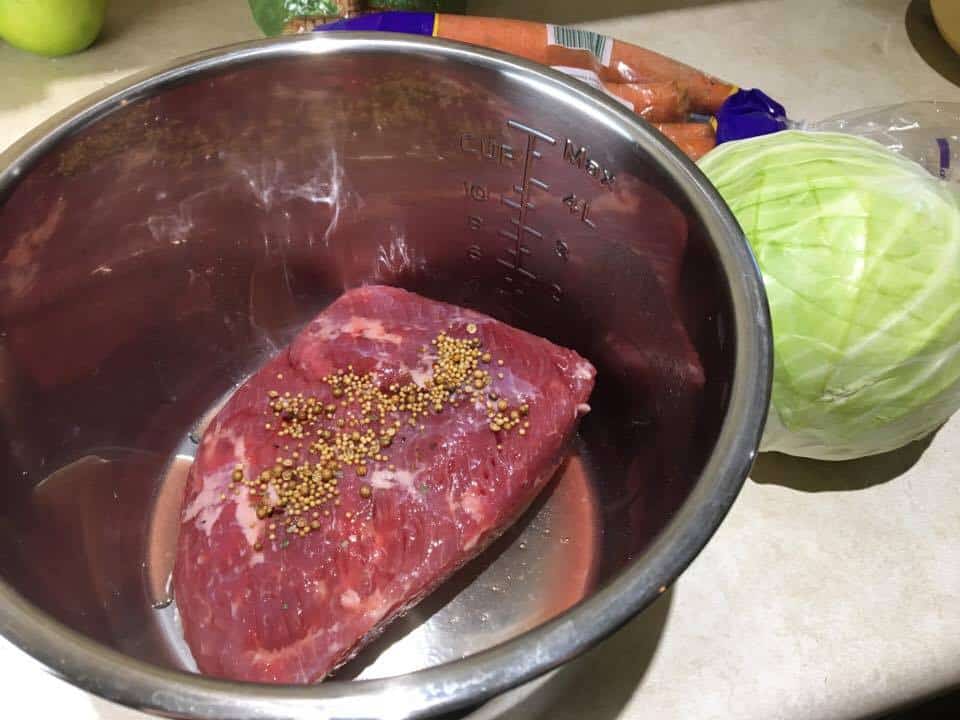 You can add the potatoes, carrots and cabbage to the top now if you don't mind your veggies getting mushy. If you prefer firmer veggies, wait to cook them (this is what I did).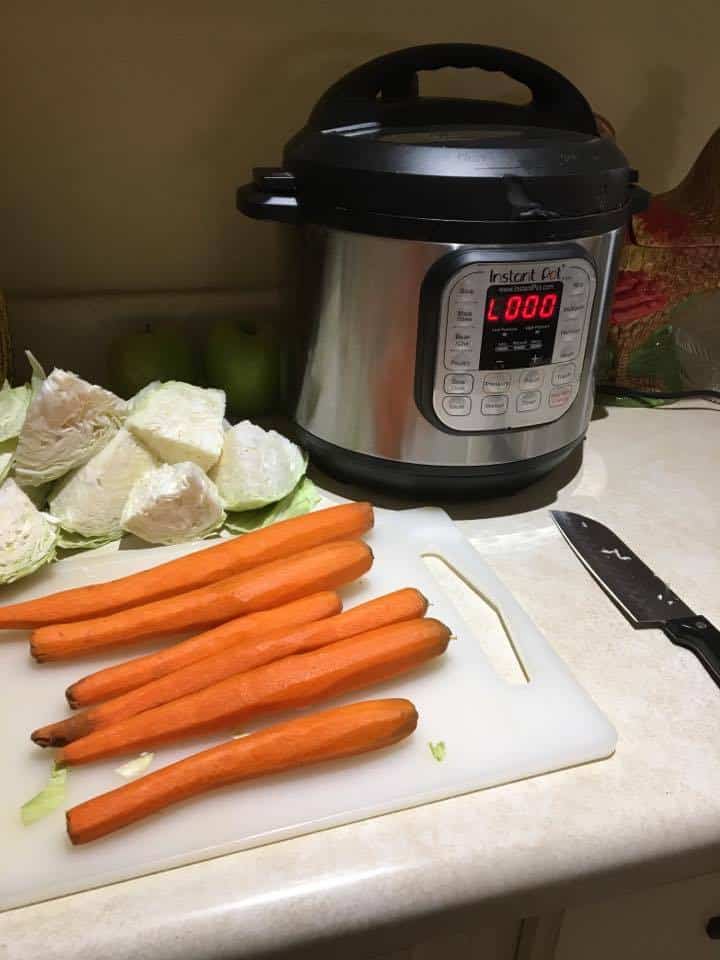 Set the Instant Pot to manual setting for 90 minutes and make sure the vent is set to "Sealing" and not venting and then get your veggies ready while it cooks.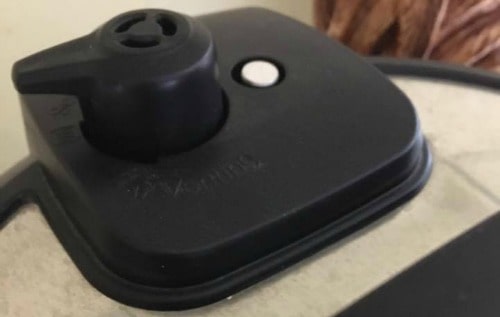 After you've finished cooking a corned beef brisket in the Instant Pot and the steam has been released using the natural release method, open the pot and remove your brisket and set it on a plate.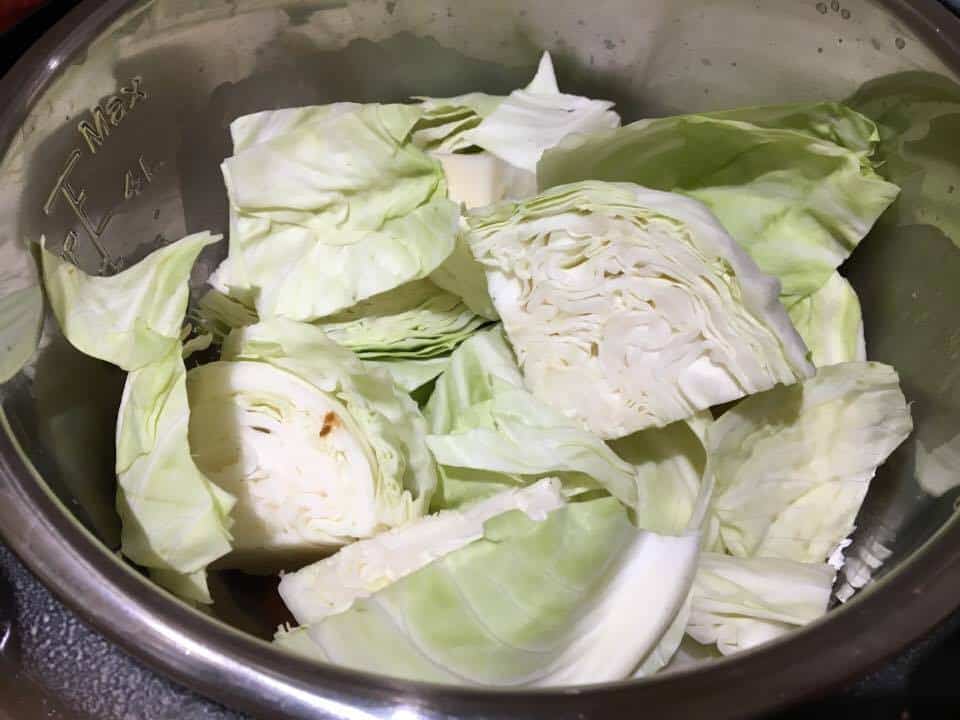 Add in all your veggies to the leftover juice in the Instant Pot and cook on manual for 5 minutes.
Enjoy your Instant Pot Corned Beef Brisket dinner.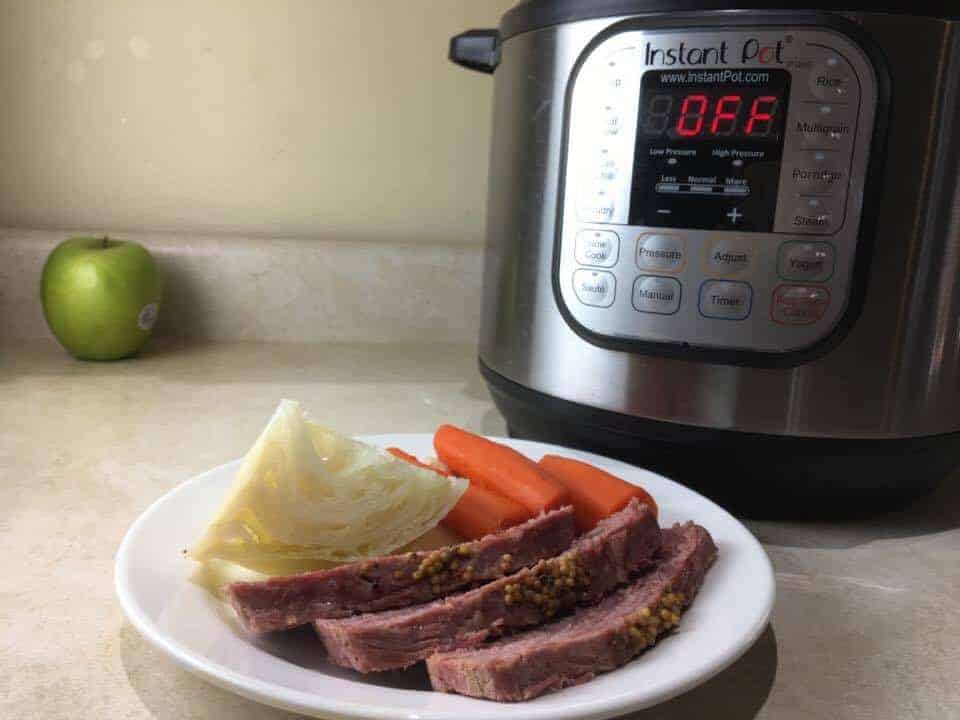 More St. Patrick's Day Recipes
Original Irish Soda Bread
Homemade Shamrock Shakes
Guinness Bread
Rainbow Cake Balls
Green Velvet Cupcakes
Guinness Cupcakes with Bailey's Buttercream