Below you'll find 20+ EASY Instant Pot Dump & Go Recipes. Each of these recipes require no extra steps, dump all of the ingredients into the Instant Pot and cook. SO EASY!
If there is one appliance I had to pick to use forever, it would by my pressure cooker.
If you are new to cooking in an Instant Pot, check out the Instant Pot School!
Learn to Use your Instant Pot
4 Video Lessons with PDF Downloads
4 Easy Assignments to Get You Cooking!!
Join the FREE Instant Pot Cooking School today.
Pressure cookers have done wonders to help speed up dinners and cook anything in a fraction of the time. However, sometimes these pressure cooker recipes can take twice as long to make because of all the prep work!
If you are looking for something truly easy to make, you can't go wrong with a dump and start pressure cooker recipe.
These recipes are really as easy as they sound! Just dump them in the pressure cooker and then hit start! Some stirring may be required.

Easy Baked Ziti – This dump and start Instant Pot Baked Ziti is so kid-friendly, you could even have them make it for you!
It takes just 5 ingredients (salt and pepper don't count!), less than 10 minutes using the pressure cooker part of your Instant Pot, and you're good to go.
Mexican Quinoa – You will love how healthy, versatile and affordable it is to make flavourful Mexican Quinoa in the Instant Pot. Suitable for Vegan and Gluten Free diets. Post includes Weight Watchers points.
Creamy Chicken Pasta – Pressure Cooker Dump and Start Creamy Chicken Pasta is so easy to make and so tasty, plus it's ready in less than 30 minutes!
Black Eyed Peas with Ham – Dump and cook Pressure Cooker Black Eyed Peas cook up fast and creamy in your Instant Pot. It's a fast way to make a dish that used to take all day on the stove! Omit ham hocks for a vegan version.
Dump Start Ravioli – Pressure Cooker Dump And Start Ravioli calls for 2 ingredients you probably have on hand right now. This simple dish may be the easiest recipe ever!
Easy Beef Chili – This is a comfort food recipe that everyone loves and it super easy to make.
Instant Pot Mushroom Barley Soup – This is a hearty soup recipe, perfect for the fall and winter seasons.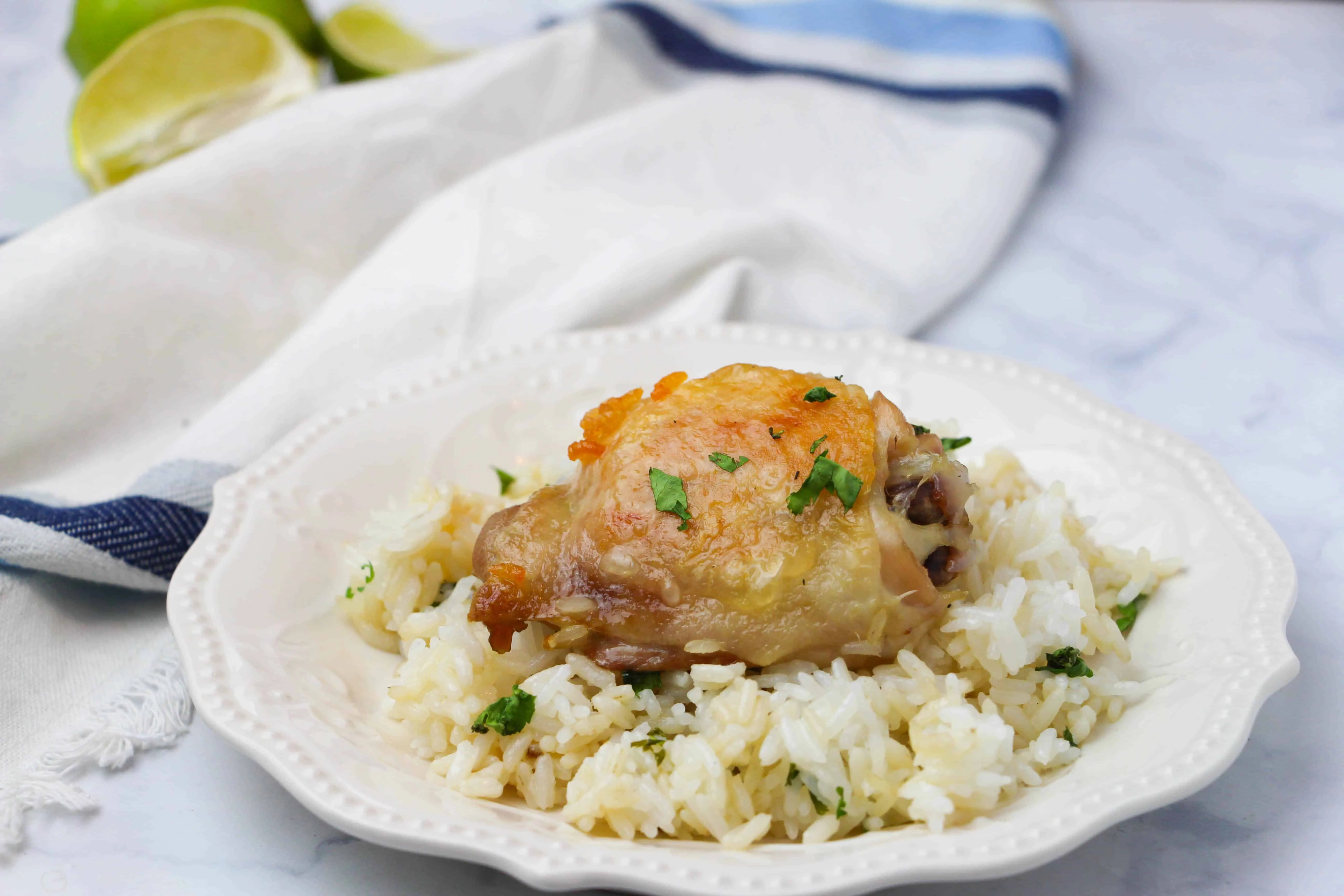 Cilantro Lime Chicken & Rice – This recipe is so full of flavor! The Cilantro Lime Rice tastes just like the Chipotle recipe.
Garlic Sesame Chicken – Instant Pot Garlic Sesame Chicken is one of the easiest dump and cook meals, that is very tasty and flavorful, yet ready in just 30 minutes.
Fiesta Chicken – Instant Pot Fiesta Chicken is one of the easiest recipes to make! It's simply dump, done, and eat. No need for extra prep or steps! And, in less than half an hour, you can have a hearty and delicious meal that is perfect served over rice, eaten in tortillas, or even as a nacho topping!
Beef Brisket – This Instant Pot Brisket is an easy, savory dish that you can make without heating up your entire house. Dump in everything and just let it make itself, and you end up with a savory, melt-in-your-mouth dish for dinner.
Dump Cake – This 3 ingredient easy Instant Pot dump cake with fruit filling is delicious! Just dump it in with cake mix and top with ice cream when it's done. The perfect little pressure cooker dessert you're whole family will enjoy.
Crack Chicken – Rich, creamy, and full of flavor, this Keto Instant Pot Crack Chicken Recipe is sure to be a favorite family dinner.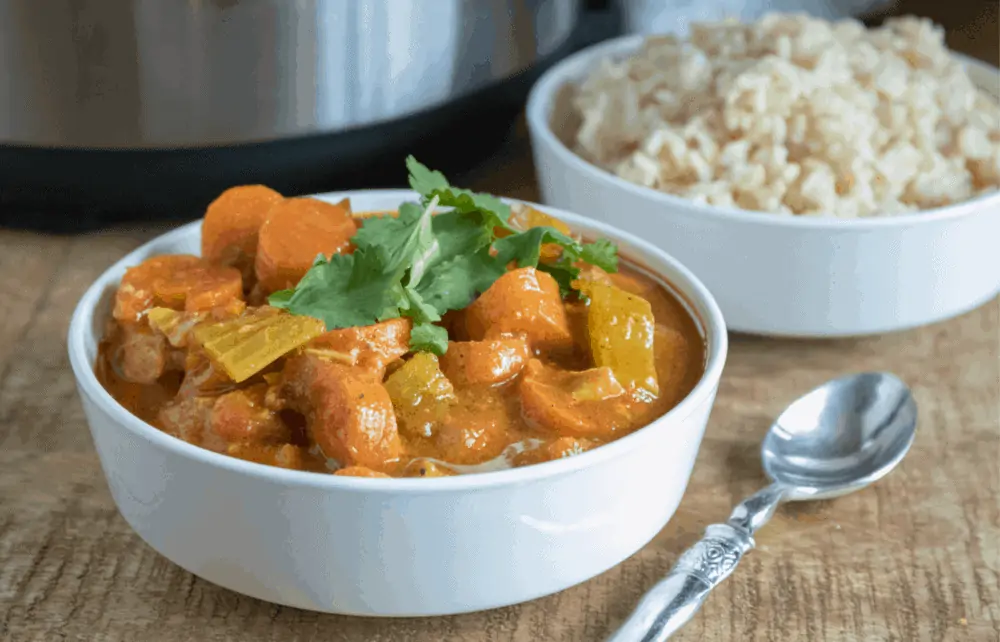 Chicken Curry – Love the flavor of homemade curry but don't have a lot of time to let it simmer? Try this simple Instant Pot version that allows you to save so much time cooking it all inside your pressure cooker.
Garlic Butter Spaghetti – Made with just 8 everyday pantry essentials, this is a true dump and start recipe that is super satisfying and super delicious. Just the thing when you need to get supper on the table fast.
Suitable for vegetarian diets.
Vegetable Soup – A chunky low carb vegetable soup that's easy to make in the Instant Pot or on the stove top. It's an AIP paleo friendly recipe that's simple to prepare.
Oatmeal – This easy Instant Pot Oatmeal with Chocolate recipe will produce glorious, chocolate-y oatmeal that is perfect for breakfast all year round. Don't like chocolate? Not a problem – omit the cocoa powder and flavor it however you'd like! Suitable for Vegan and Gluten-Free diets. Post includes Weight Watchers points.
White Chicken Chili – Instant Pot White Chicken Chili is the perfect meal for a cool fall day or a cold winter evening. This easy pressure cooker recipe is full of flavor and it only takes 10 minutes, yet it tastes like it has been slow cooking all day!
Cheesy Chicken Spaghetti – This pressure cooker cheesy chicken spaghetti was a real hit for dinner tonight! If you love easy Ninja Foodi and Instant Pot recipes this is a weeknight dinner you'll want to make.
Instant Pot Beer Can Chicken – When it is too cold to grill or you just want to make this amazing chicken dish quickly, try Instant pot Beer Can Chicken. Guaranteed a super moist chicken every time.
Instant Pot Pasta & Meatballs – Easy, no straining required!
Instant Pot Loaded Baked Beans – These Instant Pot Loaded Baked Beans are Perfect For Tailgating!
Even More Instant Pot Recipes: