Cooking Traditional Irish Recipes is a great way to connect with your heritage, celebrate Irish culture and history, and enjoy delicious dishes.
Many traditional Irish family meals have been passed down from generation to generation and represent an integral part of the national identity.
From warm soups and potatoes to stews and soups, here are some traditional Irish recipes for you to enjoy.
Below you'll find several great traditional Irish dishes to make for St. Patrick's Day!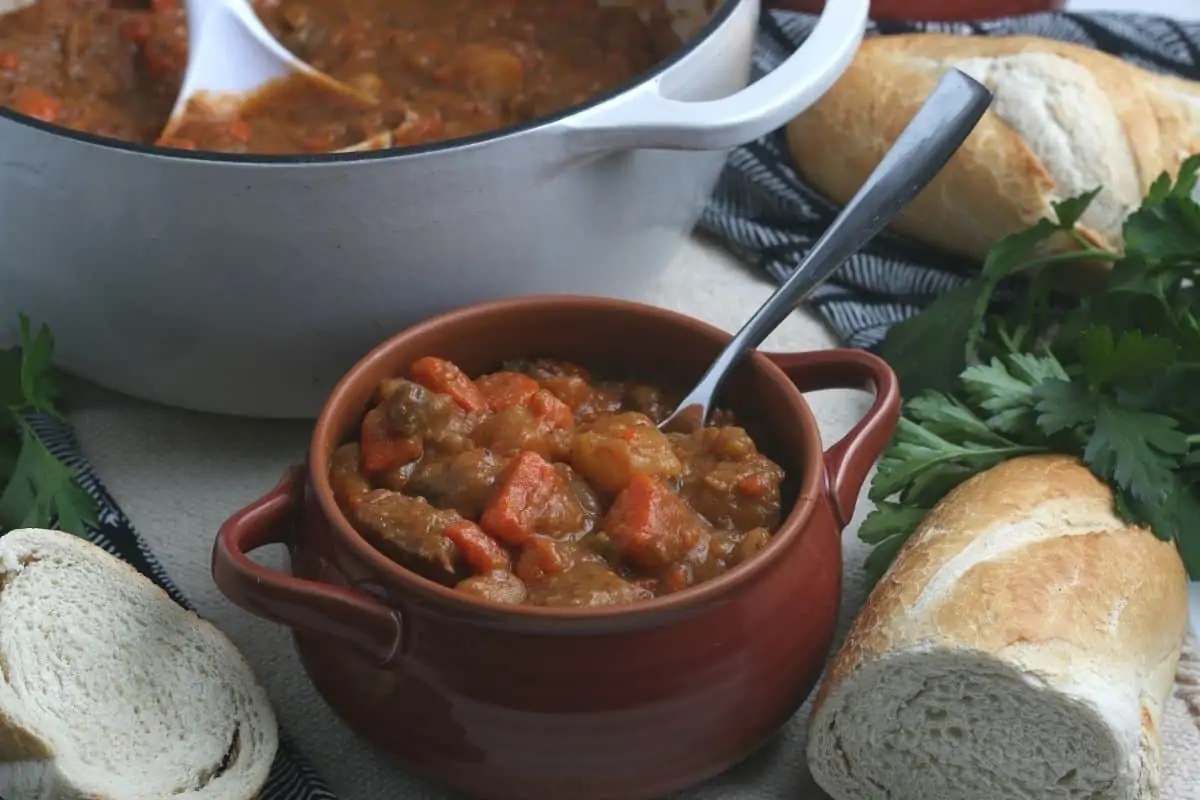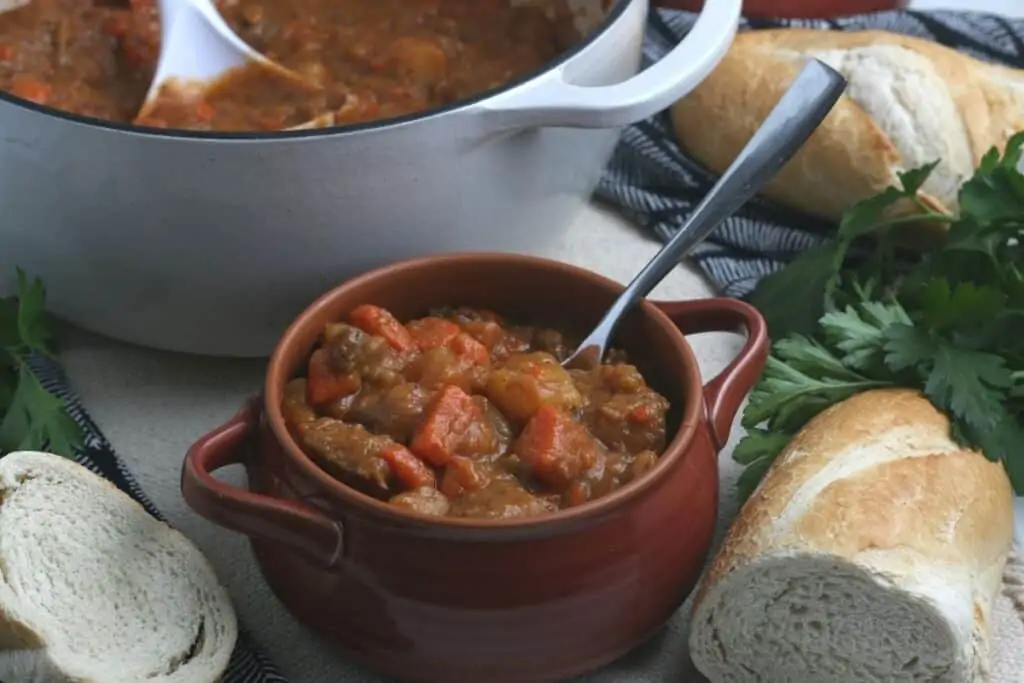 Irish Stew
A comforting bowl of this Irish Stew is always pleasing; even more so when it's served with an Indian-style flatbread like naan or chapati, although potatoes work just as well as an accompaniment!
This recipe calls for mutton or lamb stewed until it's falling off the bone in Guinness beer gravy – perfect for a rainy day!
Be sure to include plenty of carrots, onions, celery root and parsnips for additional depth of flavor.
Corned Beef & Cabbage
The classic dish of corned beef & cabbage is a flavorful combination that has long been popular in Ireland.
The tender beef simmered in a savory broth made with vegetables, spices, beer or wine pairs perfectly with the crunchy cabbage or carrots and potatoes.
This recipe can be cooked on the stovetop, Instant Pot or slow cooker – all three methods yield a hearty dinner that's full of flavor!
Boxty
Boxty is one of Ireland's oldest dishes – it dates back as far as 1845!
It gets its name from bácstaidh which means "poor house bread" in Gaelic -a type of potato pancake made with shredded raw potatoes combined with cooked mashed ones, grated onion and flour before they're fried up into golden patties.
For a heartier version, serve boxty topped with smoked salmon and other fillings.
Coddle
Coddle is a simple layered dish traditionally made from pork sausage links and rashers (bacon) amongst diced onions, potatoes and spices; however nowadays there are all kinds of variations on this recipe.
It's best eaten freshly made but also works great reheated; making it ideal for busy families who want something filling but relatively quick to prepare after school or work hours.
Colcannon Potatoes
No meal would be complete without Colcannon potatoes – easily recognized by its bright green hue due to added kale or cabbage!
Boil up creamy potatoes then mash them while adding elements like sautéed bacon bits, scallions or parsley along with butter or cream cheese before spooning into oven-proof dishes ready for baking.
Serve these spuds up warm alongside whatever main course you've picked out ,and you'll have a restaurant quality meal on your hands – minus the price tag!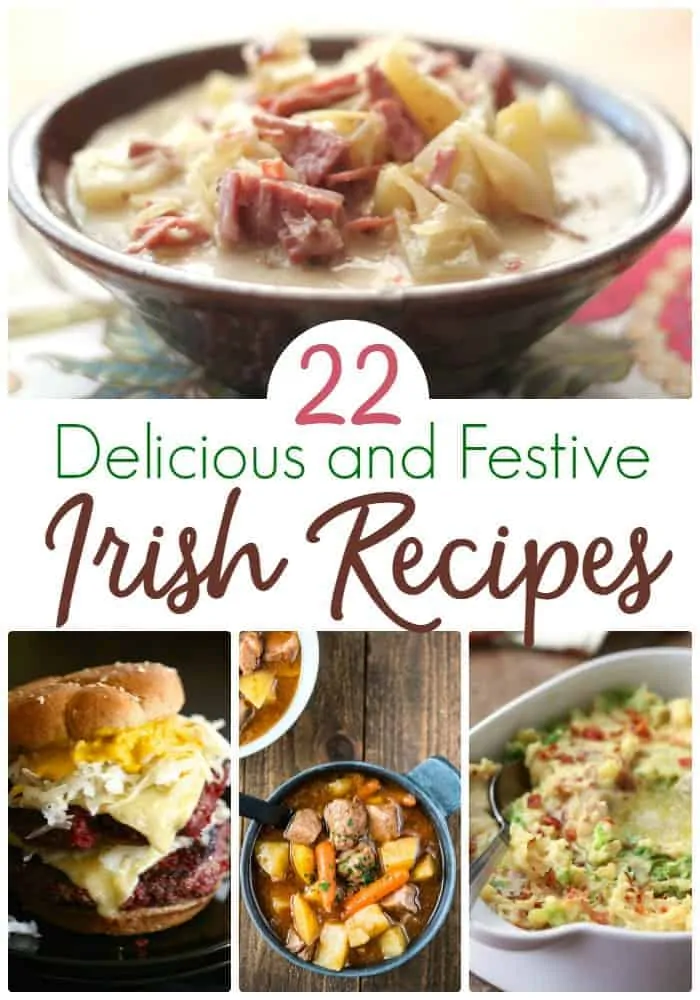 More Irish Recipes
More St. Patrick's Day Recipes
If you like these St. Patrick's Day recipes, you'll love these ones too!