If you're looking for Easter Basket Stuffers, there are plenty of ideas below.
This HUGE LIST includes all the extra things you'd want to add to a child's basket after you've already added the chocolate and other candy.
Whether it's toys, books, or games, these gift ideas will help make your Easter extra special for toddlers, older kids and tweens too!
Chocolate Eggs and Bunnies – Chocolate eggs and bunnies are a staple of Easter baskets everywhere. Fill their basket with indulgent treats they can enjoy long after the holiday is over.
And then add some of the non-candy items listed below.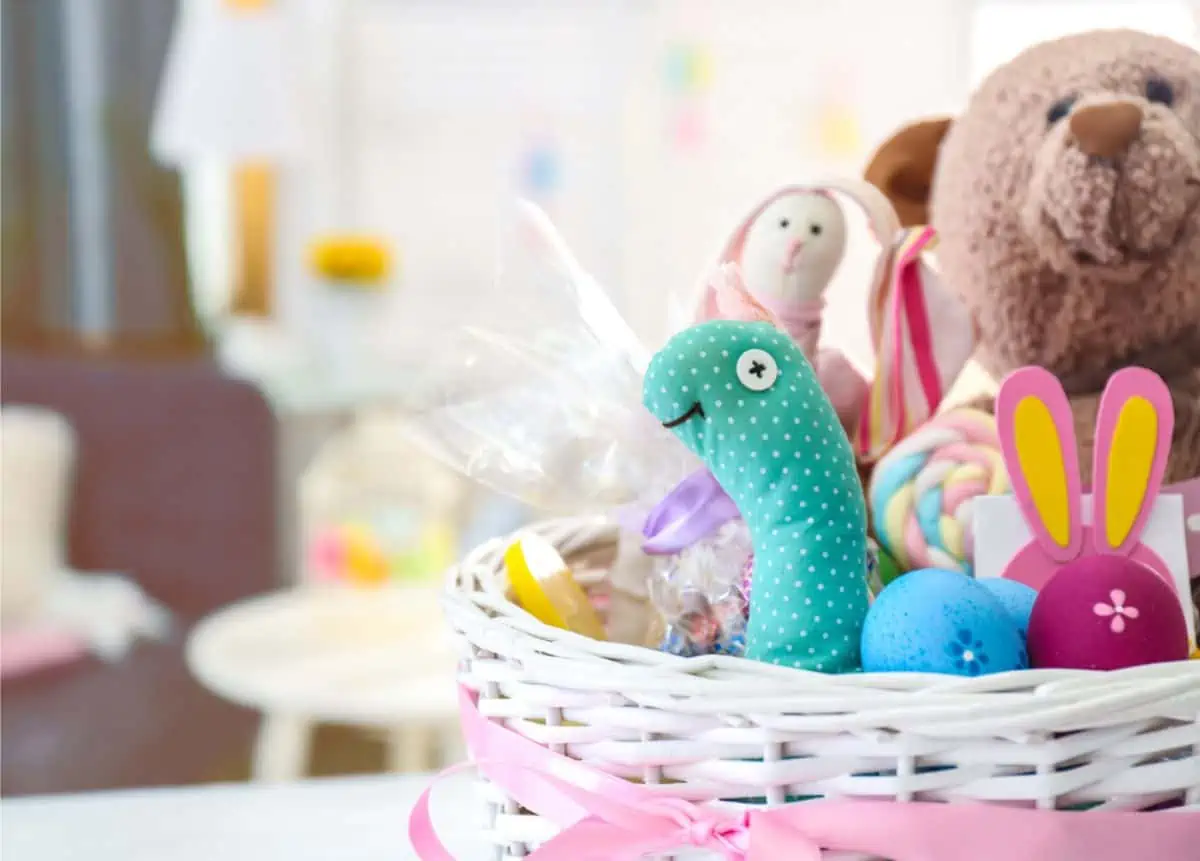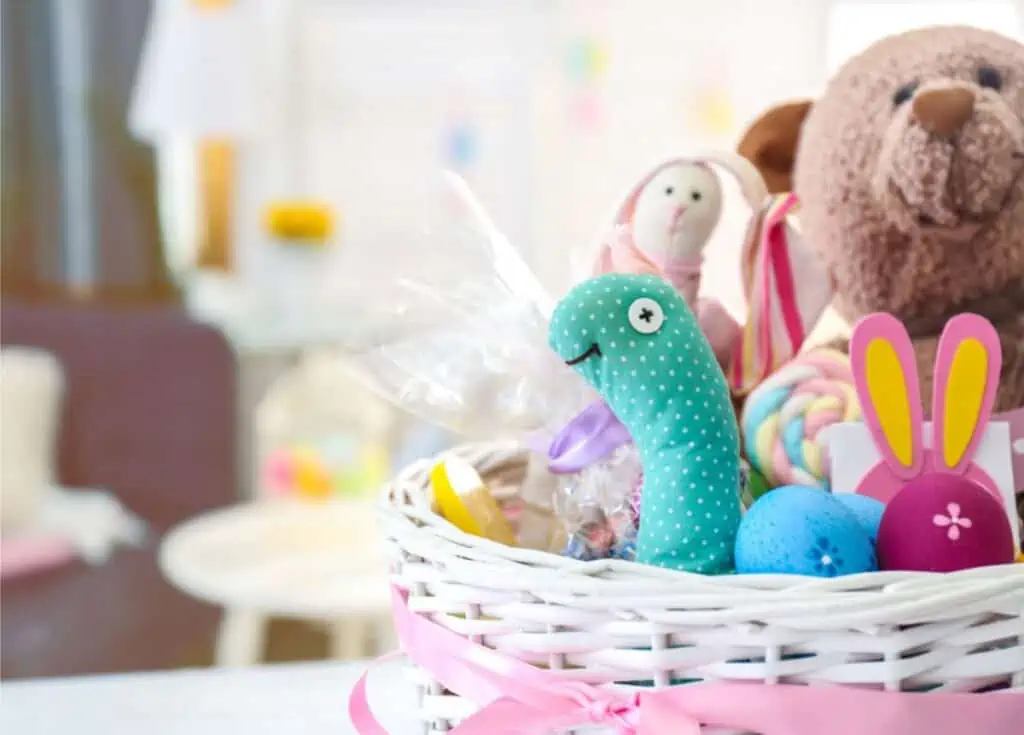 Easter Basket Stuffers
Bubbles, sidewalk chart, jump ropes, balls, balloons and playdough were almost always found in my kiddos baskets.
Then I would add some candy and dyed Easter eggs.
Mostly I liked to use the Easter basket as a time to give my kids the things they'd like to play with outside.
After being trapped indoors most of the winter, I was happy to be able to send them outside to enjoy their Easter basket gifts.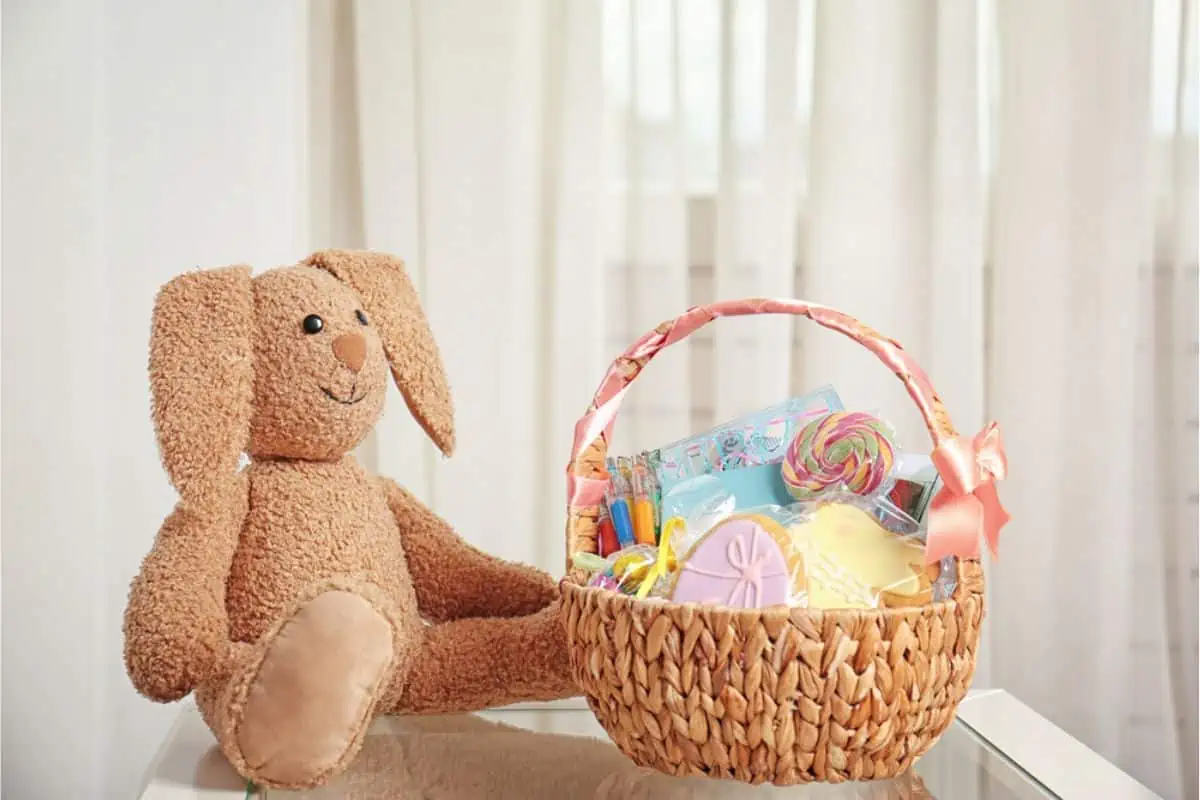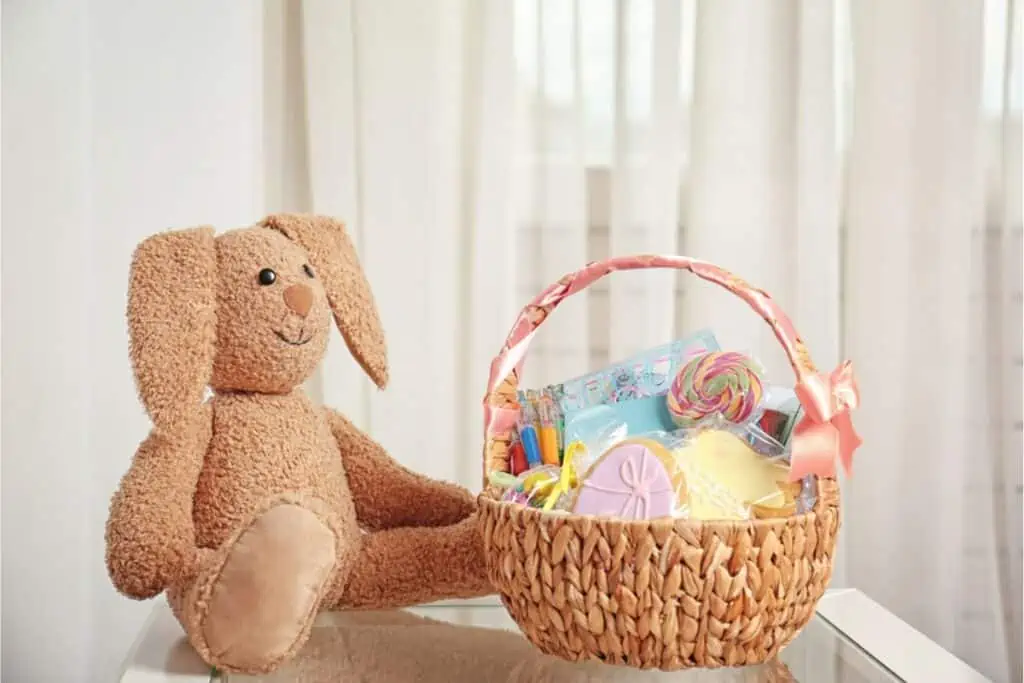 Easter Basket Stuffer Ideas
I always liked to include some small gifts in my kids Easter Baskets.
I loved knowing they were getting things that were actually useful and not just a bunch of candy, although I do include some candy too.
Here are some Easter basket stuffers that you can give to your friends and family this year: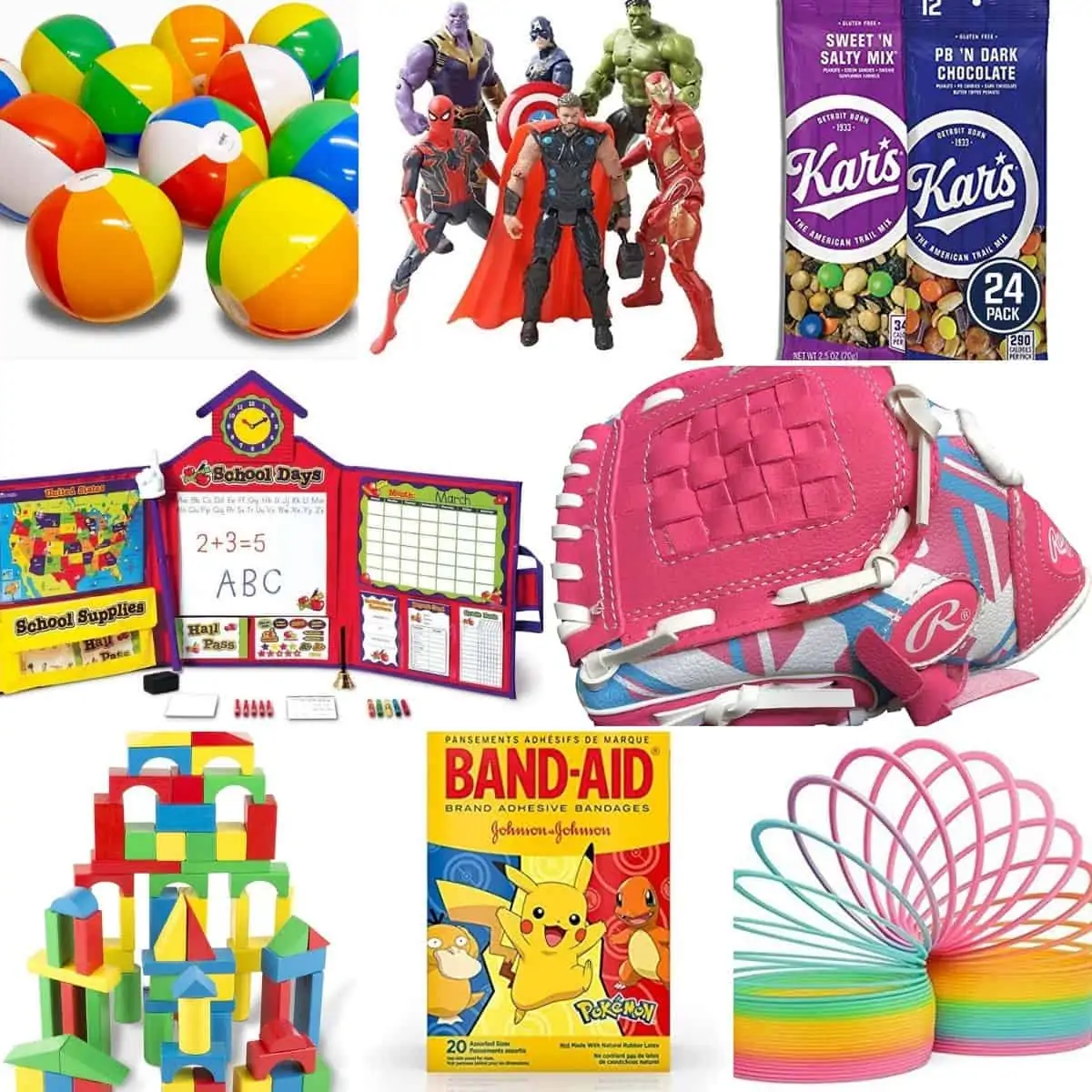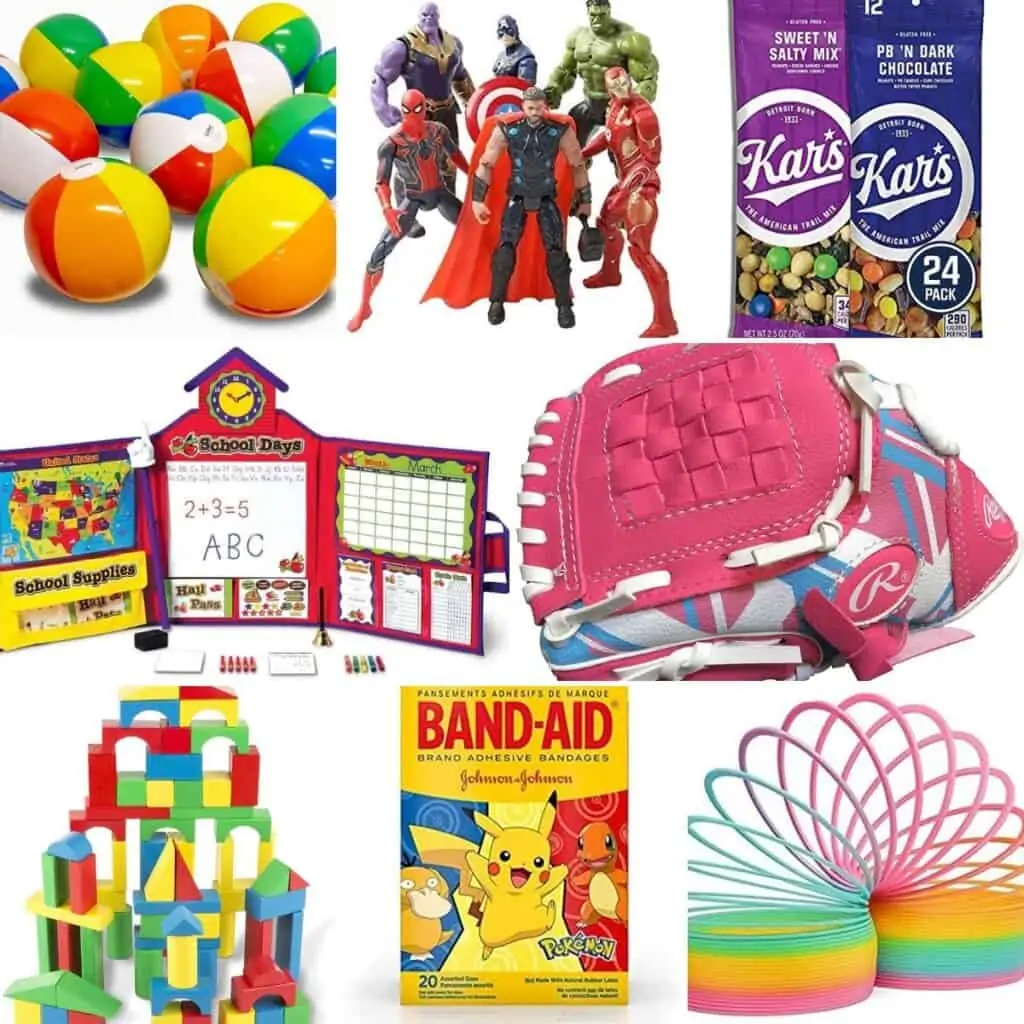 Games, Toys and Puzzles
Games like trivia or card games offer hours of entertainment for everyone in the family.
You can also add puzzles to the mix as well – working on a jigsaw puzzle together is a great way to spend time on holidays like Easter.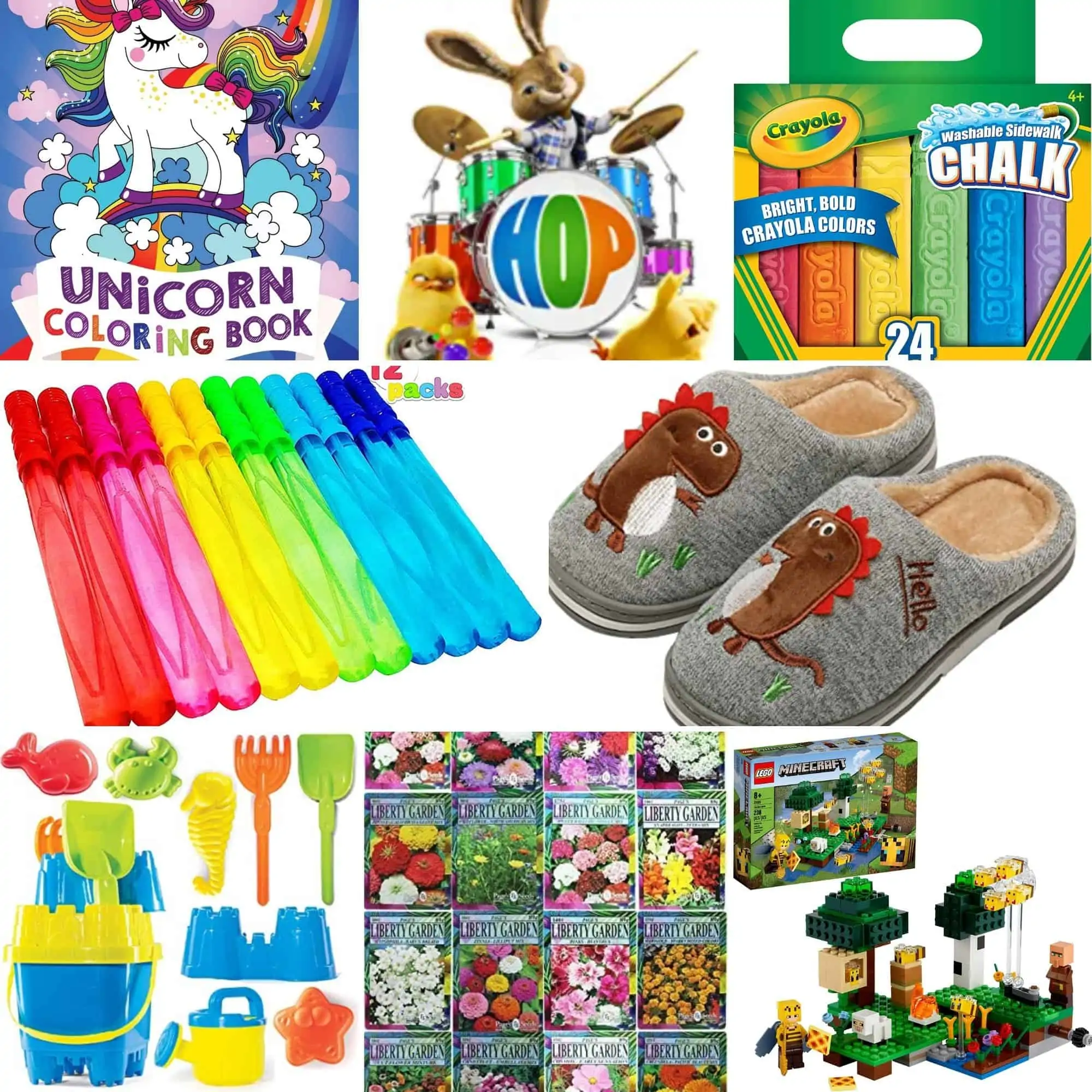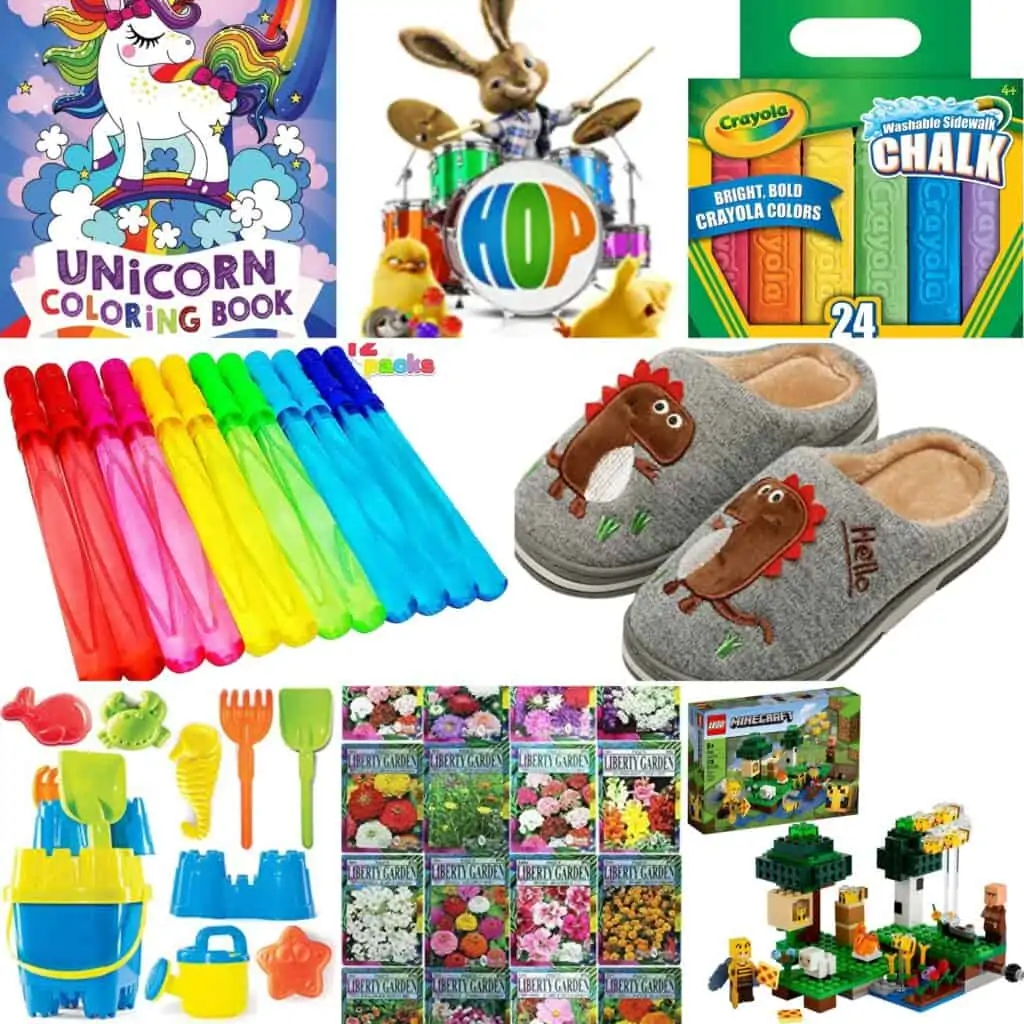 Books & Media
Get creative with children's books whose characters represent one of the most important aspects of Easter – the celebration of Jesus' resurrection.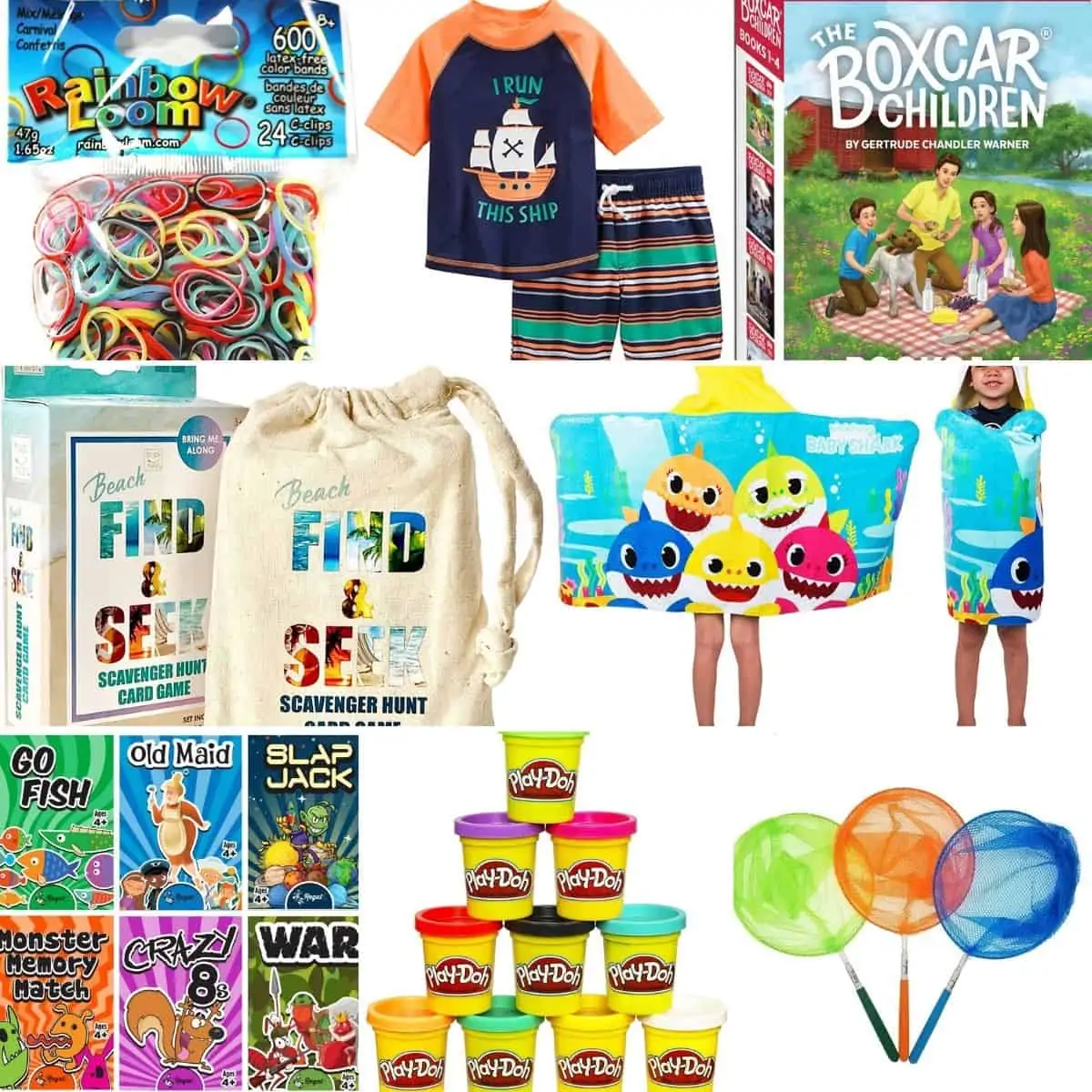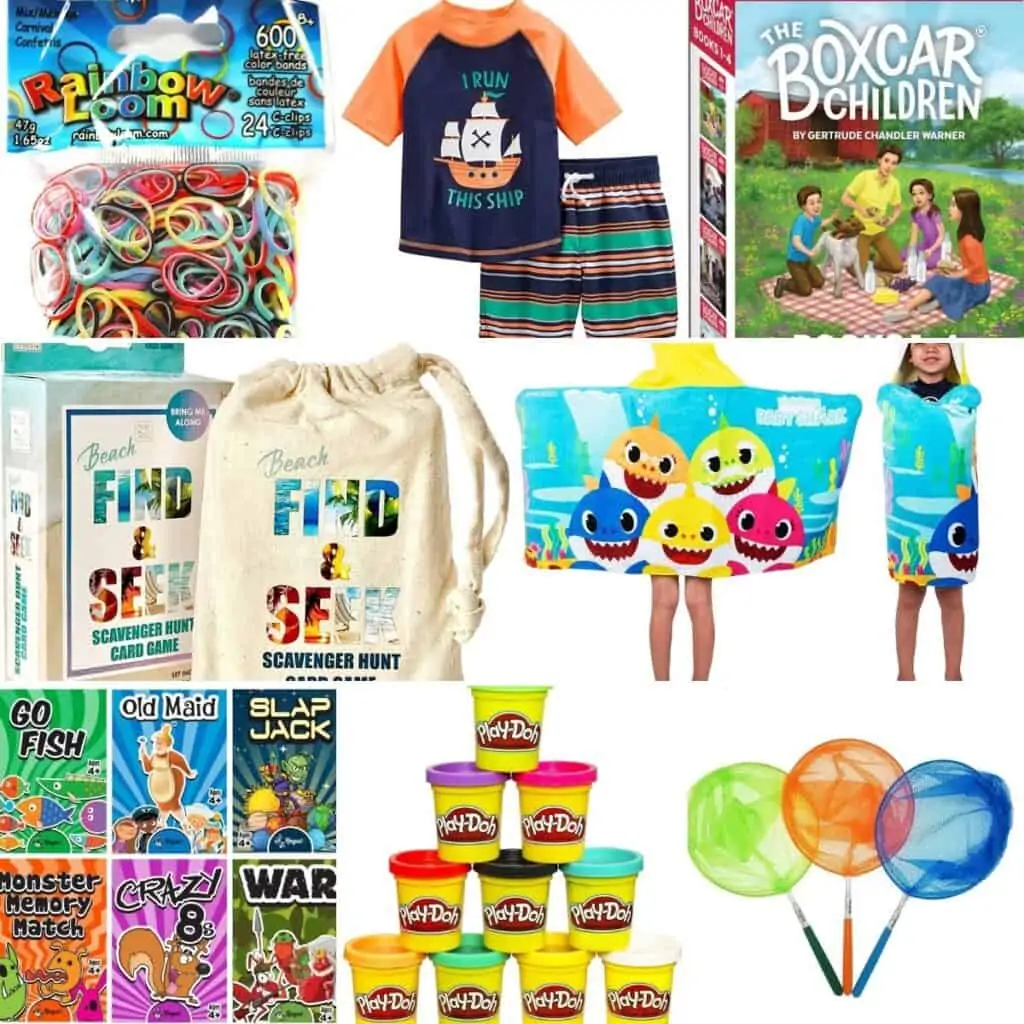 Gifts For Kids
Brighten up your child's day by adding fun items such as stuffed animals, earbuds, gift cards, flashlights & more!
A few movie tickets for a family outing will go over super too!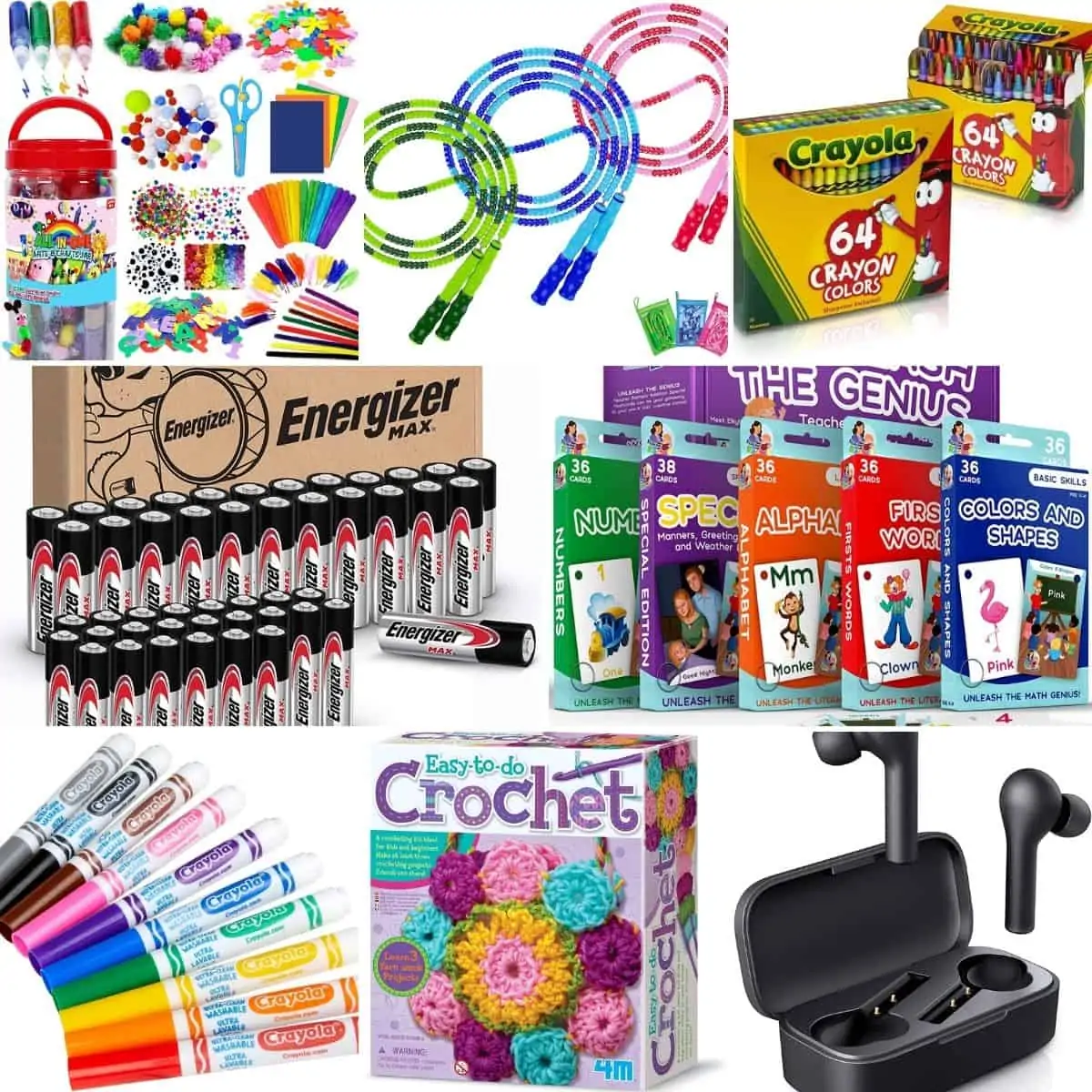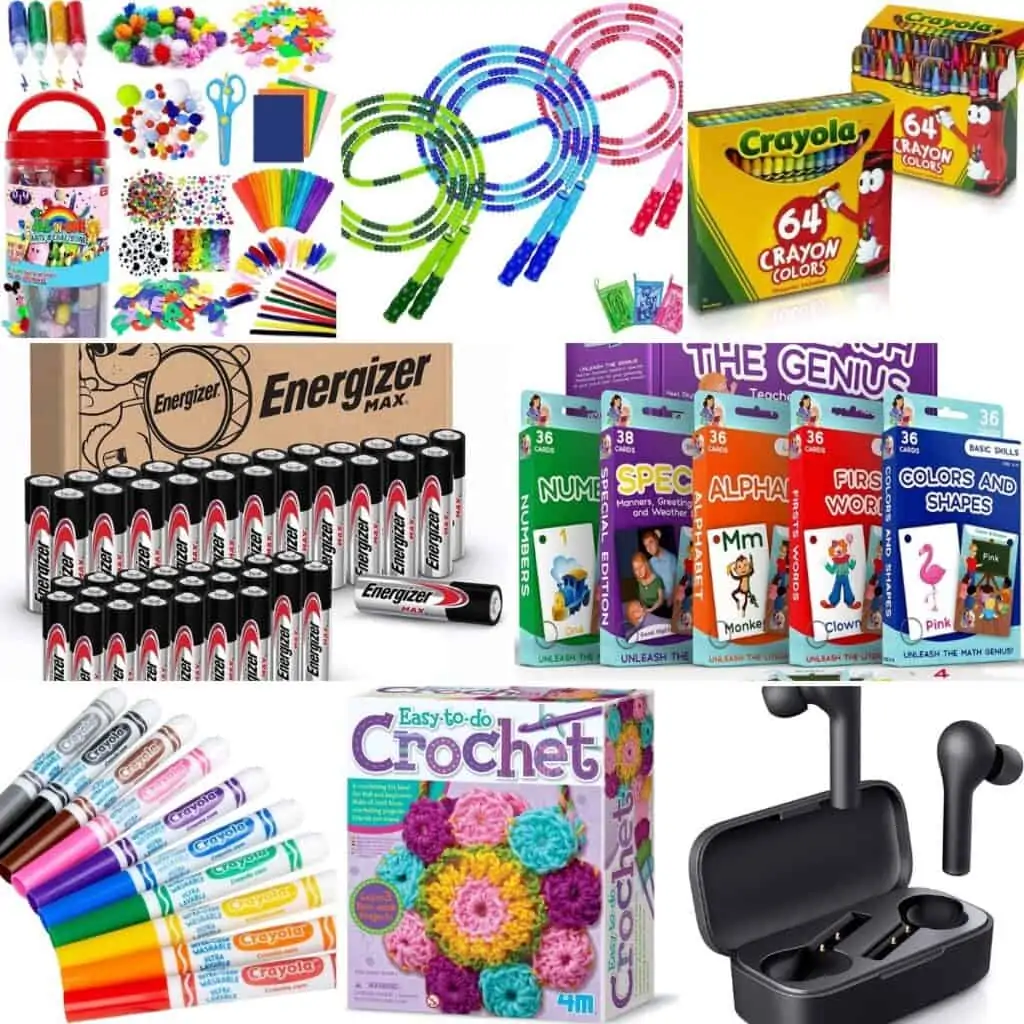 Stationary & Office Supplies
Who says stationery isn't fun?
Colorful paper clips, felt tip pens and glitter markers are fun for kids of all ages!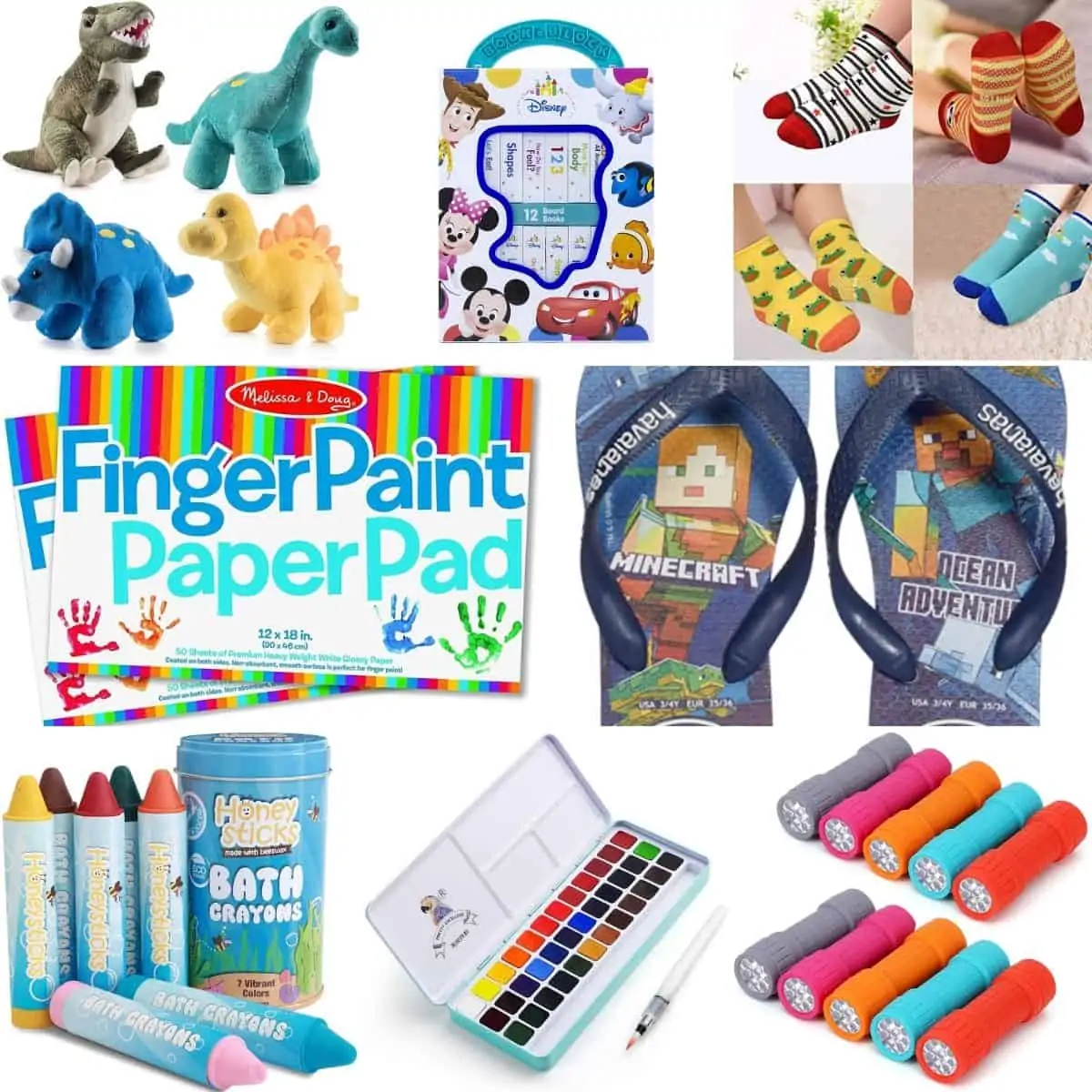 Personal Care & Bath Products
Deliciously scented soaps make bath time extra special while creating beautiful memories during the holiday season.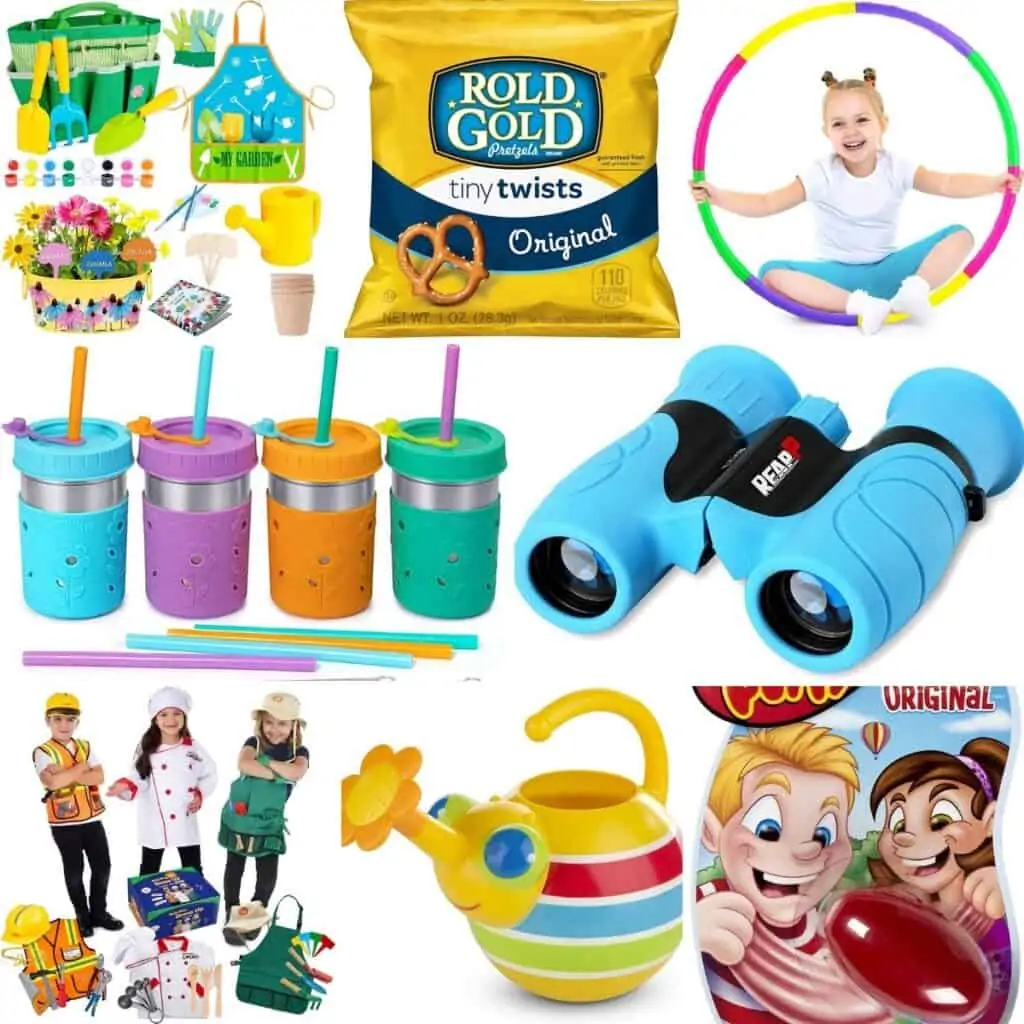 Outdoor Fun
With so many outdoor recreational activities, you don't have to rely on television and video games to keep your kiddos entertained.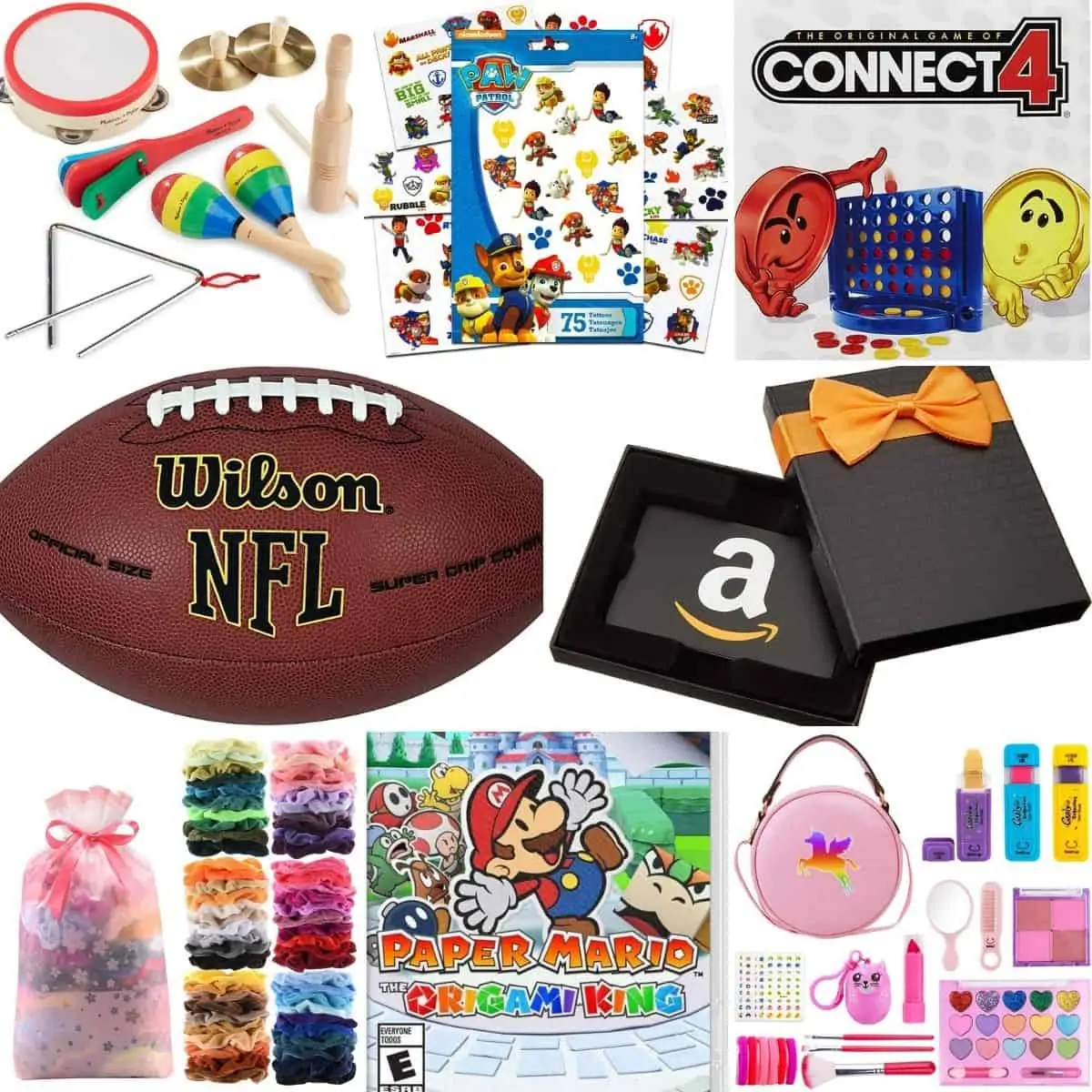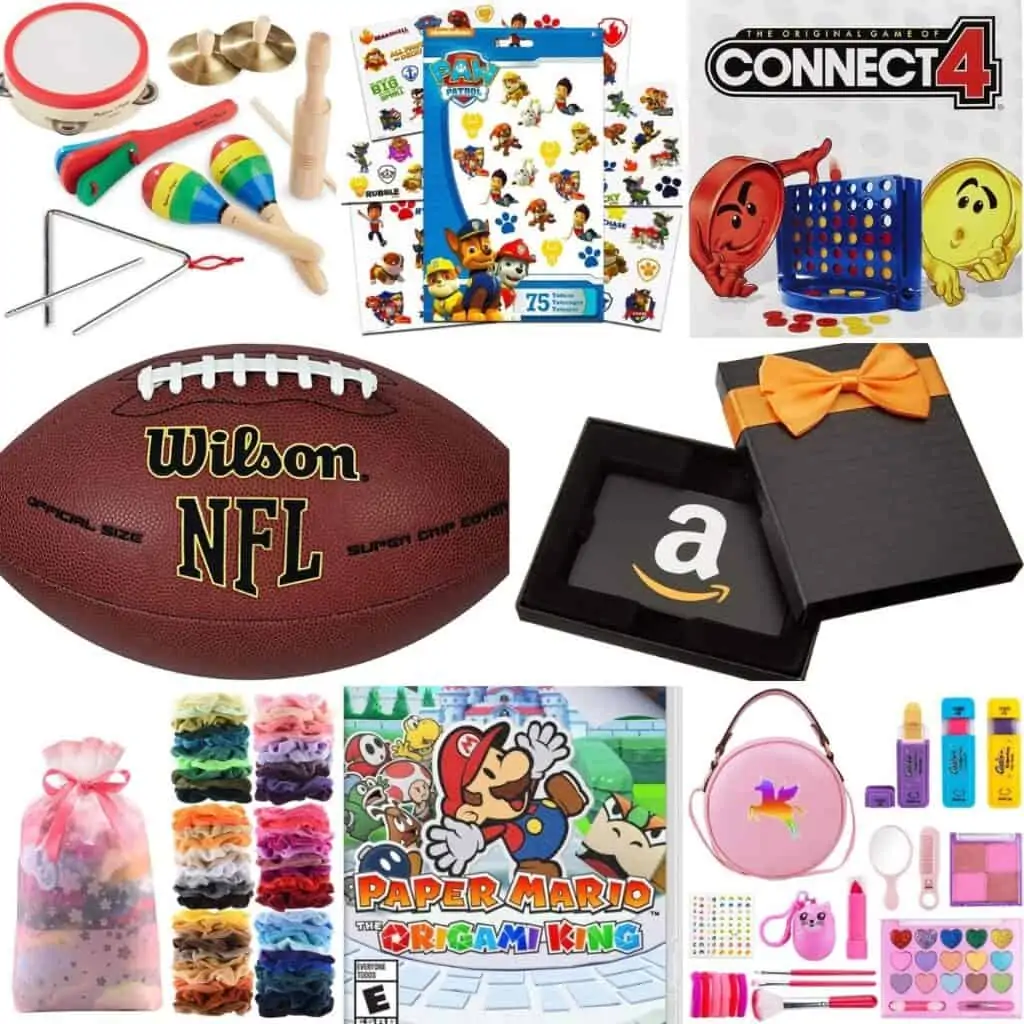 Sports
One of the best ways to foster an active lifestyle in youth is through participation in sports.
It doesn't matter if they're competing on a team or simply getting physical exercise, playing sports has many health benefits for children and is so much fun too!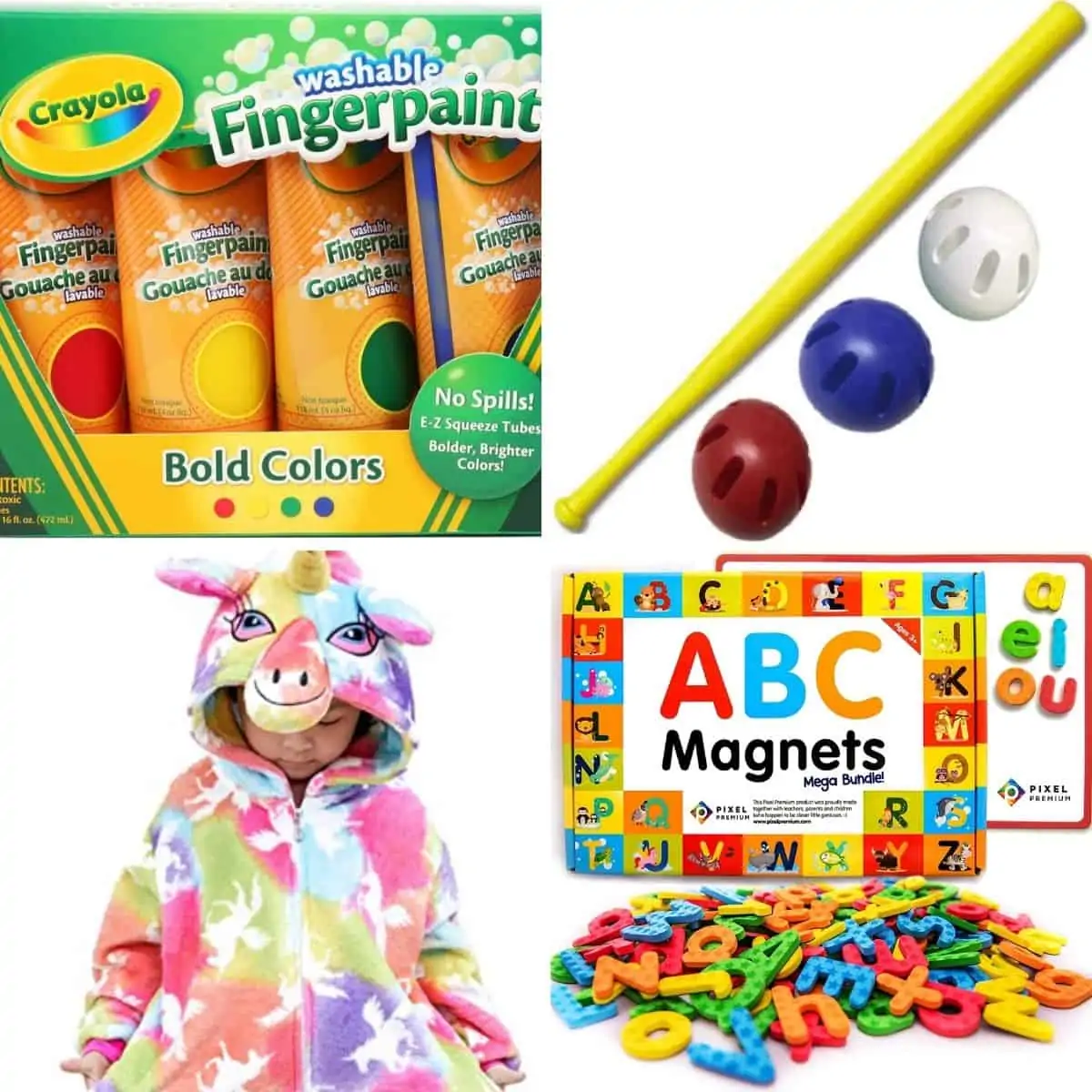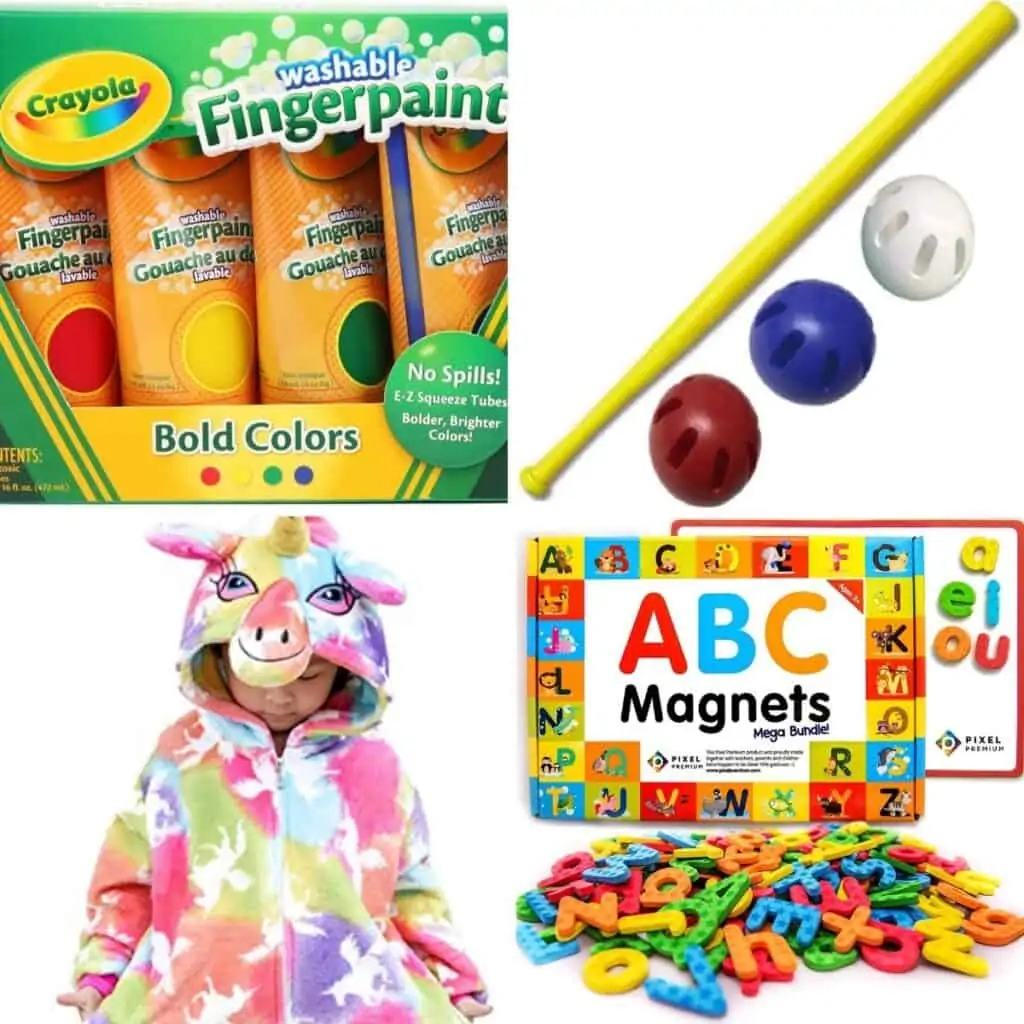 Arts & Crafts
Giving children creative toys such as art supplies or crafting materials gives them immense opportunity to learn new by creating something unique and special with their own hands.
Here are some great arts & crafts gifts you can purchase for your kids that will provide hours of fun and learning.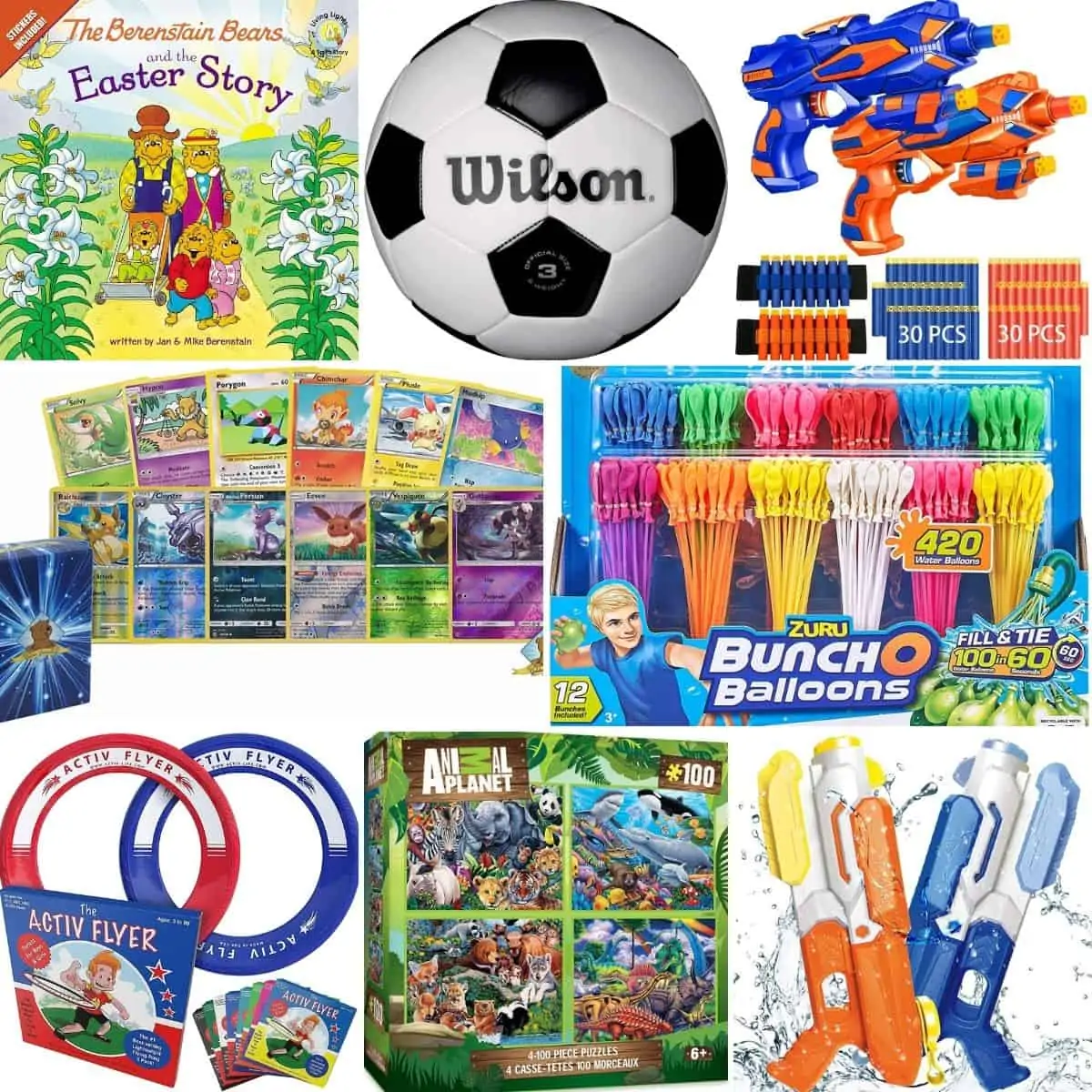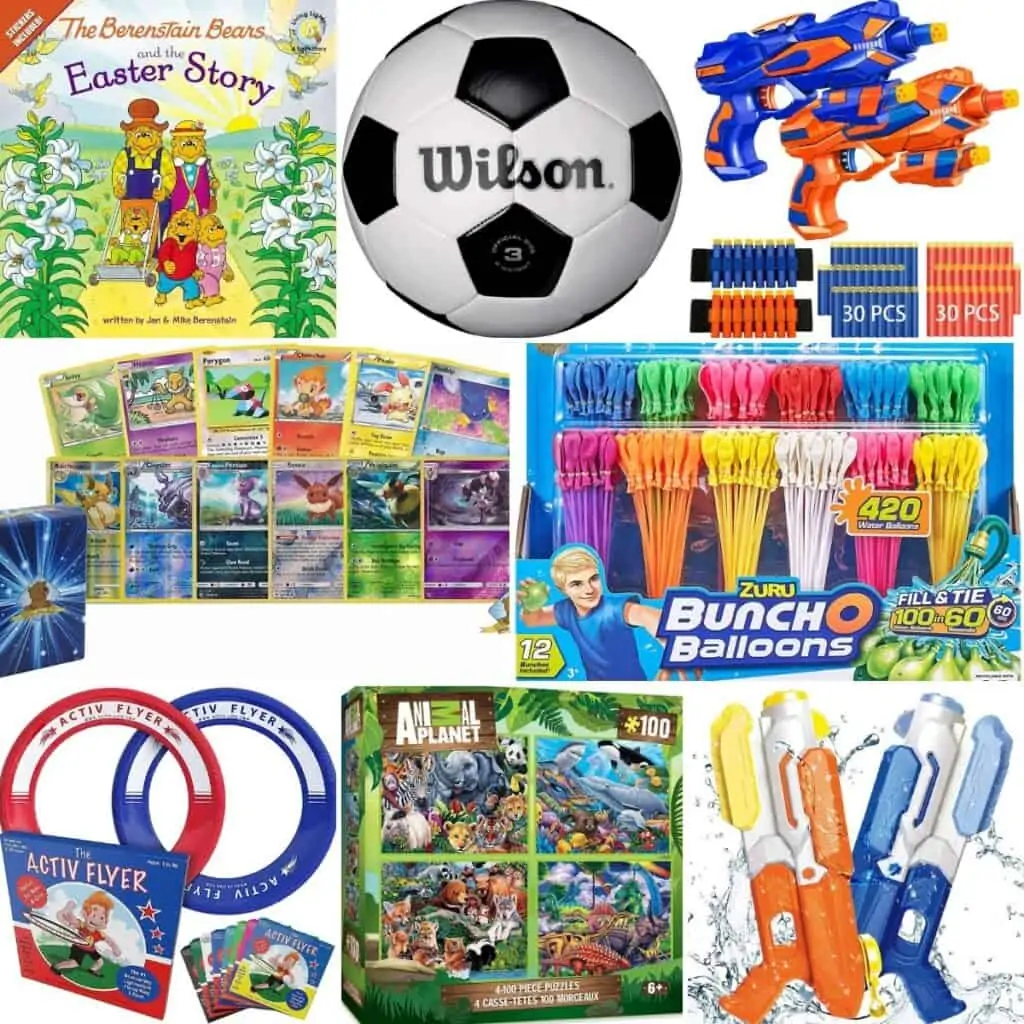 Water Fun
Splashing around in the pool or playing with water toys is one of the most popular pastimes among children.
It's also a great way to keep them entertained while they soak up some sun and get their daily dose of Vitamin D.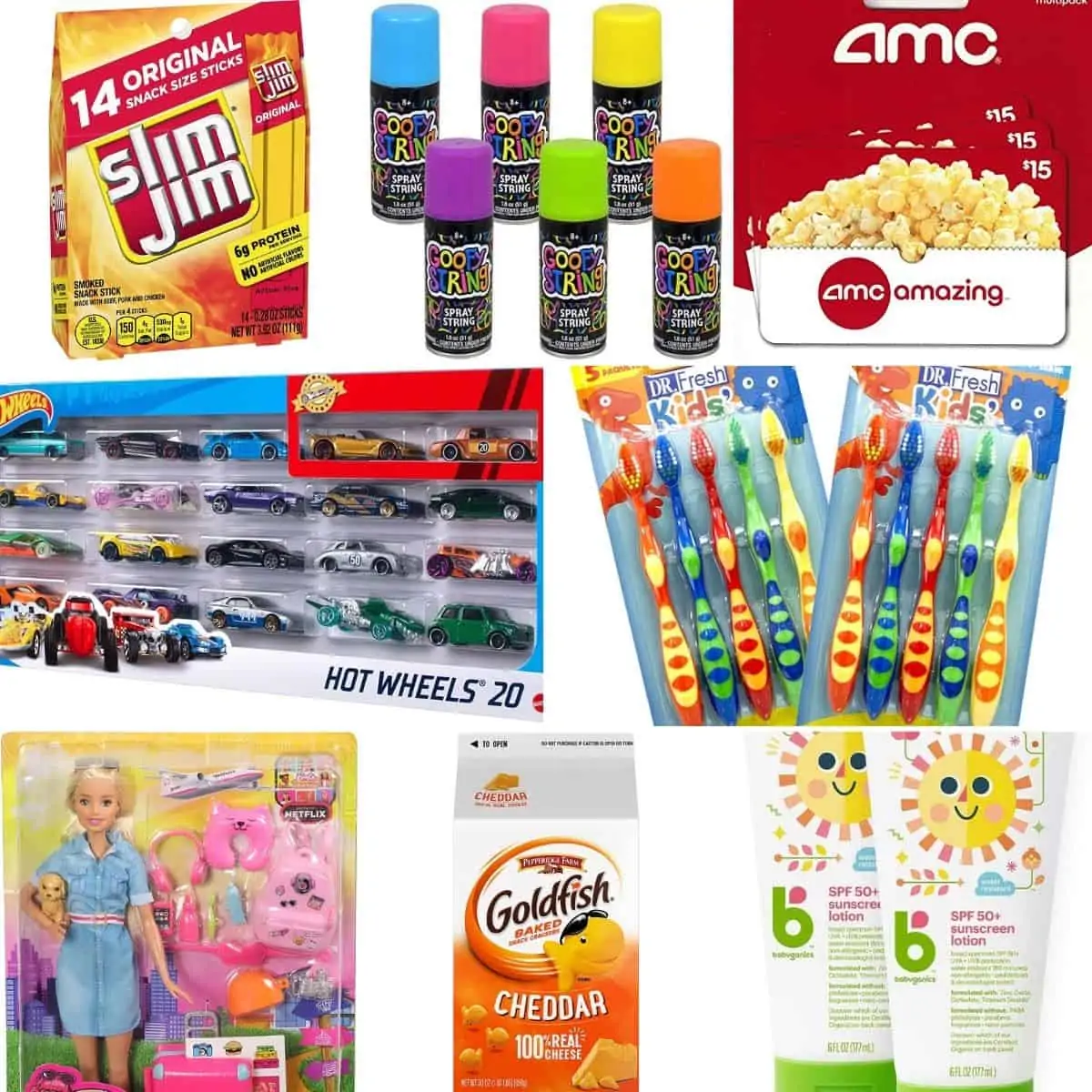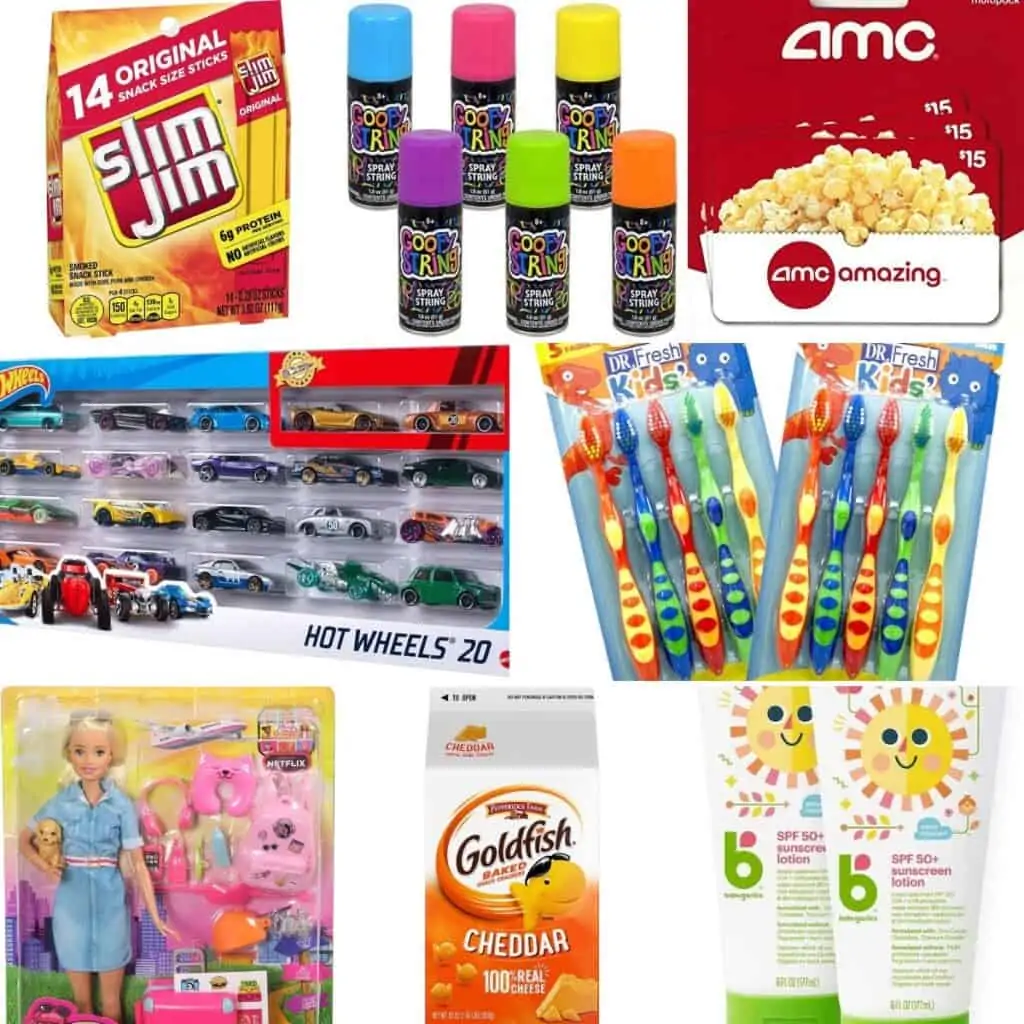 Snacks
Finding the perfect kid-friendly snack gift doesn't have to be difficult.
With a little thought and creativity, you can give something unique and delicious that will stay memorable in the minds of the kids receiving it!
Here are some ideas on what to choose when deciding on kids snacks.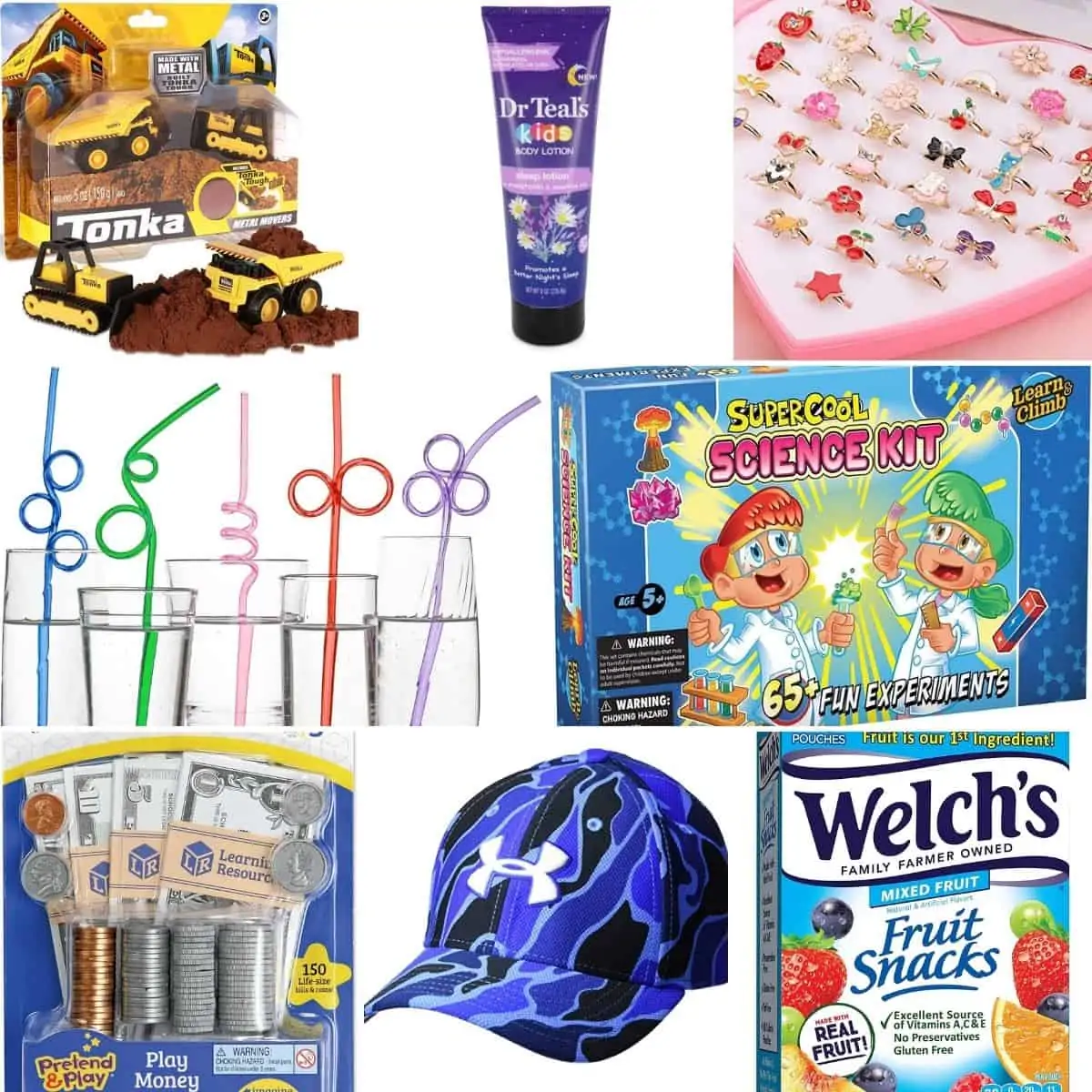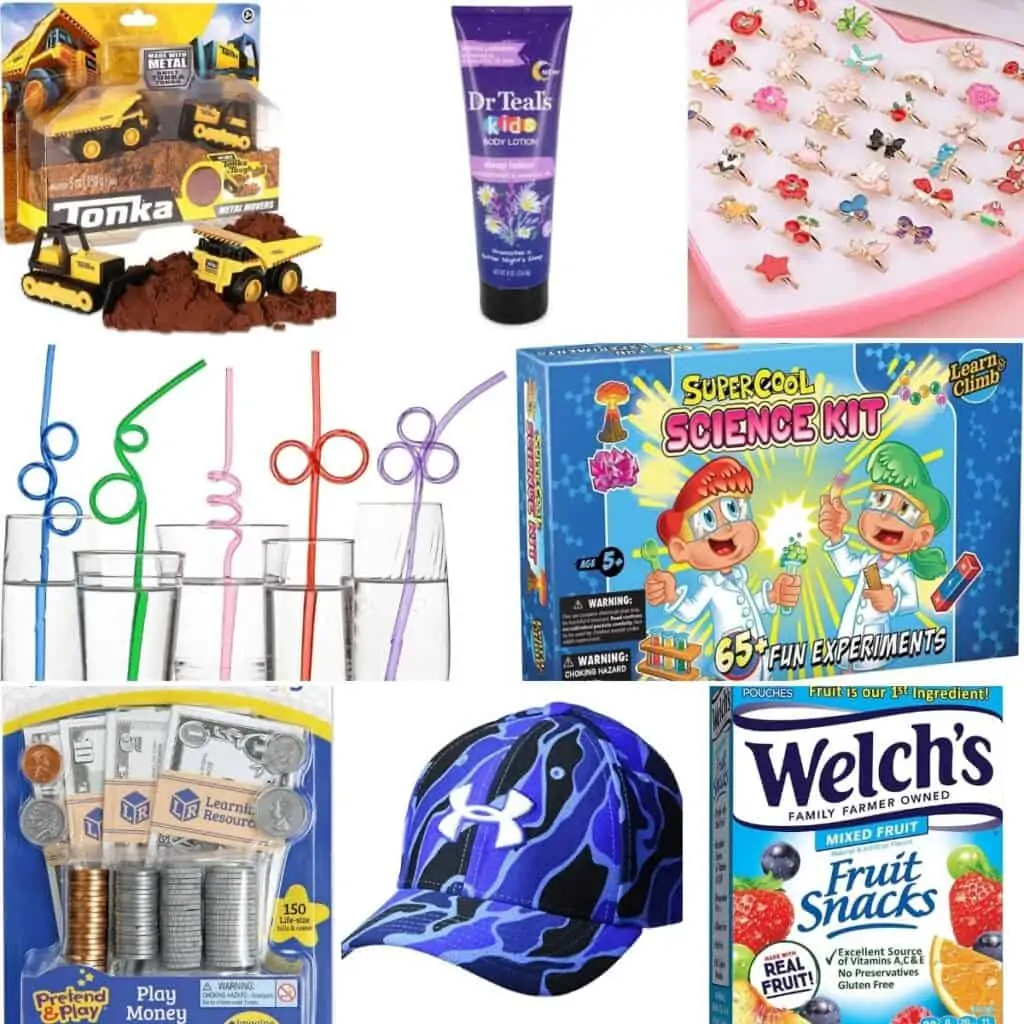 Educational Gifts
Whether they're under 6 years old or an inquisitive tween, here are some ideas for educational gifts that kids will look forward to receiving.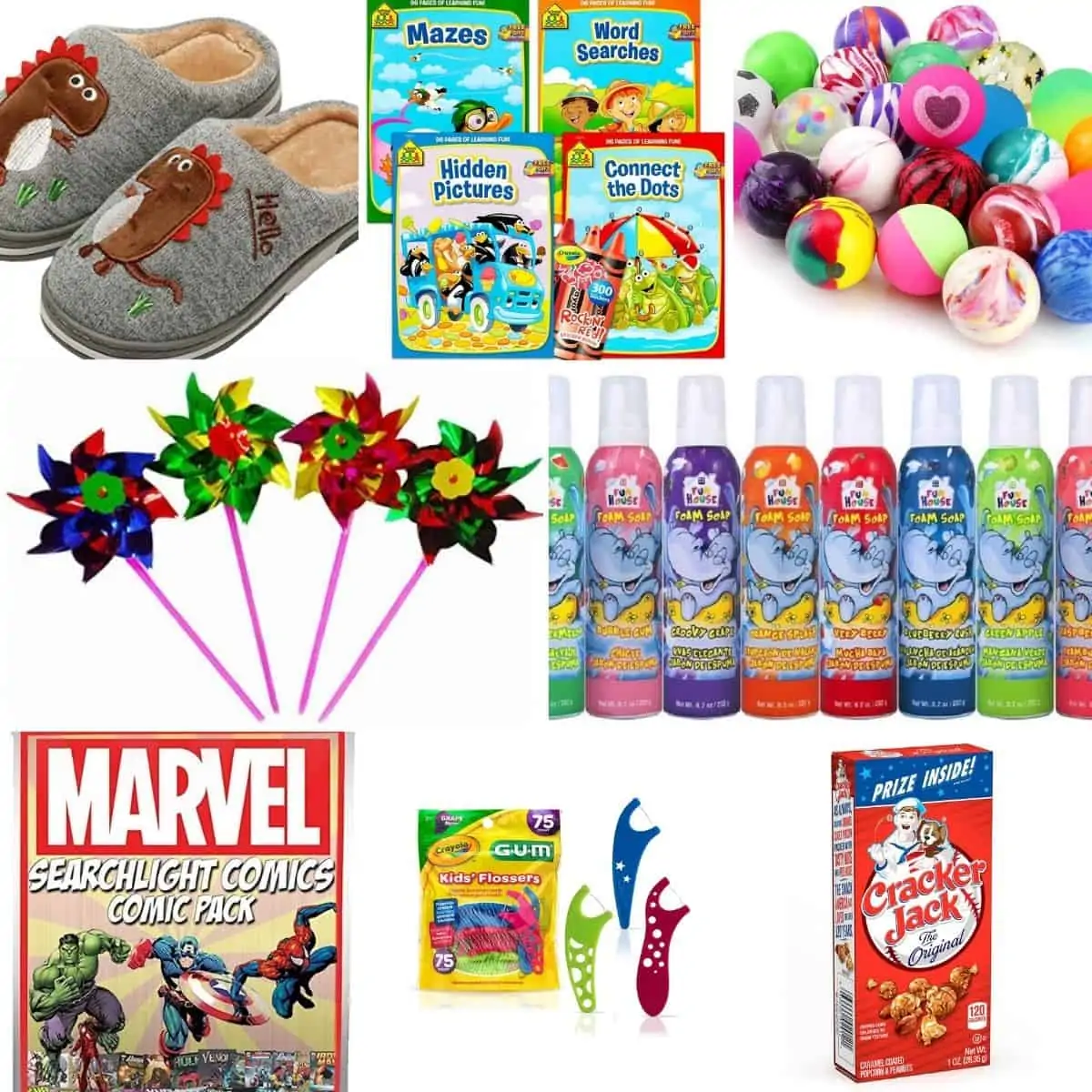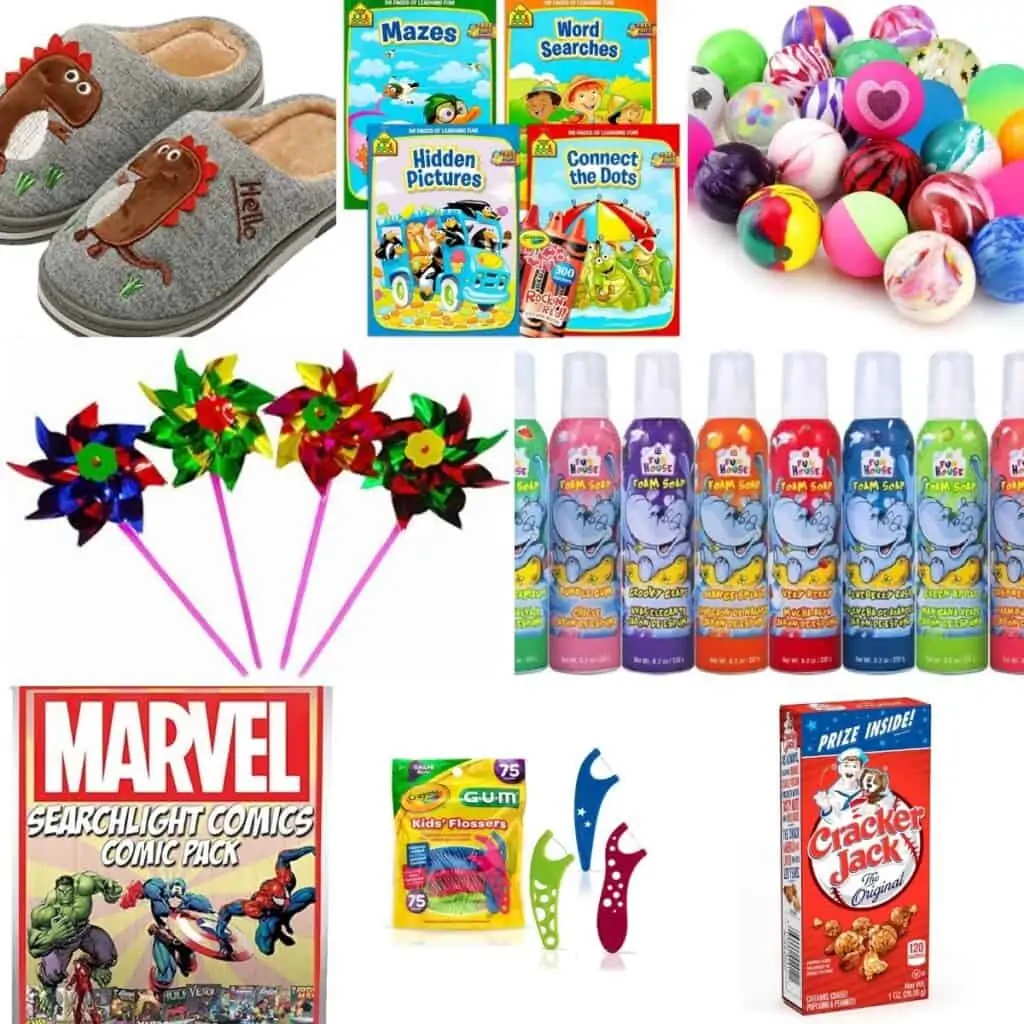 Accessories
You'll find some great ideas on accessories gifts that little ones and big kids alike would love!
No matter which gifts you choose to include in their basket from the Easter Bunny, they'll be sure to appreciate it all when they open them up!
Happy Easter shopping!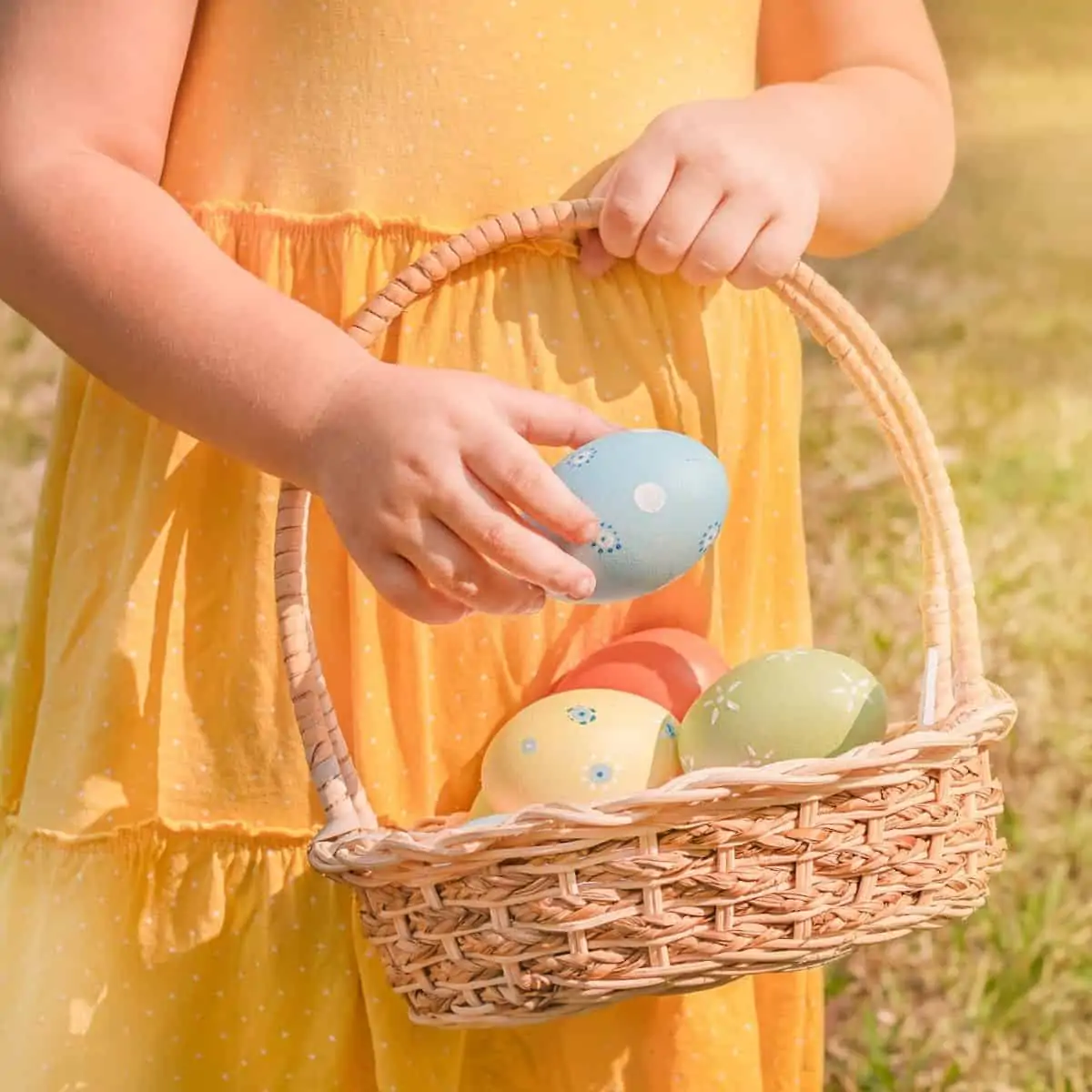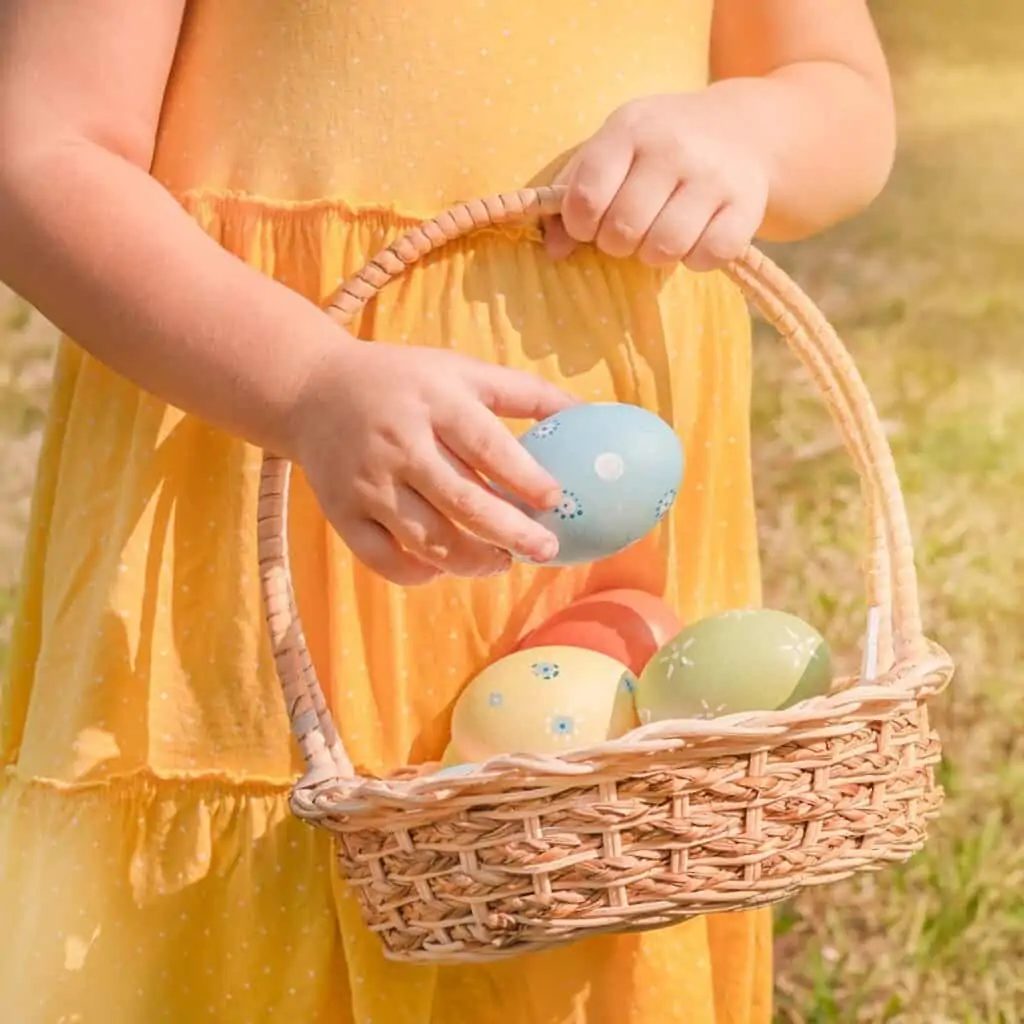 Easter is just around the corner and I know many of us are thinking about everything we love to do during the Easter holiday.
It's such a special holiday for me and my whole family.
We have so many fun traditions like making Resurrection Rolls, doing this Resurrection eggs activity, Easter Egg Hunt and making Easter baskets.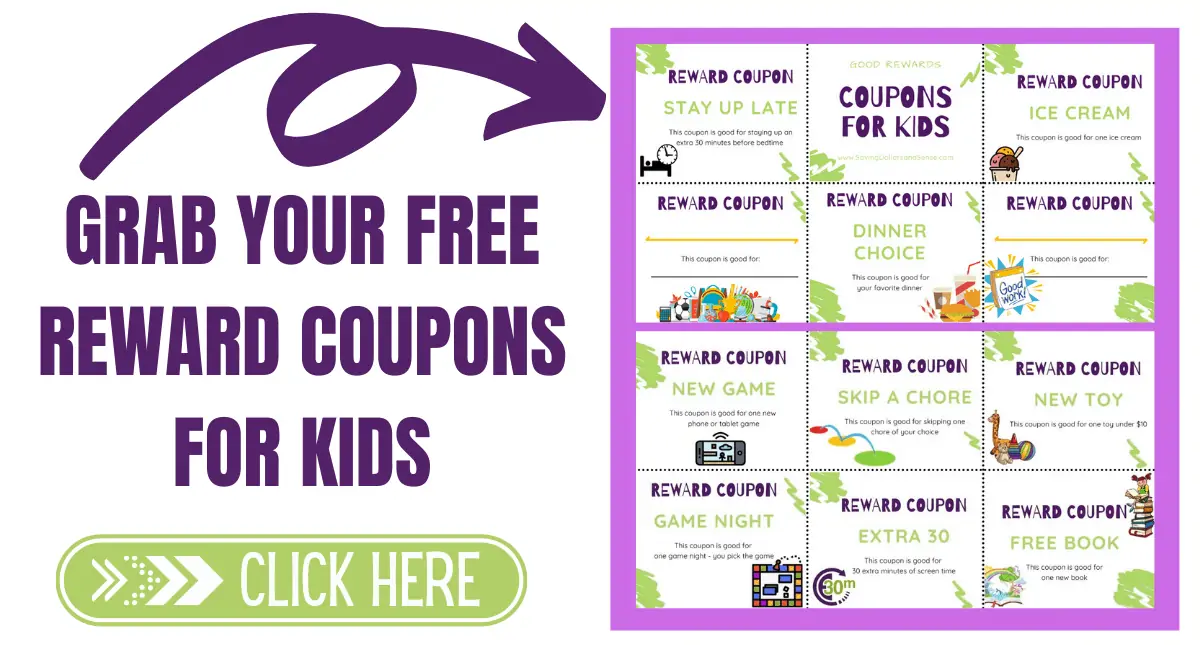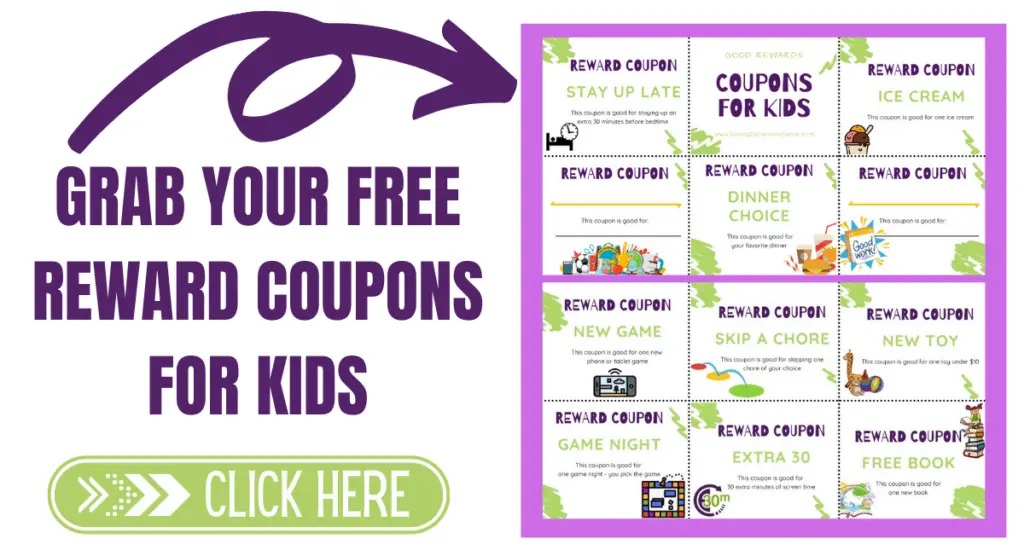 These printable Rewards coupons for kids would make a great addition to any Easter Basket this year.
What kinds of things have you put in Easter Baskets, besides candy?
More Easter Stuff
If you liked this Easter article, check out these ones too: