Check out these super cute Easter Bunny Cookies!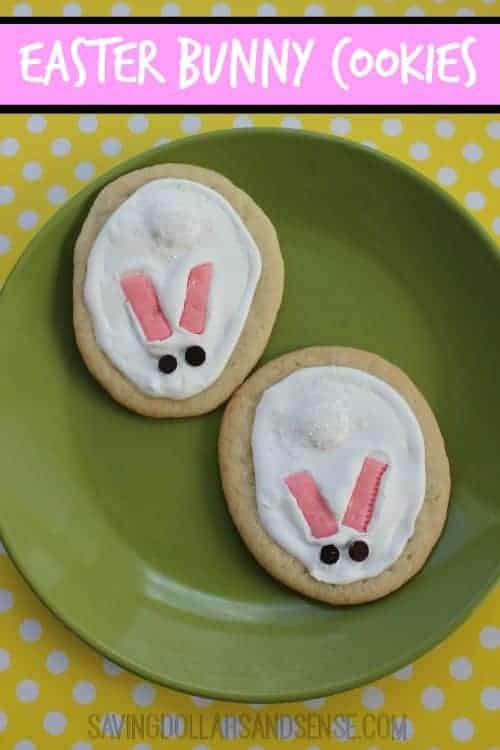 With just a few ingredients, you can make these cookies that any little one will love to get their hands on.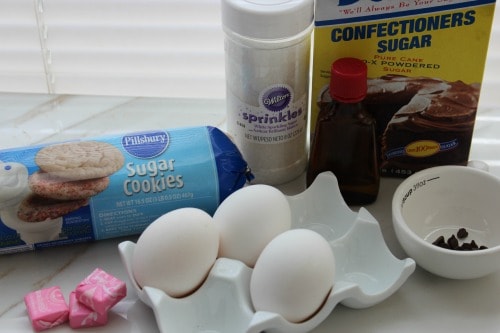 INGREDIENTS
1 roll Sugar Cookie Dough
3 Egg Whites
1 tsp Vanilla
4 cup Powdered Sugar
Pink Starburst Candies
Mini Chocolate chips
White Sparkling Sugar
DIRECTIONS
Preheat oven to 350 degrees.
Line Baking sheet with parchment paper.
Roll out dough to about 1/8″ thick and cut out egg shaped cookies.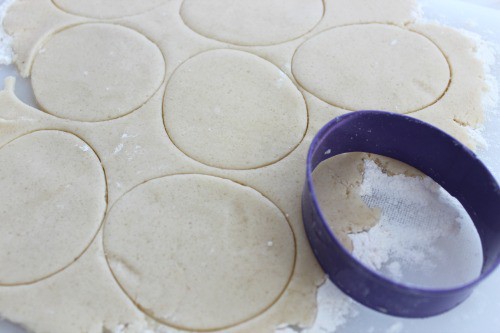 Bake 10-12 minutes or until edges just begin to brown.
Place on rack to cool.
Combine the egg whites and vanilla and beat until bubbly.
Add powdered sugar gradually and mix until all sugar is incorporated.
Beat on high until mixture forms stiff, glossy peaks.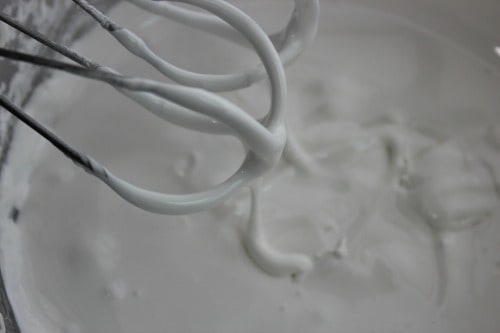 Transfer icing to pastry bag.
Knead and flatten each Starburst out into a rectangle.
Cut each into 4 equal width strips.
Cut each strip in half to make the pink inner ears.
Pipe a white oval near the outer edge of each cookie.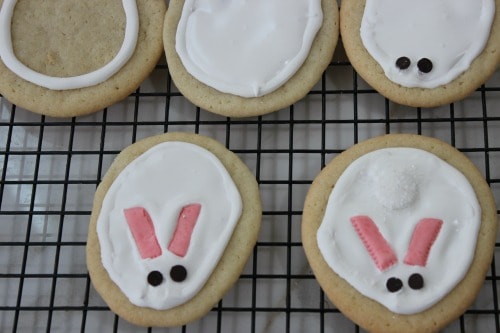 Fill in the circle with icing and allow the icing to flow and settle to fill completely.
Place 2 mini chocolate chips pointy side down near bottom edge of oval.
Place the 2 inner ears above the eyes.
Allow cookie to set for at least 5 minutes before piping a bunny tail at opposite end of cookie.
You can optionally sprinkle bunny tail with sparkling sugar to make it stand out more.
Allow to set for several hours before serving.
Check out this fun Resurrection Eggs Easter Story activity for kids too!