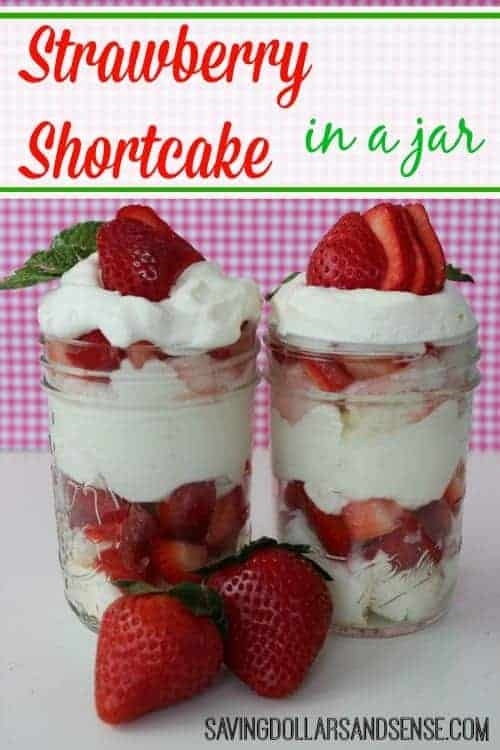 If there is one thing that reminds me of summer it has to be strawberries. I am always looking for fun new strawberry recipes like this Strawberry Shortcake in a Jar.
I think these would be a lot of fun for any backyard barbecue like a Memorial Day or Fourth of July party.
Plus I love that they can be prepared ahead of time and they make a great presentation when set out on the dessert table.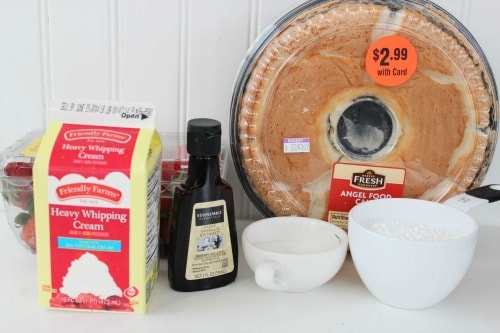 INGREDIENTS
1 lb Angel Food Cake or Pound cake
1 lb Strawberries
2 tbsp Sugar
1 cup cold Heavy Cream
1 tsp Vanilla
1 tbsp Powdered Sugar
DIRECTIONS
Reserve 4 strawberries for garnish.
Remove stems and cut up remaining strawberries and put in medium bowl.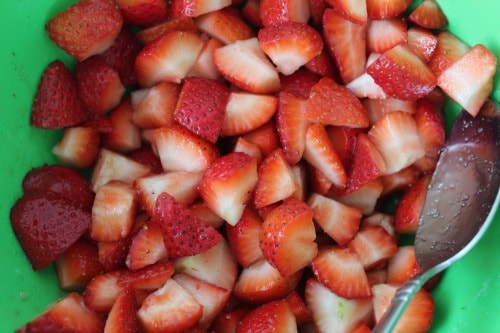 Sprinkle with sugar and allow to sit for at least 30 minutes.
Cut cake into 1″ cubes.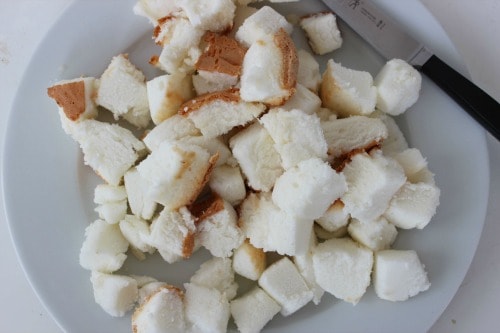 Combine heavy cream, powdered sugar and vanilla. Whip until stiff peaks form to make this Homemade Whipped Cream.
Transfer to zippered bag and place in freezer for 15 minutes.
Clip corner of bag to allow for piping.
In each jar layer cake, then strawberries, then whip cream and then repeat these layers.
Take reserved strawberries and use for garnish on each jar.
Some more favorite Strawberry recipes:
Strawberry Oatmeal Bars
Strawberry Belgium Waffles
Strawberry Ice Cream
Strawberry Shortcake Push Pops
Strawberry Lemonade Concentrate