How cute are these super adorable Easter Bunny Cookies!
This is such an easy Easter sugar cookie recipe, that kids will love to help make and help eat too.
Plus you'll be able to save time using pre-packaged sugar cookie dough.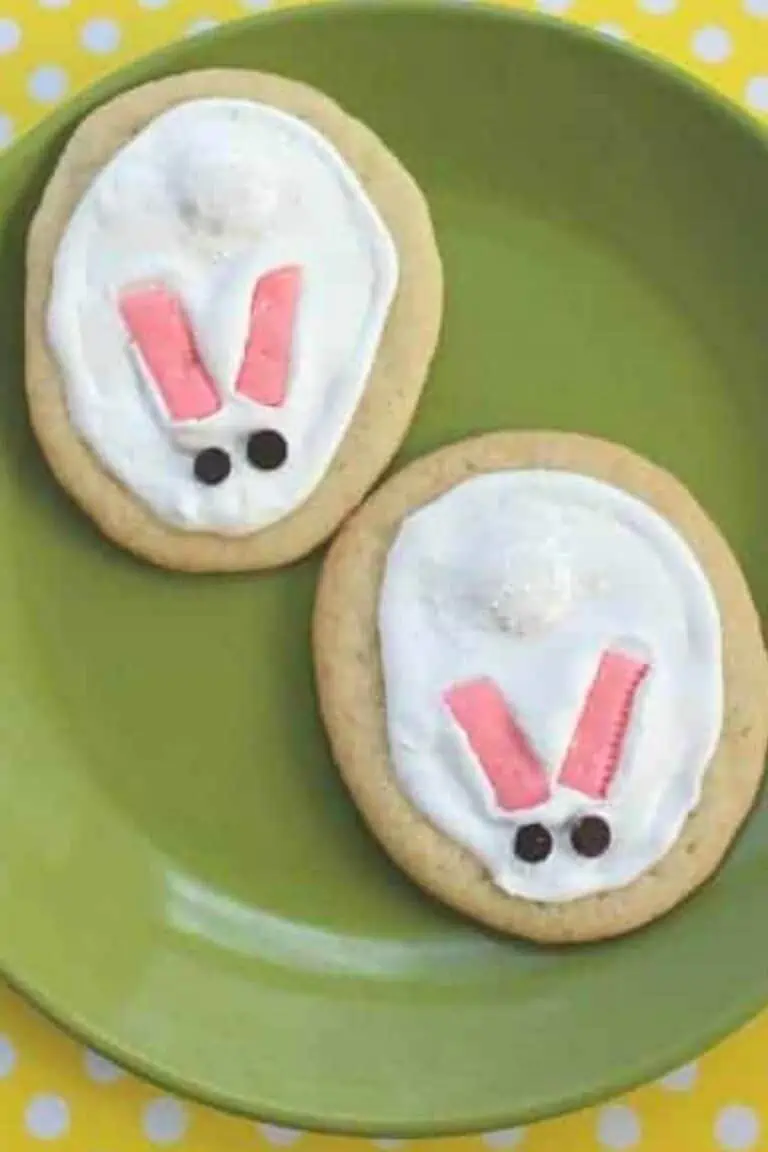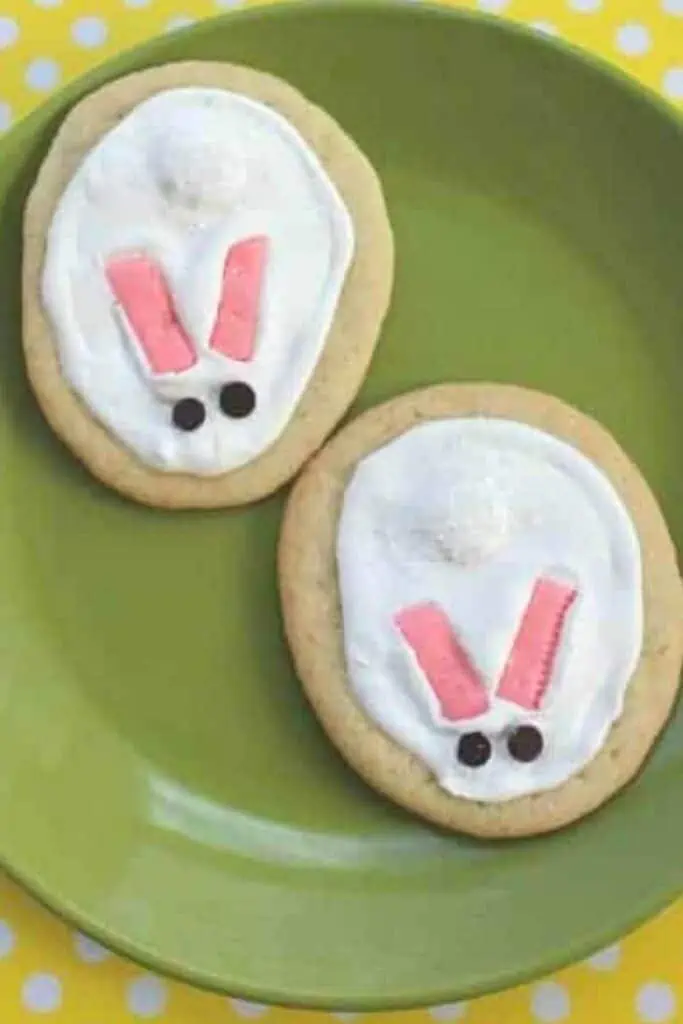 Bunny Cookies
These bunny cookies are a great cooking activity to share with your kids.
With just a few ingredients, you can make these cookies that any little one will love to get their hands on.
Once the sugar cookies are baked, the kids can help you make the bunny faces and cute bunny tails too!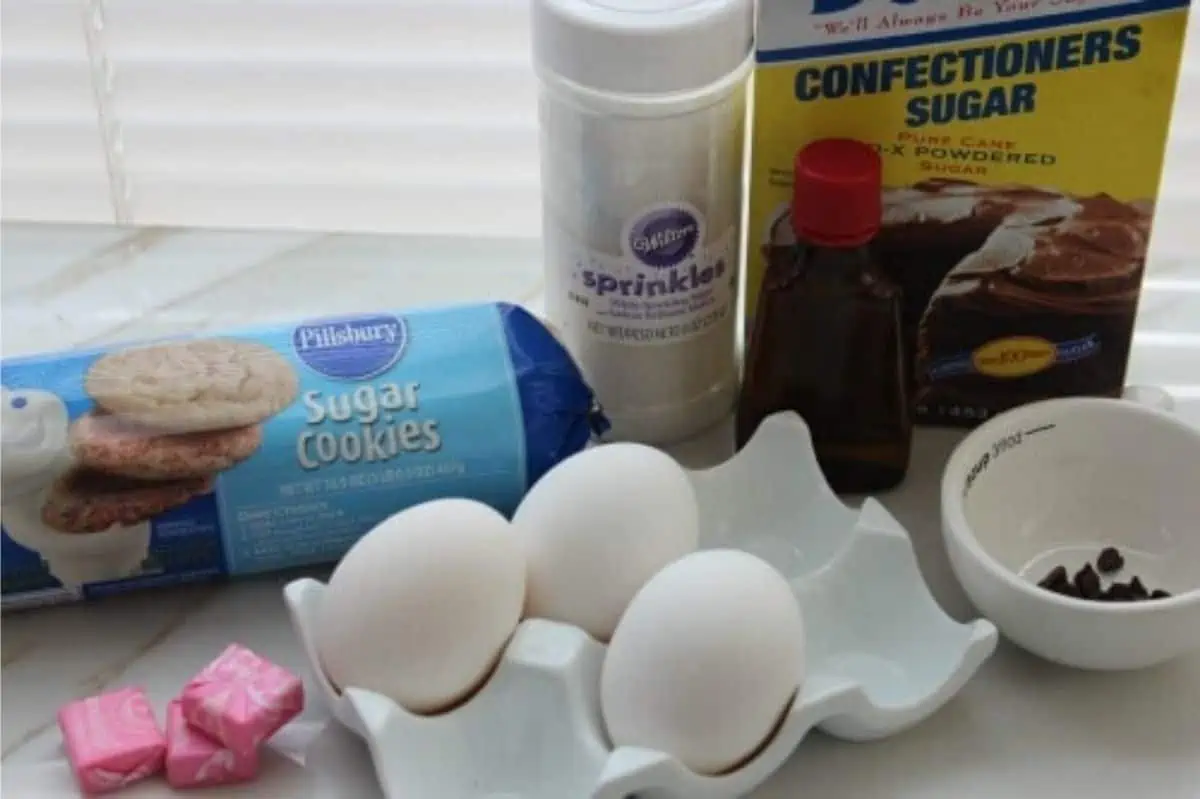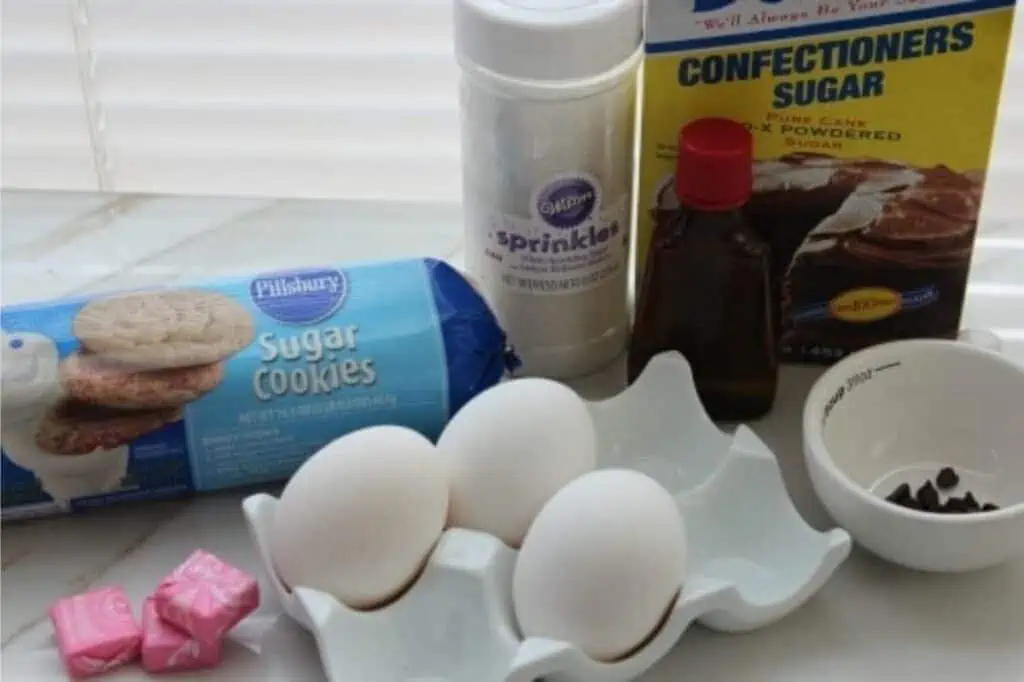 Easter Sugar Cookie Ingredients
Sugar Cookie Dough
Egg Whites
Vanilla
Powdered Sugar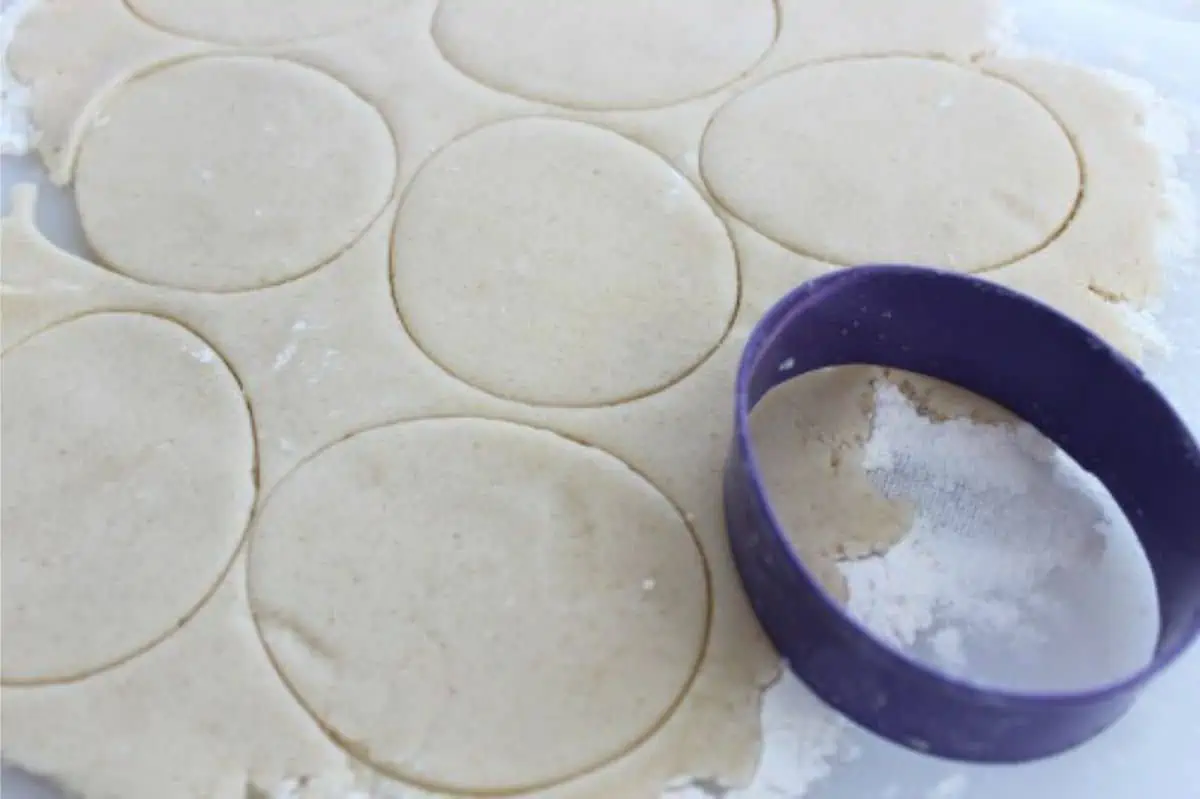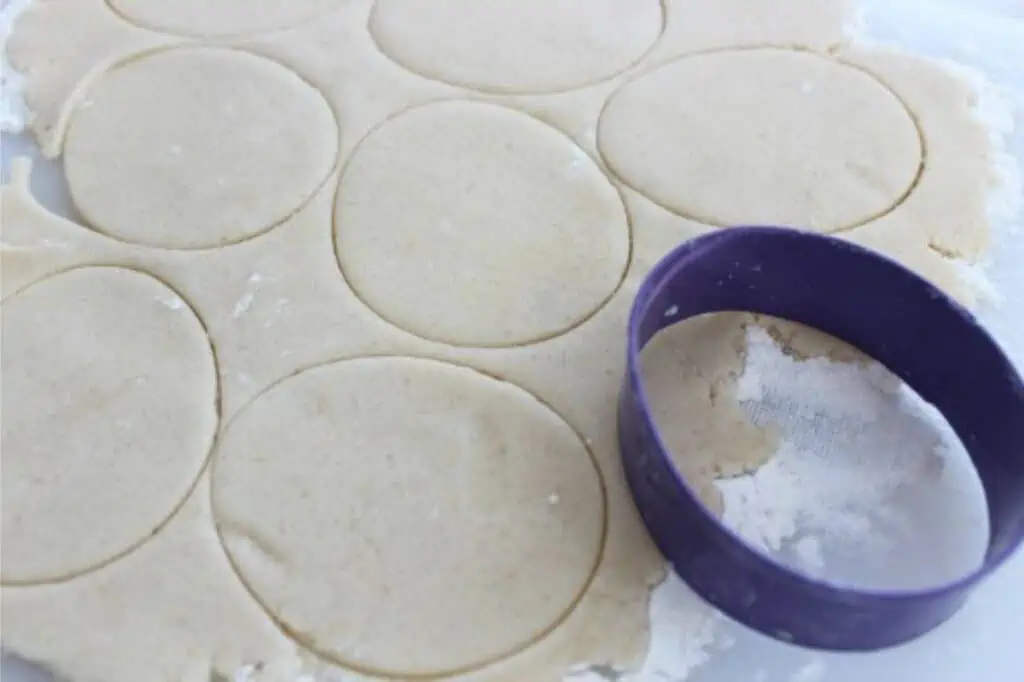 How to Make Easter Sugar Cookies
Step 1: You'll want to begin this recipe by preheating your oven to 350 degrees and lining your baking sheet with parchment paper.
Step 2: Roll out sugar cookie dough to about 1/8″ thick and cut out egg shaped cookies using a cookie cutter like this one.
Expert Tip: If you do n't have a cookie cutter, you could also use the rim of an upside down glass to cut our circle shapes.
Step 3: Bake sugar cookies for 10-12 minutes, or until edges just begin to brown. Place on rack to cool completely before decorating your cookies.
NOTE: If you do not wait until they are completely cooled before decorating, the icing will melt.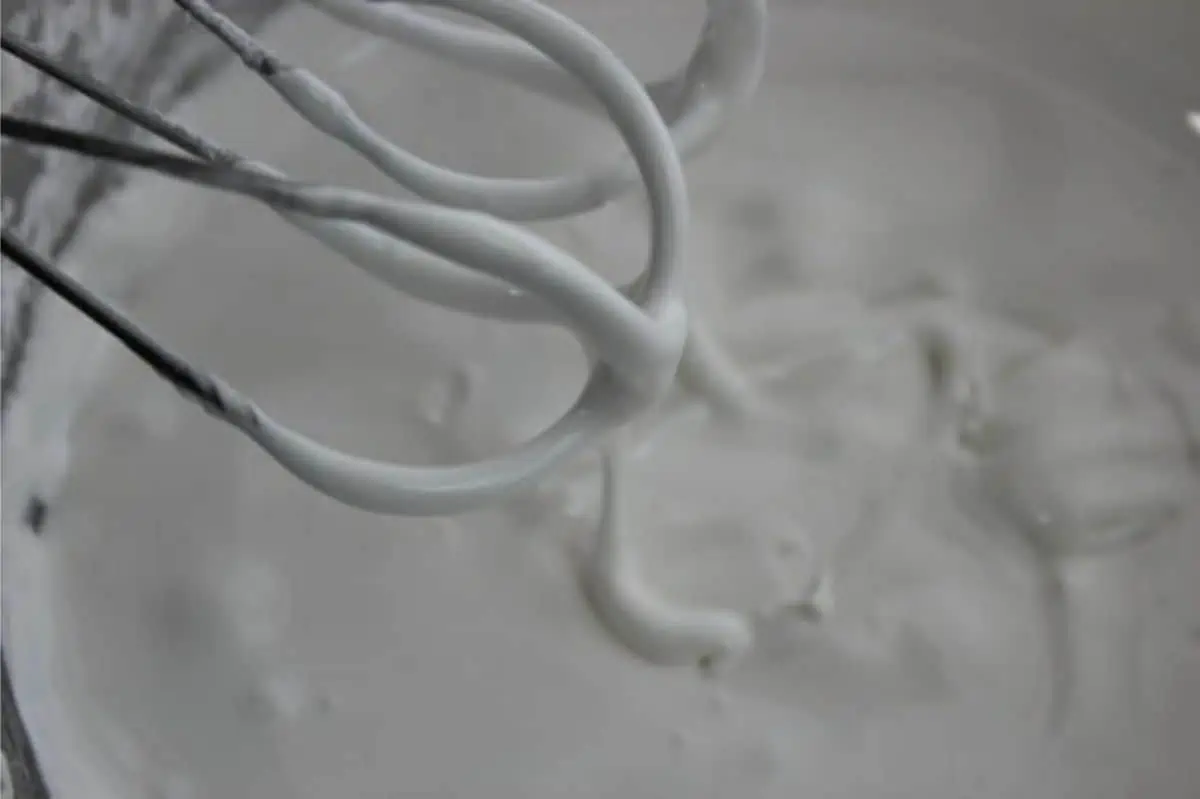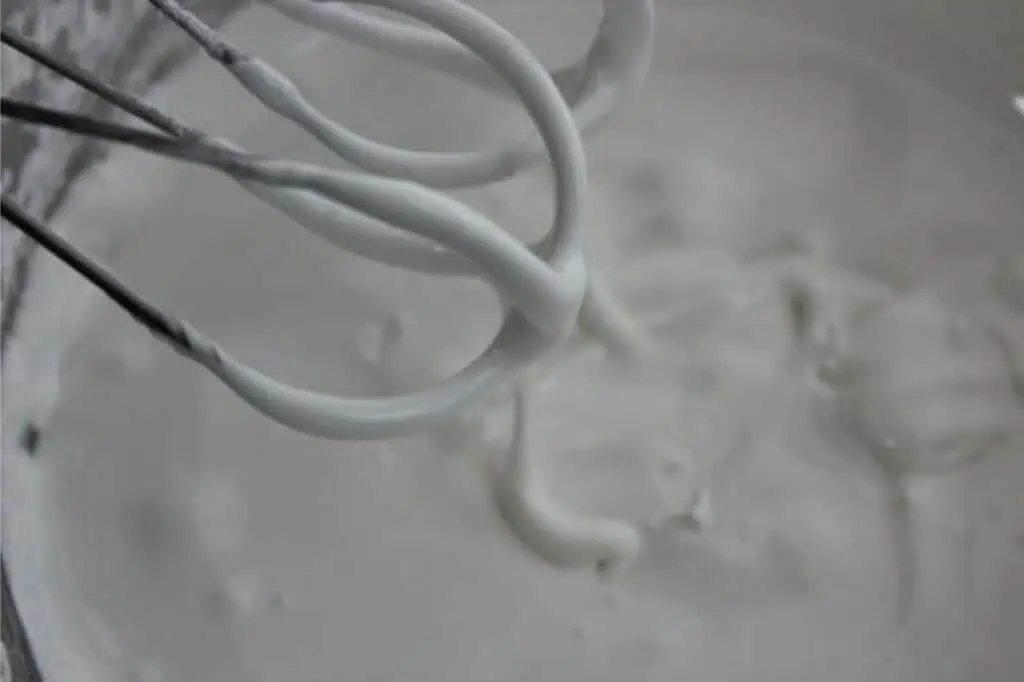 Sugar Cookie Icing
Now we are going to prepare the icing that you'll use as the sugar cookie frosting.
Step 4: Combine the egg whites and vanilla and beat until bubbly.
Step 5: Add powdered sugar gradually and mix until all sugar is incorporated.
Step 6: Beat on high until mixture forms stiff, glossy peaks.
Step 7: Transfer icing to pastry bag.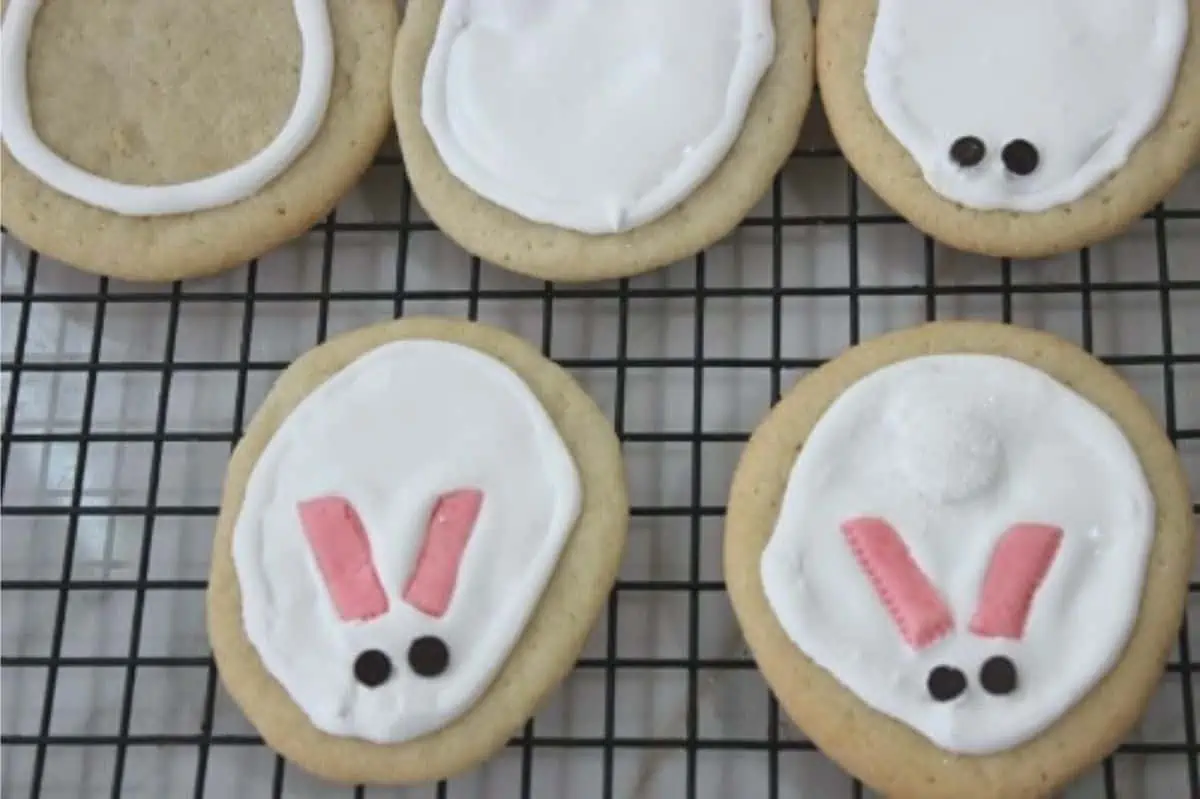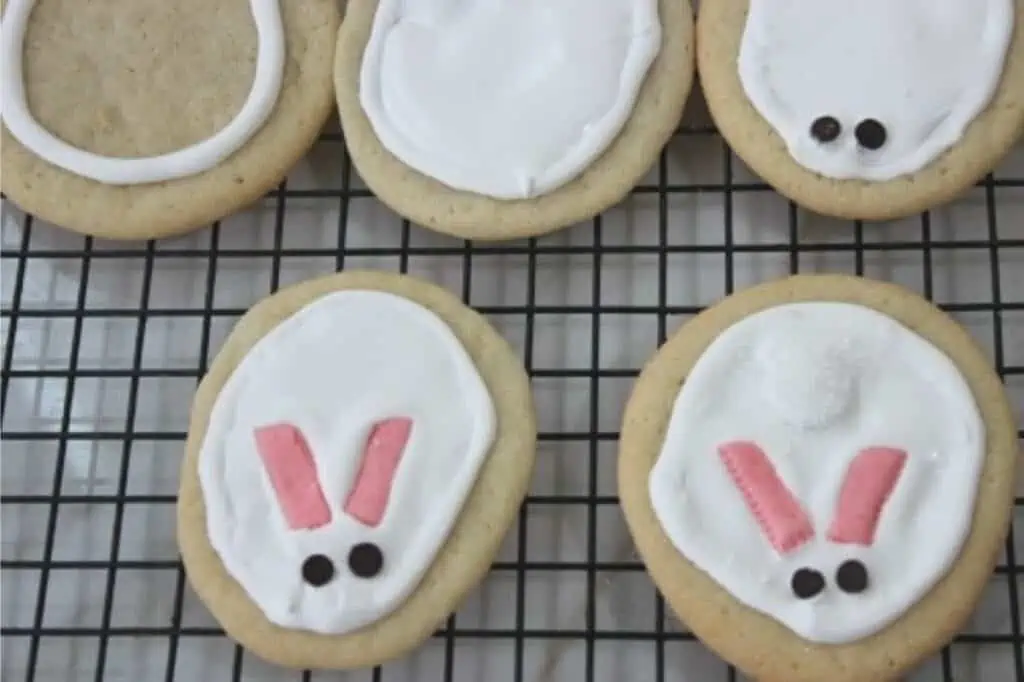 How to Decorate Bunny Sugar Cookies
Step 8: Knead and flatten each Starburst out into a rectangle.
Step 9: Cut each into 4 equal width strips with a sharp knife.
Step 10: Cut each strip in half to make the pink inner ears.
Step 11: Pipe a white oval near the outer edge of each cookie.
Step 12: Fill in the circle with icing and allow the icing to flow and settle to fill completely.
Step 13: Place 2 mini chocolate chips pointy side down near bottom edge of oval to be the eyes of your bunny face.
Step 14: Place the 2 inner ears above the eyes.
Step 15: Allow cookie to set for at least 5 minutes before piping a bunny tail at opposite end of cookie.
Expert Tips
You can sprinkle bunny tail with sparkling sugar to make it stand out more.
Allow to set for several hours before serving.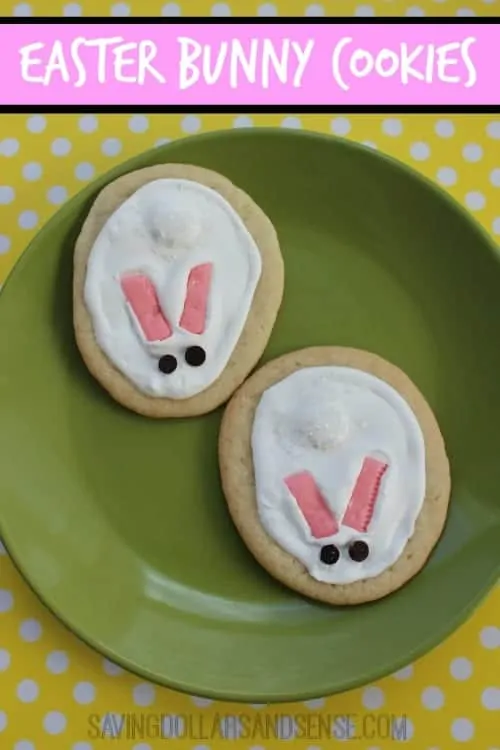 Looking for More Fun Easter Recipes
If you like this fun Easter recipe, you'll love these ones too:
Check out this fun Resurrection Eggs Easter Story activity for kids too!