These Fizzy Bath Bombs are so easy to make and customize with the essential oils of your choice, and make a great gift idea for people of all ages.
So many people really love bath bombs, but the reality is that most of them including Lush Bath Bombs, contain some really bad chemical ingredients.
So it is always better to learn to make your own if you want to control the exposure to those chemical ingredients that are known to harm the body.
I love how easy it is to make your own DIY Bath Bombs.
Learning how to make your own with this homemade bath bombs recipe is a great way to control the ingredients that you are exposing your yourself to.
Use this recipe along with your favorite essential oils for a luxurious spa experience right at home anytime.
Choose a high quality lavender or cedarwood before bedtime or eucalyptus, peppermint or R.C. when you need a little extra respiratory care. You could also use a citrus oil like Citrus Fresh in the morning to help wake up and get your day started right or Stress Away when you need to unwind after a long day!

Bath Bomb Ingredients:
Homemade Bath Bomb
How to Make Bath Bombs
I was surprised just how easy it is to make your own the very first time that I tried this myself. Once you've made up a batch of your own, you'll never want to go back to store bought again!
These homemade fizzy bath bombs are a little easier than the Calming Bath Fizzies I've shared here before that are a hit with little kids.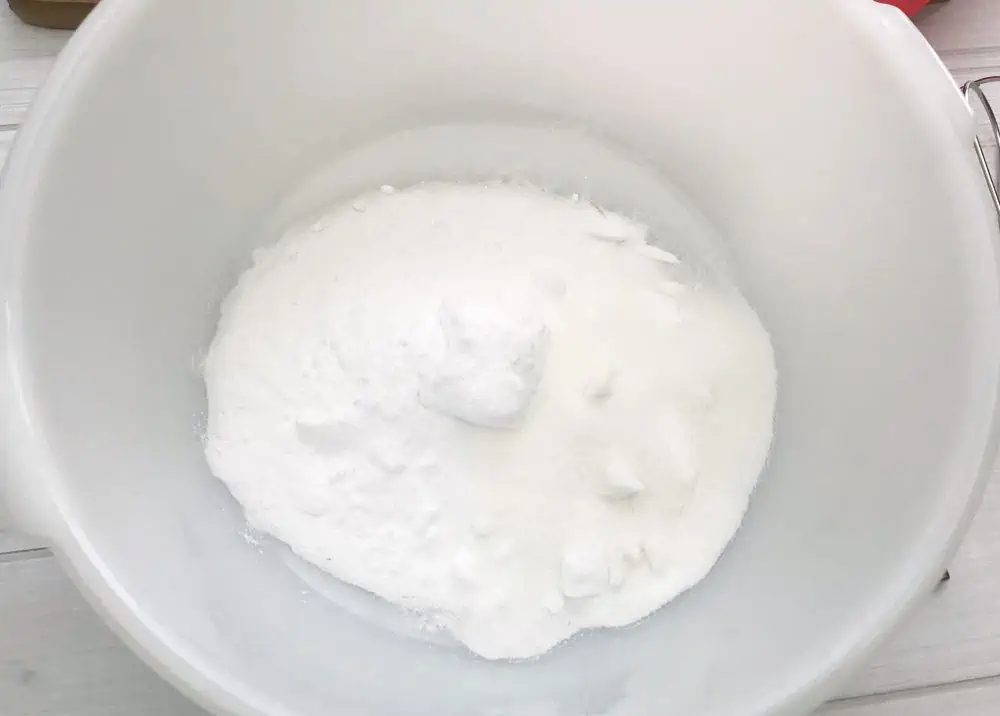 Combine the baking soda, vanilla extract and citric acid in a large bowl.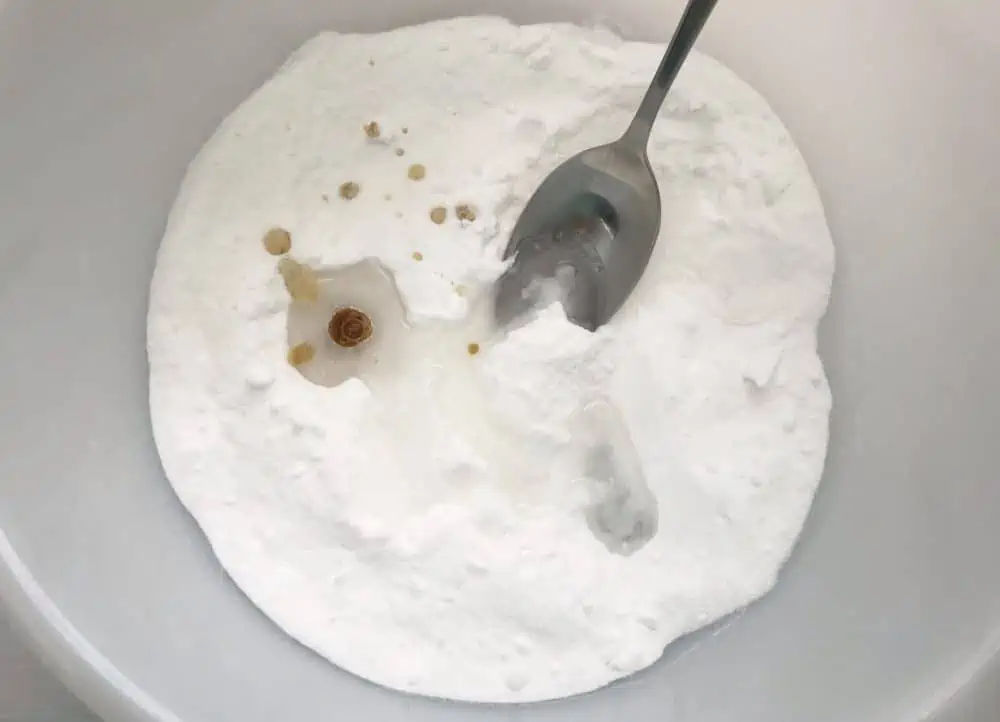 Add in water a little bit at a time to the dry mixture and combine to mix using your hands. You want it slightly dense but not soaked through.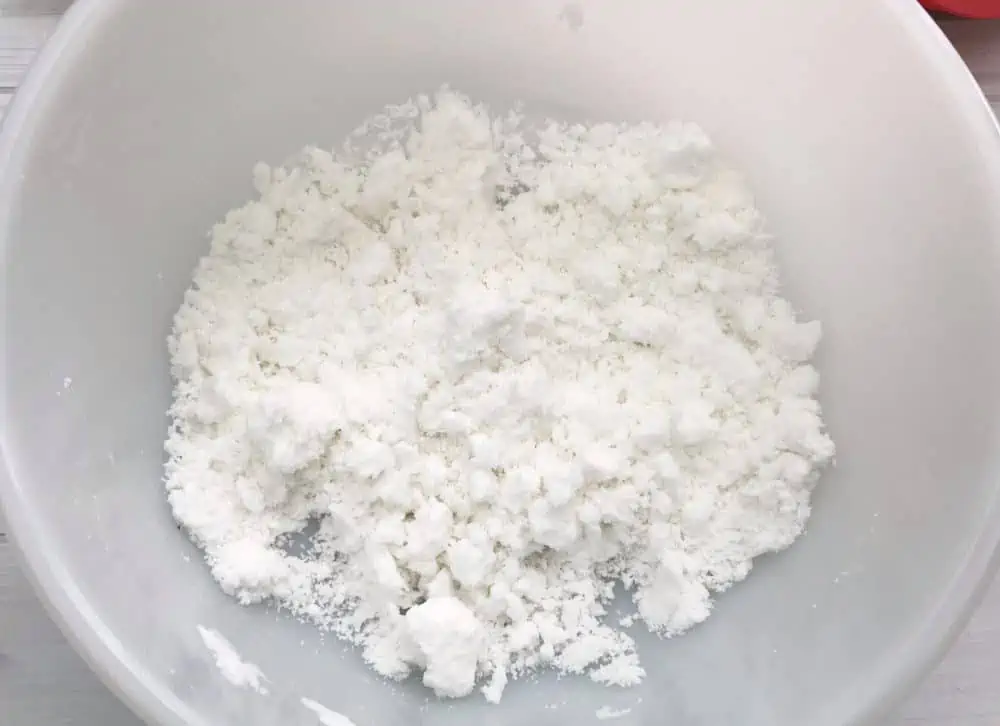 You can add in any of the essential oils that you want at this point or leave them out.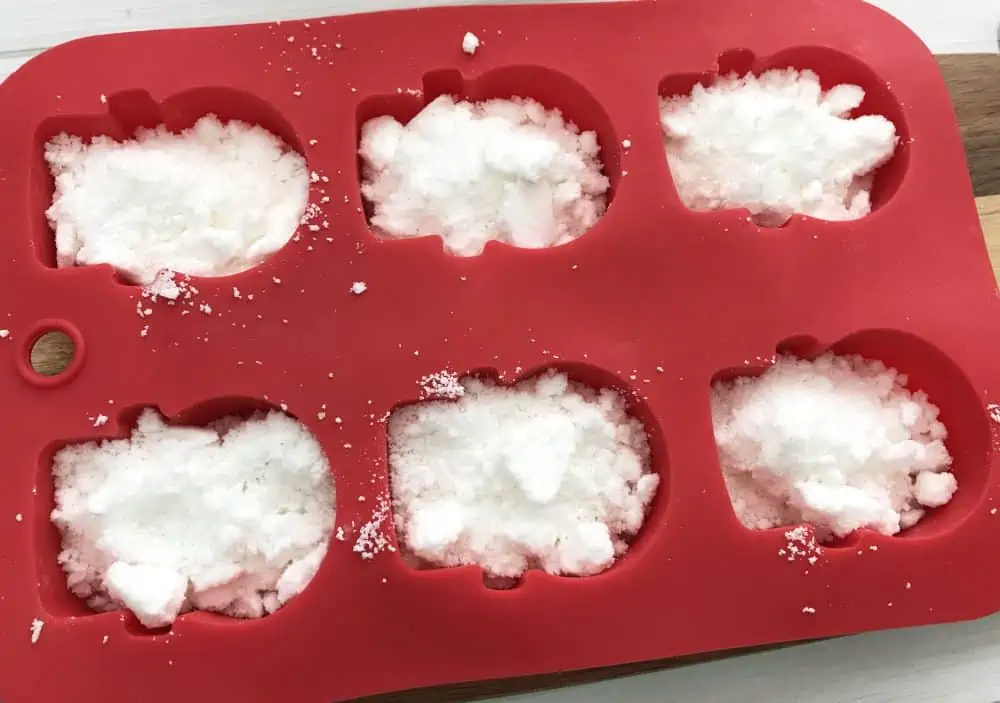 Spoon the mixture into the snowman mold filling each cavity about halfway. Use your fingers to press down and really pack the mixture.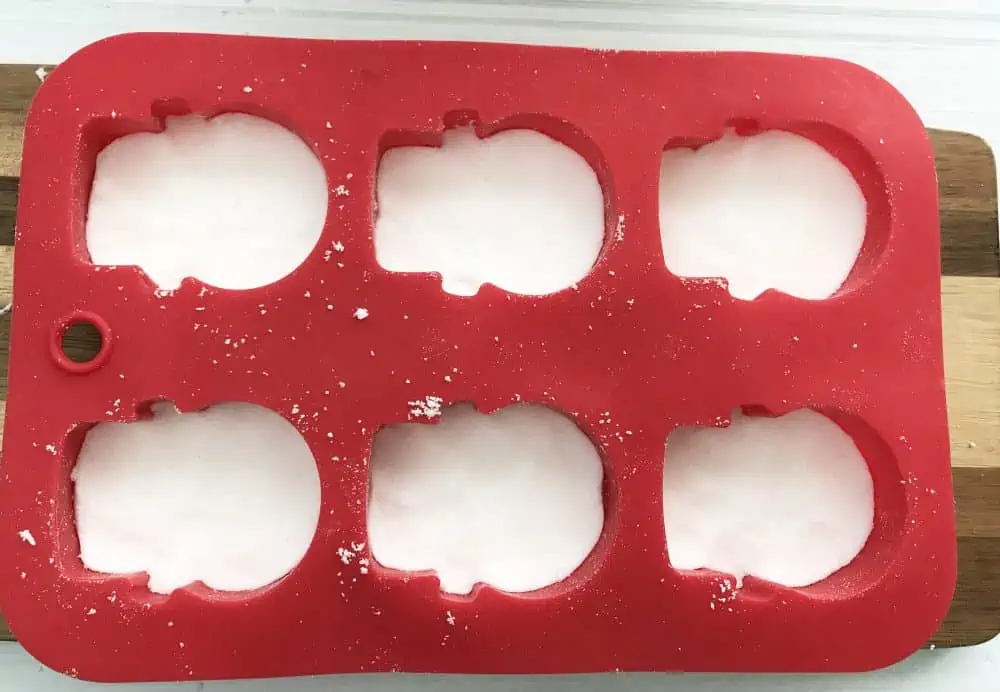 Spoon the remaining mixture evenly into the cavities and continue to press down.
Set the snowman bath bombs in a cool/dry spot for 24 hours to allow them to set.
Use 1-2 in a warm bath.
I like to wait until I am ready to use them to add in the essential oils that way I can switch it up each time, depending on my needs and the time of day. I just drop a few drops right onto the bath fizzie before I set it into the tub.
This recipe makes 6 Snowman Bath Bombs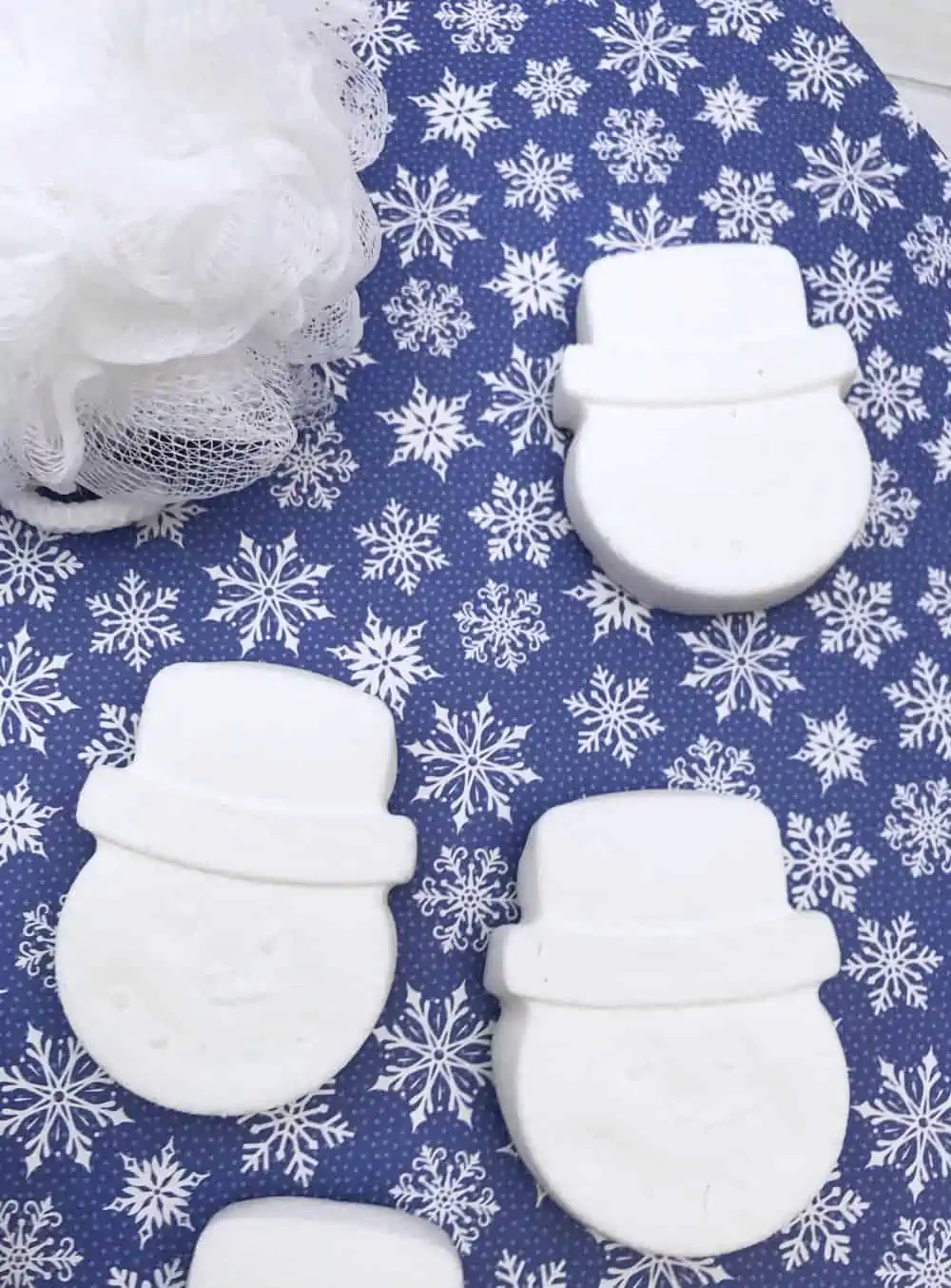 These are the only essential oils that I recommend because they are the same ones that I personally use every single day, for the last five years now.
Essential Oil Recipes
Here are some of my favorite essential oils recipes for health and beauty products.
Kids Calming Hidden Surprise Bath Fizzies
You can find more DIY recipes here.