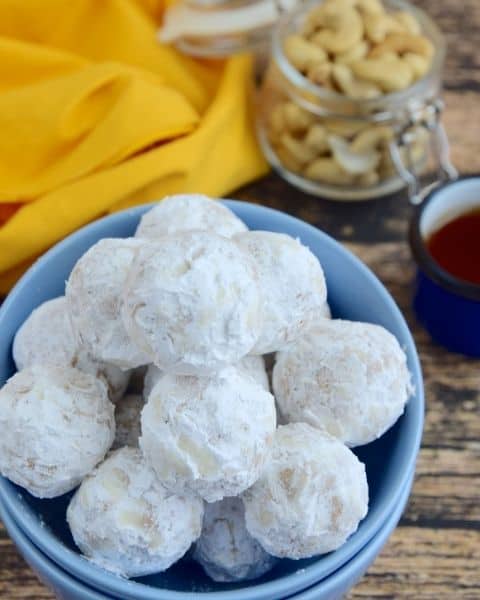 Snowball Cookie Recipe:
1/2 Cup Powdered Sugar
1/4 tsp. Salt
2 1/2 cup Flour
1 Cup Softened Butter
1 Tsp. Vanilla Extract
1/2 Cup Chopped Pecans (I used chopped nuts = cheaper)
Additional Powdered Sugar
Cream butter, sugar, and vanilla until fully mixed. Add flour and salt. Blend thoroughly. Add nuts and mix well. Chill dough for 1 hour.
Preheat oven to 400 degrees. Shape dough into 1 inch balls and bake 8-10 minutes. Don't brown! Cool completely and then roll in powdered sugar. I use a ziplock bag to put powdered sugar in and then shake a couple of cookies around in the bag to coat with sugar.