I recently heard that the cost to heat your home is expected to rise drastically this winter.
Add that to all of the other rising costs such as gas and food, you'll want to check out all of the easy ways to save money this fall below.
There are several little things that you can do today that will add up to big savings for you and your budget!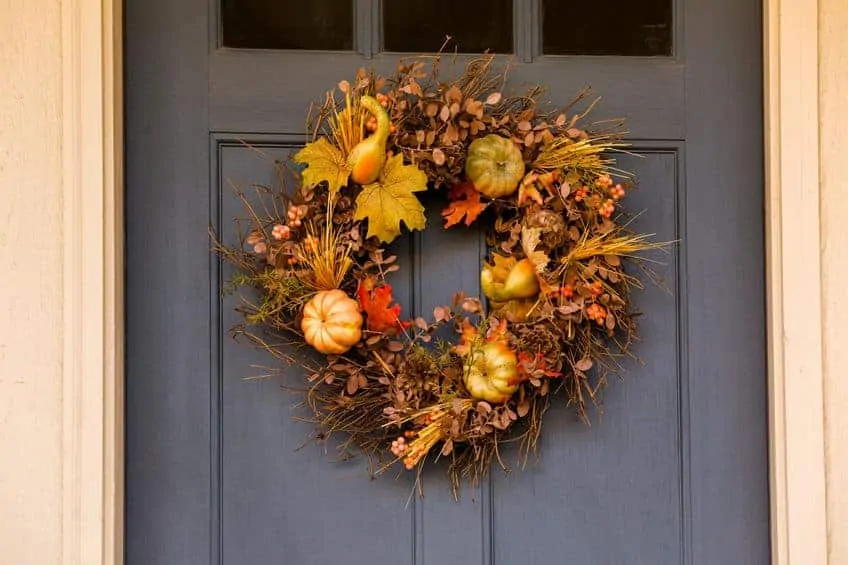 On Saving Dollars and Sense I want to convey the message that we are Changing the Way you Save, and the most important part of the equation is change.


Take a look at the list below and see what areas in your life you can change today.
Get Rid of Cable
One thing we did a while back was finally let go of cable service.
Gasp! I know.
It was the hardest thing to let go of for my family, especially my husband. But we replaced it with Amazon Prime which everyone LOVES!
Plus we found out something by accident.
My husband decided to reorder cable to watch the Superbowl last year, while on the phone with our internet service provider (who also supplies cable) he let him know that since we already had a cable line for internet and an HDTV we would get basic cable free.
It turned out to be true.
So I encourage you to reconsider paying a cable bill at all.
Change Your Bedding
As soon as the chill is in the air at night, switch out your regular sheets for flannel sheets.
We also make sure to have an extra blanket or two underneath our quilts at night to trap our body heat in.
Night time is a good time to turn down the thermostat and save some money on heating, since everyone should be snug in their toasty warm beds.
Wear appropriate clothing
This might seem silly to have on the list.
But there are some in my family who would love to wear shorts and short sleeved clothes all year long if they could.
Unfortunately, it can get pretty chilly here in the north which makes that clothing combination a bit uncomfortable.
I actually look forward to the time of year when I can pull out my sweater and wool socks!
I have learned that if I am wearing cold weather clothing then I can stand for the house to be a little chillier.
We've been known to keep our thermostat at 62 degrees.
When dressed appropriately, with a fire burning in the fireplace, this is very comfortable on us and our wallet.
Weatherproof
Now is the time to weatherproof your home.
Check all of your windows and doors for drafts and seal with caulk to keep the heat in and your bill under control.
We also use weatherproofing kits and put plastic over our windows which helps a lot, and when done properly you can hardly tell it is there.
You could also add insulation to your attic to keep the heat in.
The less heat you lose, the less your heating bill will cost.
Save on Dinner
I would love to say that we eat every dinner at home to save since I know this is best for the budget and your heath.
But the reality is that we eat out about once a week.
So I put together this post 5 Ways to Save on your Restaurant Bill.
It highlights all the things we do to make going out a little easier on our pocket.
Menu Plan
I have found over the years that when I am actively menu planning each week I save so much more on my grocery bill.
It never fails, if I don't have a plan I walk around the store trying to come up with 5-7 meals on the spot.
I add more and more to my cart because, I haven't taken the time to prepare and can't remember what I have at home in the cupboard.
My bill always reflects if I have taken time to menu plan.
Check out How to Begin Menu Planning for tips to get started.
Use coupons
Those tiny little slips of paper that I used to think were a waste of my time, are actually CASH!
You can search for all the coupons available for anything you need in the coupons database.
You can read this post Extreme Couponing 101 to learn more about how to coupon.
Online Shopping
More and more I am convinced that I get the very best deals when I shop online!
Not only do I have a plethora of stores at my fingertips that I can search for the best price, but I can almost always find a coupon code to add to a sale.
I find that now that I know how to search for deals online I can get brand new, name brand clothes for my family – for the same price I used to spend visiting thrift stores and garage sales!
Join Loyalty Clubs
Most of the stores, gas stations, and restaurants that you visit regularly have a customer loyalty programs that you can join.
You can earn rewards for visiting them which you are already going to do anyway.
I can't tell you how many times I've heard a cashier ask someone if they would like to sign up for a store card and the person declines.
Maybe they are tapped for time?
But it takes less than 5 minutes to sign up, and you'll earn rewards from free dinners, gas, and even cash!
If you are planning to spend at that establishment anyway, why wouldn't you want to get the most for your money?
Avoid late fees
It seems like no big deal.
You are a little late on a bill and have to pay a couple extra dollars, you return movies late and the late fees get added to your account.
A couple dollars here and there can add up quickly until you find yourself making an extra bill payment each month just in late fees or overdraft charges.
Be mindful of those dates, and get rid of the thinking that it's just a couple extra dollars.
Reassess everything
Every couple months my husband and I sit down and look over all of our bills together.
We are looking for areas that have gotten fat and could use a little trimming.
Specifically cable, internet, and cell phone bills.
Take some time to call each of their competitors and see what is the best price they can give you for the service you need.
Then take the amount they give you and call your service provider to see if they can beat it.
We have never had our provider not try to beat the competitors price to keep us, but sometimes they just couldn't do it and we had to make the switch to a competitor.
This is a great way to scale back on your utility bills and put that money back into your pocket!
Do you have any other tips that you think deserve to be added to the list?
Feel free to include them in the comments below so we can all learn to change the way we save!