Thanks to Amazon Fresh, shopping for groceries doesn't need to be a tiresome chore, particularly if you live in a big city.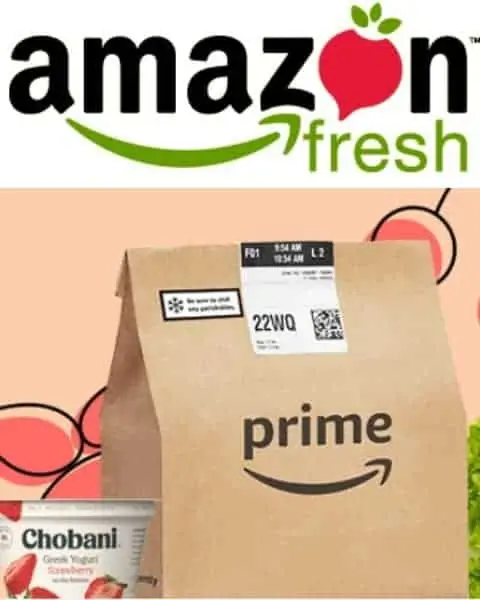 From compiling a list, looking for the best deals, and choosing coupons, to driving to maybe more than one store to get the best deals, being in traffic, long lines, you name it, it can be exhausting.
Well like everything else in your life Amazon has a service to make your grocery shopping easier!
It's called Amazon Fresh and it can take the stress and time out of a necessary chore.

What Is Amazon Fresh?
Amazon Fresh is a service that was launched by Amazon in 2007.
It's a grocery delivery service that delivers groceries you purchase online, including fresh fruit, veggies, and meat to your door in as little as 1-2 hours.
If Amazon Fresh is not available in your area, check out the Amazon Prime Pantry program, which works everywhere!!
How Does Amazon Fresh Work?
You shop online for any grocery items you would normally purchase at your local store. Such as canned goods, packaged snacks, raw meat, condiments, fruits, vegetables, and much more.
Because Amazon purchased Whole Foods a few years ago you'll also have access to over 1,000 Whole Foods Market products.
Products you can purchase from Whole Foods' brand include frozen goods, baking, snacks, cereals, and beverages.
How Much Does Amazon Fresh Cost?
Amazon Fresh is an add-on to your Amazon Prime or Prime Student membership. If you have a current Prime membership you just add Amazon Fresh on to your account.
You can start with a 30 day free trial and after 30 days you'll be charged the monthly fee.
Also if you have a valid SNAP EBT card and live in an area where Amazon Fresh is currently available then your membership is free.
If you don't have a current Amazon Prime account you can get one after your 30 day free trial for $99 per year or $12.99 a month.
Once you become a Prime member, you can then add the Amazon Fresh service to your account for $14.99 per month.
Any orders $35 and over before tax will get free delivery, if your order is under $35 before tax a delivery fee of $9.99 will be added to your order.
How Long Does Amazon Fresh Take?
When you're ready to check out with your grocery cart, you will be asked to reserve your preferred delivery time.
Your options include same-day or next-day delivery, depending on which works best for your schedule.
There is also an option to choose between "Doorstep Delivery" which is a three hour delivery window where you are not required to be at home when your order is delivered.
Or you can go with the "Attended Delivery" which is a one hour window where you are required to be at home to take the delivery from the driver.
Where Is Amazon Fresh Available?
As of this writing, Amazon Fresh delivers to the following Amazon Fresh Delivery areas:
Baltimore

Boston

Chicago

Dallas

London

New York City

some parts of California

some parts of New Jersey

And a few more
You can enter your info on the website to see if they deliver in your area.
If they aren't in your area, you can still take advantage of the Amazon Prime Pantry program.
Amazon Fresh is a great service that helps you eliminate one more thing from your to do list.
Have you tried it before? We'd love to hear your experience in the comments below.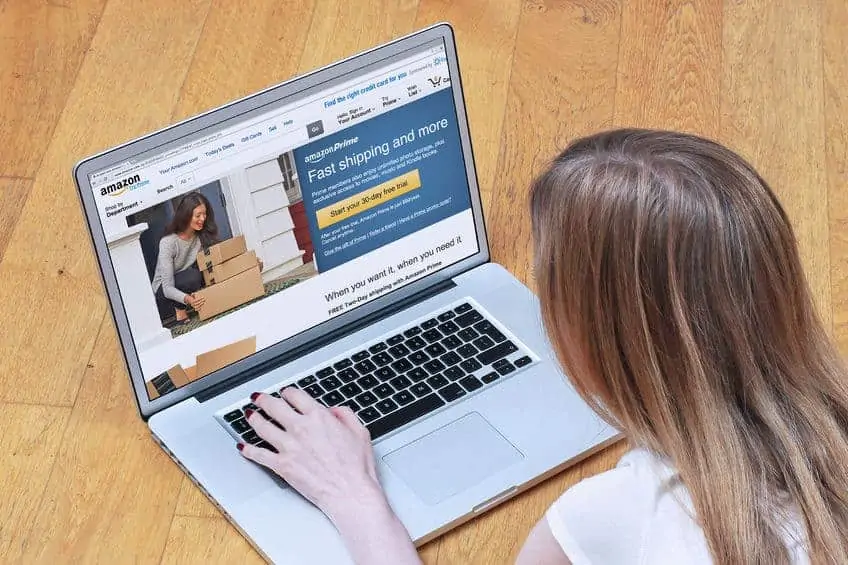 More Money Saving Amazon Tips: