Budgeting is an essential skill for anyone who wants to save money.
It helps you plan out your finances and stick to a spending plan.
If you want to know how teach your kids how to budget beyond the piggy bank, it is important to start having money conversations as early as possible.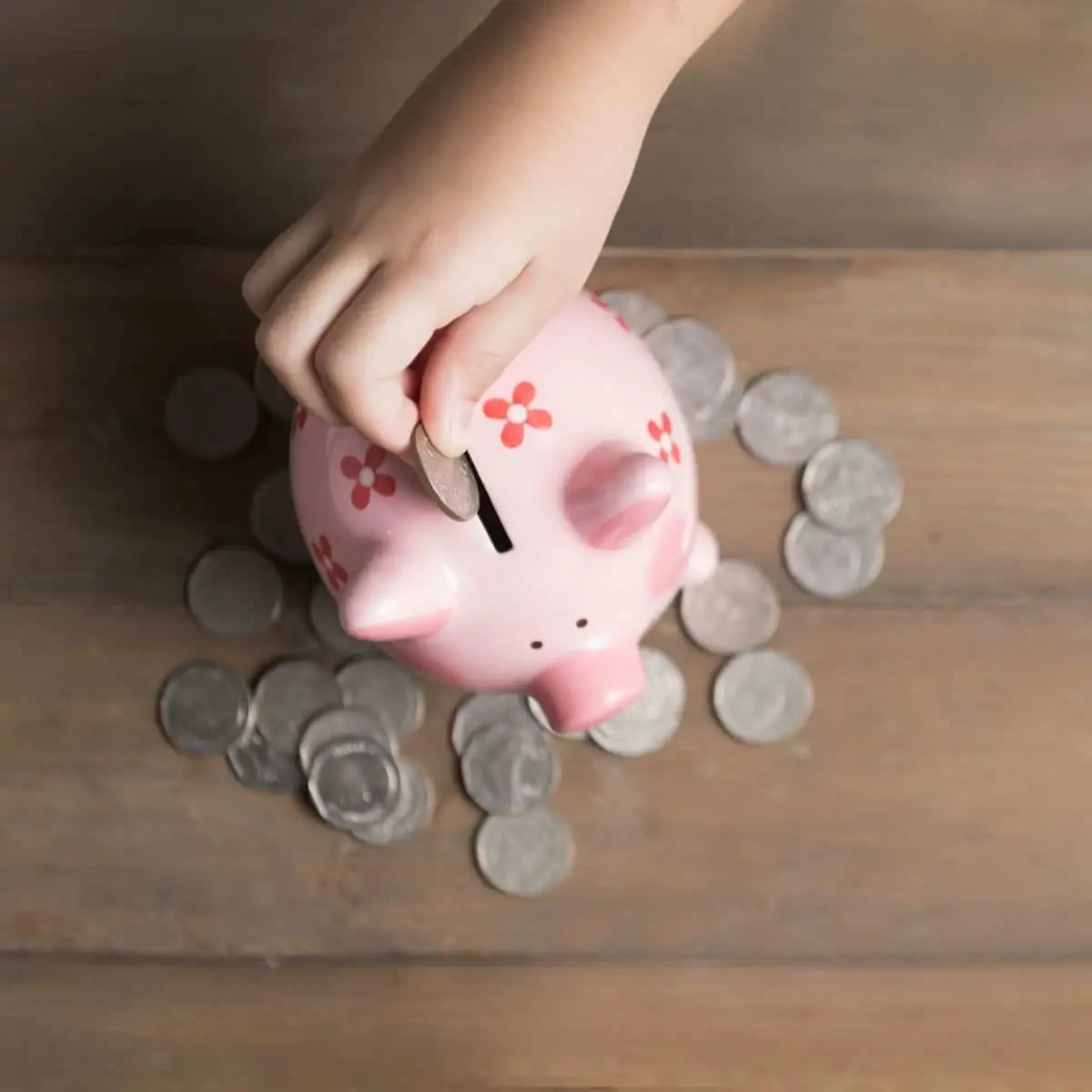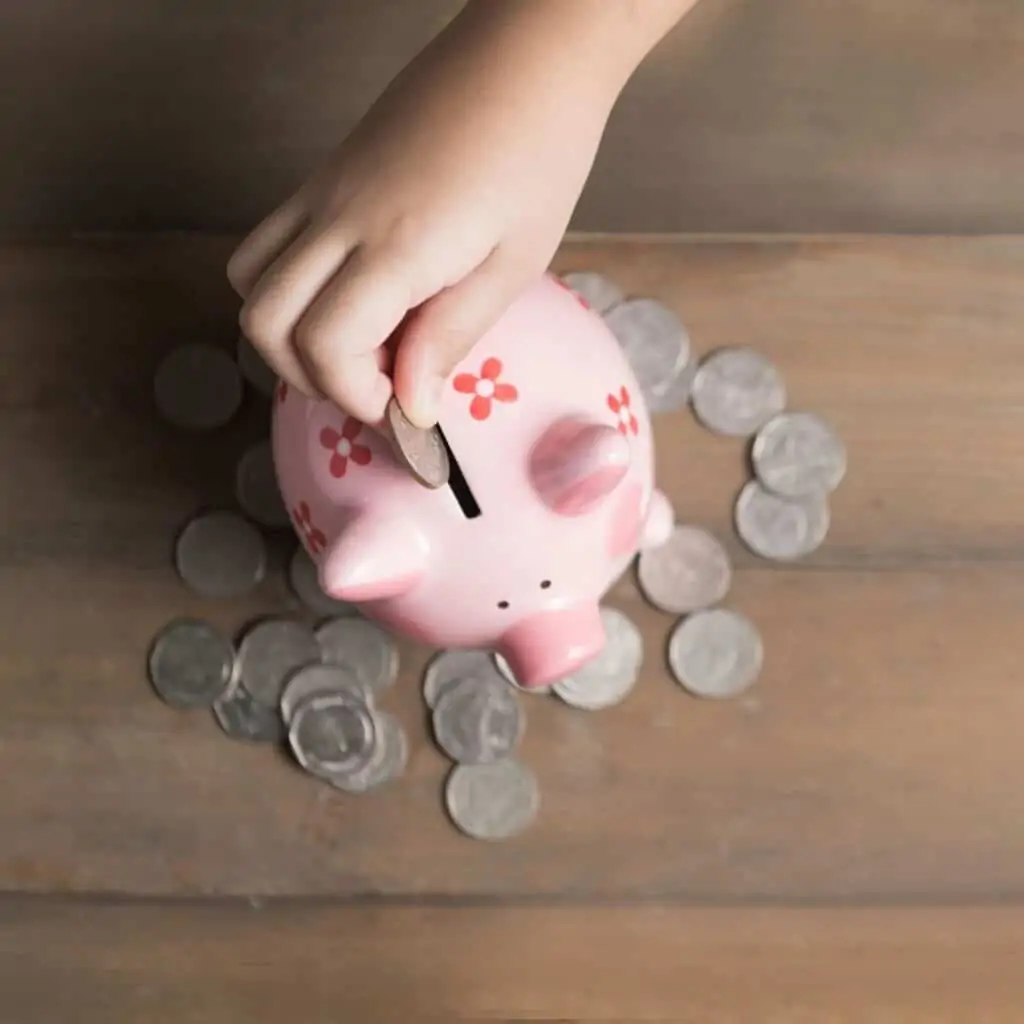 Teaching your children how to budget is a great way to teach them financial responsibility.
They will learn how to manage their money wisely and become better at saving money.
Here are some easy tips to get you started teaching financial literacy:
Start Small with Budgeting Basics
Start by teaching your child the basics of budgeting.
This includes understanding what a budget is, why it's important, and how to create one and what to do with cash allowances or extra money.
You can start small too! Create a simple spreadsheet, use our printable budgeting worksheets below or use a free online tool like Mint.com.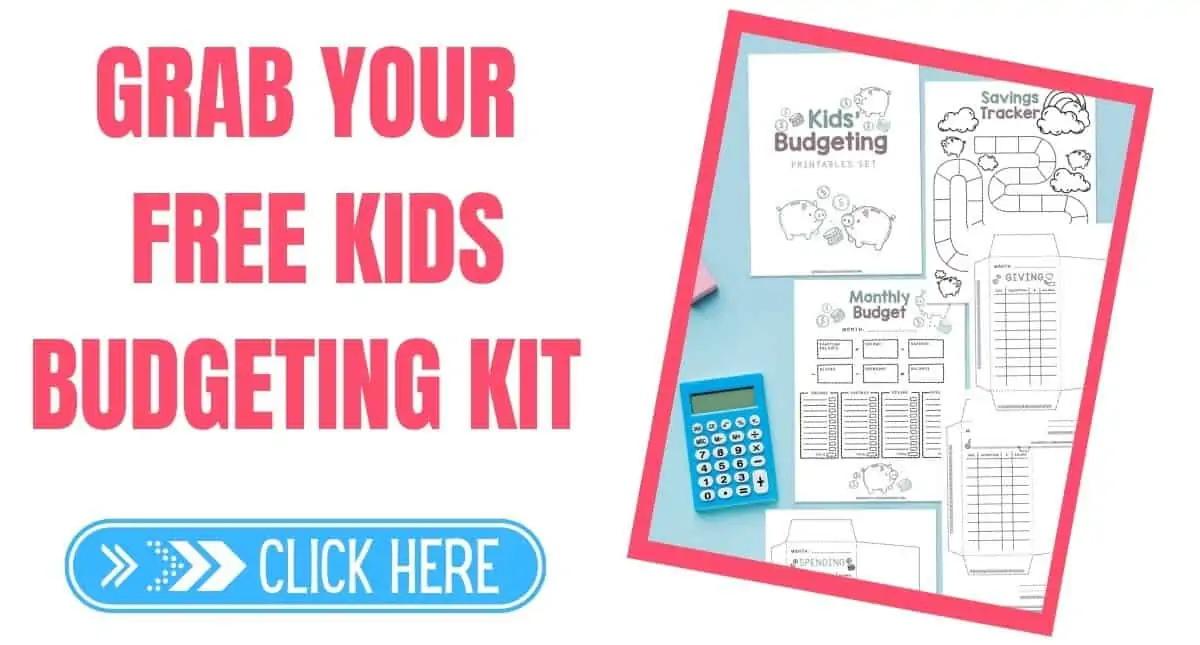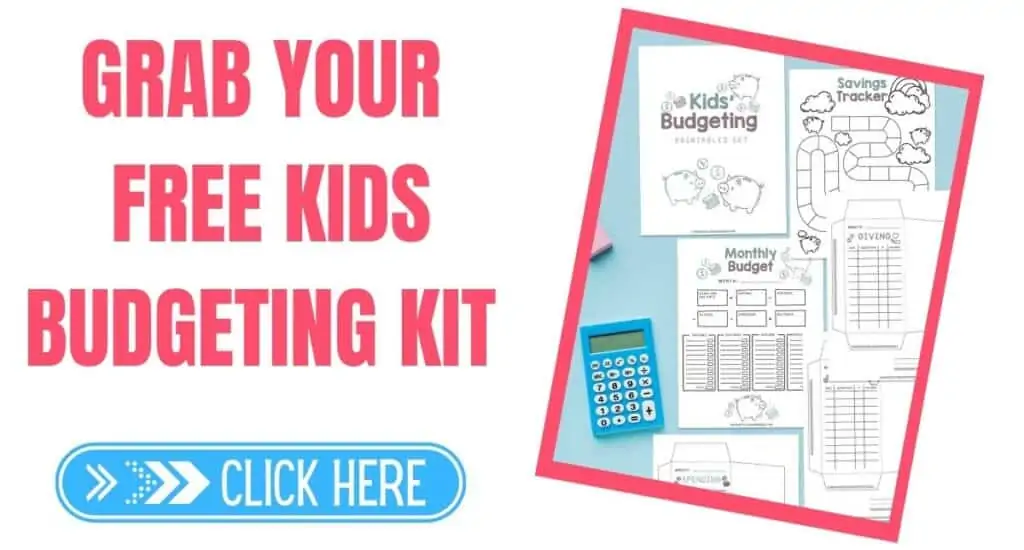 Teach Your Child How to Save Money
Once they understand the concept of budgeting, encourage your child to begin practicing good savings habits.
If they are older and have jobs, encourage them to set up automatic payments into their bank account on payday so they don't have to think about it again until next month.
They should also be taught to put away at least 10% of each paycheck in a separate savings account.
The Printable Savings Envelope is a great way to keep track of how much they are saving.
Help Them Learn About Credit Cards
Greenlight is a great way to teach kids how to use a credit or debit card wisely.
Complete with full parental controls so they can't really make any mistakes or cause any real damage to their credit score.
Learn all about Greenlight in our Greenlight Debit Card for Kids Review.
If your child has already been introduced to credit cards, make sure they understand how to pay off any outstanding balances on their credit card before using new ones.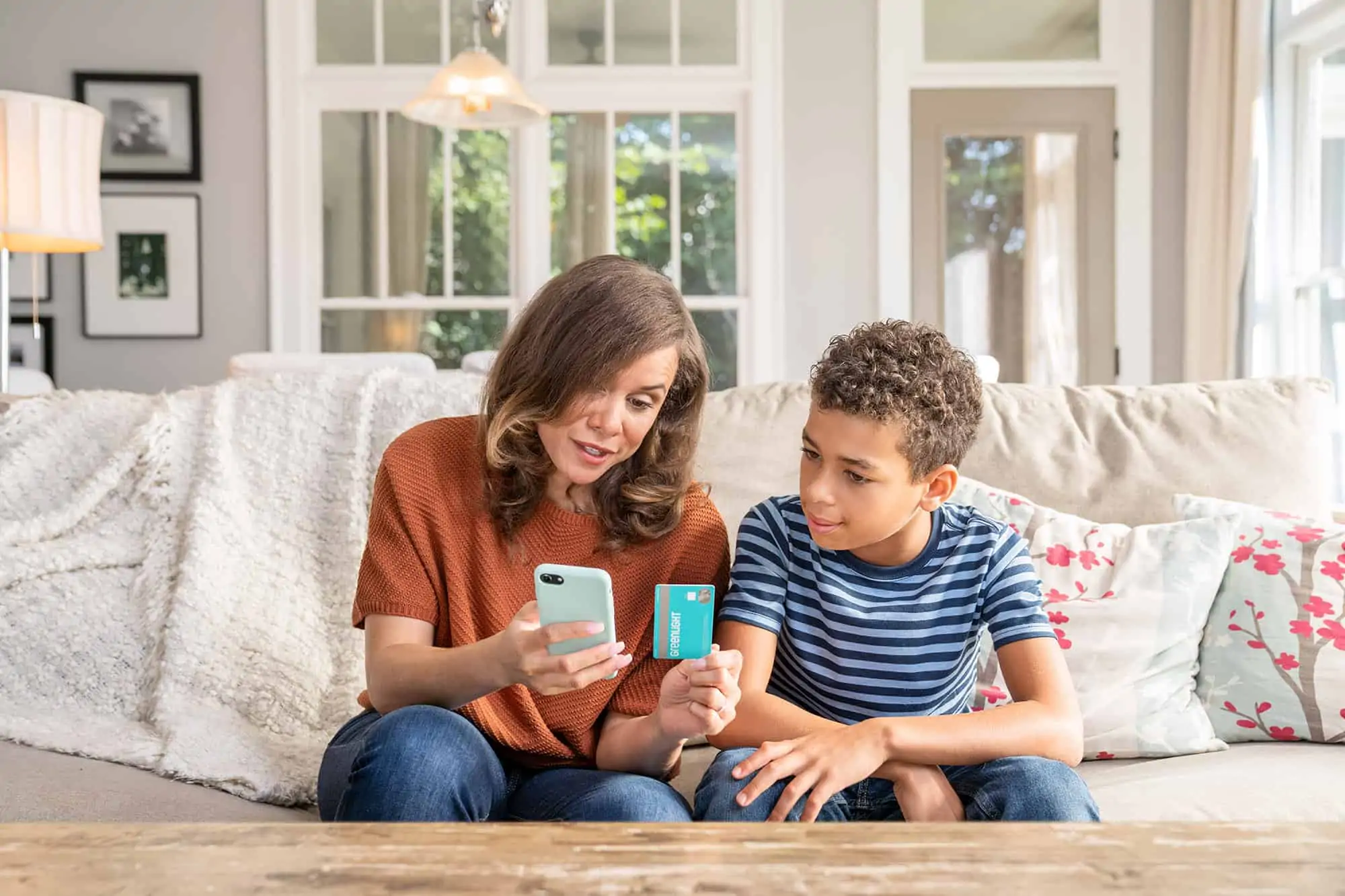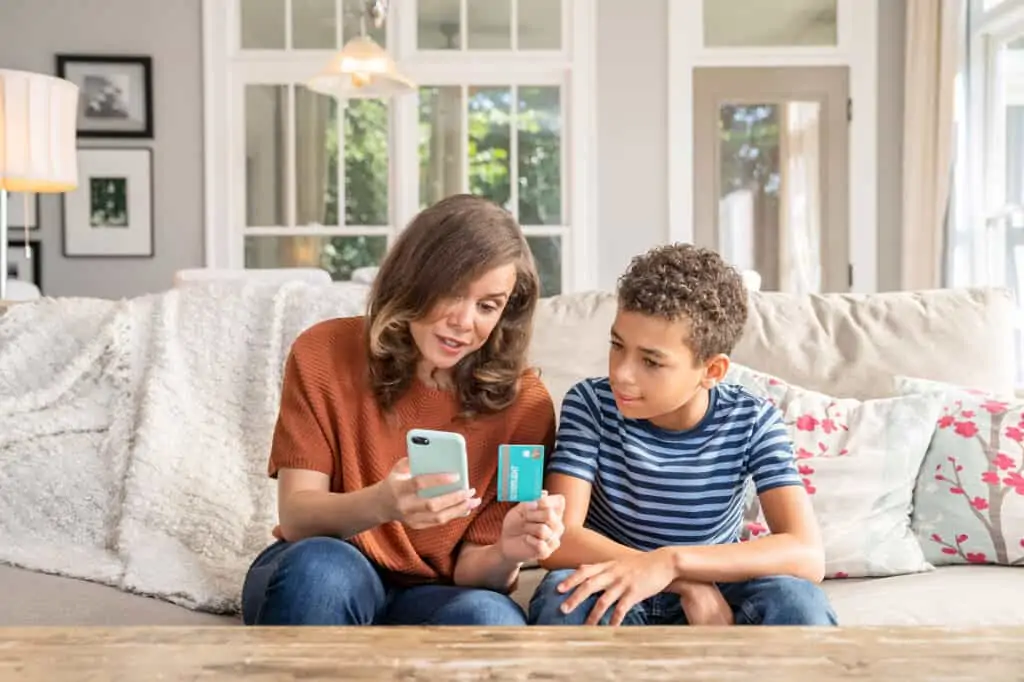 Teach Kids to Set Financial Goals.
Kids need goals when learning how to budget because without them there's no motivation.
Teach your kid to write down their short-term and long-term savings goal as well as monthly budgets.
For example, if your goal is to buy a new toy or car this year, then you might say something like "I would love to own this toy or my first car by the end of the year."
Having a specific goal written down will also really help when it comes time to make any future money decisions.
The Printable Savings Tracker is a fun way for them to see their savings progress.
Help Your Kids With Saving Money
Encouraging your kids to practice frugality is another key part of teaching them how to budget.
Spending money is an easy thing to do.
Learning how to keep track of expenses and save money is one of the most valuable life skills that we can teach our kids, before they establish bad money habits.
You may even consider getting creative and having fun while teaching your kids how to budget. Use the free printable budget kit for kids to help them establish good money habits today.
The added bonus is that these financial lessons are a great way to teach math skills too.
According to the U.S. Bureau of Labor Statistics, Americans spent $871 billion last year on consumer goods and services. Of course, not everyone spends equally.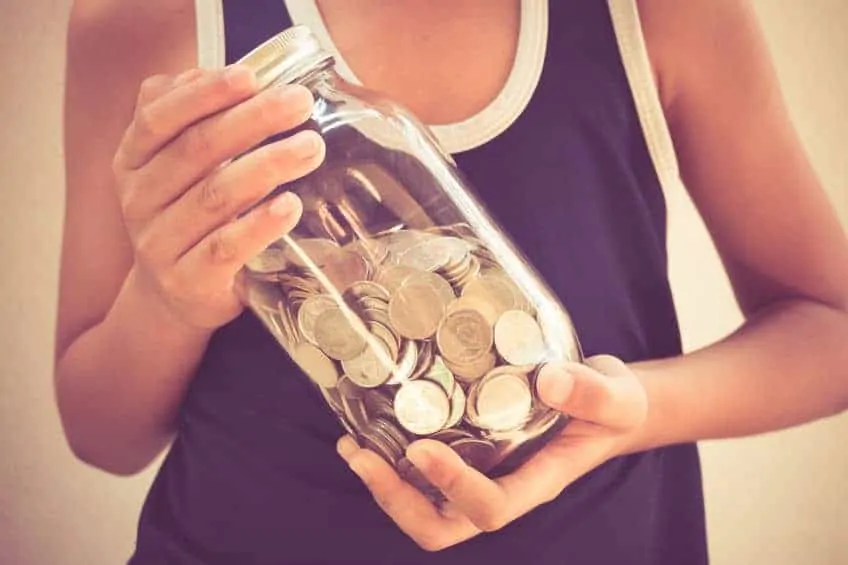 Making Financial Decisions
The best thing you can do as a parent is to help your child develop self control over their own spending habits.
Teach your child to delay gratification and avoid impulse buying.
Make sure they know how much money they need to earn or save every week.
Then, give your child choices on which items to buy.
Let them pick something from a list of options rather than letting you dictate everything.
The Printable Spending Envelope helps your child know exactly how much they have to spend.
What else could I be doing with my money?
As mentioned above, helping your child develop self control is an essential step towards becoming financially responsible adults.
Another way to instill discipline is to show your child examples of successful people who live within their means.
If possible, take your child along while shopping so they see firsthand how others handle their money.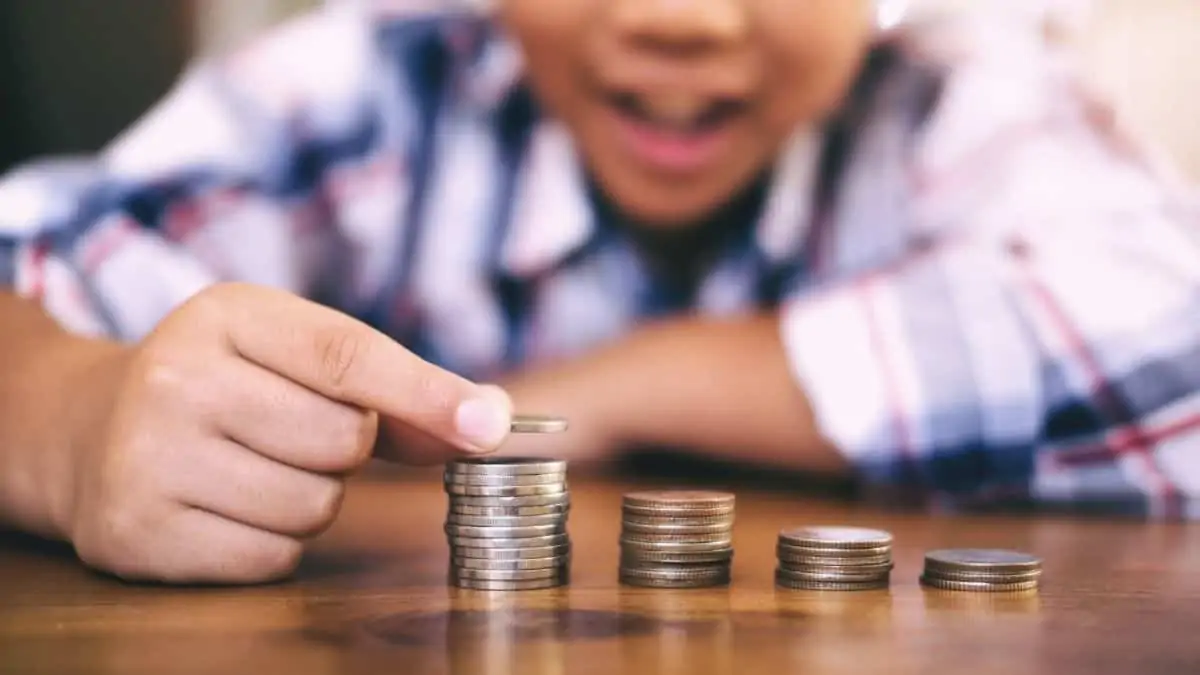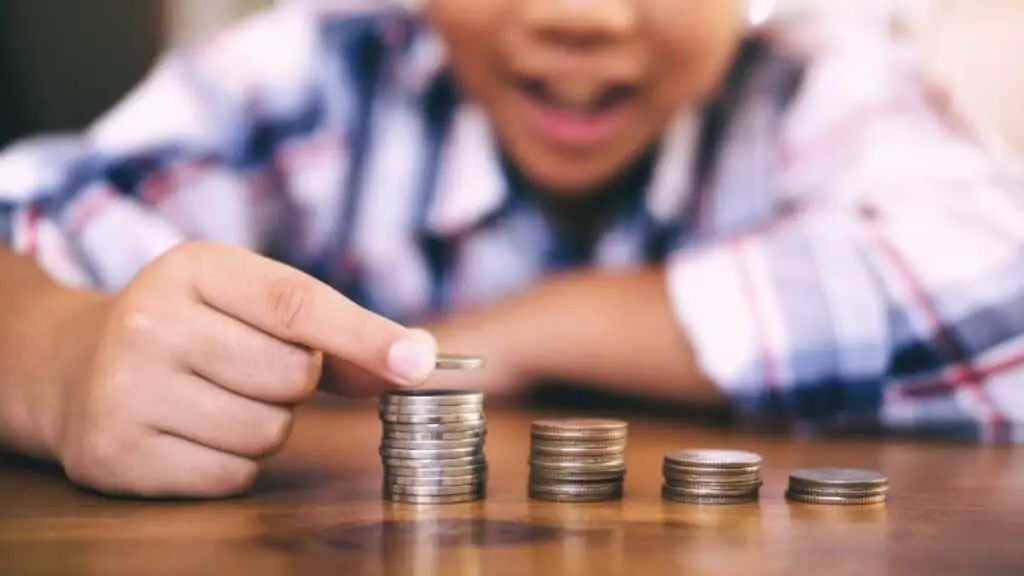 Why am I doing this?
This question will depend largely upon what stage of development your children are at.
For example, if they're toddlers, then teaching them about budgeting may seem like a waste of time.
However, when they reach school age, they need to understand why we have budgets and how our finances operate.
This knowledge helps them become better consumers and prepare for adulthood.
Start talking about money and how you are using it as early as possible so that it is just a natural part of life.
You'll also find a Printable Giving Envelope that will help teach them to put aside some money that is not for spending or saving.
How long does it take?
If you've never taught your child about personal finance before, expect to start small.
Start by explaining basic concepts such as earning, saving, the value of something, interest rates, inflation, taxes, and savings accounts.
Once these basics are understood, move onto other topics including credit cards, mortgages, insurance policies, investments, and retirement plans.
You might even consider starting with one topic per month. As your child gets older, increase the frequency of these life lessons.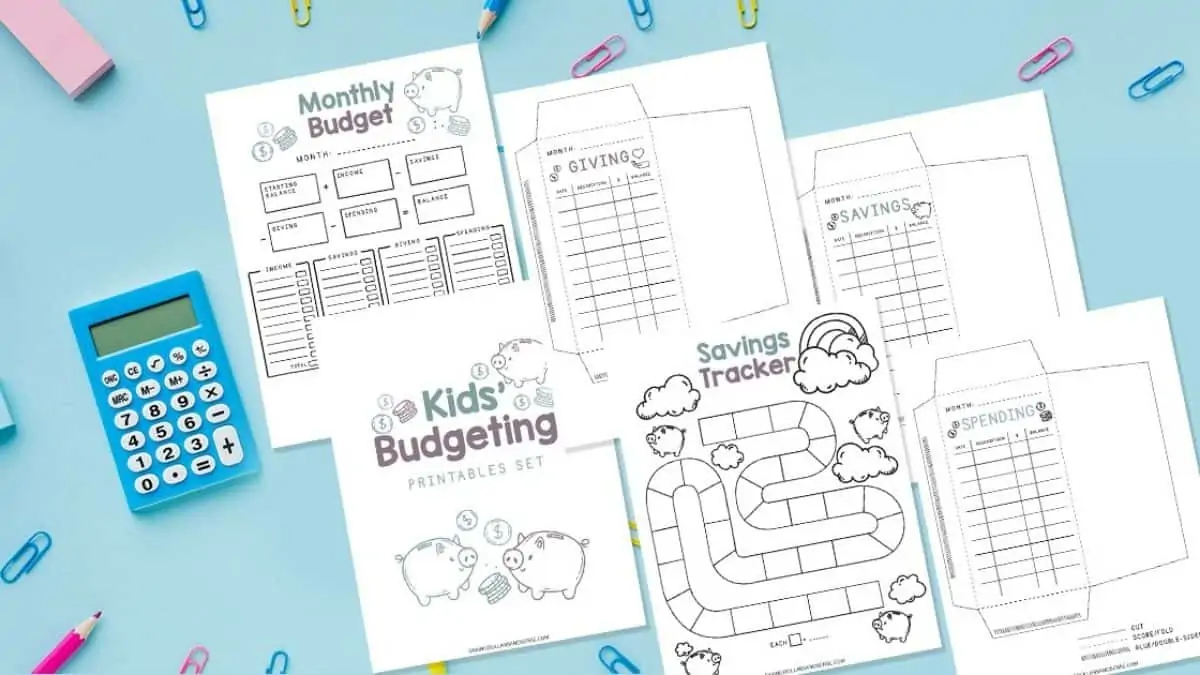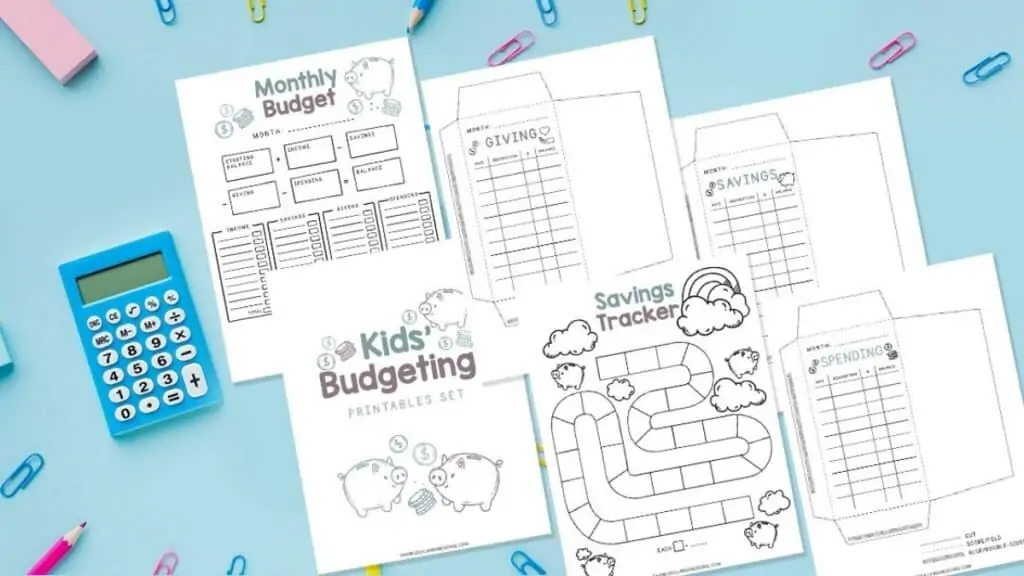 Are there any resources available?
The Printable Monthly Budget Worksheet is a great way to incorporate all of the budgeting skills they've learned in one easy to see at-a-glance worksheet.
There are many books written specifically for kids and teens on the subject of personal finance and money management.
These include:
There also numerous websites devoted to educating teenagers about managing their money.
What happens next?
After spending some time teaching your kids about money, you can expect to see improvements in your kids understanding of personal finance.
If they have been struggling financially, then you should notice improvement in their money management within six months.
In addition, maybe your son or daughter decides to get a part-time job instead of wasting all of his or her free time playing video games.
Either way, you'll feel good knowing that you helped shape your family member into a responsible adult who understands the importance of planning ahead.
If you want to learn more about saving money, check out these posts too: