I love using these tricks to save money on Starbucks Menu Prices!
If you want to learn about How to Save Money, read more below.
While I love the occasional trip to Starbucks, I don't necessarily love the high Starbucks prices.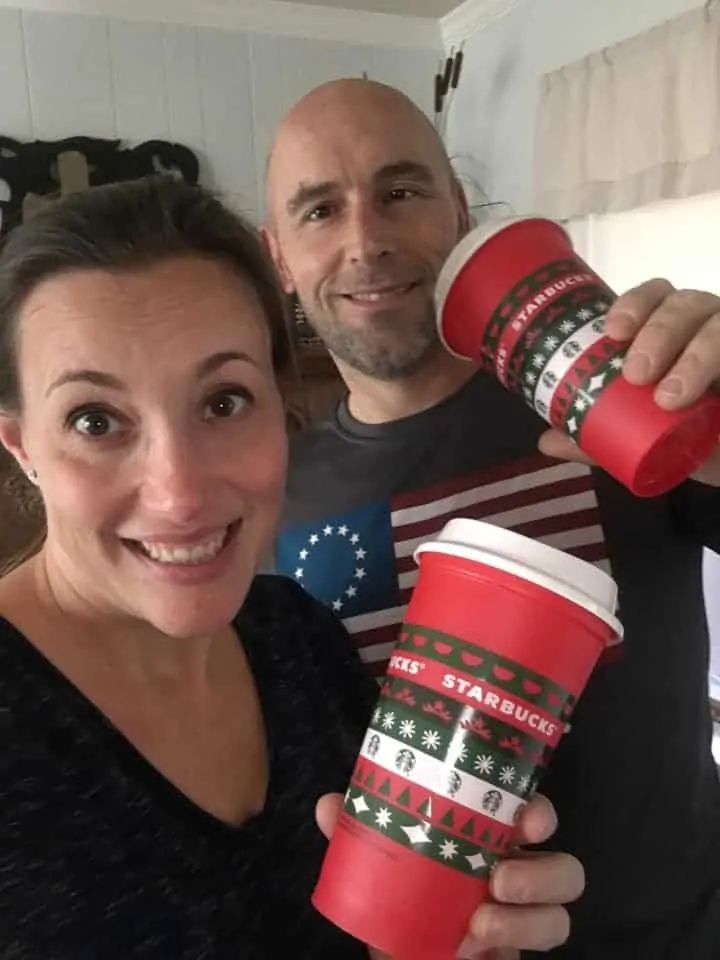 Thankfully I can still enjoy my favorite drink from the Starbucks menu and prices don't have to be an issue, when I use these 6 Hacks for Saving Money at Starbucks!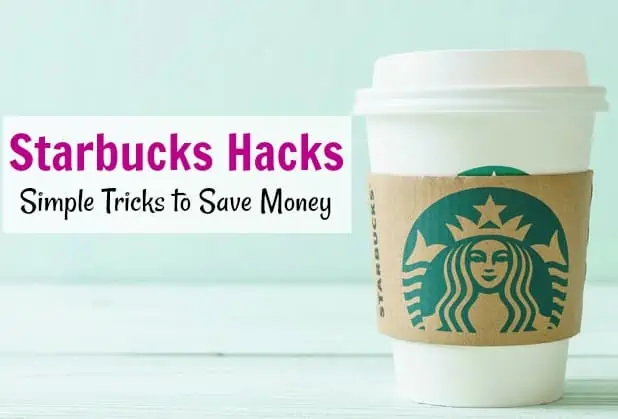 If you are a coffee fiend, like a large majority of people, chances are that you rarely skip past the Starbucks line while you are out and about. There is something incredibly enticing about the aroma of those roasted coffee beans that just lures you into the line.
Unfortunately, this habit can come with quite a cost. Not to worry, there are some great ways to save money using these six money saving hacks at Starbucks.
How to Save Money at Starbucks
Pick up Refills for just 50¢ each!
Did you know that Starbucks offers dirt cheap refills?
Sadly, this hack will only work on regular cups of hot or iced brewed coffee and teas.
Technically, you are supposed to remain in the store in order to come back for your refill, but at only 50¢ for a refill, it is totally worth it.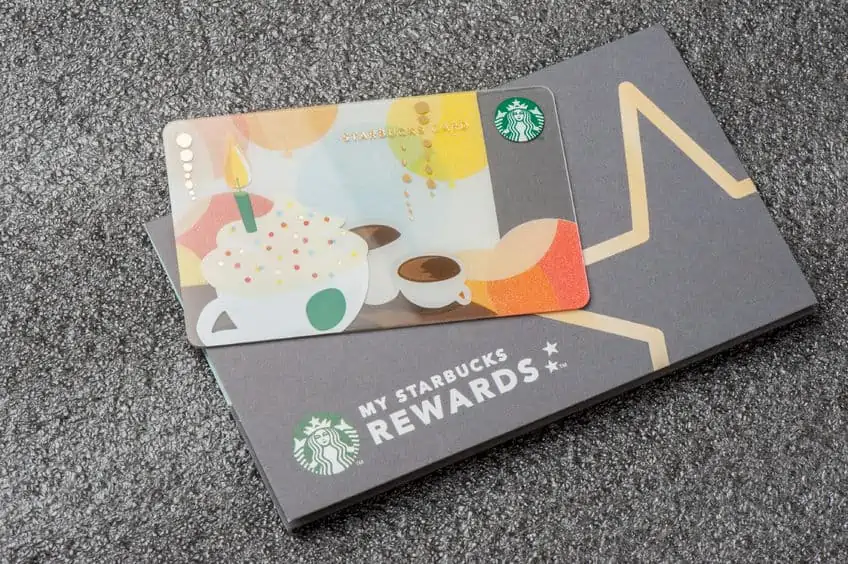 Join the Rewards Program
Rewards programs are becoming more and more popular these days, and most of the time it is free to sign up.
Jump aboard the reward train by signing up for the My Starbucks Reward program. After joining you will receive a free beverage on your birthday, and after every 12 purchases you can score a free food or drink item.
Join My Starbucks Rewards – CLICK HERE
Search for Discounted Gift Cards
From time to time, websites like Groupon.com will "invite" you through email to purchase a $10 Starbucks gift card for only $5. Sign up and keep an eye on your emails to see if you get an invite.
In the meantime, scope out Raise.com to purchase Starbucks gift cards at less than valued prices, from people who are looking to get rid of their gift cards. You can get $5 FREE now – Click Here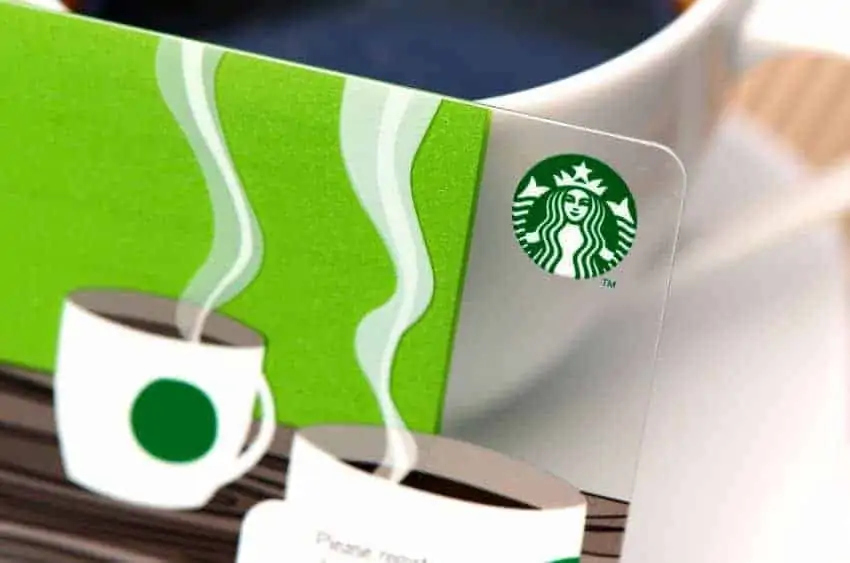 Bring Your Own Cup
Whether you are purchasing a hot or iced drink, make sure to bring your own clean cup or mug with you to Starbucks.
Doing so will save you 10 cents per drink. While it may sound like a piddly amount, if you were to buy one cup of coffee each day, that is a savings of nearly $37 per year.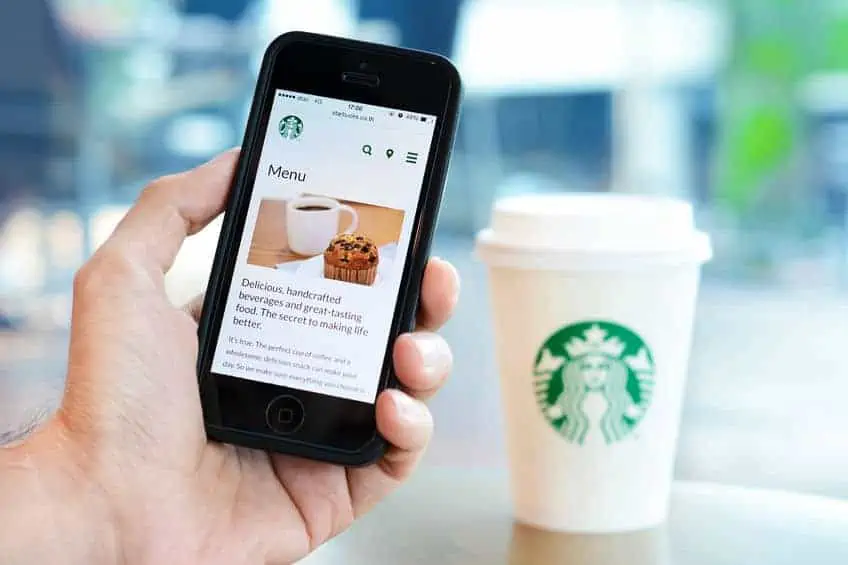 Watch for Promotions
Starbucks has been having more and more "happy hour" promotions, lately.
Keep an eye on their Facebook page, and ask your Barista if they know of any upcoming specials to be on the lookout for, whether its a BOGO offer or a 50% off deal.
Stay Home & Make Your Own
You could also stay home altogether and make your own cheap Starbucks drinks and treats anytime the craving strikes, following any of the simple copycat Starbucks recipes below.
Here are some Copycat Starbucks Drink Recipes
Copycat Starbucks Food Items
Here's a tip that reader Kristi W. share in the Facebook Group:
Thought I would share a "hack" I figured out.

Starbucks will make any flavor creamy cold foam to regular coffee for little to no charge. So, I can get a regular coffee and add the pumpkin cream cold foam for about $2.50 grande.

It tastes like a less sweet pumpkin spice latte for less than 1/2 the price! I actually prefer the less sweet version and I really like saving money!

Kristi W.