These Lavender Red Roasted Potatoes are the perfect side dish for any upcoming holiday meal.
Not only are they simple and delicious to make but they'll make your entire home smell like a beautiful lavender field as well.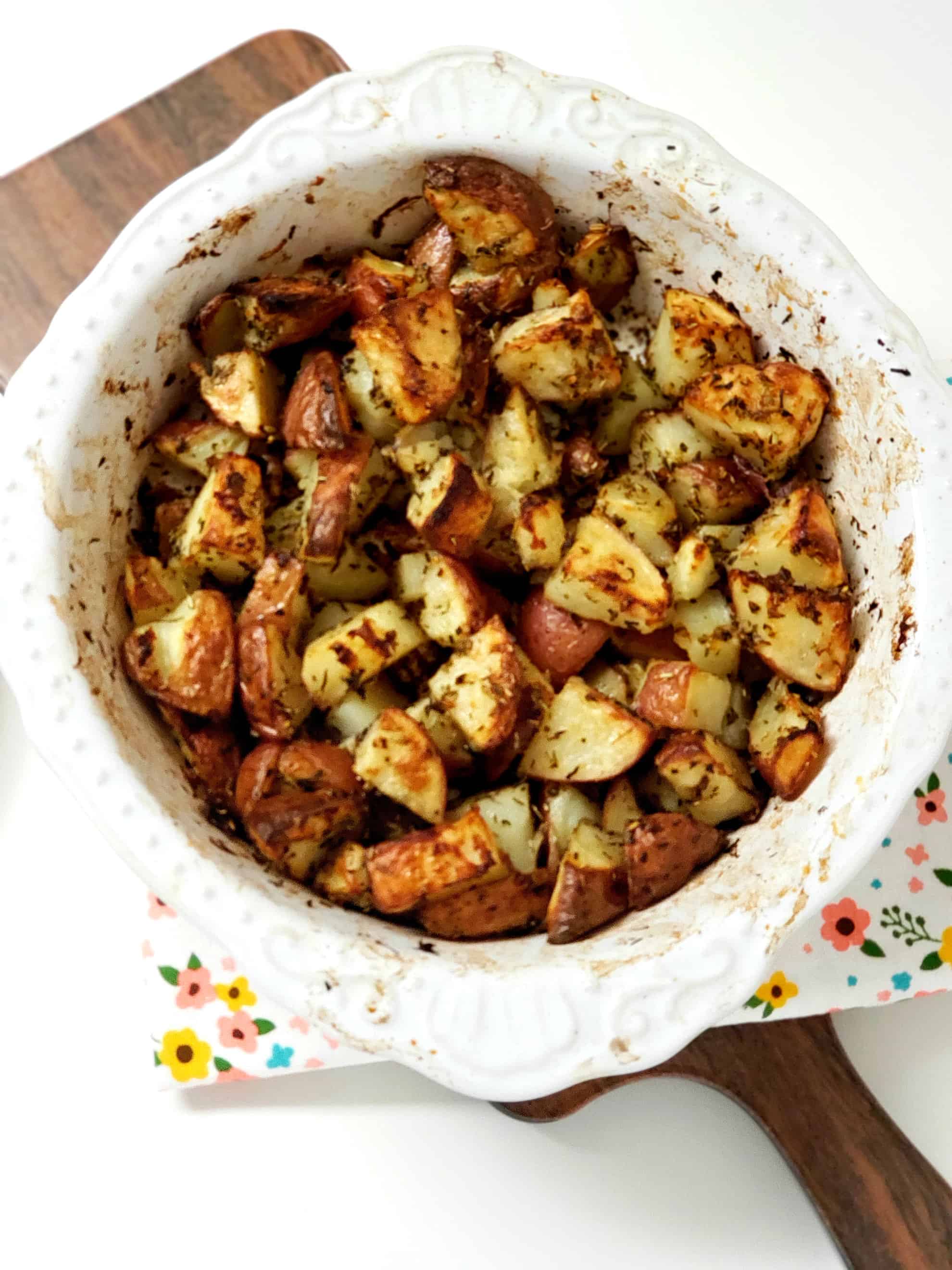 Lavender Red Roasted Potatoes
Trust me on this one, friends…this is one potato side dish that you're going to love and enjoy.
If you like this dish, check out these Sweet Potato Fries as well!
Red Roasted Potatoes with Lavender Herbs de Province
I'm just going to start by saying that I love potatoes.
Really and truly, any potato recipe I never have any doubts that I'm going to love it.
And once you stop and think about how awesome a vegetable that potatoes really are, I think that you might have to agree as well.
From sweet potatoes to french fries, twice-baked potatoes to mashed, you can literally create dozens of delicious side dishes with little to no effort.
But this potato recipe? This recipe has to be one of the best, hands-down.
That roasted flavor combined with lavender creates a dynamic flavor that really does highlight any type of main dish.
Gather these ingredients needed to make these Lavender Red Roasted Potatoes:
red potatoes
olive oil
grated Parmesan cheese
Lavender Herbs de Province
Then scroll down for full Lavender Red Roasted Potatoes Recipe Measurements and instructions on creating this recipe – including a full recipe card that you can print for free that helps you shop and create easily in your kitchen!
How to Make Lavender Herbs de Province
Dried Herb Blend. If using fresh Lavender buds, reserve 3 tbsp of Herbs de Province in a small dish and add 1 tsp fresh Lavender.
3 tsp Lavender

1 tbsp Basil

1 1⁄2 tsp Salt

2 tbsp Rosemary

1 tbsp Fennel Seeds

3 tbsp Marjoram

1 tbsp Tarragon

3 tbsp thyme

1 tbsp Oregano
*Makes approximately 3⁄4 cup. Retain extra and sprinkle on roasted chicken or tomatoes!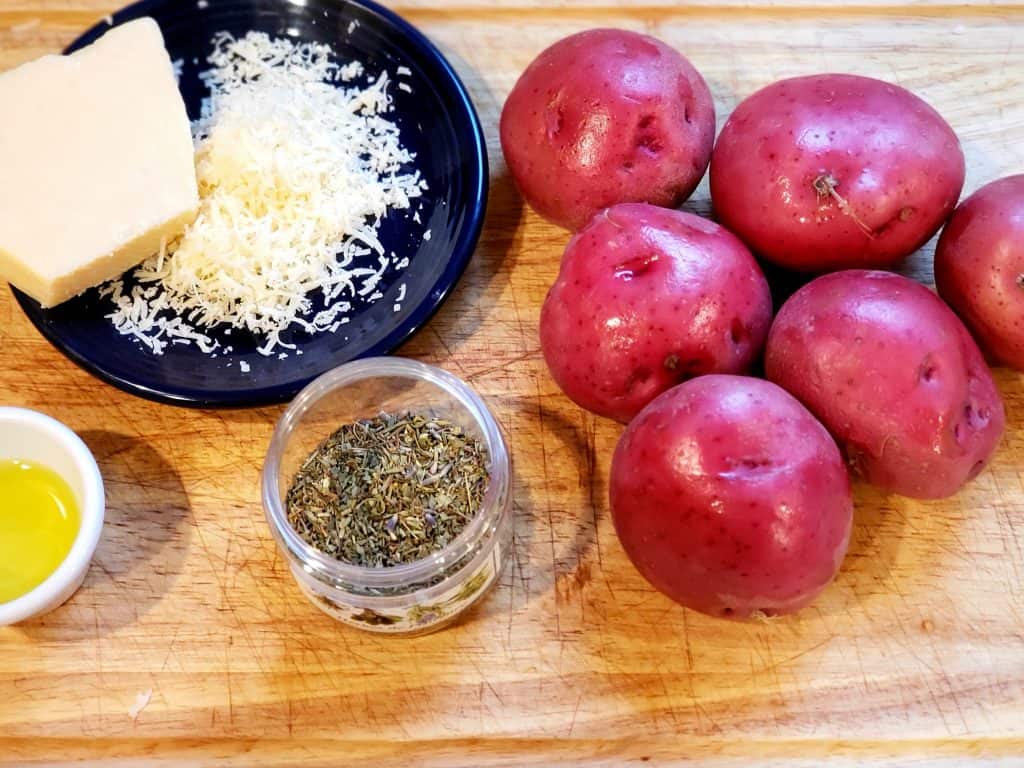 How to make Lavender Red Roasted Potatoes
Preheat oven to 450°
Wash and cut up potatoes into bite-size chunks.
Combine potatoes and olive oil to coat thoroughly.
Sprinkle with Lavender herbs and blend into potatoes.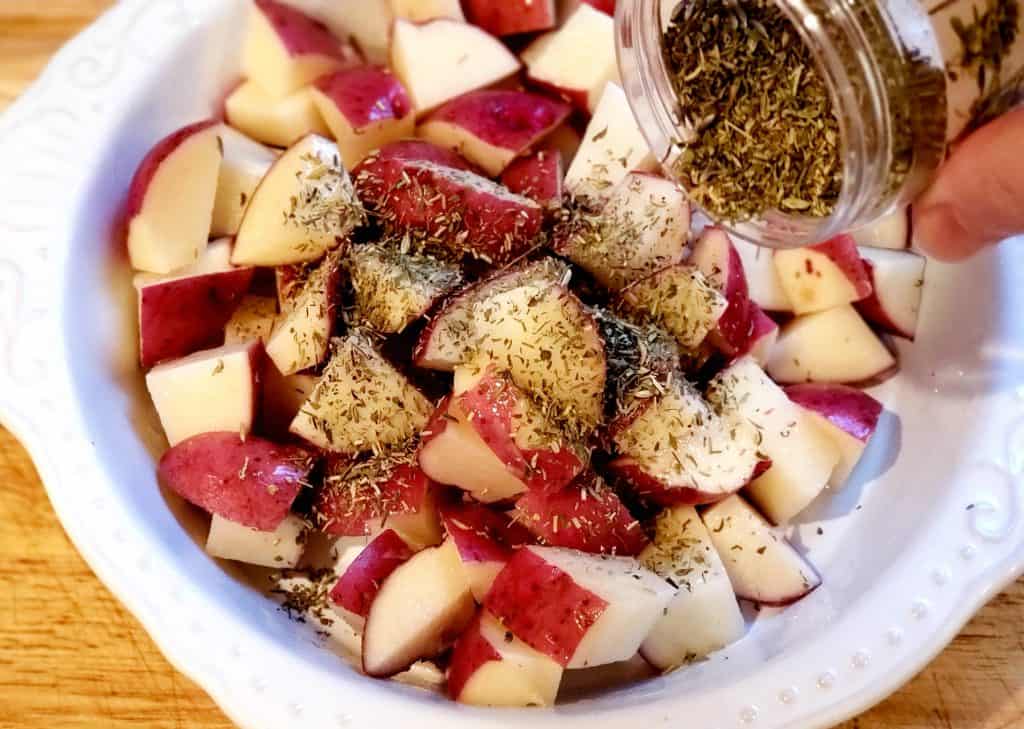 Add Parmesan cheese and blend again.
Pour potatoes into casserole dish.
Cover potatoes with aluminum foil and bake for 40 minutes.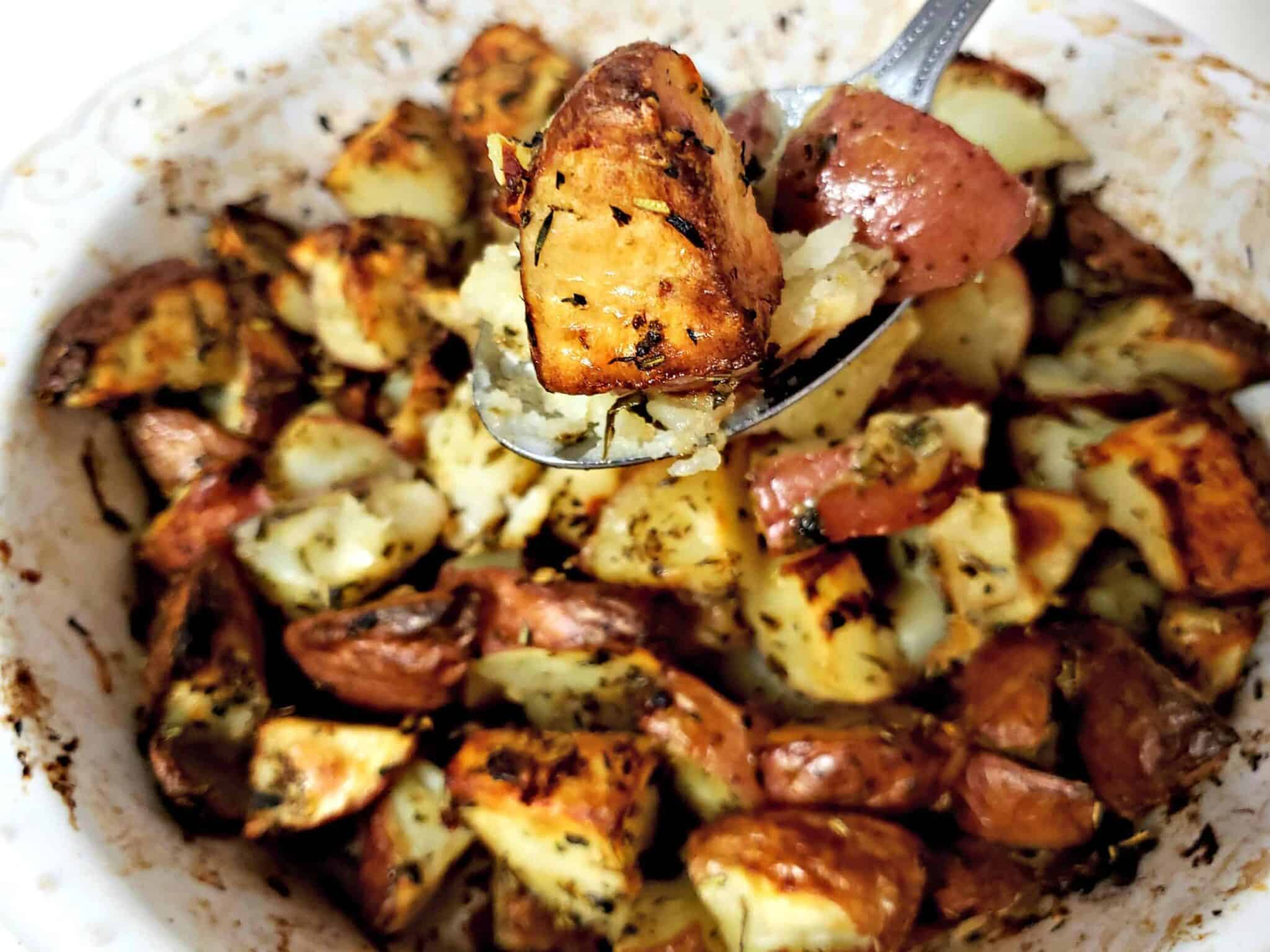 Uncover potatoes, stir to bring bottom potatoes to top, add 2 -3 tbsp butter (cut up into small pieces), and bake an additional 20 minutes or until potatoes are fork-tender and golden brown.
*If baking on a sheet pan, reduce the baking time.
If you like these Lavender Red Roasted Potatoes, check out these recipes as well: