The Target Black Friday Deals and Target Black Friday Ad Scans were posted here recently along with several other Black Friday Sales from your favorite stores.
If you are like me and would rather avoid the crowds and stay home this year, I have great news for you!
Many of the items included in the Target Black Friday Sale can be found on Amazon now and in many instances you'll get the same price or better, all without leaving your home.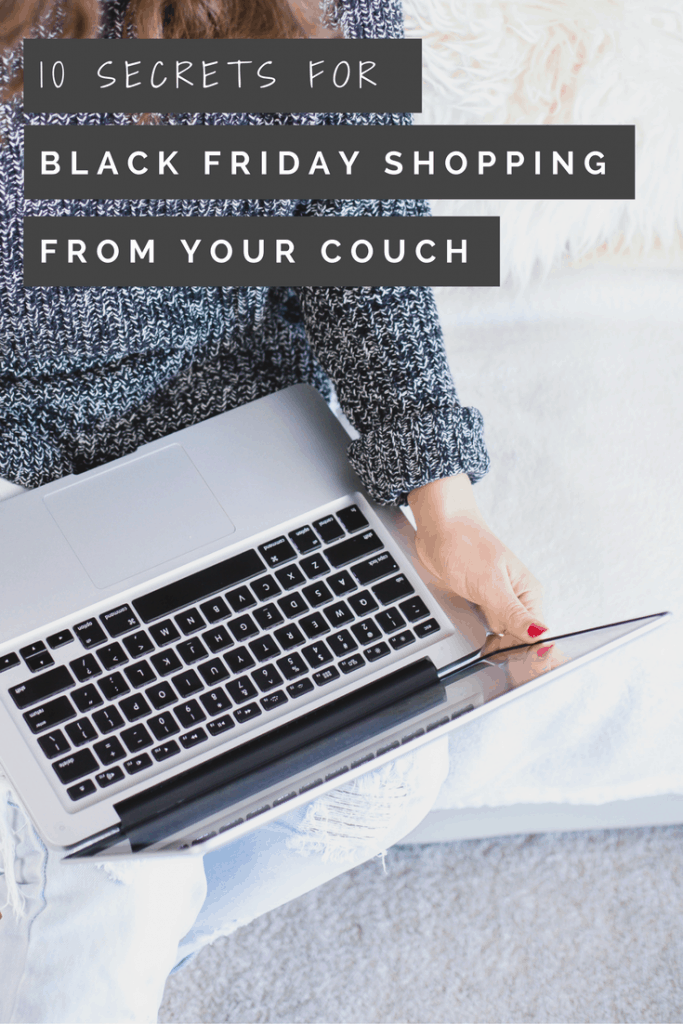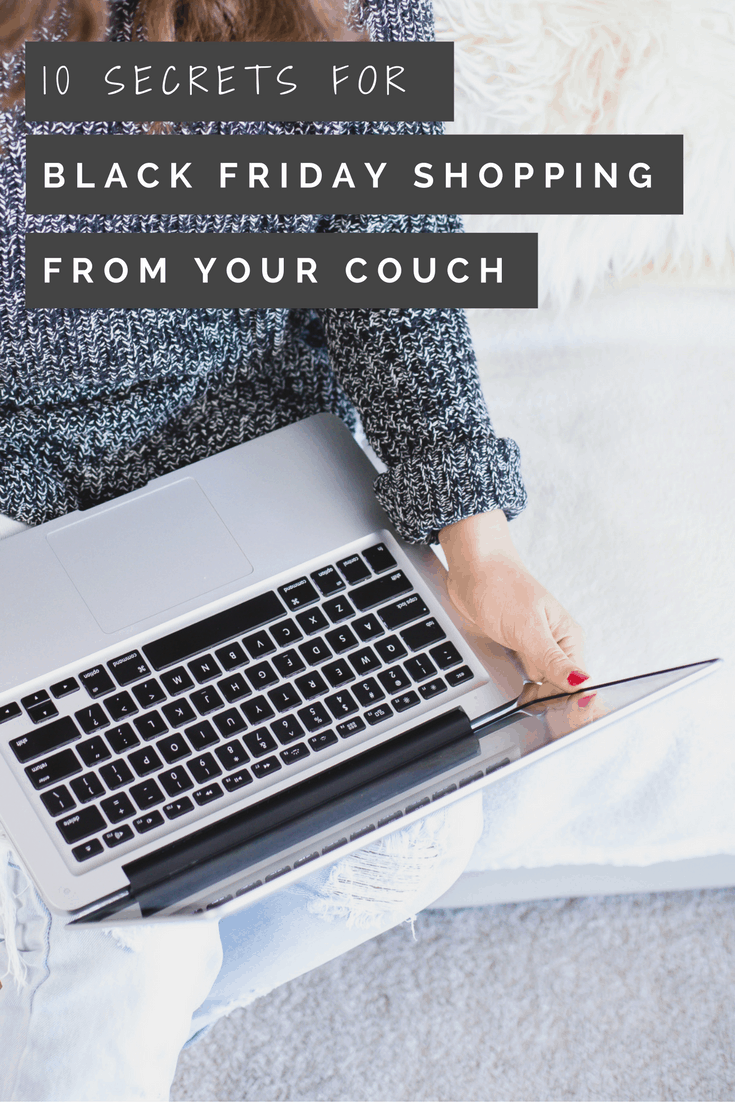 Plus if you have Amazon Prime you'll get everything delivered in two days absolutely FREE!
That's right!  Stay home, avoid the crazy Black Friday crowds and still get all of the Black Friday Deals delivered to your home.
If you do not already have an Amazon Prime membership, find out how to get a 30 day Amazon Prime Membership free!  Sign up for your free account today and use it all through the holiday shopping season to save.
Now let's get to all of the deals you have been looking for.
Electronics – Computers, Tablets & Accessories
*Polaroid 10.1″ 8GB Android Tablet with Bluetooth Keyboard — $59.99
—- Compare Prices and Check Reviews on Amazon (Comparable Product)
**HP Envy 5663 3-in-1 Printer — $69.99
—- Compare Prices and Check Reviews on Amazon (Comparable Product)
**HP 15.6″ Laptop (Model 15ba042nr) — $259.99 
(AMD A10 Quad Core Processor/1TB Storage/Windows 10)
—- Compare Prices and Check Reviews on Amazon
Electronics – Televisions, Movies & Media Devices
*Apple TV Products — 25% Off 
*RCA 9″ Portable DVD Player with Swivel Base — $53.99
—- Compare Prices and Check Reviews on Amazon
**Samsung 60″ Smart 4K UHD TV (Model 60KU6300) — $697.99
—- Compare Prices and Check Reviews on Amazon
**Samsung 55″ Curved Smart 4K UHD TV (Model 55KU6500) — $697.99
—- Compare Prices and Check Reviews on Amazon
**Samsung 55″ 1080p Smart LED TV (Model 55J6201) — $447.99
—- Compare Prices and Check Reviews on Amazon (Comparable Product)
**LG 55″ Smart 4K UHD TV — $499.99
—- Compare Prices and Check Reviews on Amazon (Comparable Product)
**Samsung 50″ 4K UHD Smart TV (Model 50KU6300) — $397.99
Get $70 Gift Card
Final Price: $627.99
—- Compare Prices and Check Reviews on Amazon
**Element 43″ Smart 4K UHD TV — $199.99
—- Compare Prices and Check Reviews on Amazon (Comparable Product)
**Samsung 40″ 1080p Smart LED TV (Modal 40J5200) — $247.99
—- Compare Prices and Check Reviews on Amazon
**Polaroid 32″ LED TV — $85.00
—- Compare Prices and Check Reviews on Amazon
**Sony 2D Wi-Fi Blu-ray Player — $49.99
—- Compare Prices and Check Reviews on Amazon
**Vizio 38″ 2.0 Home Theater Soundbar (Model SB3820x-C6) — $69.99
—- Compare Prices and Check Reviews on Amazon
**Samsung 37″ Bluetooth Streaming Soundbar with Wired Subwoofer — $82.99
—- Compare Prices and Check Reviews on Amazon (Comparable Product)
**Google Chromecast Media Streamer — $25.00
—- Compare Prices and Check Reviews on Amazon
**Amazon Fire TV Stick with Alexa Voice Remote — $29.99
—- Compare Prices and Check Reviews on Amazon
**Select Movies — $4.00
Home on Blu-Ray
     —- Compare Prices and Check Reviews on Amazon
     Joy on DVD
     —- Compare Prices and Check Reviews on Amazon
     Me Before You on DVD
     —- Compare Prices and Check Reviews on Amazon
     Mad Max: Fury Road on Blu-Ray
     —- Compare Prices and Check Reviews on Amazon
     and More
**Select Movies — $6.00
The Peanuts Movie on Blu-Ray
     —- Compare Prices and Check Reviews on Amazon
     Martian on Blu-Ray
     —- Compare Prices and Check Reviews on Amazon
     The Hunger Games: Mocking Jay on Blu-Ray
     —- Compare Prices and Check Reviews on Amazon
     American Sniper on Blu-Ray
     —- Compare Prices and Check Reviews on Amazon
     and More
Hisense 50″ Smart 4K Ultra HDTV — $249.99
—- Compare Prices and Check Reviews on Amazon 
RCA 9″ Portable DV Player — $53.99
—- Compare Prices and Check Reviews on Amazon
Select Blu-Ray Movies — $10.00
Finding Dory
     —- Compare Prices and Check Reviews on Amazon
     Star Trek: Beyond
     —- Compare Prices and Check Reviews on Amazon
Select Movies — $9.00
Ice Age: Collision Course on Blu-Ray
     —- Compare Prices and Check Reviews on Amazon
     X-Men: Apocalypse on Blu-Ray
     —- Compare Prices and Check Reviews on Amazon
     Kung Fu Panda 3 on Blu-Ray
     —- Compare Prices and Check Reviews on Amazon
     and More 
Select Disney Movies — $13.00
Zootopia on DVD
     —- Compare Prices and Check Reviews on Amazon
     Captain America: Civil War on DVD
     —- Compare Prices and Check Reviews on Amazon
     The Jungle Book on DVD
     —- Compare Prices and Check Reviews on Amazon
     and More
Select TV Series — $10.00
Downton Abbey
     —- Compare Prices and Check Reviews on Amazon
     Supergirl
     —- Compare Prices and Check Reviews on Amazon
     The Big Bang Theory
     —- Compare Prices and Check Reviews on Amazon
     and More
Select TV Series — $8.00
Outlander
     —- Compare Prices and Check Reviews on Amazon
     Modern Family
     —- Compare Prices and Check Reviews on Amazon
     House of Cards
     —- Compare Prices and Check Reviews on Amazon
     and More
Electronics – Gaming Consoles, Games & Accessories
*LEGO Dimensions Starter Packs — $39.99
—- Compare Prices and Check Reviews on Amazon
*Skylander Imaginations Starter Packs — $39.99
—- Compare Prices and Check Reviews on Amazon
*Guitar Hero Live — $39.99
—- Compare Prices and Check Reviews on Amazon
*Select Video Games — $35.00
LEGO Star Wars: The Force Awakens for PS4
     —- Compare Prices and Check Reviews on Amazon
     Battlefield 1 for Xbox One
     —- Compare Prices and Check Reviews on Amazon
     Titanfall 2 for Xbox One
     —- Compare Prices and Check Reviews on Amazon
*LEGO Dimensions Fun Packs — $10.00
—- Compare Prices and Check Reviews on Amazon
**PlayStation 4 500GB Slim Console with Uncharted Game — $249.99
—- Compare Prices and Check Reviews on Amazon
**New Nintendo 3DS Super Mario Edition — $99.99
—- Compare Prices and Check Reviews on Amazon
**Select Nintendo 3DS Video Games — $25.00
Pokemon
     —- Compare Prices and Check Reviews on Amazon
     Pokemon: Alpha Saphire
     —- Compare Prices and Check Reviews on Amazon
     Kirby: Planet Robobot
     —- Compare Prices and Check Reviews on Amazon
     Super Smash Bros
     —- Compare Prices and Check Reviews on Amazon
**Select Video Games — $29.99
NBA 2K17 for PS4
     —- Compare Prices and Check Reviews on Amazon
     Madden 17 for PS4
     —- Compare Prices and Check Reviews on Amazon
     FIFA 17 for XBox One
     —- Compare Prices and Check Reviews on Amazon
     and More
Xbox One S 500GB Battlefield 1 Bundle — $249.99 
Get $40 Target Gift Card
Final Price: $209.99
—- Compare Prices and Check Reviews on Amazon
Xbox One S 500GB Minecraft Bundle — $249.99 
Get $40 Target Gift Card
Final Price: $209.99
—- Compare Prices and Check Reviews on Amazon
All Xbox, Playstation, and Nintendo Gaming Cards — 10% Off
Call of Duty: Infinite Warfare for PS4 — $59.99
—- Compare Prices and Check Reviews on Amazon
Select Video Games — $8.00
Plants vs. Zombies: Garden Warfare for Xbox One
     —- Compare Prices and Check Reviews on Amazon
     Assassins Creed: Unity for Xbox One
     —- Compare Prices and Check Reviews on Amazon
     Titanfall for Xbox One
     —- Compare Prices and Check Reviews on Amazon
     Assassins Creed: Syndicate for PS4
     —- Compare Prices and Check Reviews on Amazon
Select Video Games — $15.00
Ratchet Clank for PS4
     —- Compare Prices and Check Reviews on Amazon
     Far Cry: Primal for PS4
     —- Compare Prices and Check Reviews on Amazon
     Fallout 4 for PS4
     —- Compare Prices and Check Reviews on Amazon
     Super Mario Bros 2 for Nintendo DS
     —- Compare Prices and Check Reviews on Amazon
Select Video Games — $25.00
Doom for Xbox One
     —- Compare Prices and Check Reviews on Amazon
     Just Dance 2017 for Wii
     —- Compare Prices and Check Reviews on Amazon
     No Man's Sky for PS4
     —- Compare Prices and Check Reviews on Amazon
     Battleborn for PS4
     —- Compare Prices and Check Reviews on Amazon
Select Video Games — $35.00
Titanfall 2 for Xbox One
     —- Compare Prices and Check Reviews on Amazon
     WW 2K17 for PS4
     —- Compare Prices and Check Reviews on Amazon
     Super Mario Maker for Wii U
     —- Compare Prices and Check Reviews on Amazon
     Battlefield 1 for Xbox One
     —- Compare Prices and Check Reviews on Amazon
All Skylanders Imaginators Sensei Figures — $10.00
—- Compare Prices and Check Reviews on Amazon
All LEGO Dimensions Fun Packs — $10.00
—- Compare Prices and Check Reviews on Amazon
PS4 DualShock Controller — $39.99
—- Compare Prices and Check Reviews on Amazon
Xbox One Wireless Controller — $39.99
—- Compare Prices and Check Reviews on Amazon
Turtle Beach Earforce XO One — $44.99
—- Compare Prices and Check Reviews on Amazon
Razer Kraken Pro Headset — $44.99
—- Compare Prices and Check Reviews on Amazon
Foldable Gaming Rocking Chair with Built in Speakers — $35.00
—- Compare Prices and Check Reviews on Amazon (Comparable Product)
Electronics – Cell Phones, Head Phones & Speakers
**Amazon Fire 7″ 8GB Wi-Fi Tablet — $33.33
—- Compare Prices and Check Reviews on Amazon
**Amazon Fire 7″ Kids Edition Wi-Fi Tablet with Bumper — $74.99
—- Compare Prices and Check Reviews on Amazon
**Amazon Kindle Paperwhite with Wi-Fi and Built-In Backlight — $99.99
—- Compare Prices and Check Reviews on Amazon
**Beats Solo 2 Wireless Heaphones — $199.99
—- Compare Prices and Check Reviews on Amazon
**Beats Tour Earphones — $64.99
—- Compare Prices and Check Reviews on Amazon
**Sonos Play:1 Wireless Speaker — $149.99
—- Compare Prices and Check Reviews on Amazon
**Altec Lansing Omni Jacket Bluetooth Speaker — $99.99
—- Compare Prices and Check Reviews on Amazon
Select Prepaid Phones — 50-65% Off
iPhone 7 – $0 Down with Qualifying Financing
Get $250 Gift Card with Purchase
—- Compare Prices and Check Reviews on Amazon
iPhone 7 Plus — $0 Down with Qualifying Financing
Get $250 Gift Card with Purchase
—- Compare Prices and Check Reviews on Amazon
Samsung Galaxy S7 or S7 Edge — Free $250 Gift Card with Purchase
(+ Free Samsung Gear VR Headset and $50 Oculus Content Pack)
—- Compare Prices and Check Reviews on Amazon
Samsung Galaxy Tab A 7″ 8GB Tablet — $99.99
—- Compare Prices and Check Reviews on Amazon
Polaroid 10.1″ 8GB Android Tablet with Bluetooth Keyboard — $59.99
—- Compare Prices and Check Reviews on Amazon (Comparable Product)
All iPods — 20% Off
iPad Pro 9.7″ — $449.00
—- Compare Prices and Check Reviews on Amazon
iPad Air 2 — $274.00
—- Compare Prices and Check Reviews on Amazon
iPad Mini 2 — $199.79
—- Compare Prices and Check Reviews on Amazon
Apple Watch Series 1 — starting at $198.00
—- Compare Prices and Check Reviews on Amazon
Apple Watch Series 2 — starting at $369.99
—- Compare Prices and Check Reviews on Amazon
Homido Grab Virtual Reality Headset — $24.99
—- Compare Prices and Check Reviews on Amazon (Comparable Product)
Powerbeats Wireless Headphones — $89.99
—- Compare Prices and Check Reviews on Amazon
Beats Solo Wireless Headphones — $119.99
—- Compare Prices and Check Reviews on Amazon
Beats Tour Earphones — $64.99
—- Compare Prices and Check Reviews on Amazon
Skullcandy Ink'd Wireless Earphones — $24.99
—- Compare Prices and Check Reviews on Amazon
Skullcandy Uproar Wireless Headphones — $24.99
—- Compare Prices and Check Reviews on Amazon
Otterbox Commuter Cases — 40% Off
Electronics – Cameras & Video Recorders
**Nikon D3400 DSLR Camera Bundle — $499.99 
(Includes Camera, 18-55mm Lens, 70-300mm Lens)
—- Compare Prices and Check Reviews on Amazon
**Canon T6 DSLR Camera Bundle — $449.99
(Includes Camera, 18-55m Lens, 75-300mm Lens, 16GB SD Card, and Bag)
—- Compare Prices and Check Reviews on Amazon
**DJI Phantom 3 Standard Drone — $399.99
—- Compare Prices and Check Reviews on Amazon
**GoPro HERO5 Black Video Camera — $399.99
Get $60 Gift Card with Purchase
Final Price: $339.99
—- Compare Prices and Check Reviews on Amazon
GoPro HERO Sessions Bundle — $179.99
(Includes GoPro Camera, Floating Handle, SanDisk 16GB MicroSD Card)
Get $20 Target Gift Card
Final Price: $159.99
—- Compare Prices and Check Reviews on Amazon
Electronics – Miscellaneous
Fitbit Charge HR with PurePulse Heart Rate Monitoring — $89.95
—- Compare Prices and Check Reviews on Amazon
Fitbit Alta Activity Band — $99.95
—- Compare Prices and Check Reviews on Amazon
Fitbit Charge 2 Activity Band — $129.95
—- Compare Prices and Check Reviews on Amazon
Vivofit Jr. Kids' Activity Tracker — $49.99
—- Compare Prices and Check Reviews on Amazon
Vivofit 3 with Garmin Move IQ — $59.99
—- Compare Prices and Check Reviews on Amazon
Vivosmart HR+ GPS Activity Tracker — $119.99
—- Compare Prices and Check Reviews on Amazon
Casio 61-Key Keyboard with Sound EFX Sampler with Stand (Model CTK2090) — $79.99
—- Compare Prices and Check Reviews on Amazon
Singing Machine Remix Hi-Def Digital Karaoke System with LED Lights — $49.99
—- Compare Prices and Check Reviews on Amazon (Comparable Product)
Garth Brooks: The Ultimate Collection 10-Disc Set — $25.00
—- Compare Prices and Check Reviews on Amazon
Select Music CDs — $8.00
Kidz Bop 33
     —- Compare Prices and Check Reviews on Amazon
     Lady Gaga
     —- Compare Prices and Check Reviews on Amazon
     Michael Buble
     —- Compare Prices and Check Reviews on Amazon
     and More
iTunes Gift Cards — Buy One, Get One 30% Off
Sharper Image Sound Soother Machine — $19.99
—- Compare Prices and Check Reviews on Amazon
6-Port USB Charging Station — $19.99
—- Compare Prices and Check Reviews on Amazon (Comparable Product)
Kitchen – Small Appliances
**Ninja Professional Kitchen System — $129.99
—- Compare Prices and Check Reviews on Amazon
**Ninja Coffee Bar with Glass Carafe — $129.99
—- Compare Prices and Check Reviews on Amazon
KitchenAid Ultra Power Plus 4.5-Quart Stand Mixer — $259.99 
Get $20 Gift Card with Purchase
Final Price: $239.99
—- Compare Prices and Check Reviews on Amazon
**Hamilton Beach 6-Speed Hand Mixer — $10.99
—- Compare Prices and Check Reviews on Amazon (Comparable Product)
**West Bend Air Crazy Electric Popcorn Maker — $9.99
—- Compare Prices and Check Reviews on Amazon
**Black & Decker 12-Speed 12-Cup Blender — $14.99
—- Compare Prices and Check Reviews on Amazon
**Oster 2-Slice Toaster — $17.49
—- Compare Prices and Check Reviews on Amazon
**Black & Decker 8-Serving Electric Griddle — $14.99
—- Compare Prices and Check Reviews on Amazon
**Keurig K50 Single Serve Coffee Brewer — $79.99 
Get $15 Gift Card with Purchase
Final Price: $64.99
—- Compare Prices and Check Reviews on Amazon
Select Keurig 16-18 Pack K-Cup Pods — $8.00
Nutri Ninja Auto-IQ Pro Complete Blending System — $69.99
—- Compare Prices and Check Reviews on Amazon
Ninja Professional Blender — $69.99
—- Compare Prices and Check Reviews on Amazon
Ninja Master Prep Professional Blender — $26.99
—- Compare Prices and Check Reviews on Amazon
Bella Dual-Brew Single Serve Coffeemaker — $29.99
—- Compare Prices and Check Reviews on Amazon
Black & Decker Toaster Oven — $17.00
—- Compare Prices and Check Reviews on Amazon (Comparable Product)
Crock-Pot Smart-Pot 4-Quart Digital Slow Cooker — $17.00
—- Compare Prices and Check Reviews on Amazon
Mr. Coffee 12-Cup Programmable Coffeemaker — $17.00
—- Compare Prices and Check Reviews on Amazon (Comparable Product)
Bella 6-Quart Pressure Cooker — $49.99
—- Compare Prices and Check Reviews on Amazon
Kitchen – Cooking, Baking & Dinnerware
**T-Fal 20-Piece Non-Stick Cookware Set — $49.99
—- Compare Prices and Check Reviews on Amazon (Comparable Product)
Rachael Ray 14-Piece Porcelain Enamel Aluminum Cookware Set — $89.99
—- Compare Prices and Check Reviews on Amazon (Comparable Product)
Corelle 6-Pack White Dinner Plates, Lunch Plates or Bowls — $9.99
—- Compare Prices and Check Reviews on Amazon
Pyrex 18-Piece Bakeware and Storage Set — $18.00
—- Compare Prices and Check Reviews on Amazon
Anova Sous Vide Bluetooth Precision Cooker — $99.99
—- Compare Prices and Check Reviews on Amazon
Household – Linens, Home Decor & Furniture
Save $50 When You Spend $100 on Holiday Decor from the Wondershop
*Phillips LED Indoor/Outdoor Projector — $15.00 
*All Fieldcrest Towels — 40% Off
*All Fieldcrest Bedding — 40% Off
**Threshold Cenille Throw Blanket — $9.99
**All Frames & Photo Albums – Buy One, Get One Free
**All Jar Candles — Buy One, Get One Free
Queen Size 5-Piece Velvet/Sherpa or Kingston Bedding Set — $34.99
Room Essentials Plush Pillow — $3.00
Threshold Twin-Size Knit Sweater Blanket — $24.99
Faux Fur Throw Blanket — $19.99
—- Compare Prices and Check Reviews on Amazon (Comparable Product)
Threshold Twin-Size Flannel Sheet Set — $13.99
—- Compare Prices and Check Reviews on Amazon (Comparable Product) 
Pillowfort Twin-Size Flannel Sheet Sets — $13.99
—- Compare Prices and Check Reviews on Amazon
Room Essentials Twin-Size Microfiber Sheet Set — $6.99
Room Essentials Bath Towels — $2.00
Room Essentials Hand Towels, 2 Pack — $2.00
Room Essentials Washcloths, 8 Pack — $2.00
Star Shower Motion Laser Light — $49.99  
Get $5 Gift Card with Purchase
Final Price: $44.99
—- Compare Prices and Check Reviews on Amazon
6′ Alberta Pre-Lit Christmas Tree — $30.00
—- Compare Prices and Check Reviews on Amazon (Comparable Product)
Household – Cleaning, Tools & Outdoor Items
*Hoover WindTunnel T2 Rewind Bagless Vacuum — $64.99
—- Compare Prices and Check Reviews on Amazon (Comparable Product)
**Dyson V6 Animal Cordless Stick Vacuum — $299.99
—- Compare Prices and Check Reviews on Amazon
**Dyson Ball Origin Upright Vacuum — $199.99
—- Compare Prices and Check Reviews on Amazon
**Shark Navigator DLX Upright Vacuum — $99.99
—- Compare Prices and Check Reviews on Amazon
**Shark Rocket 2-in-1 Vacuum — $129.99
—- Compare Prices and Check Reviews on Amazon
iRobot Roomba 650 Robotic Vacuum — $274.99
—- Compare Prices and Check Reviews on Amazon
Samsung POWERbot Robotic Vacuum — $349.99
Get $50 Gift Card with Purchase
Final Price: $299.99 30
—- Compare Prices and Check Reviews on Amazon
Hoover Quest 700 Robotic Vacuum — $199.99
—- Compare Prices and Check Reviews on Amazon
Black & Decker Lithium Cyclonic Hand Vacuum — $27.99
—- Compare Prices and Check Reviews on Amazon
Black & Decker Lithium Ion 2-in-1 Cordless Stick Vacuum — $59.88
—- Compare Prices and Check Reviews on Amazon
Dirt Devil Pro Express Bagless Upright Vacuum — $24.99
—- Compare Prices and Check Reviews on Amazon
Hoover WindTunnel T2 Rewind Bagless Upright Vacuum — $64.99
—- Compare Prices and Check Reviews on Amazon
Bissell Little Green Portable Deep Cleaner — $49.99 
—- Compare Prices and Check Reviews on Amazon
Threshold 26″ Wood Burning Fire Bowl with Herringbone Cutouts — $40.00
—- Compare Prices and Check Reviews on Amazon
Household – Miscellaneous
Select Books and Language Software — 50% Off
Skyline 5-Piece Luggage Set — $49.99
—- Compare Prices and Check Reviews on Amazon (Comparable Product)
Serta Queen Double-High Airbed with Built-In Pump — $49.99
—- Compare Prices and Check Reviews on Amazon
Limited Edition Sharpie 36-Count Set — $14.99
—- Compare Prices and Check Reviews on Amazon (Comparable Product)
Nest Security Camera — $149.00
—- Compare Prices and Check Reviews on Amazon
Personal Care Products
**Philips Norelco 4200 Wet/Dry Shaver — $34.99
—- Compare Prices and Check Reviews on Amazon (Comparable Product)
**Philips Norelco 7500 Multigroom Body Trimmer — $34.99
—- Compare Prices and Check Reviews on Amazon
**Philips Sonicare 2-Pack Brush Head Refill — $14.99
—- Compare Prices and Check Reviews on Amazon
**Philips Sonicare 2 Series Toothbrush — $34.99
—- Compare Prices and Check Reviews on Amazon
E.L.F. Holiday Brush Gift Set — $8.00 
E.L.F. Nail Polish Holiday Gift Set — $8.00
—- Compare Prices and Check Reviews on Amazon (Comparable Product)
Chi 1″ Flat Iron with Bonus Brush and Mini Dryer — $74.99
—- Compare Prices and Check Reviews on Amazon (Comparable Product)
Household – Children & Infant Items
*Pillow & Throw Character Sets — $12.99 
*Fisher Price Laugh & Learn Activity Table — $24.99
—- Compare Prices and Check Reviews on Amazon
**Motorola Digital Video Monitor with 4.3″ Screen and 2 Cameras — $129.99
—- Compare Prices and Check Reviews on Amazon
Pillowfort Teepee — $45.00
—- Compare Prices and Check Reviews on Amazon (Comparable Product)
Luna Lounger in Blue or Pink — $45.00 
All Fisher Price Gyms and Bright Star and Einstein Boxed Toys — 50% Off
Graco Milestone All-in-One Convertible Car Seat — $174.99
—- Compare Prices and Check Reviews on Amazon
Graco Belt Positioning Highback Booster Seat — $29.00
—- Compare Prices and Check Reviews on Amazon
Graco On-the-Go Playard — $49.99
—- Compare Prices and Check Reviews on Amazon
Toys – Cars & Action Heroes
**Life-Size 48″ Big Figs (Including Stormtrooper, Darth Vader, TMNT) — $49.99
—- Compare Prices and Check Reviews on Amazon
**Minecraft Figures Multipack — $29.99
—- Compare Prices and Check Reviews on Amazon
**Batman vs. Superman 12″ Figures 6-Pack — $29.99
—- Compare Prices and Check Reviews on Amazon
**Robosapien Blue App Enabled Robot — $49.99
—- Compare Prices and Check Reviews on Amazon
**New Bright 1:15 Scale Monster Jam Grave Digger RC Truck — $15.00
—- Compare Prices and Check Reviews on Amazon
**New Bright 1:15 Scale El Toro Loco RC Truck — $15.00
—- Compare Prices and Check Reviews on Amazon
**New Bright 1:15 Scale Dragon RC Truck — $15.00
—- Compare Prices and Check Reviews on Amazon (Comparable Product)
**New Bright 1:6 Scale Off Road Monster Truck — $45.00
—- Compare Prices and Check Reviews on Amazon (Comparable Product)
Hot Wheels Speed Chargers Circuit Speedway — $49.99 
Buy One, Get One 50% Off
Final Price: as low as $25.00
—- Compare Prices and Check Reviews on Amazon
Matchbox Stinky the Garbage Truck — $39.99
—- Compare Prices and Check Reviews on Amazon
Star Wars Rogue One 6-Pack 12″ Figures — $44.99 
Buy One, Get One 50% Off
Final Price: as low as $22.50
—- Compare Prices and Check Reviews on Amazon
Teenage Mutant Ninja Turtles 6-Pack Figures — $44.99 
Buy One, Get One 50% Off
Final Price: as low as $22.50
—- Compare Prices and Check Reviews on Amazon
Nerf Mega Thunderbow — $17.00 
Buy One, Get One 50% Off
Final Price: as low as $8.50
—- Compare Prices and Check Reviews on Amazon
Marvel Captain America Civil War Scope Vision Helmet — $17.99 
Buy One, Get One 50% Off
Final Price: as low as $9.00
—- Compare Prices and Check Reviews on Amazon
Marvel Captain America Civil War Blaster Reveal Shield — $17.99
Buy One, Get One 50% Off
Final Price: as low as $9.00
—- Compare Prices and Check Reviews on Amazon
Sky Viper M500 Nano Drone — $18.99
—- Compare Prices and Check Reviews on Amazon
Toys – Build Sets, Games, Playsets & Crafts
*Little People Big Animal Zoo — $24.99
—- Compare Prices and Check Reviews on Amazon
*Imaginext Super Hero Flight City — $49.99
—- Compare Prices and Check Reviews on Amazon
**Finding Dory 15-Pack Figures — $23.99
—- Compare Prices and Check Reviews on Amazon (Comparable Product)
**Paw Patrol Multipack — $49.99 
**LEGO Minecraft Crafting Box — $29.99
—- Compare Prices and Check Reviews on Amazon
**LEGO City Training Jet Transporter — $29.99
—- Compare Prices and Check Reviews on Amazon
**LEGO Creator Changing Seasons — $29.99
—- Compare Prices and Check Reviews on Amazon
**LEGO Super Heroes Gorilla Goes Bananas — $29.99
—- Compare Prices and Check Reviews on Amazon
**LEGO Friends Livi's Pop Star House — $29.99
—- Compare Prices and Check Reviews on Amazon
**Nerf X-Shot 4-Pack Bundle — $9.99 
**Black & Decker Workbench — $29.99
—- Compare Prices and Check Reviews on Amazon
**Select Games — $2.99 – $12.49
Bucket of Doom
     —- Compare Prices and Check Reviews on Amazon
     Suspicion
     —- Compare Prices and Check Reviews on Amazon
     Quick Cups
     —- Compare Prices and Check Reviews on Amazon
     and More
**Crayola Activity Sets — $12.99 
Melissa & Doug Wooden Double Sided Tabletop Easel — $20.00 
Buy One, Get One 50% Off
Final Price: as low as $10.00
—- Compare Prices and Check Reviews on Amazon
Marble Mania Wacky Trax Marble Run — $29.99
—- Compare Prices and Check Reviews on Amazon (Comparable Product)
Kinetic Foam — $10.00
—- Compare Prices and Check Reviews on Amazon
Giant Tumbling Tower — $44.00
—- Compare Prices and Check Reviews on Amazon (Comparable Product)
Giant Kerplunk — $29.00
—- Compare Prices and Check Reviews on Amazon
Super Wubble Ball — $14.00
—- Compare Prices and Check Reviews on Amazon
Orbeez Mood Lamp — $10.00
—- Compare Prices and Check Reviews on Amazon
Toys – Dolls & Pretend Play
*Badger Basket Wooden Doll House for 12″ Dolls — $69.00 
**Barbie Big Box w/Ultimate Closet, Accessories, Glam Convertible, and Dolls — $29.99
—- Compare Prices and Check Reviews on Amazon
**Barbie Ultimate Puppy Mobile — $29.99
—- Compare Prices and Check Reviews on Amazon
**3-Foot Giant Plush Bear — $10.00
—- Compare Prices and Check Reviews on Amazon (Comparable Product) 
Barbie Fashion Doll — $4.99
—- Compare Prices and Check Reviews on Amazon
Monster High Dolls — $4.99
—- Compare Prices and Check Reviews on Amazon
My Size Belle, Elsa, or Anna Doll — $49.00
Buy One, Get One 50% Off
Final Price: as low as $25.00
—- Compare Prices and Check Reviews on Amazon
VTech Go! Go! Smart Friends Enchanted Princess Palace — $44.99
Buy One, Get One 50% Off
Final Price: as low as $22.50
—- Compare Prices and Check Reviews on Amazon
Our Generation Ice Cream Truck — $99.00
Buy One, Get One 50% Off
Final Price: as low as $49.50
—- Compare Prices and Check Reviews on Amazon
My Little Pony 6″ Action Pony — $12.00
Buy One, Get One 50% Off
Final Price: as low as $6.00
—- Compare Prices and Check Reviews on Amazon
Squinkies Do Drops Collector Pack — $7.00 20
—- Compare Prices and Check Reviews on Amazon
Littlest Pet Shop Mini Pet Pack — $7.00 20
—- Compare Prices and Check Reviews on Amazon
Num Noms Starter Pack — $7.00 20
—- Compare Prices and Check Reviews on Amazon
Cabbage Patch Kids Play 'n Travel Set — $25.00 20
—- Compare Prices and Check Reviews on Amazon
Doc McStuffins Rosie the Rescuer — $25.00 20
—- Compare Prices and Check Reviews on Amazon
Disney Frozen Ultimate Jewelry Set — $10.00 18
—- Compare Prices and Check Reviews on Amazon
Toys – Bicycles, Ride Ons & Outdoor Toys
*Jetson V6 Hoverboard with Bluetooth Speakers — $284.99 2
—- Compare Prices and Check Reviews on Amazon (Comparable Product)
**Stardust 6V Ride On Quad — $85.00 27
—- Compare Prices and Check Reviews on Amazon
**BMW 6V Ride On Motorcycle — $85.00 27
—- Compare Prices and Check Reviews on Amazon
Franklin Sports Quickset Table Tennis Table — $89.00 26
—- Compare Prices and Check Reviews on Amazon
Razor A Foldable Scooter — $18.00 27
—- Compare Prices and Check Reviews on Amazon
Razor E175 Electric Scooter — $94.00 27
—- Compare Prices and Check Reviews on Amazon
Shopkins 16′ Bike — $58.00 27
—- Compare Prices and Check Reviews on Amazon (Comparable Product)
Spider-Man 14″ Bike — $58.00 27
—- Compare Prices and Check Reviews on Amazon
2016 Back Friday Ad Scans
American Eagle Black Friday Ad Scan
Babies R us Black Friday Ad Scan
Barnes & Noble Black Friday Ad Scan 
Bass Pro Shops Black Friday Ad Scan
Bed Bath & Beyond Black Friday Ad Scan
Big Lots Black Friday Ad Scans
Burlington Black Friday Ad Scan
Dollar General Black Friday Ad Scan
Dollar Tree Black Friday Ad Scan
Ebay Black Friday Ad Scan 2016
Game Stop Black Friday Ad Scan
Gander Mountain Black Friday Ad Scan
Guitar Center Black Friday Ad Scan
Michael's Black Friday Ad Scan
Microsoft Black Friday Ad Scan
New York & Company Black Friday Ad Scan
Office Depot Office Max Black Friday Ad Scan
Sam's Club Black Friday Ad Scan
Shoe Carnival Black Friday Ad Scan
Stein Mart Black Friday Ad Scan 
The Body Shop Black Friday Ad Scan
Tractor Supply Black Friday Ad Scan 
Toys R Us Black Friday Ad Scan
Walgreens Black Friday Ad Scan