Did you know that you can freeze milk? It's true and it's pretty easy to do when you follow these tips for freezing milk.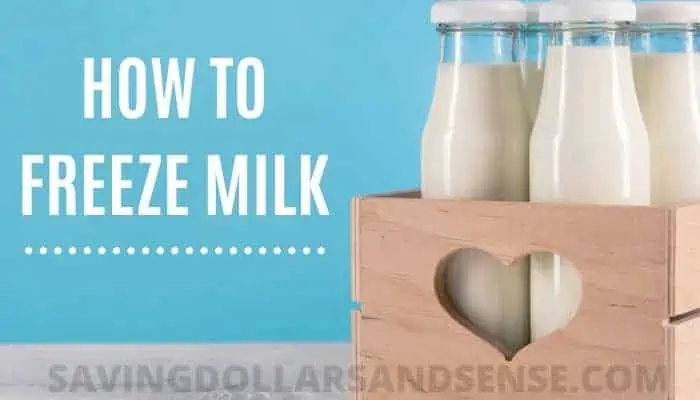 One of the best ways that I have found to save money on groceries, is to buy extra when I find something on sale.
This helps my monthly grocery budget because when I buy extra on sale, I don't have to buy it full price on other weeks when I can't find items on sale or markdown.
Dairy is one of the items on my grocery list that I always try to grab extra of, whenever I can find it on clearance.
You can freeze lots of dairy items like milk, cheese and butter to make it last much longer than the expiration date printed on the package.
Can Milk Be Frozen?
Freezing milk is a great way to save money whenever you can find it on sale at a steep discount.
If you shop often you can find milk for well under a dollar a gallon when it gets closer to its expiration date.
Whenever you find a good deal, you can take advantage of it by freezing the milk for long term storage. This can allow you to store up to 6 months of milk if you are blessed with the storage space.

How to Make Milk Last for 6 Months
Freezing milk is easy. Start by checking the expiration date.
Count how many days from the current date to the expiration date. This is how long the milk will be good for after thawing and needs to be written down to help you keep track.
Decide how you want to store the milk in your freezer.
If you find that your family can go through a full gallon in as many days as you will have after thawing you can stick the jug right into the freezer as is. If your family goes through milk more slowly you will need to make adjustments.
Great storage options for milk include:
Upcycled empty and cleaned water bottles
You can even use the gallon containers that they come in.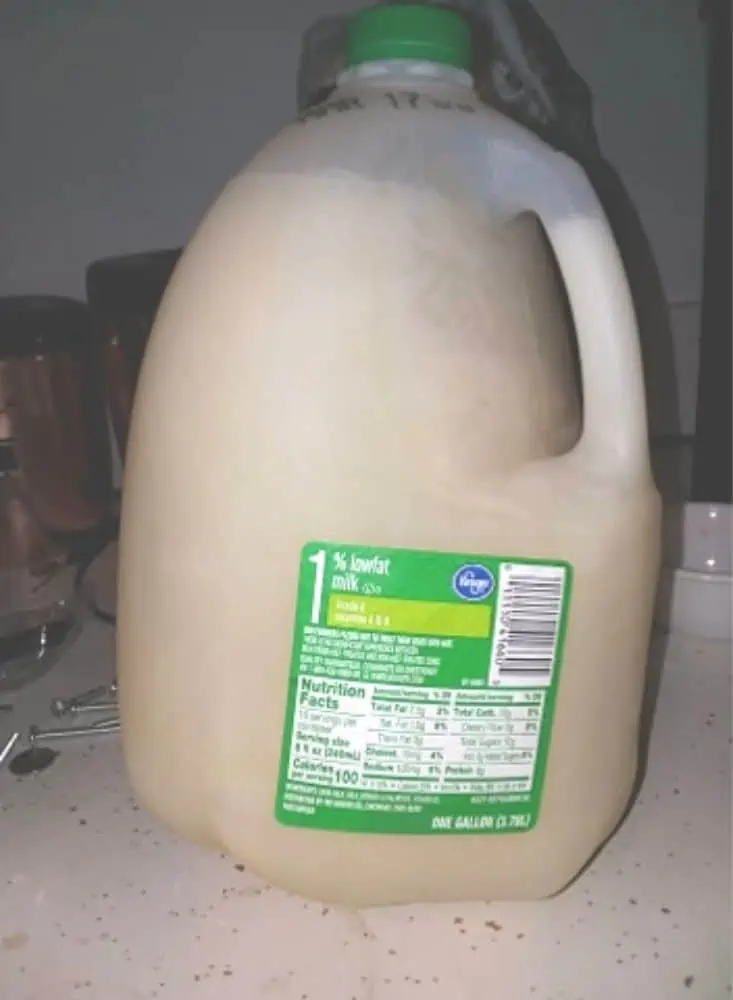 IMPORTANT TIP: If you choose to use the container the milk came it, just make sure to remove about a cup of milk first. You will need to make room for the expansion that will take place when the milk freezes.
Bags make a great flat storage option allowing you to store more milk and thaw it faster.
How long can you freeze your milk?
Milk can be kept for up to 6 months in a freezer.
Write the number of days the milk is good for directly on each package before freezing. Add the date, 6 months from the current date, so you know when the milk will no longer be good inside the freezer.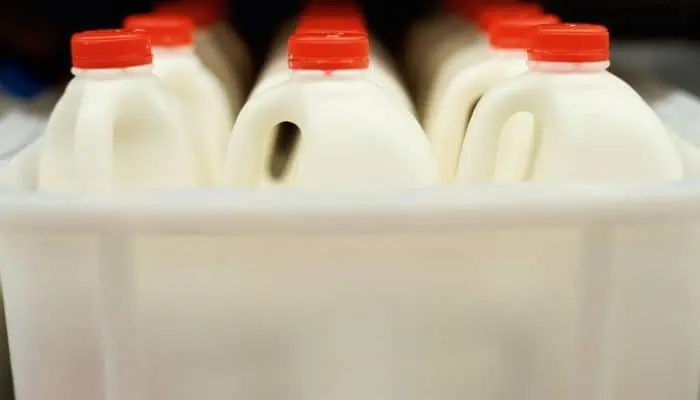 How to Thaw Milk
To thaw frozen milk, place the container of milk in a bowl on the counter to thaw quickly. Be sure to watch the milk to ensure it does not get too warm sitting out on the counter.
If you aren't in a hurry to use the milk right away, you can allow it to thaw inside the refrigerator, for slower thawing that doesn't need to be supervised. A full gallon jug can take a few days to thaw.
Can you drink frozen and thawed milk?
After thawing frozen milk completely, give it a good shake to help mix the fat and proteins back in, to restore the original flavor and texture of the milk.
If you use the milk before it is completely thawed, you will be left with a more watery taste and texture to the milk.
Some people do not care for the texture of the milk after it has been frozen and thawed. You can still use the thawed milk in any recipe that calls for milk.
But it works great for recipes like these: