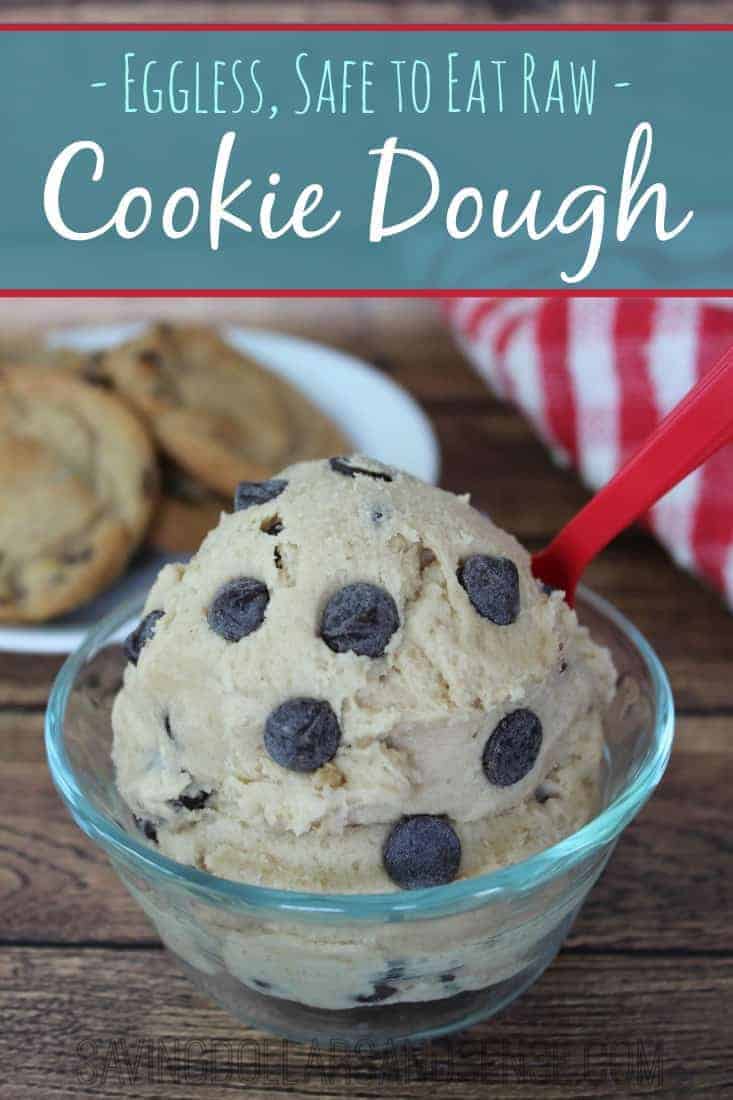 One thing that I personally never understood was how much my family LOVES eating raw cookie dough.
In fact my 16 year old son loves the stuff so much that when his sister would make cookies for the family she would set aside a chunk of dough for him knowing that was the way he preferred his cookies.
I learned early on that this was one battle I needed to ignore even though the idea of raw egg in the cookie dough made me squeamish, I was never going to convince my almost grown kids that it would make them sick. Especially since they have yet to actually get sick from eating it.
Thankfully this Edible Chocolate Chip Cookie Dough recipe is perfect for eating!
It has the same amount of deliciousness that cookie dough eaters have come to love without the raw eggs that moms warn against.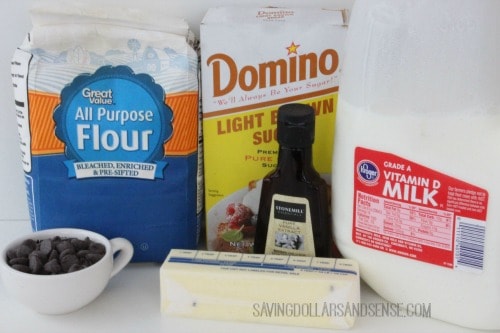 INGREDIENTS
1/2 cup Brown Sugar
2/3 cup Flour
1/4 cup Chocolate Chips
4 tbsp softened Butter
2 tbsp Milk
1/4 tsp Salt
1/4 tsp Vanilla
DIRECTIONS
Heat flour in microwave for 2 minutes (internal temp 160).
Mix together brown sugar, butter, vanilla and salt until well mixed.
Add in milk and gradually add flour until desired dough consistency is reached.
Stir in chocolate chips.