Learning to Grow Edible flowers is a frugal way to make an ordinary meal seem fancy and expensive.
More and more gardeners are looking for ways to add more value to their own gardens, while still saving more money and making the most of their efforts.
Growing your own edible flowers is a great way to do this and get the most of your hard work. They are so pretty that are definitely worth adding to your flower beds.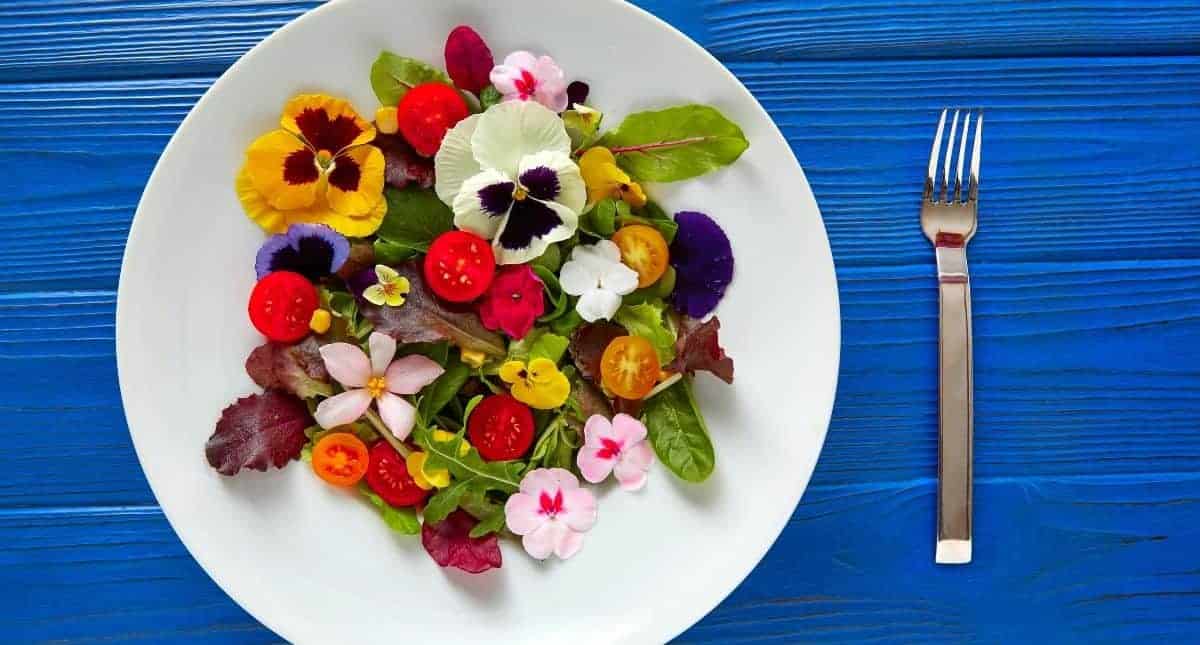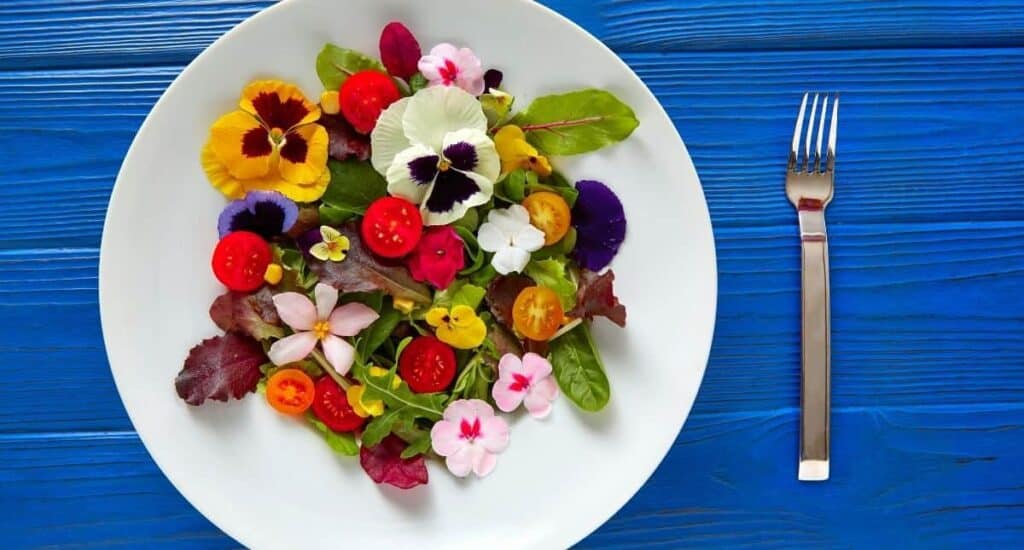 These inexpensive edible flowers are easy to grow, add flavor to your table and a pop of stunning variety of colors to your flower beds.
I have really enjoyed learning to garden over the years and I love how much it helps me to save money on the cost of fresh food from the grocery store.
I like having fresh produce and when you consider how inexpensive seeds and plants are to buy, choosing to plant seeds really is a great frugal option.
Why should you grow edible flowers?
Edible flowers are a great way to fill in your flower garden while providing your family with food and plenty of nutrition.
There are so many culinary uses for the flowers you grow in your garden.
For those that want to grow more edibles in their gardens but have to worry about local ordinances edible flowers allow them to make the most of their space in the visible parts of their yard.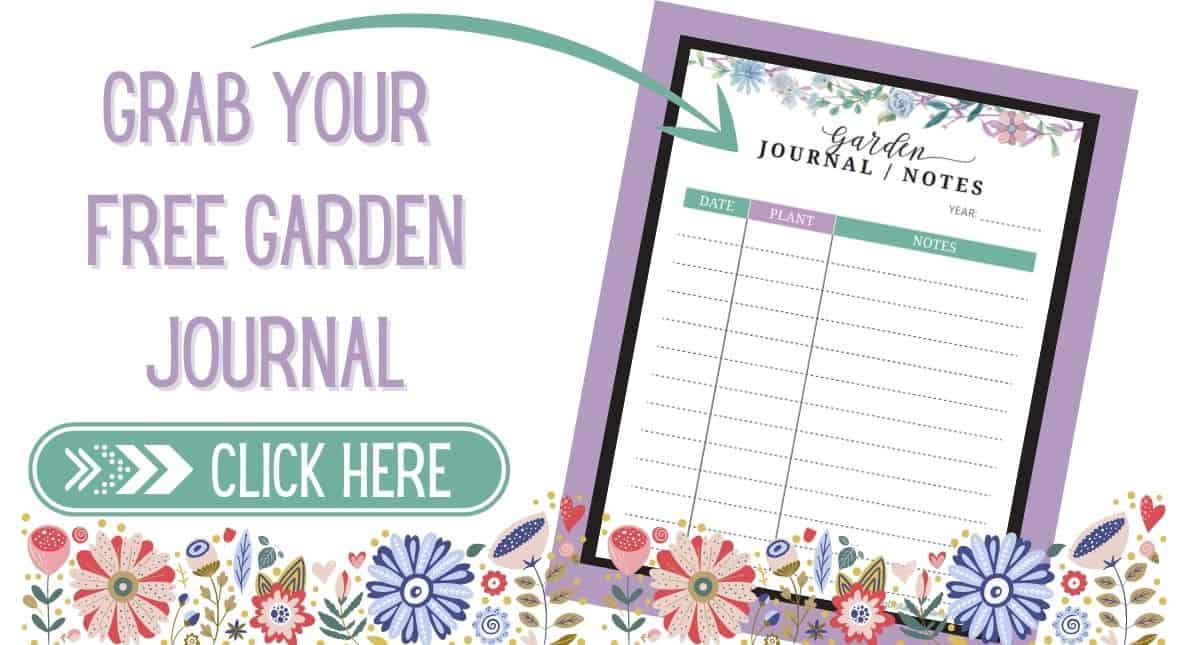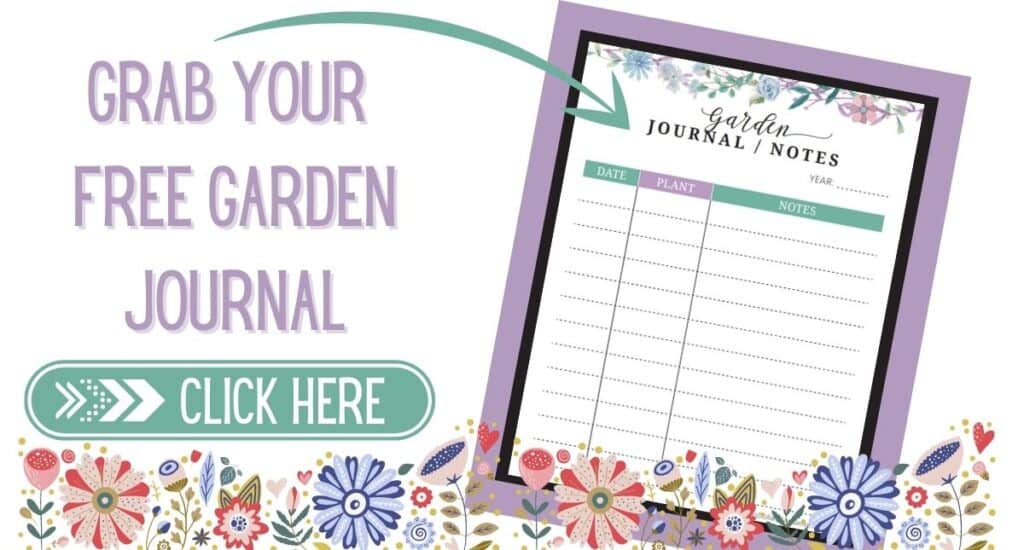 These flowers look and smell great while making a great addition to everything from herbal teas to fresh summer salads making them the perfect addition to any edible landscaping.
When choosing to grow edible flowers opt for organic gardening in your flower beds.
This will protect your family from chemicals and even make your garden a more bee-friendly place so they will pollinate and encourage your garden to grow more beautiful flowers.
What edible flowers are good for landscaping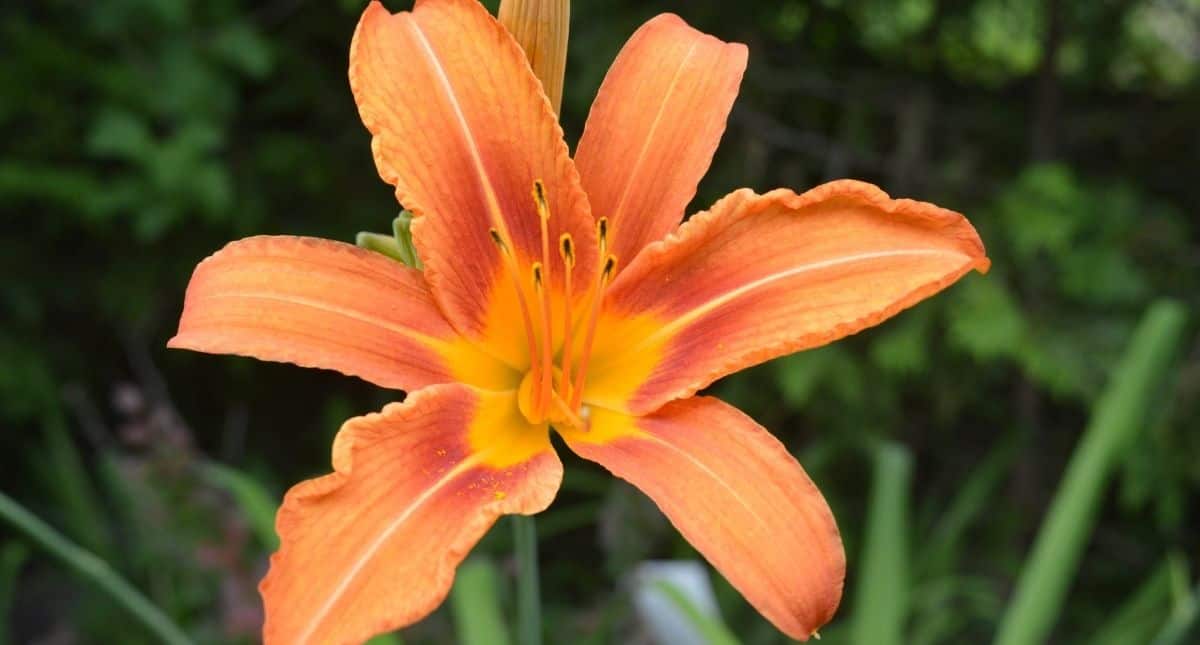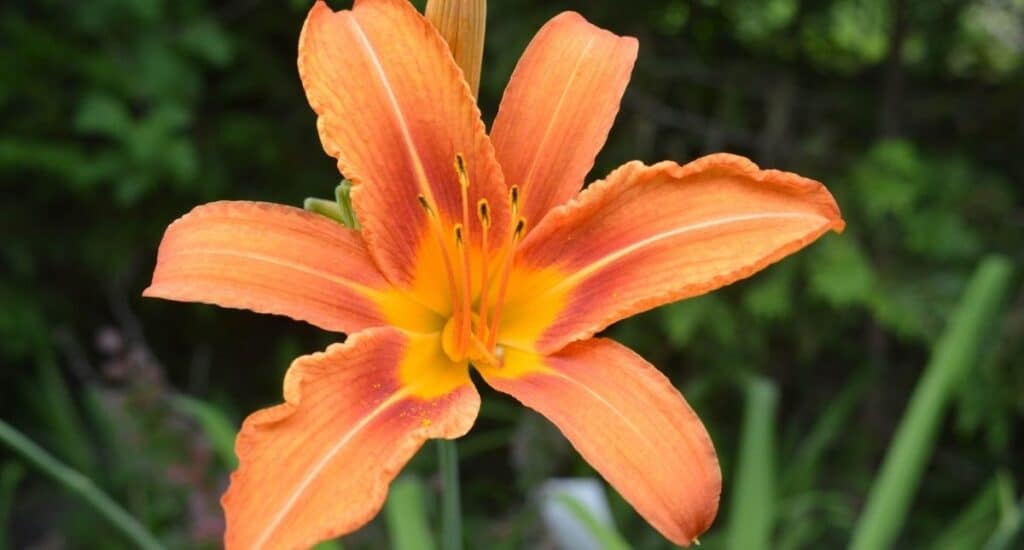 You'll find a nice list of edible flowers below to choose from. Consider adding one or all of them to your gardens this year!
Before you head out to the garden centers, make sure to read about each of the edible flowers below.
Lilies
Edible Lilies, like tiger lilies or day lilies, are popular landscaping basics.
These flowers look great in the late spring and early summer, and provide an easy way to fill in large spaces with flowering ornamental grass-like leaves and tall stalks with gorgeous orange flowers.
The bright orange flowers are surprisingly edible and make a great addition to desserts and as a garnish for summer salads.
Use to filling the back of garden beds to add height or line the side of a walkway to add bright colors and cheerful feeling addition to any garden.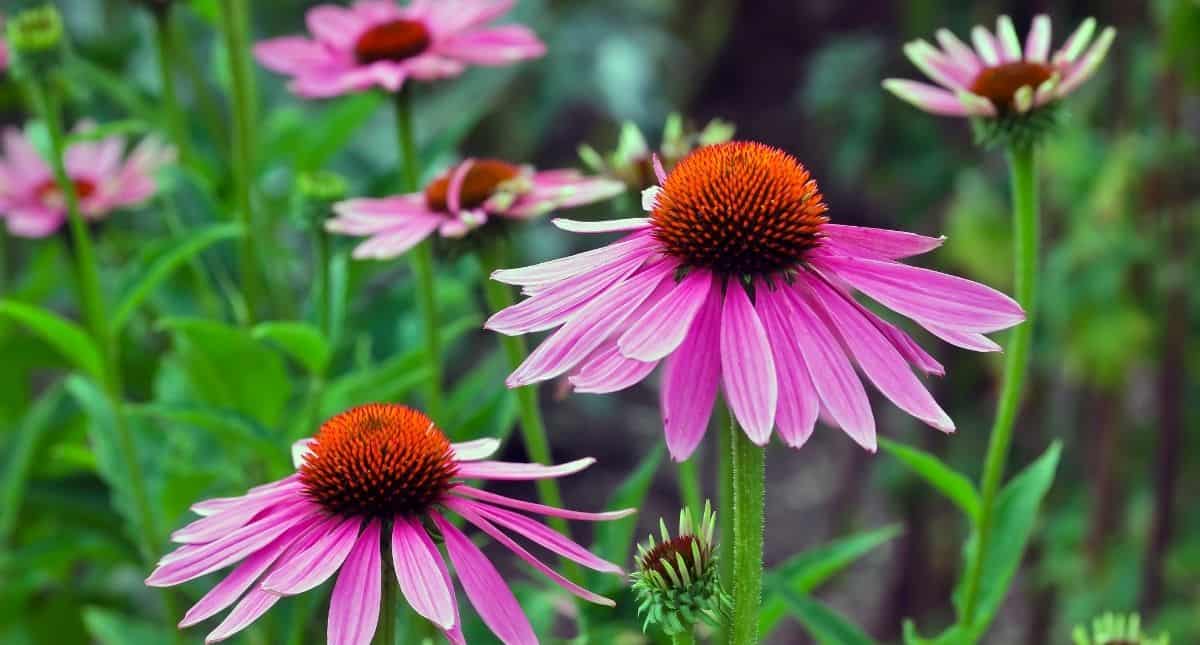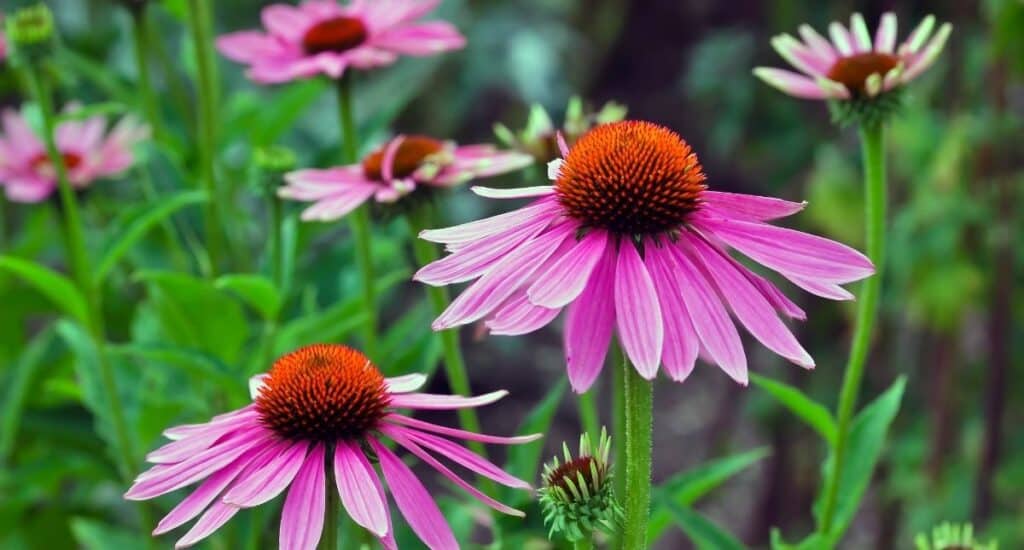 Coneflower
Coneflower is also known as echinacea is a great flower for attracting bees and butterflies.
It can be used as decorations for baking.
They can also be used to make a great tasting herbal tea known for helping boost the immune system and fight off the common cold and flu.
These herb flowers are so great for your perennial garden beds.
This flower takes two years to flower, so start in a large pot and enjoy the young leaves of the green foliage at first, rather than the pop of colorful cone-shaped flowers in the following years.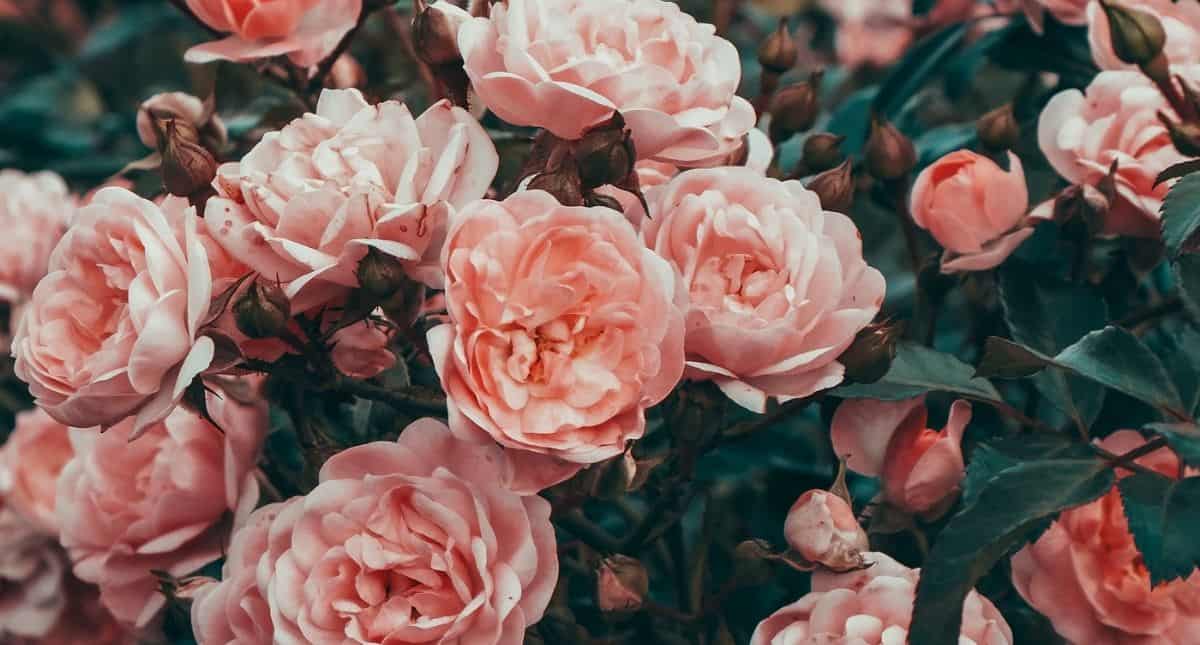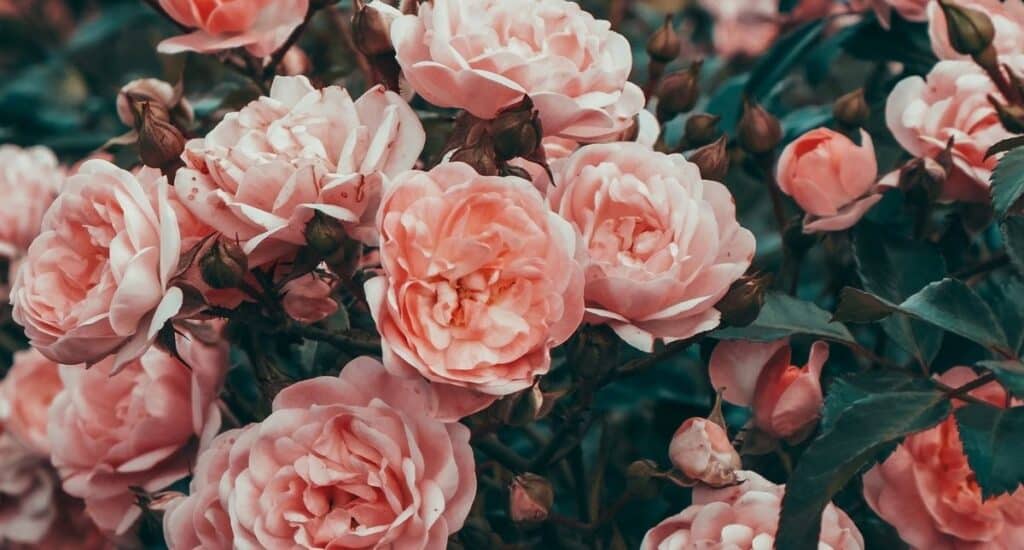 Roses
Roses are known for being picky flowers for growing but they make a final stunning addition to garden flower beds.
Rose flower petals and rose hips are often known for the popular way they are used in beauty products.
But rose petals and flower buds also make a great garnish to baked goods ranging from delicate cakes to chocolaty fudge brownies. They do provide a delicate floral flavor also.
If you intend to use your roses in baking, opt to grow them organically for the best way to get a quality final product.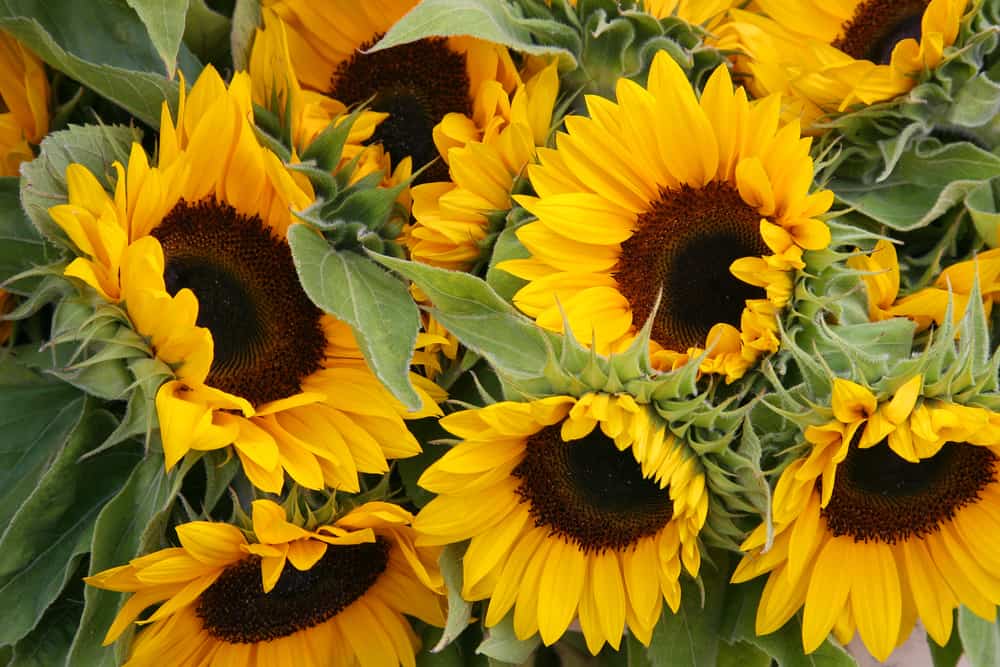 Sunflowers
Sunflower seeds make an amazing snack that is packed with protein and nutrients for your family.
Roast them up and salt them for snacking on the go or shell them to add flavor and nutrition to your favorite salads.
These yellow flowers grow tall and love the sun making them perfect for filling in the backs of garden beds or building a fun tall structure for your children to play in the backyard.
You'll enjoy the beautiful showy flowers in the summer and the seeds in the last fall.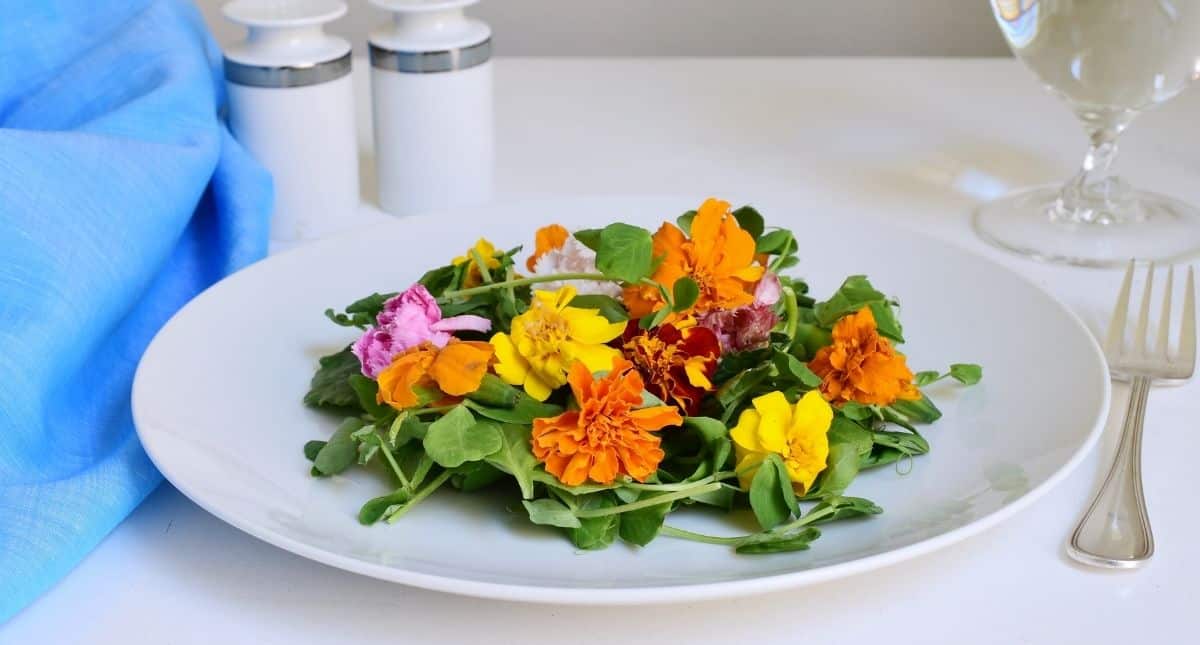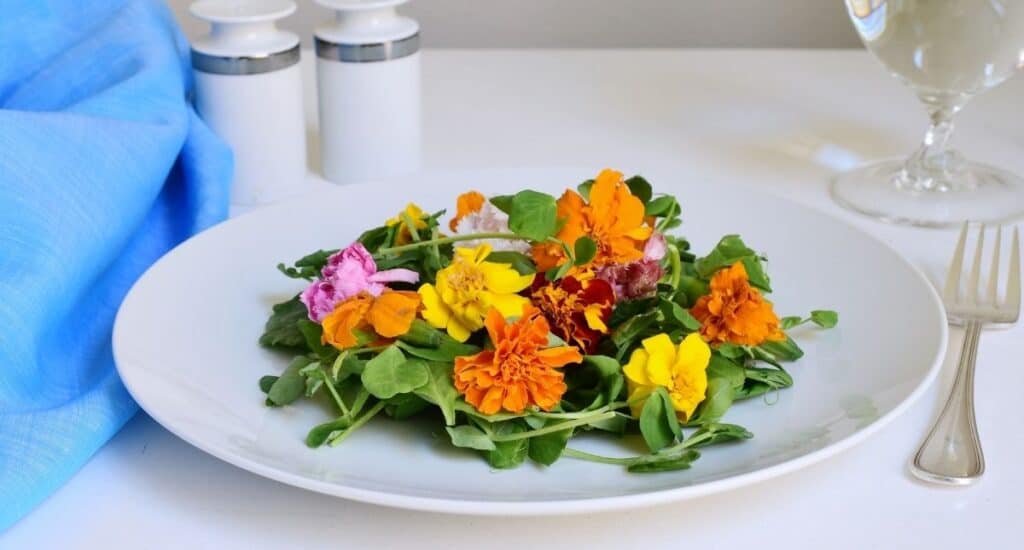 Marigolds
Marigolds are an edible flower that makes a great addition to summer salads.
That's right! Just go ahead and add the whole flower head to any salad for a beautiful and nutritional special touch.
The real magic of French marigolds is what they can do for your garden.
Planting marigolds around your garden beds can help keep pests away from your vegetables, while attracting vital pollinators to increase the yield of your garden.
You can grow them directly in the ground or pot marigolds in decorative planters to place anywhere you'd like to see them.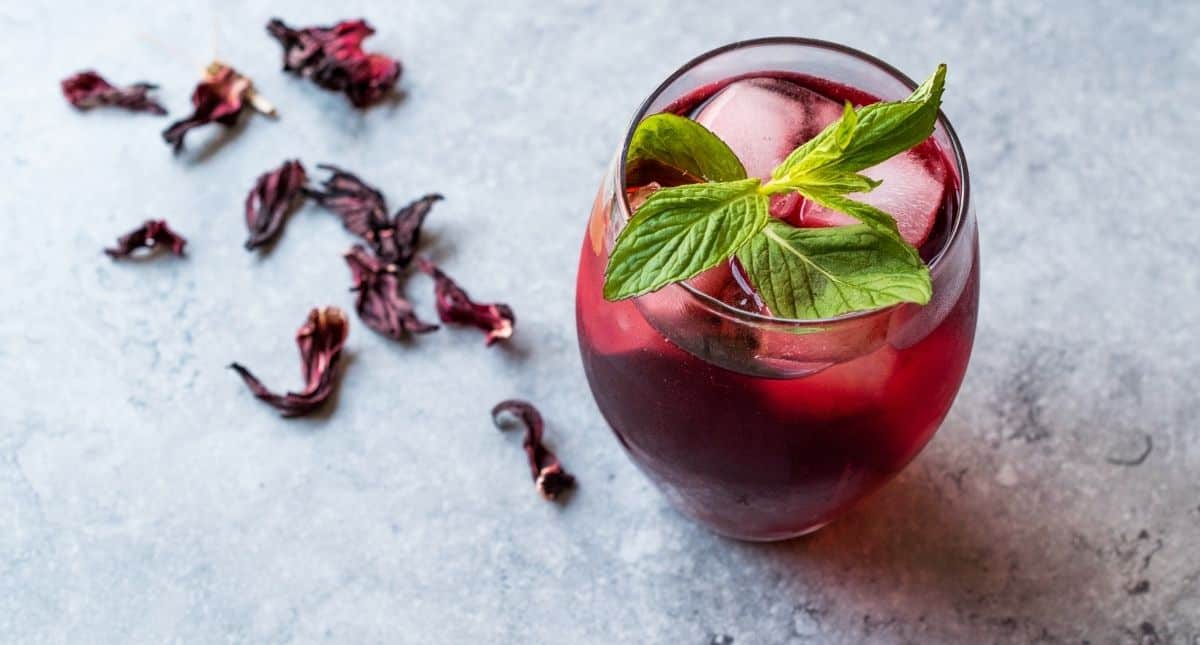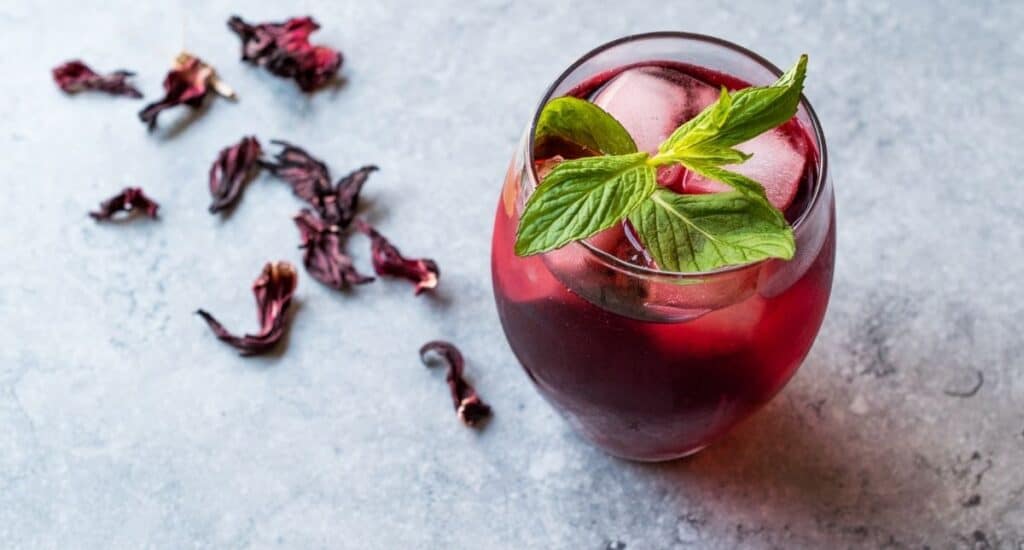 Hibiscus
Hibiscus flowers are known for being a beautiful and edible tropical flower.
These flowers make an amazing floral tea with their sweet taste, beautiful garnishes for cakes, and add a stunning pop of color to your summer salads.
For those that live in zones 5 and 6 this is a great option for adding a great new edible flower to your garden.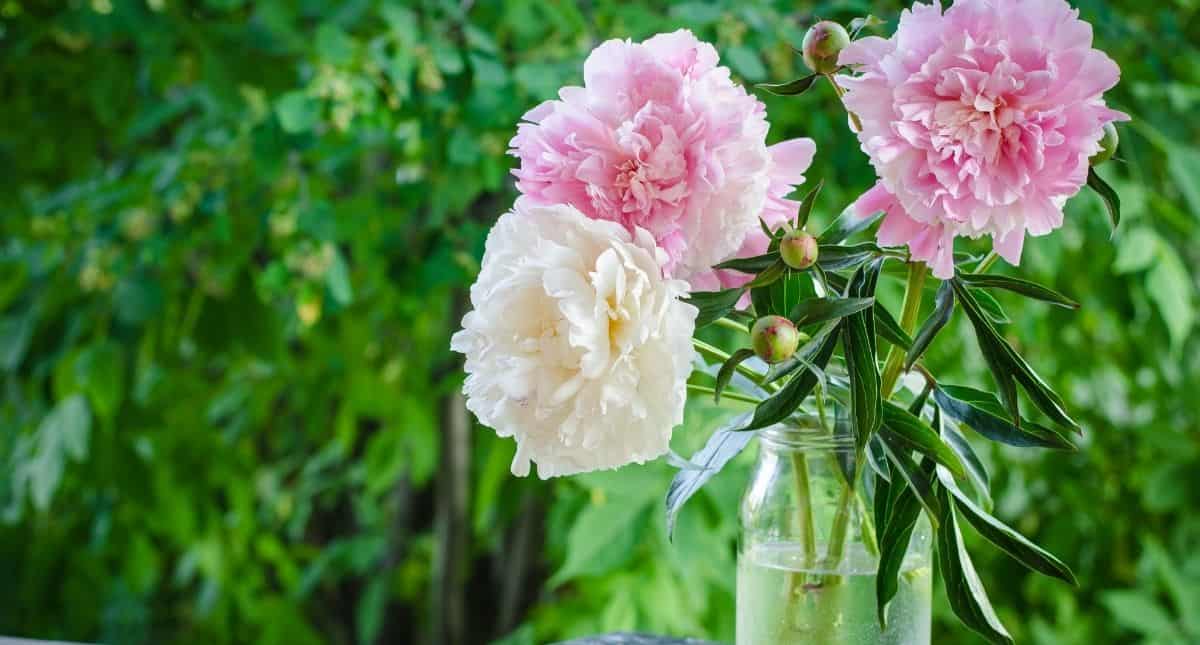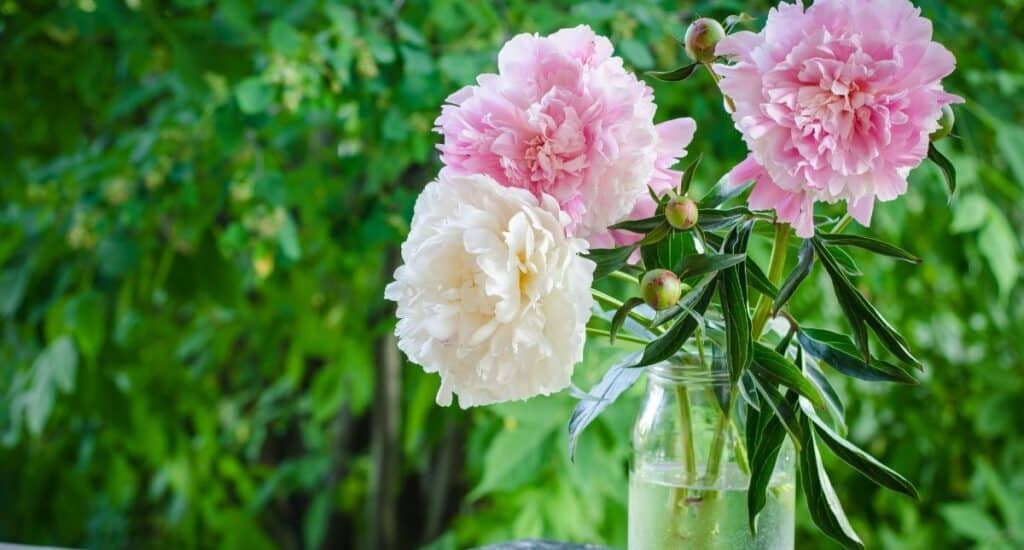 Peony
Peonies are adorable little edible flowers that make great garnishes for desserts and fresh summer salads.
While adding a beautiful perennial bush that makes a great low maintenance addition to your landscaping with lots of great flowers.
For those looking to add a pop of color to their perennial landscaping beds, this is a great option that lends curb appeal to your home.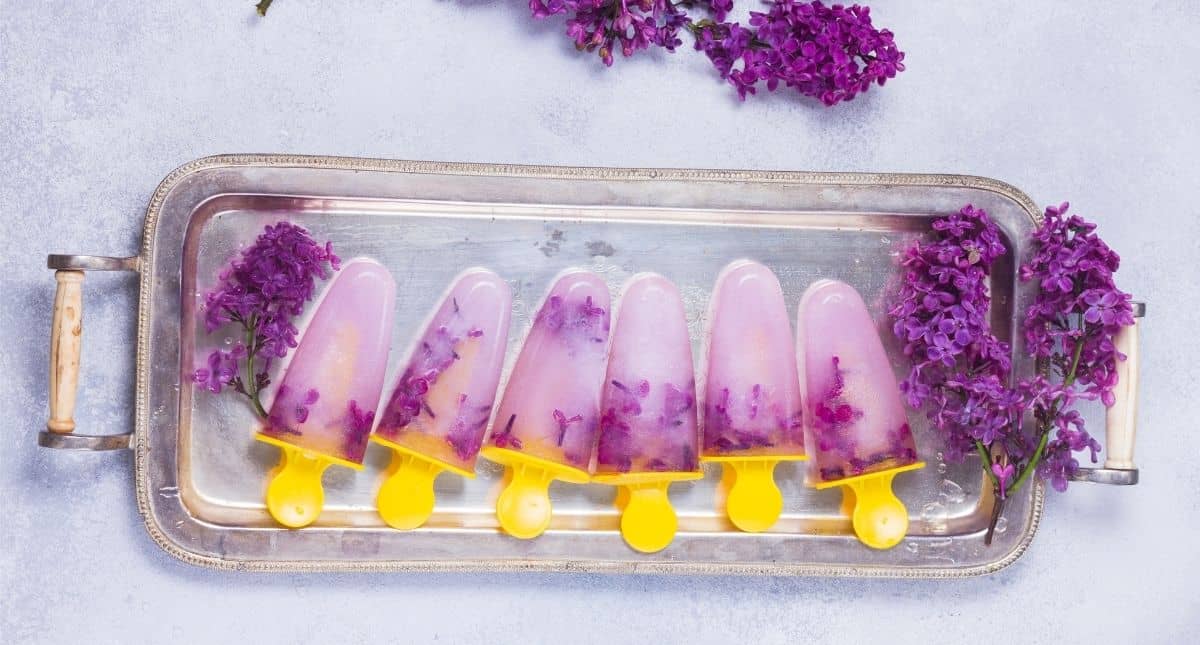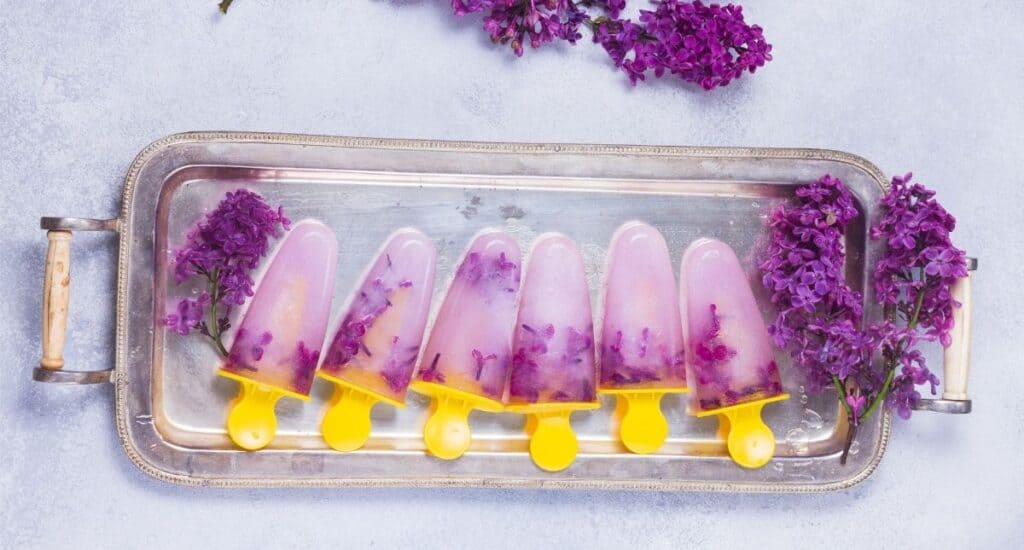 Lilacs
Lilacs are a beautiful early spring flowering bush that is part of the olive family.
These edible flowers are lightly fragrant and make a great addition to any backyard or landscaping.
Because of the sweet flavor, you can use lilacs for everything from desert to a beautiful home syrup. They taste great in ice cream!
Grow lilacs near an entertainment space to give a pop of color and fragrance to your space but far enough from power lines and water piles to give them room to grow to full size over many years.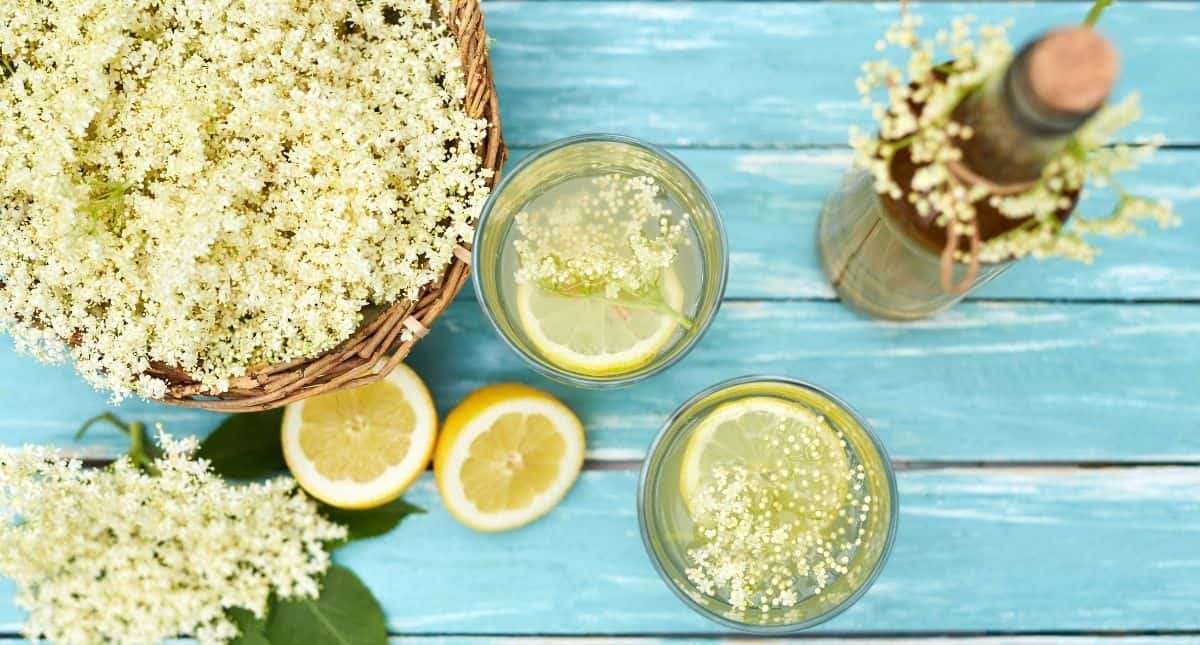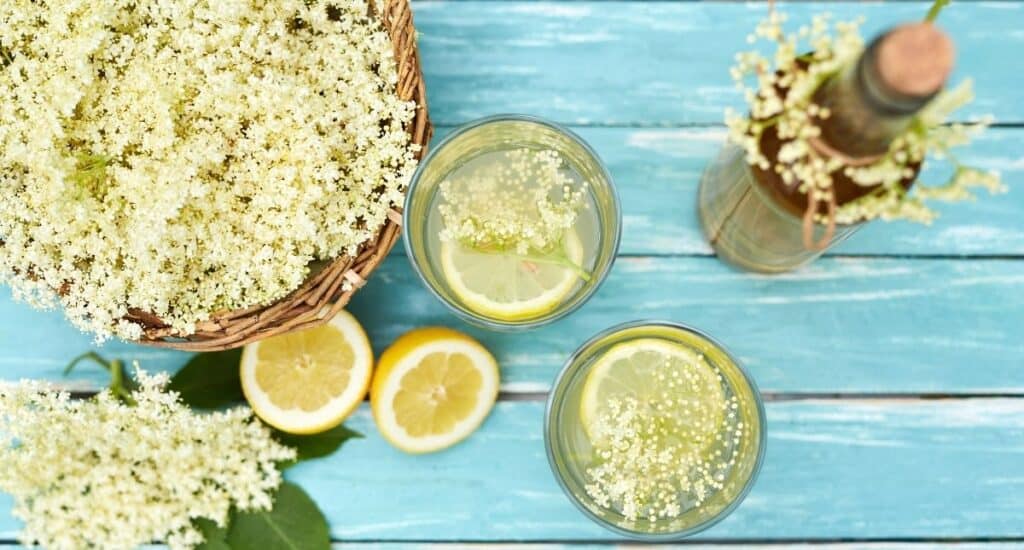 Elderflower
Elderflowers grow on elder trees and produce the popular immune booster elderberries.
While the stems, leaves, and roots of elders are poisonous you can get a lot of great uses from the edible white flowers and berries of the elder plant.
In fact the berries are often sought after for their medicinal use.
They have the best flavor when used in a lemonade.
Choose a space where they can get full sun while being out of reach of children that may be tempted to eat the dangerous uncooked berries.
One of the most important things to consider when growing an edible landscape is if you intend to use your flowers for food purposes, opt to grow them organically for the best way to get a quality final product.
Popular Edible Flowers Recipes
It's so fun to learn how to use these common edible flowers in so many different ways. Here are a few fun recipes that use edible flowers.