Today is the perfect day to start a No Spend Challenge for several reasons.
First, because it's the beginning of the new year, which is always a good time to focus a little on your finances.
It's also after the holidays. So it's very likely that your bank accounts could really use a rest, especially if they happen to look anything like mine do right now.
No Spending Challenge
You can think of a no spending challenge a lot like a detox to break bad spending habits.
After a period of time spending more money than usual, like during the holidays, it helps to stop your spending for a while and get back on track financially.
It also helps to reset your spending impulses and helps you get your expenses back to normal.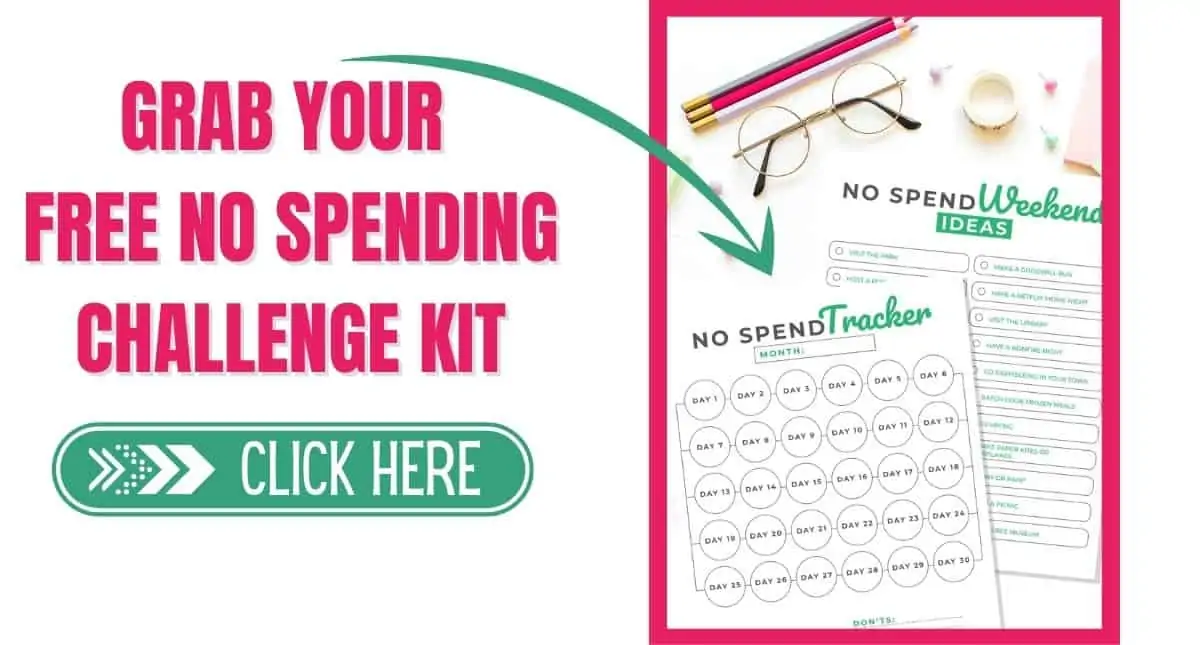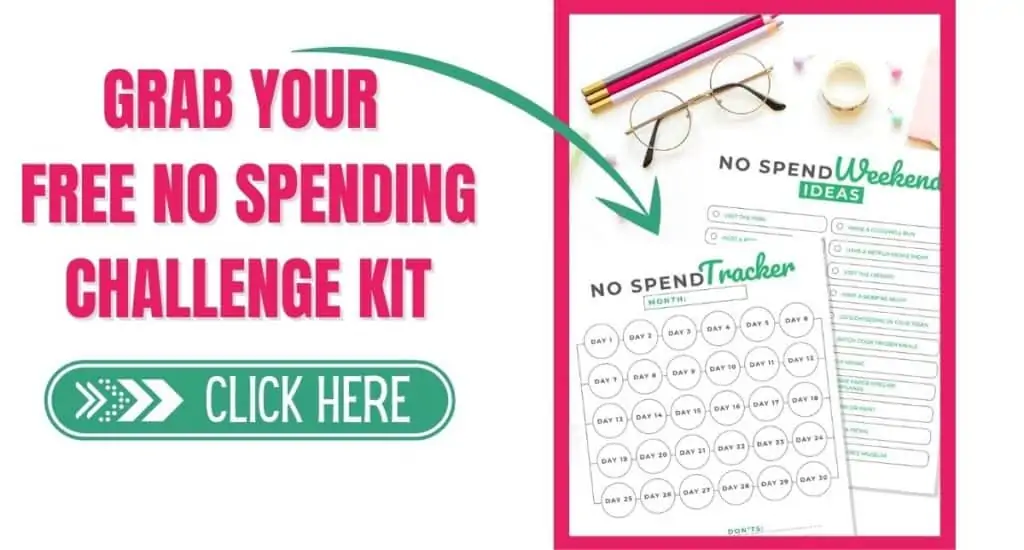 The spending freeze isn't really a lifestyle change, just a chance to focus on a set period of time to get your discretionary spending under control.
Of course you'll still have to spend some money on necessities like your mortgage or rent, medications and utilities.
And you'll still need to make regular trips to the grocery store.
But a successful day during a no spend month challenge will not include things like impulse purchases, spending money on hobbies, concerts or trips to Starbucks, unless you're using gift cards you got for the holidays.
Financial Goals
Just remind yourself that this is only for a specific time period.
This is a great time to set some goals for yourself. You might be surprised to see that a lot of money you spend on things you may not necessairly need.
Use this period of time to find extra money in your budget that you can put into an emergency fund and learn the triggers that cause you to spend money on things you don't really need.
Throughout this challenge, you'll learn everything you need to know about successfully completing your own challenge to stop spending and start saving more money.
The tips I will be sharing include:
I also want to give you a FREE No-Spend printable that will help you with super simple daily activities that you can do without spending any money!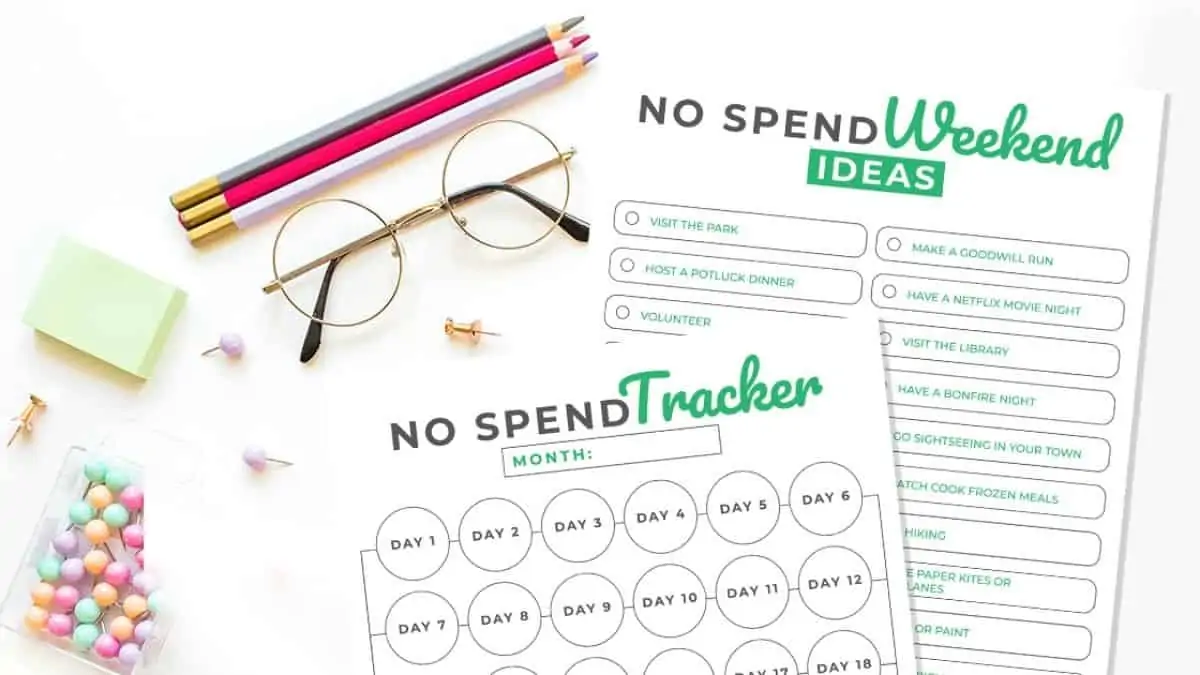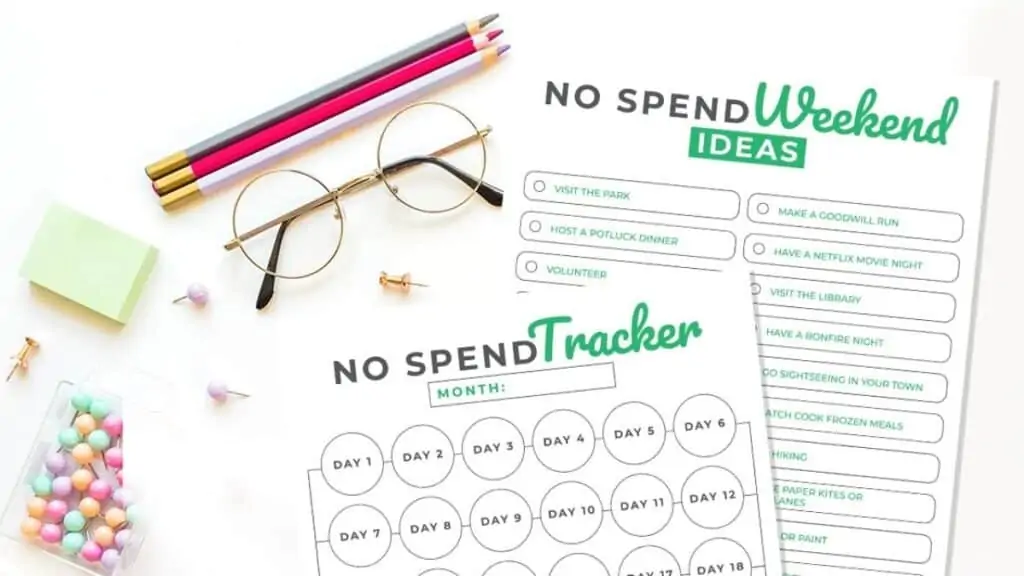 Why Do a Money Challenge?
I'd have to say that saving money is a goal for many of us.
Unfortunately, it can be a difficult one to consistently achieve when we aren't paying careful attention to our spending habits.
Old spending habits are hard to break. Sometimes you may wonder where all of the cash even went at the end of each paycheck.
One of the best ways to get a handle on your finances and to create new habits, is to embark on a no-spend challenge.
The basic concept is just as the name suggests. For a period of time, you'll only spend money on necessities.
You might be surprised by what you can gain from this experience. Keep reading to learn more about this type of challenge and how it can benefit you.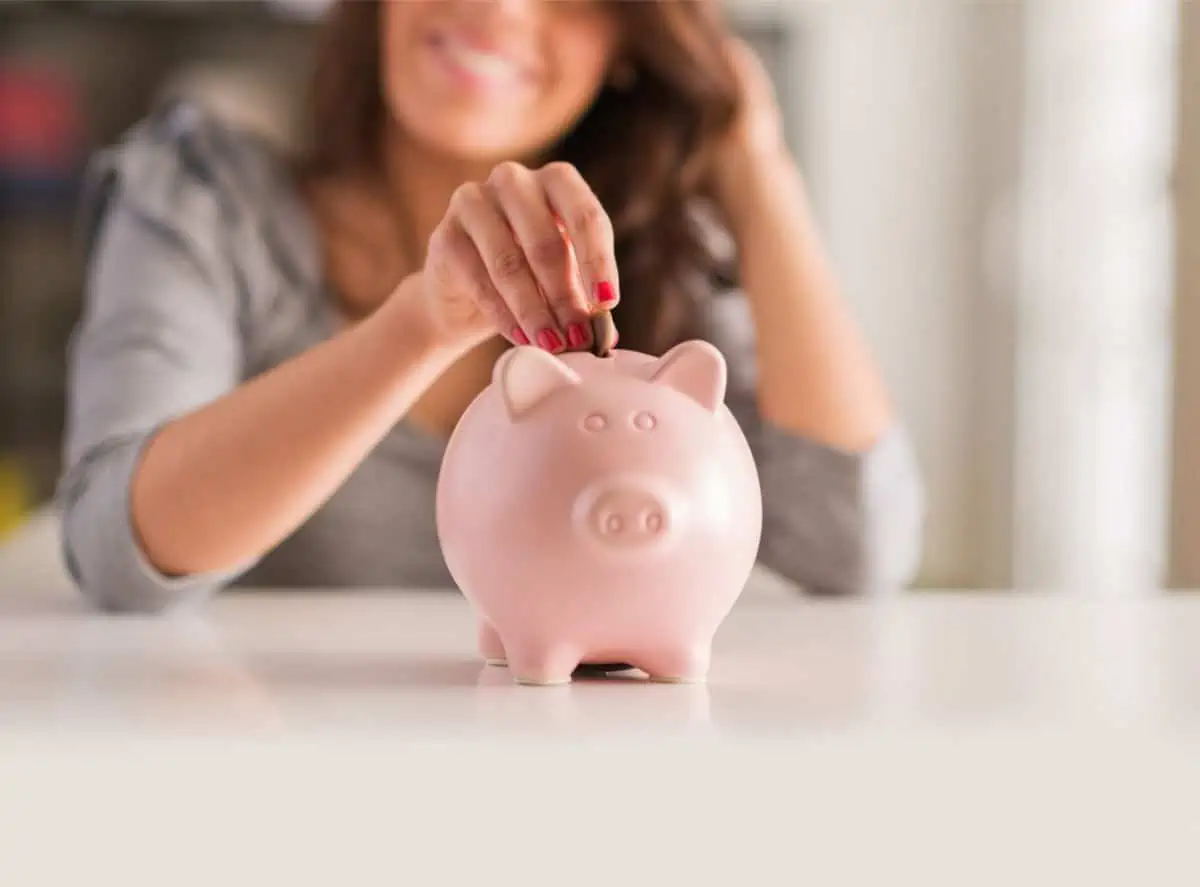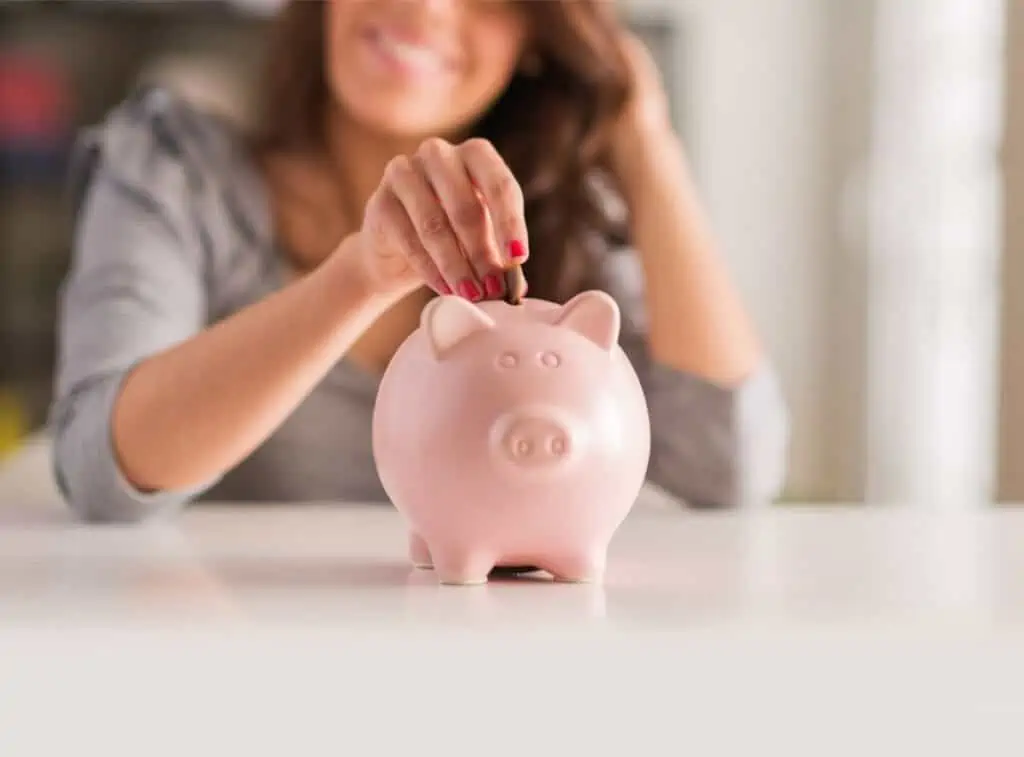 No Spend Month Rules
You get to make the rules for your challenge.
You choose the length of time to focus on not spending, as well as which items you will still need to spend money on during the challenge.
How long is a no spend challenge?
A no-spend challenge can be any length of time you choose it to be.
Common timeframes include a weekend, a week or even a month. Some people even choose to try the experiment for an entire year.
How long you decide to make your challenge will depend upon your goals and your fortitude.
Why do a no spend month?
There are many reasons people may take on such a challenge. Getting back on track after a large purchase or vacation is a common motivation.
Maybe you want to save money so you can make a large dent in a particular bill such as student loan debt or a large credit card balance.
Another reason may be to create better habits and to become more aware of your own spending.
I personally like to do a no-spend challenge just before the holidays, to save up some money and prepare myself to avoid overspending on unnecessary things during the holiday shopping season.
Or just after the holidays, to get my spending back under control again.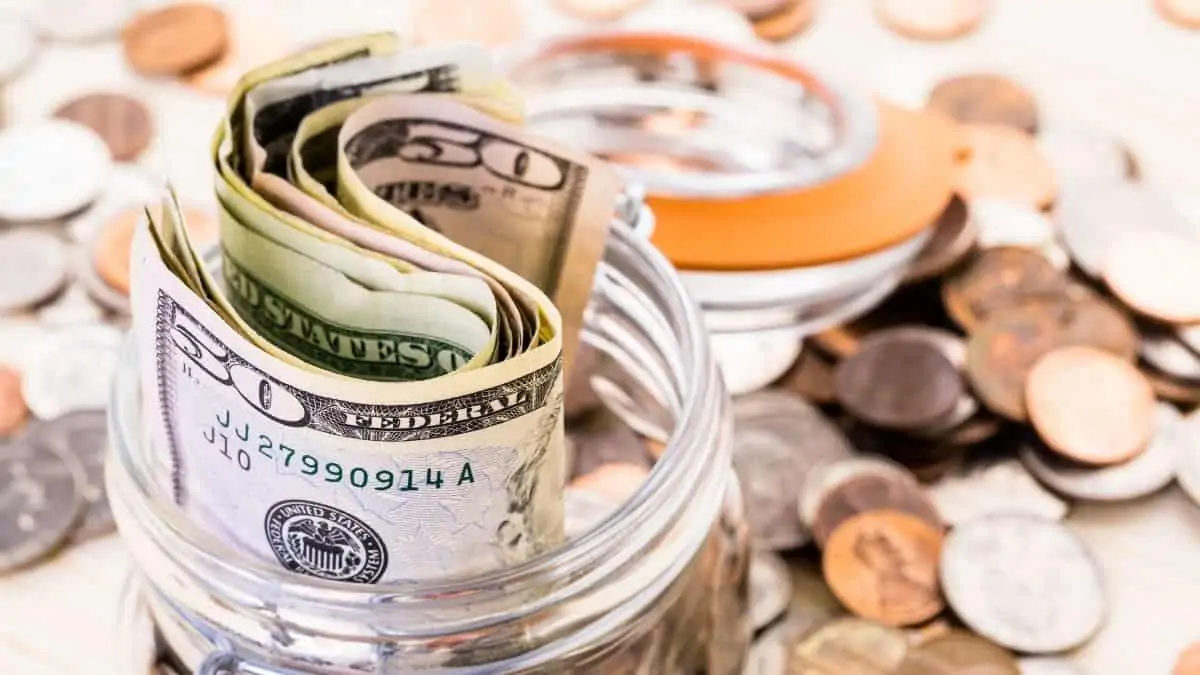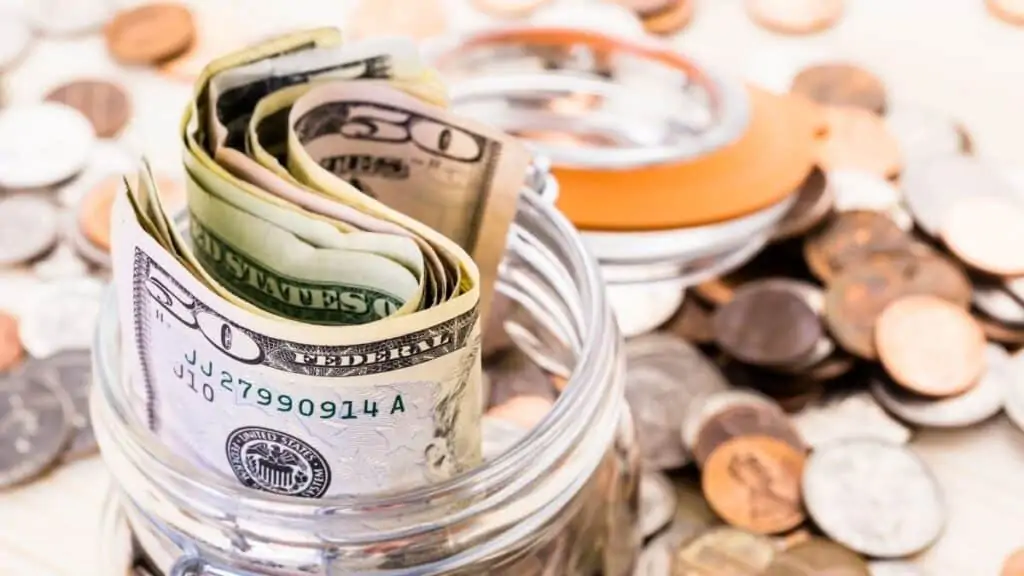 Benefits of a No Spend Challenge
There are a number of benefits of a no-spend challenge, beyond the obvious one of saving money.
You get a real sense of your financial habits and learn new ways to curb excess spending, when you see how little you really need each month.
Often, we make purchases without giving them much thought. This challenge forces you to consider every penny you spend and shows that you can live without much of what you once took for granted.
You'll develop discipline for the future. Refraining from spending for a period of time shows you what's possible.
You'll become accustomed to weighing your decisions more carefully.
Determining between needs versus wants and prioritizing your choices are necessary skills when it comes to budgeting.
Another benefit is that you'll save money.
You can then use that leftover money to put toward a large debt or to add to your emergency savings account.
Lastly, you learn to recognize the traps that cause you to spend more than you should on things you don't really need.
How It Works
The first thing you'll need to decide is how long you want to make your challenge.
A weekend is good if you want to get a sense for where your money goes and to find new ways to save on entertainment and other small luxuries.
You may wish to challenge yourself for a week in order to make lasting changes in your everyday habits.
The money you spend on things like a latte before work or snacks from the vending machine really adds up.
Going for a month or even a year will help you to truly address your relationship with money.
You'll discover what's most important to you and that you can live a full, yet frugal life.
What Does No Spend Mean?
Clearly, this isn't about spending absolutely no money.
You'll decide what is allowed and what will be prohibited in your own spending freeze challenge.
Necessities such as housing, gas, groceries, utilities and phone are fine.
You may wish to examine how much you spend on each and make modifications throughout your challenge. Challenge yourself to find new ways to bring the cost of your necessities down if you can.
It's the non-essentials that you really want to remove from your budget during the no spending challenge.
You'll set the rules for yourself and your family.
This is just a basic overview of what a no-spend challenge is really all about. Hopefully, you'll decide to give it a try.
No matter how long you commit to, you're bound to gain a great deal from the experience.
One thing that really helps me stay focused and stick to the challenge is to remind myself that this is not going to last forever.
It's short term pain for a long term gain.
More No-Spend Challenge Articles
If you like this Challenge, you'll love our other challenges too: