Here are some tried and true ways to save on Back to School costs this year!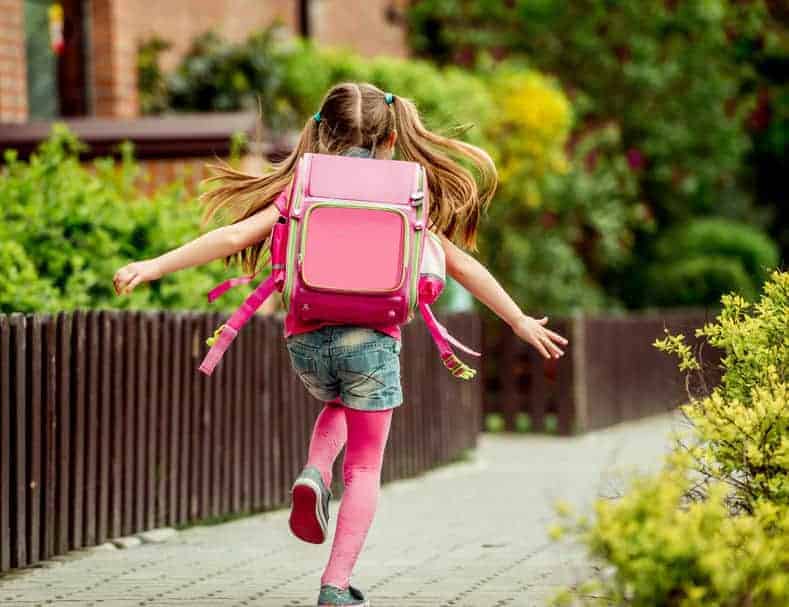 If you want to learn about How to Save Money, read more below.
I know some of us are still basking in the summer sun and ignoring the fact that shorter school days are just around the corner.
But I was surprised to see several trees have already begun to change their colors and I couldn't ignore the fact that the back to school sales have already begun.
I read this news report a couple years ago that stated the average parents are spending is $688 on Back to School!
We always homeschooled, and even with classes & curriculum I don't think we have ever spent that much on school.
Maybe it's true that I am just so far removed from reality and have no concept of how much it costs to send your kids to school, but this seems a bit outrageous to me especially considering the fact that we are supposed to be living in a time of recession.
Other than following my Back to School Deals here, there are a few other things you can do to ensure that you get the most bang for your buck this year.
So whether you are ready for it or not, I am here to offer you some helpful tips to save on Back to School shopping this year with the following Five Ways to Save on Back to School Shopping.
This is what I have always done with my own family to save on school supplies and other items for the school season.
Take an inventory.
Look in your children's closets & dressers and get together a list of what they already have that you can skip buying right now.
Then you can see what they still need and go from there.
Set a budget and make a list.
Once you have your inventory in hand you can sit down and set a budget with your kids.
It really helps to let them know before heading to the stores how much you have to spend on them.
This will help avoid any fights while you are in the store over the latest and greatest unnecessary items.
Since there are only 5 days in a school week, you really only need to come up with a couple outfits.
Try to buy things that can be mix & matched to create even more outfits with just a few simple pieces.
Don't buy snack sizes.
When it comes to lunches, don't fall prey to snack-size options when planning school lunches.
Buy a full-size bag of crackers and then make your own snack sizes with reusable containers to save a ton on snacks.
Also make sure to pick up a reusable Lunch Kit like these ones to save on bags.
Plan ahead.
Take some time to check out all of the sales papers to find out where you can pick up the things on your list for the least amount of money!
Also consider picking up a few extra school supplies while they are so inexpensive to have on hang during the year when you child runs out.
Keep everything in perspective.
Really, keep in mind that you are sending your kids to school to learn.
Of course we want them to feel confident and we all know that looking great helps especially with older kids.
But be careful that you are not sending the message that the way they look, or the things they have are more important that getting a great education!
I can't help but think after reading the article, that said parents are spending $688 per child on Back to School that maybe these parents are forgetting the reason for school?
If you plan to do any online school shopping, you will want to make sure you check the Online Coupon Database for coupon codes to help you save even more!