If you're looking for some easy ways to save on Back to School costs this year, you've come to the right place!
Below you'll find lots of tried and true tips for saving the most money on everything on your back to school shopping lists.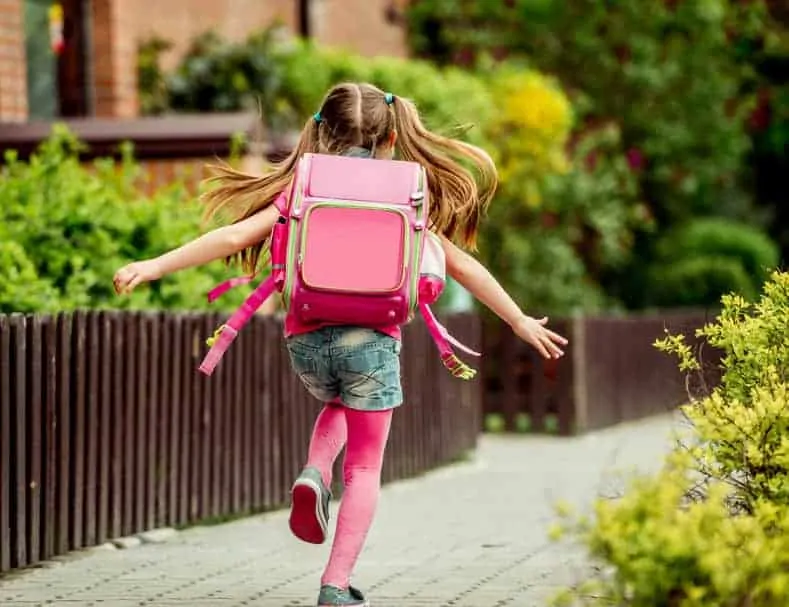 I know some of us are still basking in the summer sun and ignoring the fact that shorter school days are just around the corner.
But I was surprised to see several trees have already begun to change their colors, and I couldn't ignore the fact that the back to school sales have already begun.
I read this news report a couple years ago that stated that the average parents are spending is $688 on Back to School!
We always homeschooled, but even with paying for classes & curriculum, I don't think we have ever spent anywhere close to that much on school.
Maybe it's true that I am just so far removed from reality and have no concept of how much it costs to send your kids to school?
However this just seems a bit outrageous to me.
Other than following my Back to School Deals here, there are a few other things you can do to ensure that you get the most bang for your buck this year.
So whether you're ready for it or not, I'm here to offer you some helpful tips to save on Back to School shopping this year.
Five Ways to Save on Back to School Shopping
These are things that I have personally done with my own family, to save on school supplies and other items for the school season.
With some forethought and planning, you can get everything your kids need without breaking the bank.
Take an inventory
Before you head out to do any school shopping, take an inventory of what you already have.
Start by looking in your children's closets & dressers and get together a list of what they already have that you can skip buying right now.
Chances are they'll need even more new clothes later in the year, when the weather gets cooler. Don't bother trying to buy everyhting today. JUst make a list of what they have an what they still need.
Then once you see what they actually still need you can start from there.
Set a budget and make a list
Once you have your inventory in hand you can sit down and set a budget with your kids.
It really helps to let them know before heading to the stores how much you have to spend. It also helps to set the expectation of what you'll be getting before you step foot in any store.
This will help avoid any fights over the latest and greatest unnecessary items, while you're in the store.
Since there are only 5 days in a school week, you really only need to come up with a couple outfits.
Try to buy things that can be mix & matched to create even more outfits with just a few simple pieces.
Be realistic with your plan and do not stray from your budget or list.
Keep shopping until you find what you need at a price that fits your budget.
Plan ahead
Take some time to check out all of the sales at your favorite stores, to find out where you can pick up the things on your list for the least amount of money! 
Expert Tip: Sign up for your favorite store email newsletters. They'll send you the latest sales each day, along with any coupons they have available.
When shopping for school supplies, consider picking up a few extras while they are so inexpensive, to have on hang during the year when you child runs out.
You can get crayons, glue and pencils for a fraction of the cost during the back to school sales.
Use Cash Back Sites to Shop
If you're going to shop online, make sure you sign up to shop using a site that gives you cash back for your purchases.
Here are a few of my faves:
Use Free Amazon Gift Cards
Another great way to cut your shopping costs for back to school is to use free Amazon Gift cards to shop with.
Swagbucks gives you many ways to earn points by doing things you already do online.
Once you earn enough points, you can use them to redeem gift cards from Amazon, Target, Starbucks, eBay, Walmart, Sam's Club, or Uber.
You can earn these free gift cards and save them up all year to do your back to school shopping with.
Shop Thrift Stores
Once you've taken inventory of what your kids already have and created your budget, you might want to consider checking your local thrift stores for more expensive items like jeans and hoodies.
Use your budget to buy things you might not want to get used such as shoes and under garments.
I've had great success shopping thrift stores, and I'm often able to find things that are brand new with tags or still in their packaging.
Especially at my local Goodwill stores.
They get tons of brand new stuff from places like Target, Marshalls and TJ Maxx.
A lot of times it's the stuff thay weren't able to sell last season, but it's still in perfectly fine condition.
Skip snack sizes
When it comes to lunches, don't fall prey to snack-size options when planning school lunches.
Buy a full-size bag of crackers and then make your own snack sizes with reusable containers to save a ton on snacks.
Also make sure to pick up a reusable Lunch Kit like these ones to save on bags.
Dollar Stores
The Dollar Tree is a great place to look for deals on school supplies throughout the school year.
Just be sure to check all of your other stores first.
They are having some great back to school sales during the weeks leading up to the beginning of the school season.
The sale prices are often much lower than you can get at the Dollar Stores.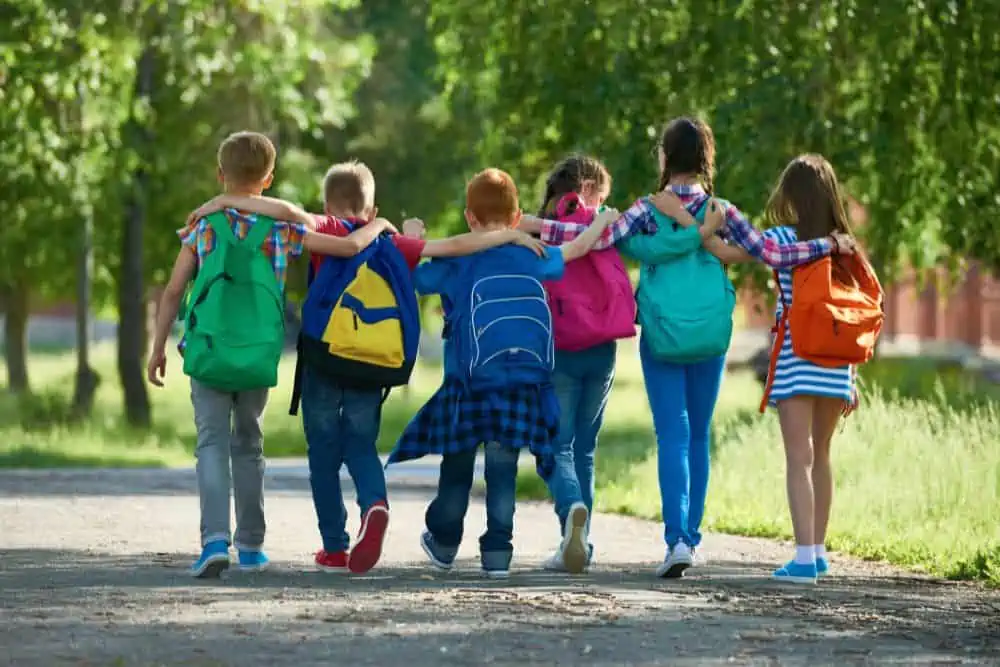 Be Prepared to Say No
If you're like me, you may not feel comfortable with the idea of telling your children "No" when they ask for something. Especially when it comes to stuff for school.
If you're feeling stressed about going back to school shopping with your kids, maybe consider shopping without them if you can.
It that's not an option for you, try to look at this time as a great teaching moment for your family to learn some great financial skills.
Our kids need to know that sometimes we have to say no to the things we want.
Being smart with your money is a life long skill that you are teaching every time they see you making a budget and a list and sticking to them.
As adults we have to tell ourselves no to things all the time, when we cannot afford them or don't need them.
Might as well start teaching them this reality now so they can avoid the harder lesson when they're older making real financial decisions for themselves.
Keep everything in perspective
Lastly, keep in mind that you are sending your kids to school to learn.
Of course we want them to feel confident and we all know that looking great helps, especially with older kids.
But be careful that you are not sending the message that the way they look, or the things they have are more important that getting a great education!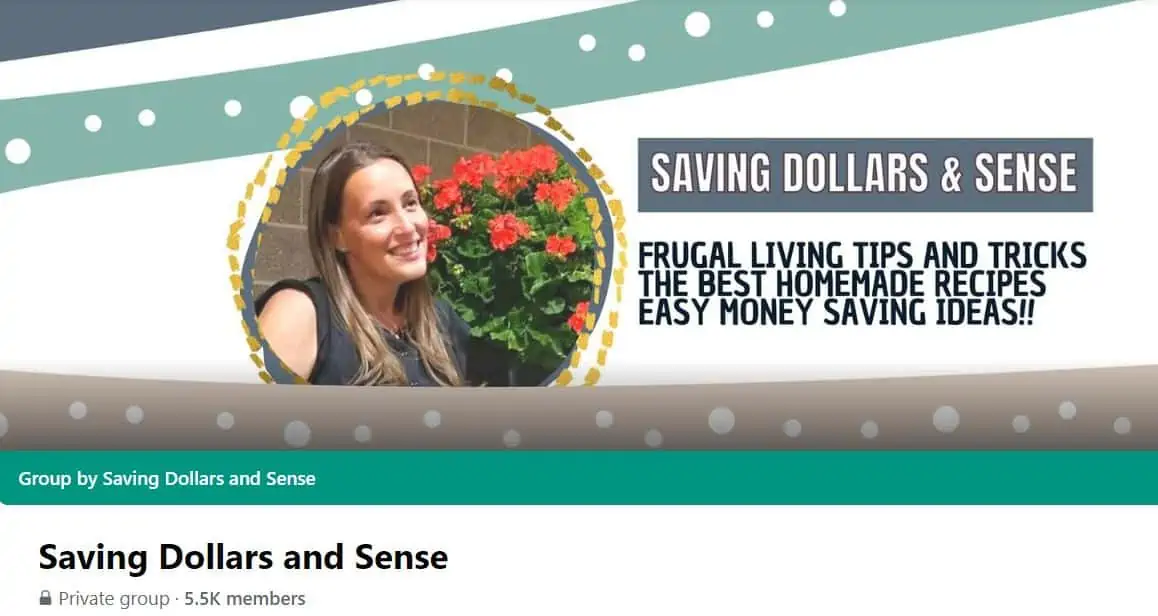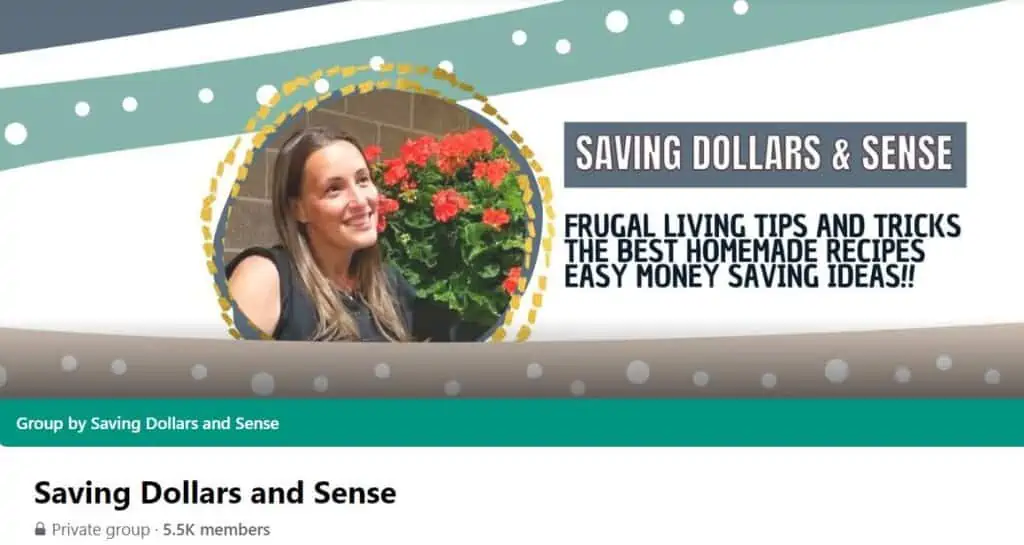 And if you're not already in our private members only group, join us here.
I'm sharing tons of deals throughout the back to school season to help everyone save as much as they can this year.