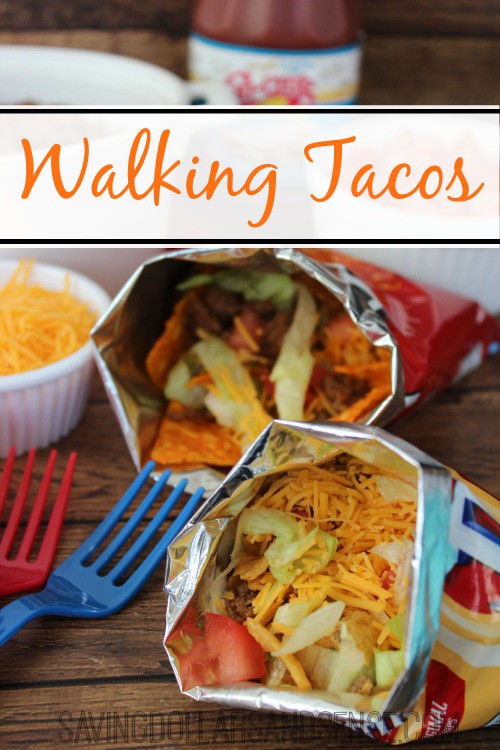 This Walking Tacos recipe is such a nice and easy idea for any party.
Just pick up a bunch of snack sized bags of Doritos or Fritos and add a few other toppings for your guests to choose from.
I love that each person has the ability to customize their own Walking Tacos!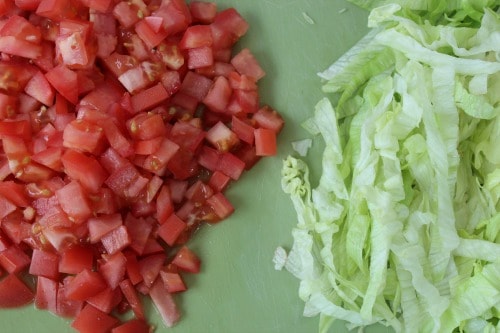 INGREDIENTS
1 1/2 lb Ground Beef
2 tbsp Taco Seasoning
7 Lunch size bags Nacho Doritos, Cool Ranch Doritos and/or Fritos
Shredded Lettuce
Shredded Cheese
Diced Tomatoes
Jalapeno Slices
Taco Sauce
Sour Cream, etc.
Basically all the taco toppings you can think of!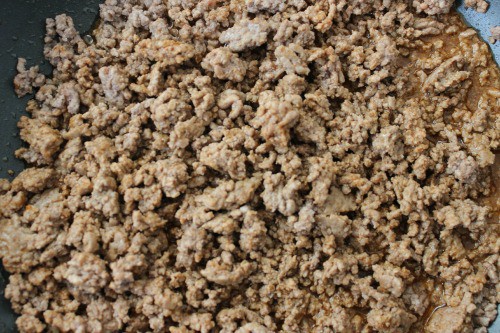 DIRECTIONS
Brown ground beef and drain.
Add seasoning and 1/4 cup water.
Simmer for 15-20 minutes.
Gently crush chips in each bag.
Open top and roll down edges of bag.
Add a meat and cheese and your favorite toppings and gently toss with a plastic fork.
How fun is this recipe!!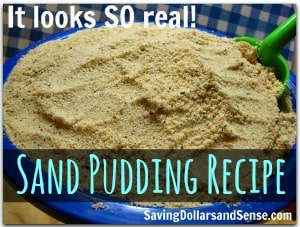 Here are a few of my favorite recipe for barbecues and picnics:
Strawberry Blueberry Pound Cake Trifle