The Kohl's 50% off Toy Sale is happening today!
Every once in a while you find a sale, a couple coupons and a some bonus offers that make for the perfect deal making storm. Today Kohl's has created such a storm for all of us looking for the best deal on toys this year.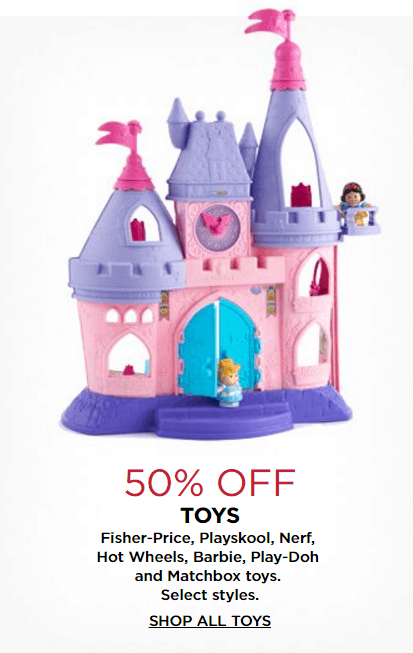 The toy section is already on sale 50% off today. Plus there are two different coupon codes that you can use together to save 20% off your entire order and 20% off toys.
Toys20 – Save 20% off Toys
DEALSEEKER – Save 20% off your order.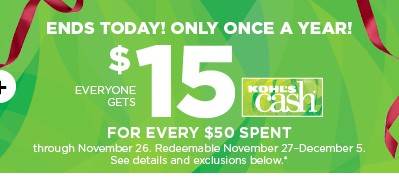 Shipping is FREE on orders over $50 and you will earn $15 Kohl's Cash for every $50 that you spend.
Shop early for the best selections.
Here are some of the best toy deals I found today:
Barbie Ultimate Puppy Mobile & 4 Doll Gift Set $61.99 (Was $139.99)
Little Tikes Easy Score Basketball Hoop Set for $19.19 (Was $49.99)
Fisher-Price Lil' Zoomers Safari Sounds Jungle $15.35 (Was $47.99)
Fisher-Price Imaginext Dino Fortress Gift Set $38.39 (Was $99.99)