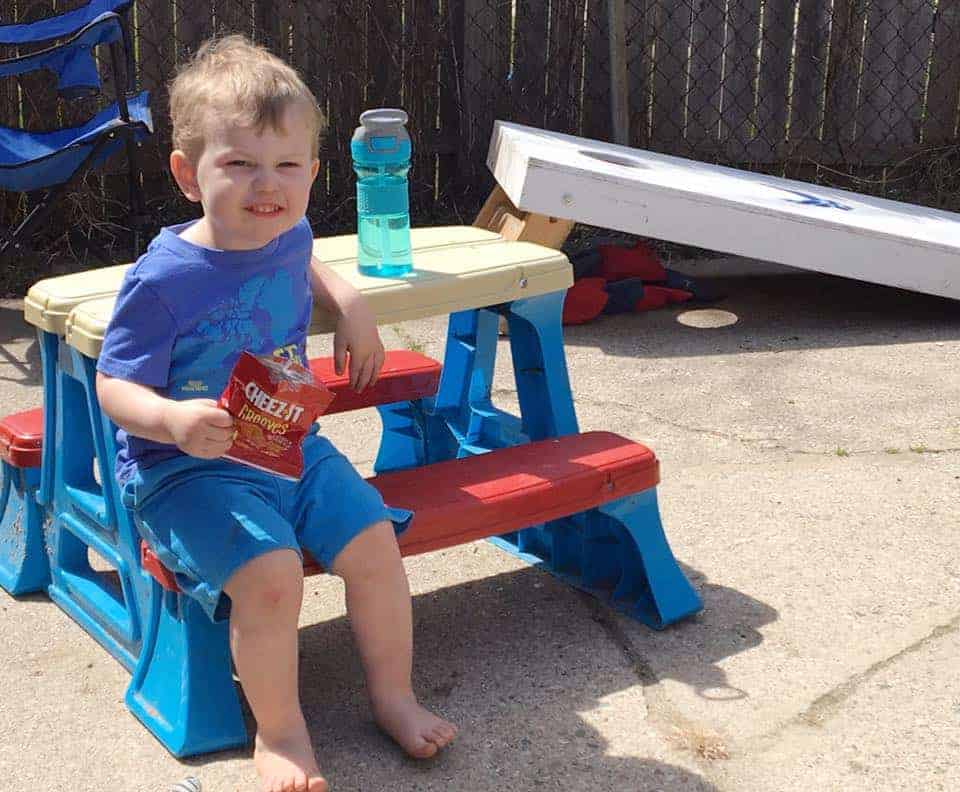 This week was jam packed!
I can hardly believe how big this guy is getting! In fact he will be two years old already, in just a couple weeks.
We spent some time at our daughter's house doing some house repairs. Liam absolutely loves his Papa and followed him everywhere he went!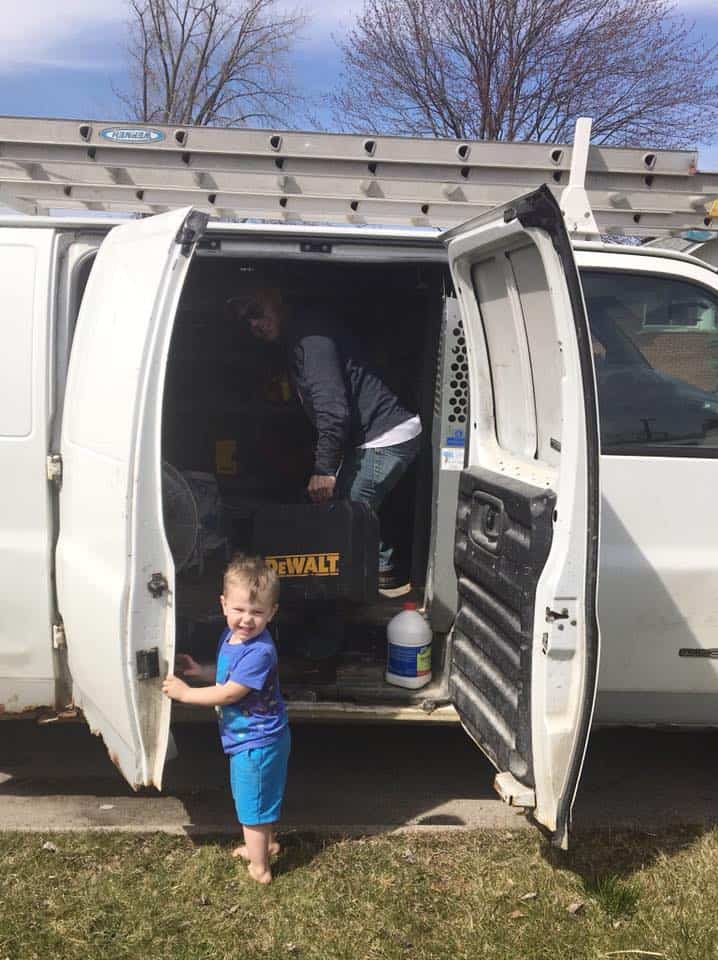 Anytime he sees a white van now, he points to it and says Papa over and over again.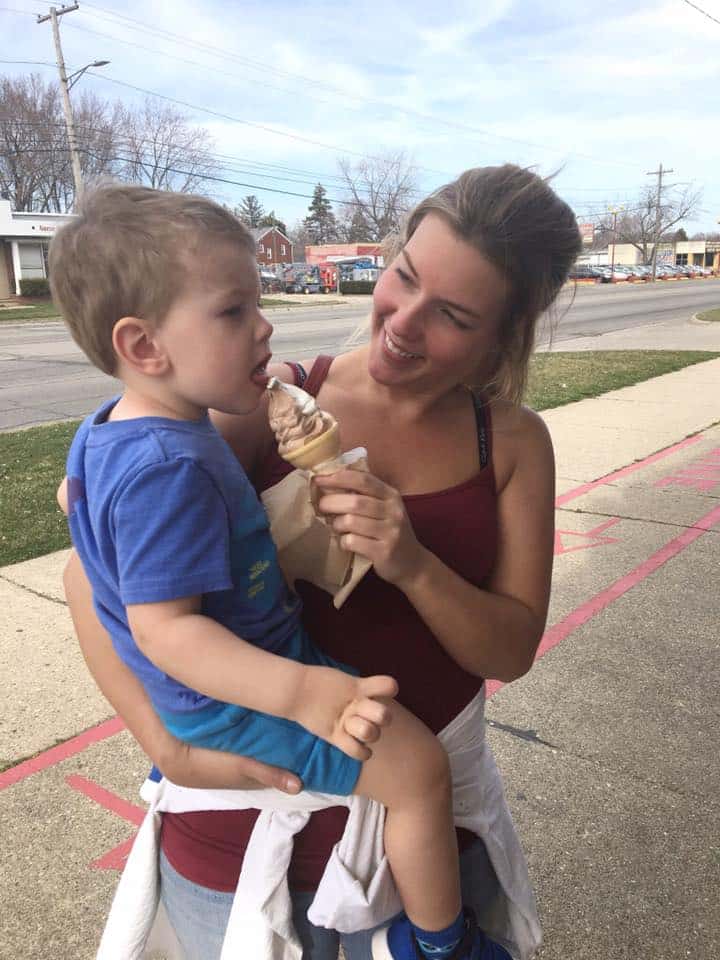 After the work was done we decided to take Liam to get his very first ice cream cone.
He was very careful about eating it in the beginning, but it didn't take too long before he was devouring it.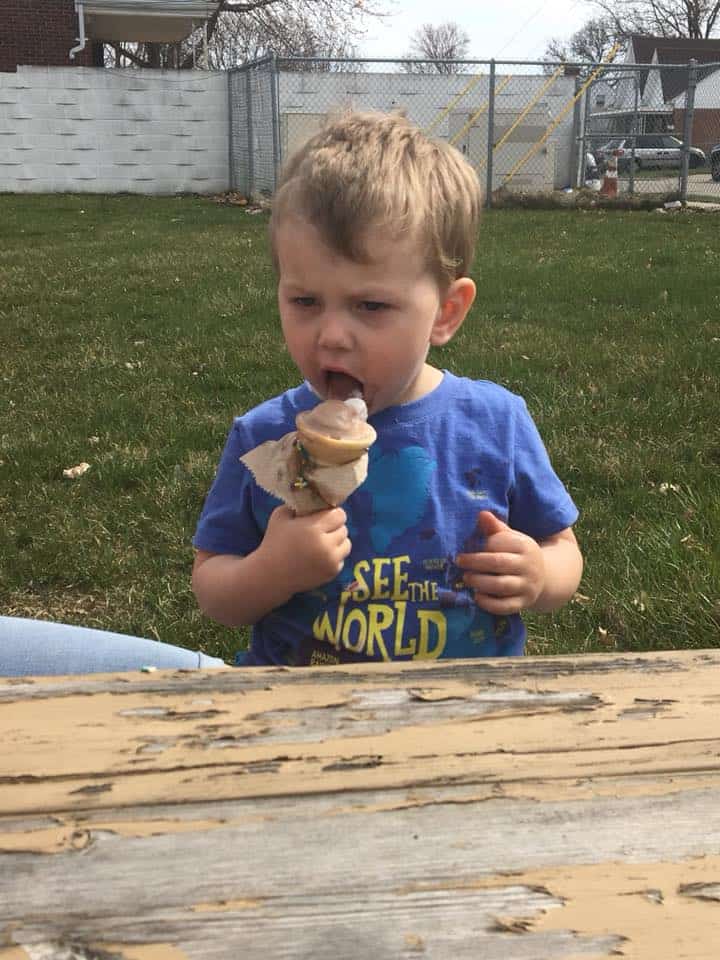 The next day we were invited to have an unexpected visit with both of them again, so we headed up to the mall to hang out at the play area for a bit.
Liam was definitely the one in charge here, leading his Papa all over the place.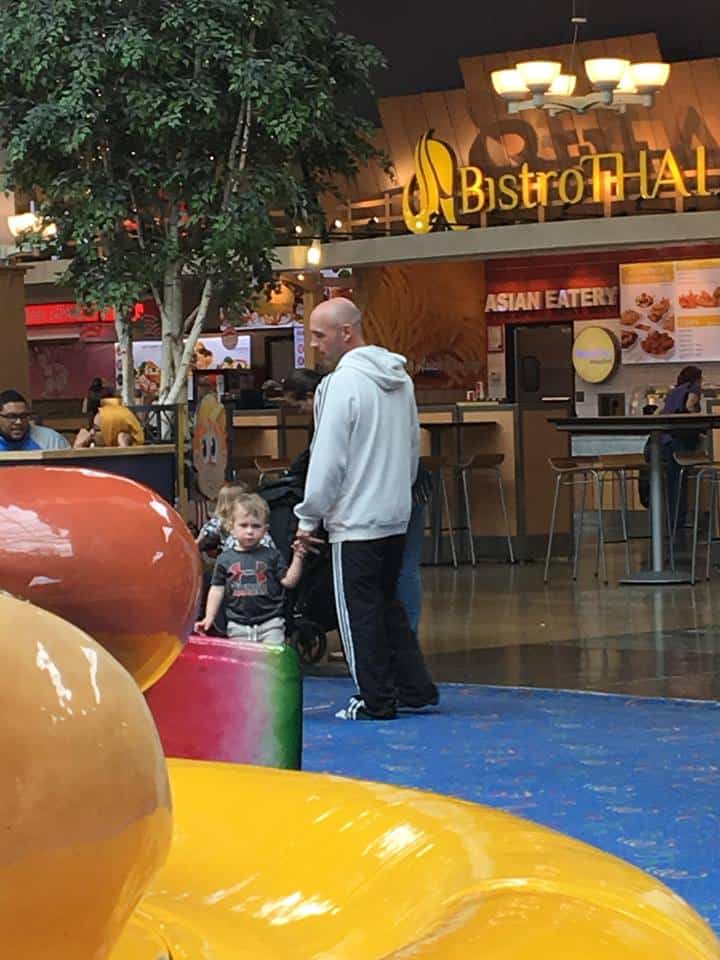 Of course, Liam convinced Rich to take him on the carousel…TWICE!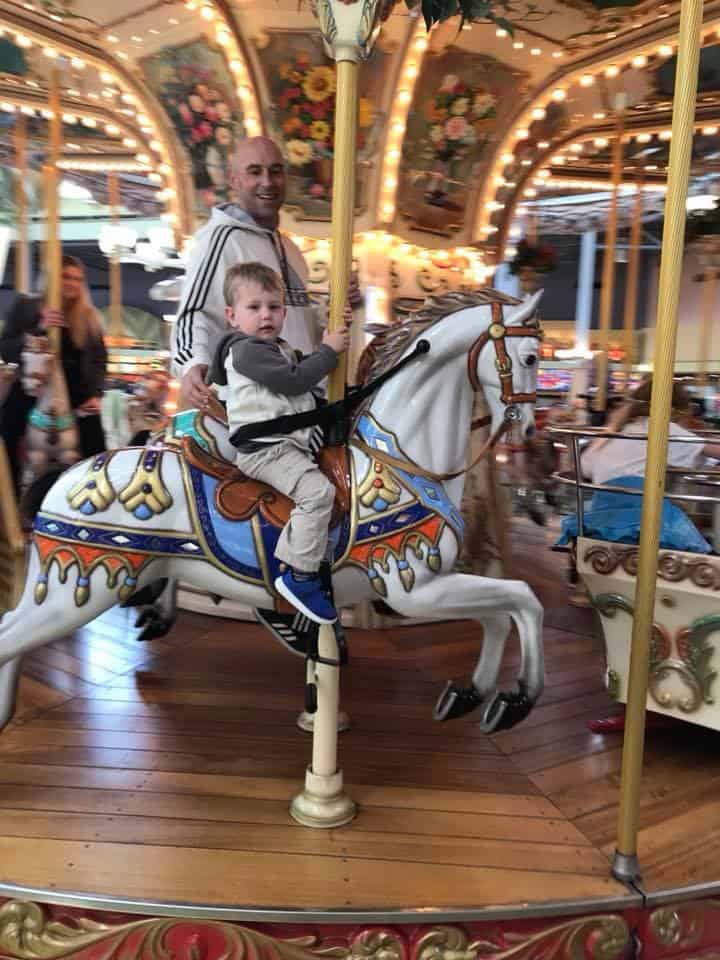 He made sure they both got "tattoos" on the second ride.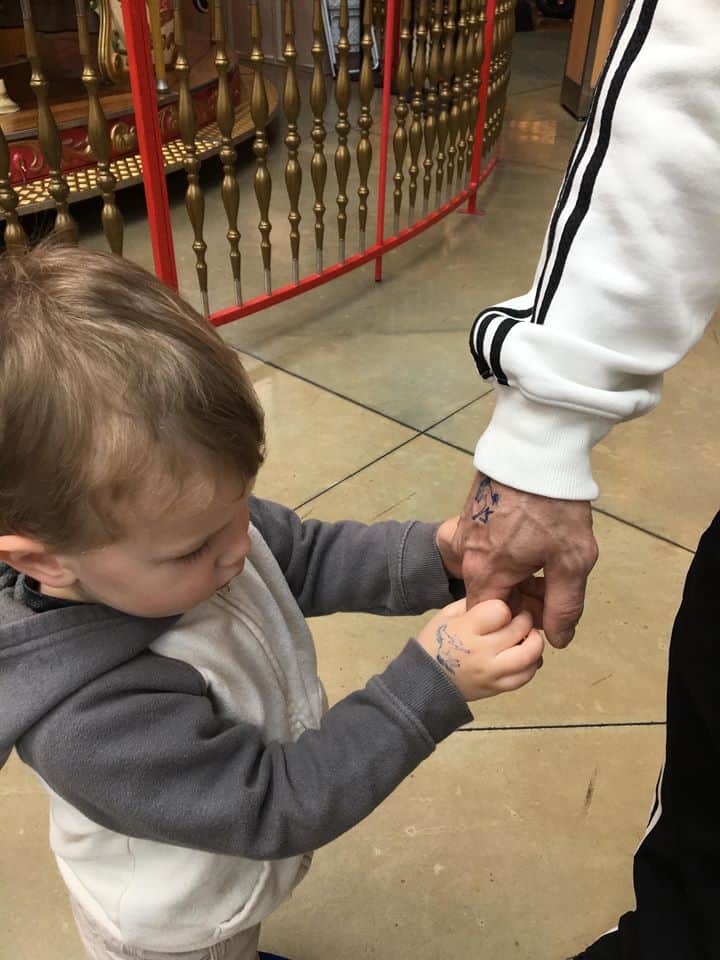 We stopped to check out Nemo and Dory before saying goodbye.

This Lego Giraffe caught his attention on the way out so he had to get up close to check it out.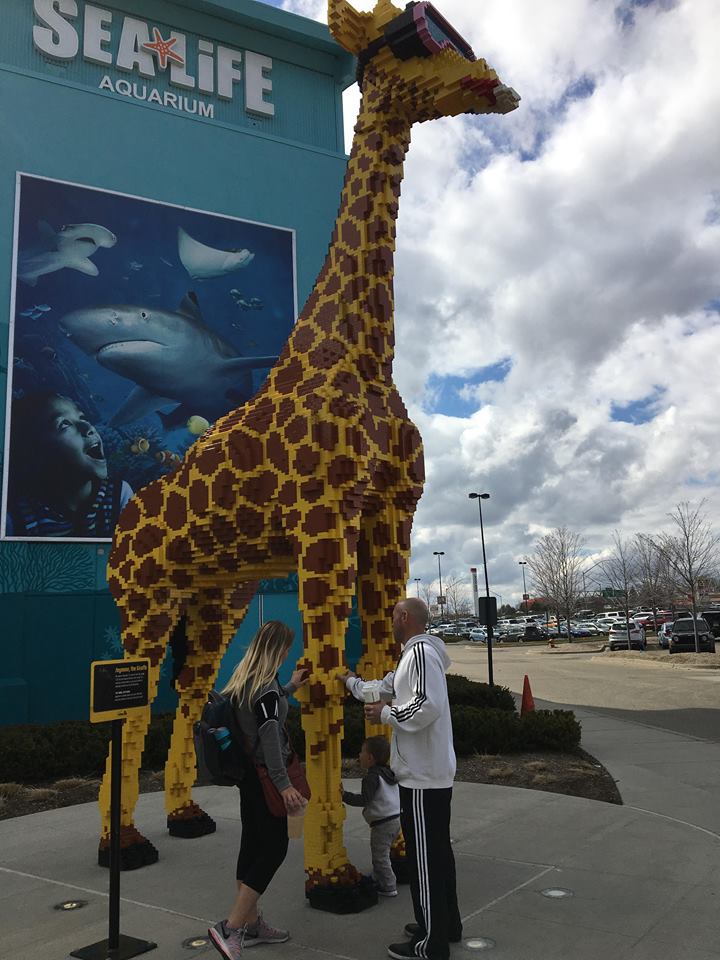 It was a great time with the two of them. Have I mentioned lately how awesome it is watching your kids grow up and start their own family?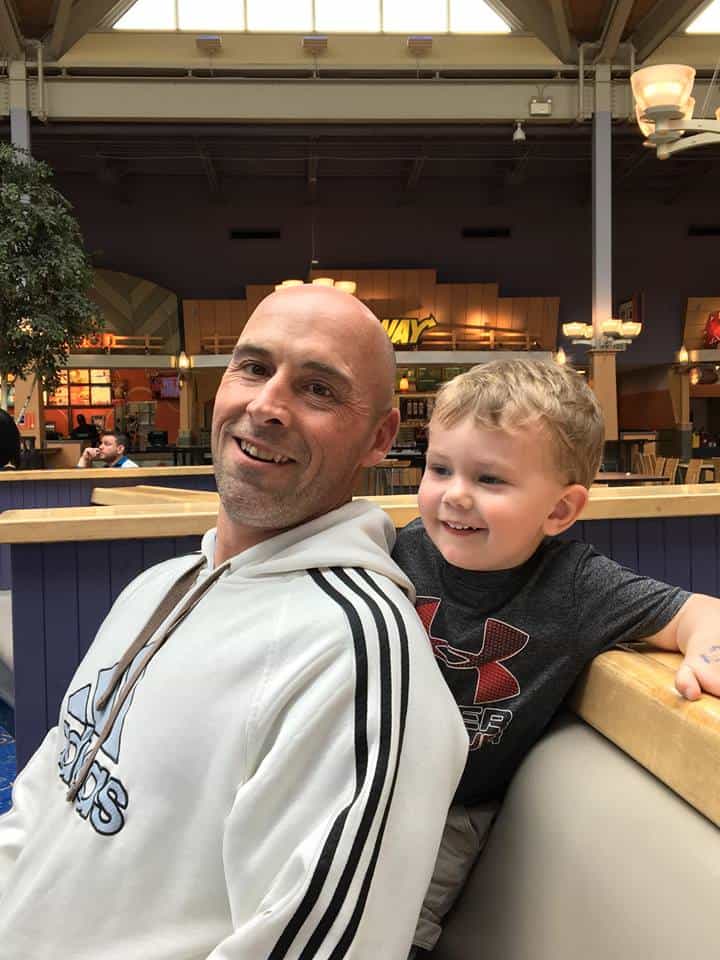 I've been working with Rich on a huge paint job and I have to say how amazed I am by the work he does and how quickly he can do it.
When I say that I have been "helping" what I mostly mean is I stand around watching while he does most of the work, occasionally I grab something for him or hold the ladder.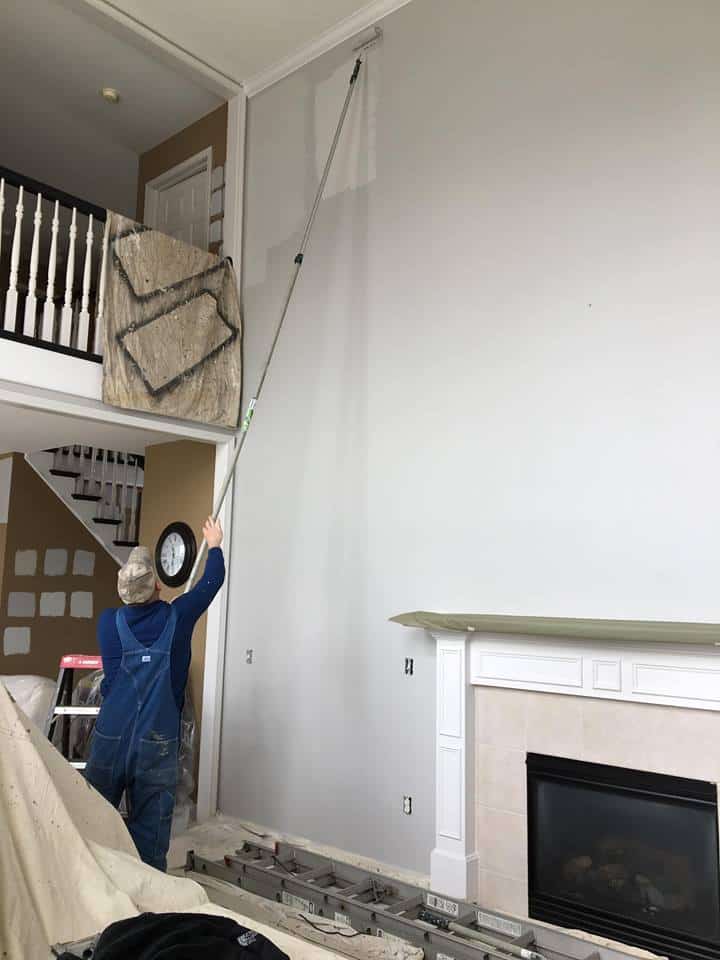 We spotted these enormous flying creatures on our way home from the paint job one evening.
I have no idea what kind of birds they were but I have never seen any flying things this huge before and my imagination was coming up with all kinds of otherworldly stories of what they really were.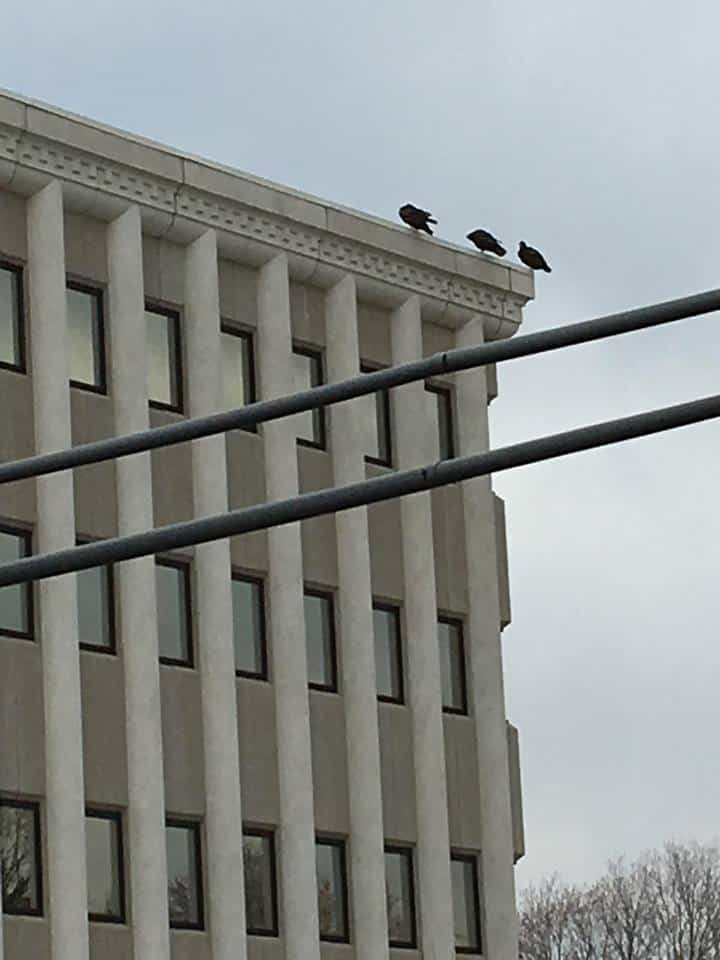 We took the weekend off and used the time at home to hit the gym and run some errands. After we stopped in at the thrift store since it is right next door to our gym and I had a 30% off coupon we wanted to try to use.
We found a bunch of great things, but my favorite was this giant crocheted pillow that was brand new and still had the tags on it.
The original price was $39.99, but we paid just $4.99 for it!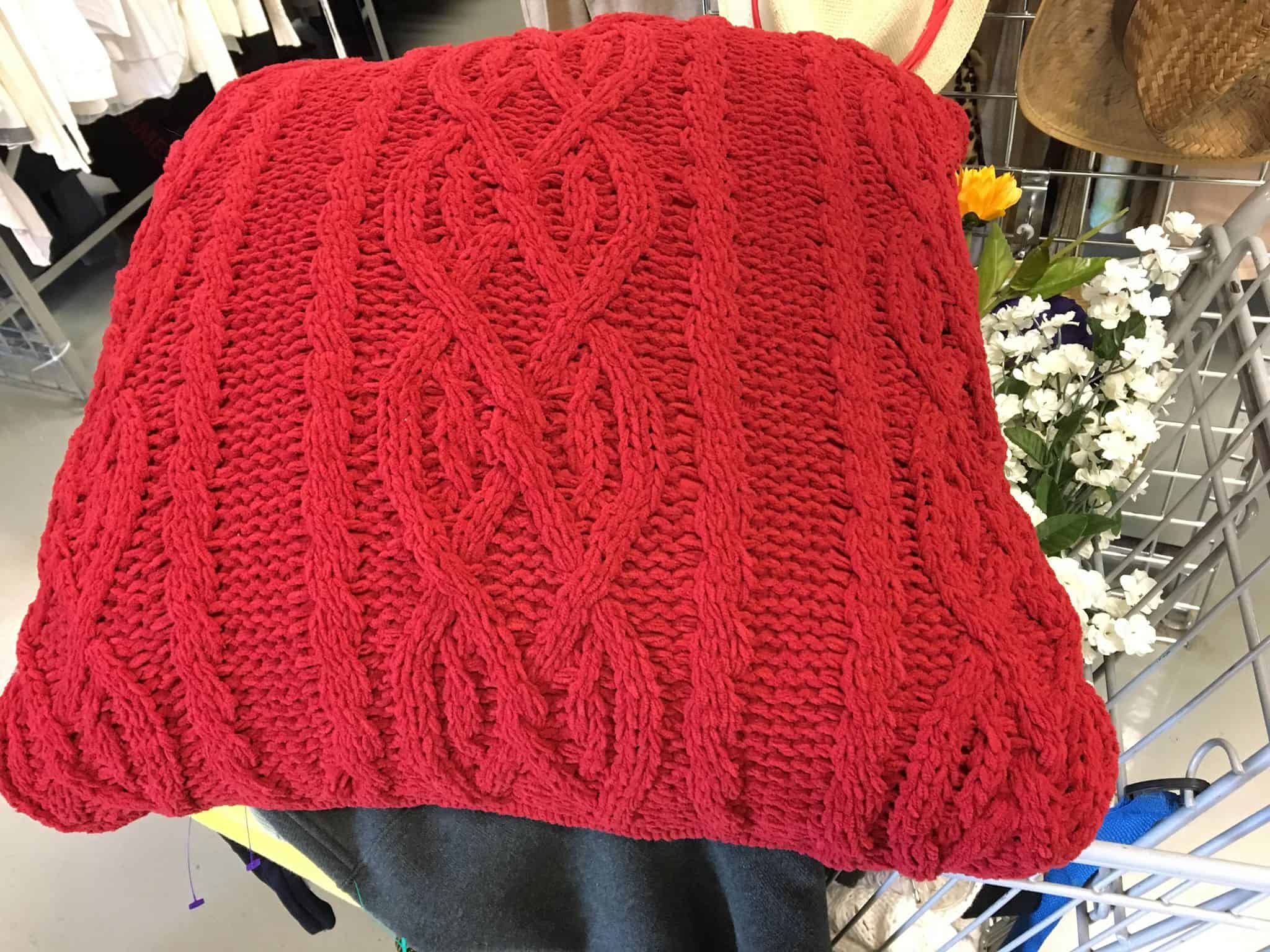 We picked up some groceries for the week and I spent some time meal prepping, so we had some easy ready to eat food on hand.
I'm still not entirely sure how I plan t0 cook these Butternut Squash Noodles, but I grabbed them because they were on clearance.
Have you ever had these before? How should I cook them?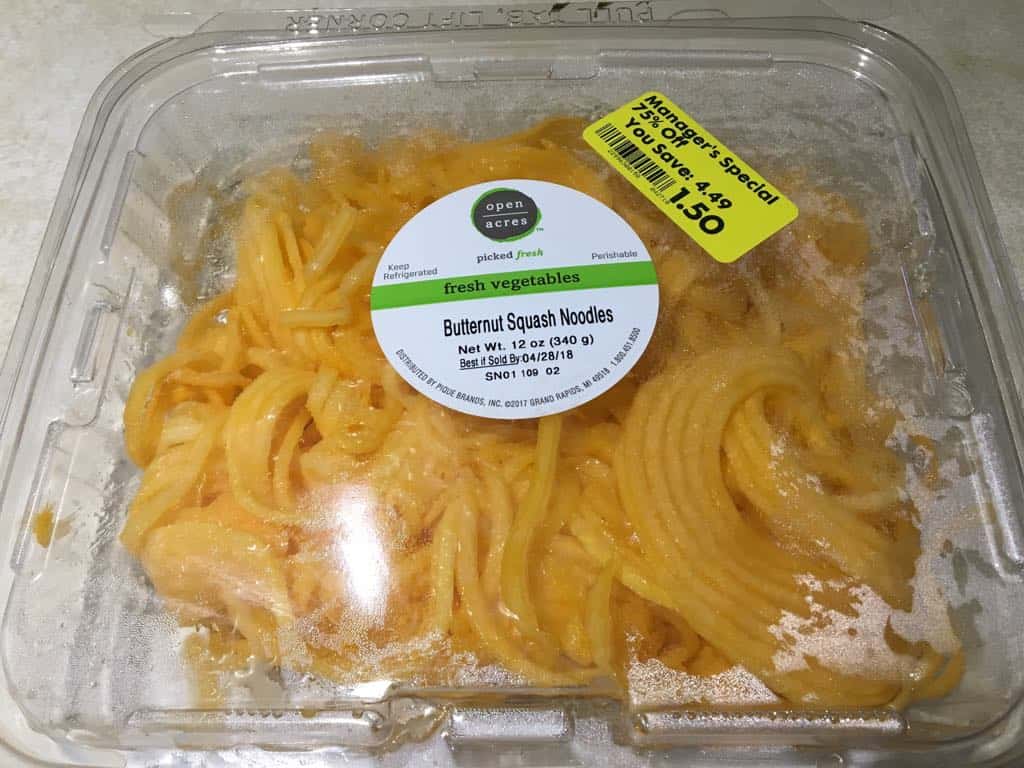 I treated myself to some fresh flowers that were on sale at the grocery store. There is something about them that just makes me smile every time I see them.
I also got an unexpected call from my son this weekend that made me smile even more than these flowers!
This year I will get to spend Mother's Day with him for the first time since he left for the military a few years ago.
Best Posts of the Week:
20 Really Good Camping Food Recipes
Custom Wooden Hearts $9 Shipped
Copycat Starbucks Iced Cinnamon Dolce Latte
You can also catch up on past editions of Monday Meanderings below.