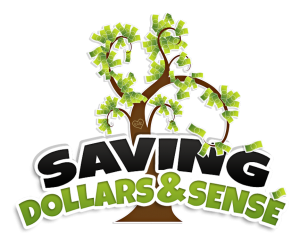 I have been working behind the scenes on a few new things that I hope will make your experience when you visit Saving Dollars and Sense much more enjoyable!
I know that several of you have emailed me asking for a place where you could easily search for coupons and I am happy to say I believe I have accommodated your requests!
We now have TWO coupon Databases, one for grocery coupons an another one just for online coupon codes!
The Online Coupon Code Database
Did you know you can add a cute little Saving Dollars and Sense App Button to your phone and tablets to make it easier to reach the blog? This is a brand new feature and one that I am quite proud of since I did it all by myself!
If you aren't sure how to get the button, just follow the simple steps below and you'll have one of your own in no time flat!
Open up SavingDollarsandSense.com on your phone using whichever browser you have.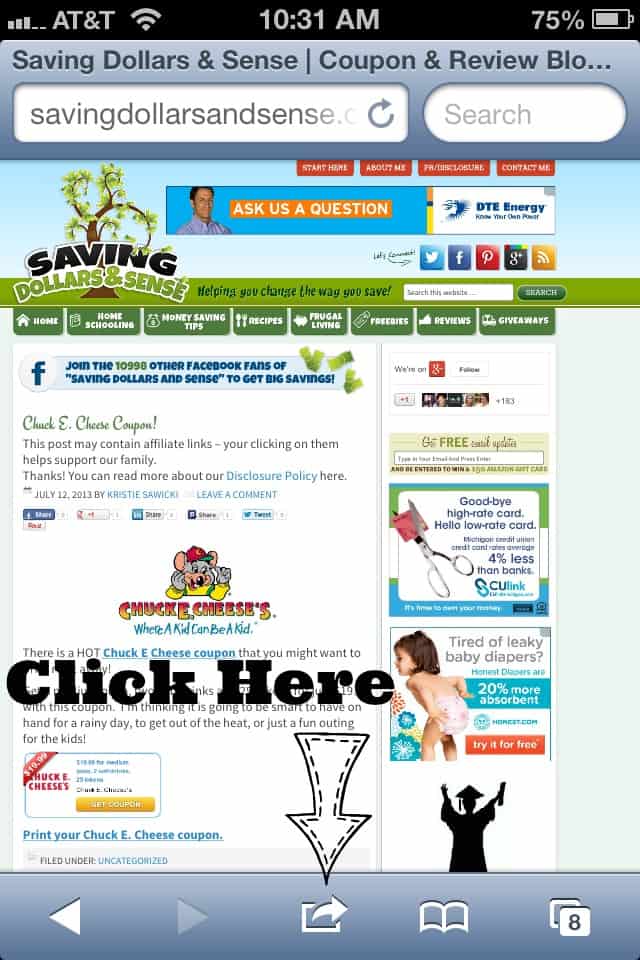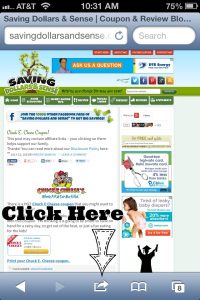 Click on the middle arrow at the bottom of the screen and then choose to add to your home Screen.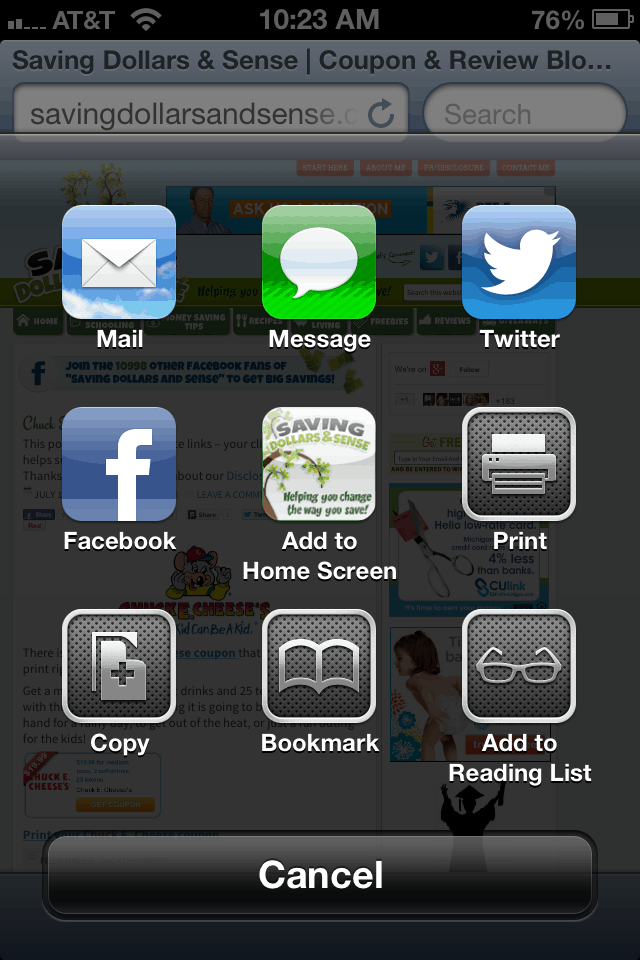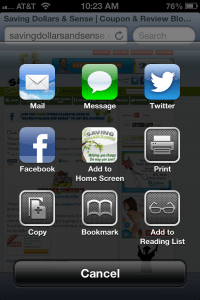 That's it! Super easy 🙂
Lastly I have added a neat new way for you to easily SHARE anything you find here with your friends and family! Because let's face it, we all need to save, and friends don't let friends spend money on things they don't need to right?
So you will now notice that anytime you put your cursor over a photo on Saving Dollars and Sense a box will pop up that looks like this: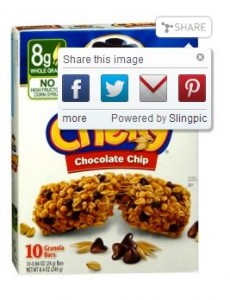 Now you can choose where you want to share. If you want to see even more options for sharing, just click on MORE to see all of the ways you can share anything with your friends or family!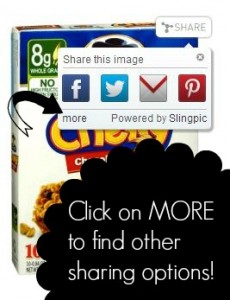 In case you didn't know, social sharing makes bloggers like me very, very happy. Mostly because it lets me know what you like so I can focus on offering more of those kinds of posts to you. So please Share away, and thanks SO much for supporting me by doing so!!
I am always looking for ways to make this site better for you. Please don't be shy, share any tips or ideas you think should be added and I will see what I can do to make it happen.
Other places that you can follow Saving Dollars and Sense:
Facebook Page
I'm also on Instagram, you can find me at kristiesawicki