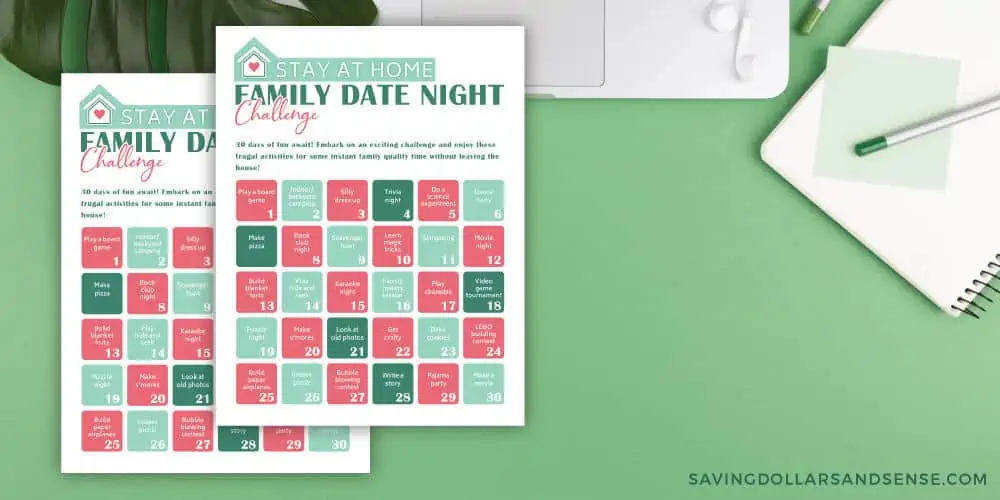 The Family Date Night Challenge is a fun way to connect with your family and make memories that will last long after they have grown up and moved out.
I want to challenge you to spend the next 30 days being intentional and creating moments of quality time with your kids, having fun with these frugal activities that you can do without leaving the house.
Play a Board Game
Silly Dress Up Party
Trivia Night
Dance Party
Learn Magic Tricks
Stargazing
Movie Night
Build Blanket Forts
Play Hide and Seek
Karaoke Night
Family History Lesson
Video Game Tournament
Puzzle Night
Look at Old Photos
LEGO Contest
Build Paper Airplanes
Indoor Picnic
Write a Story
Pajama Party
Make a movie
There are so many more things that I could add to this list.
Leave a comment below with something you love to do with your kiddos at home to make life long memories.