When the winter months arrive, cabin fever starts to kick in!
This is exactly when you realize you need to find some fun winter activities for you and your family, or risk driving everyone crazy.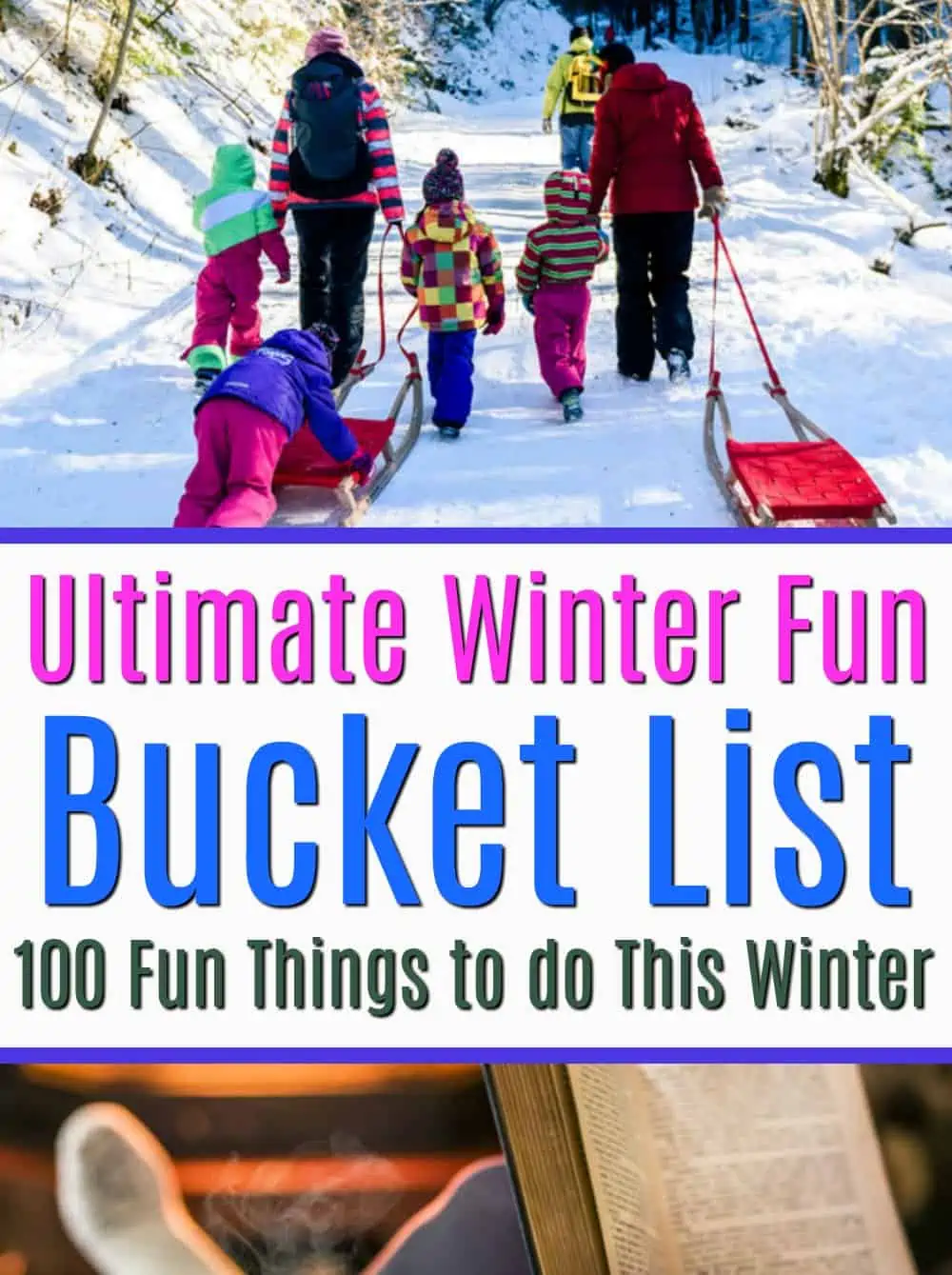 Check out the following list of 100 fun winter activities to keep you and your family entertained all winter long.
Fun Things to do in the Winter
When my kids were little we were always trying to come up with ideas to keep them busy during the winter.
Of course, they still spent plenty of time outdoors during the winter, playing in the snow and building snow forts, having snowball fights and making snow angels.
But it never failed that there would come a day when the weather was too awful and we were all closed up inside the house together. This is when it was time to come out with some new ideas or risk everyone getting on each other last nerve.
Choose any of the activities listed below the next time you are wondering what to do on a cold day, besides staying indoors.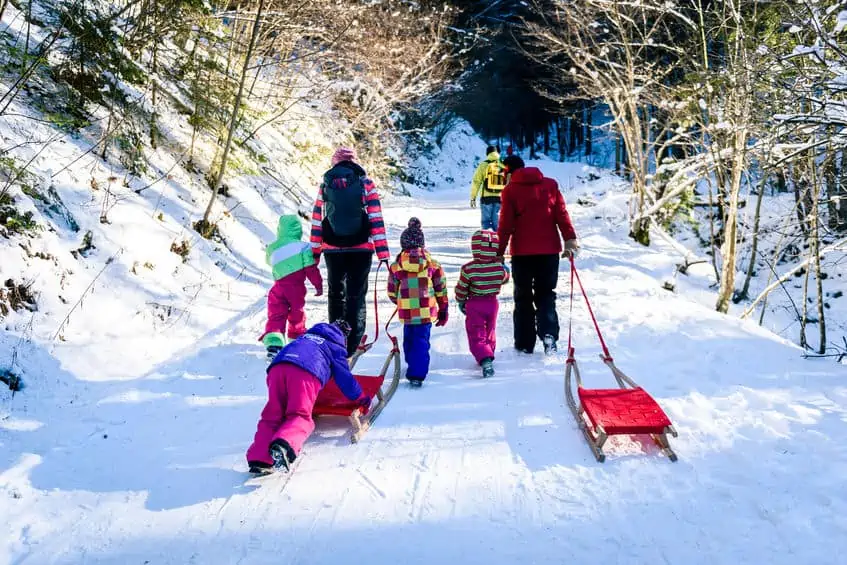 Go sledding
Make your own indoor snow
Make an ice sculpture
Go to a winter Farmers Market
Pick out a Christmas tree
Write thank you cards
Read a Christmas book
Do a house-wide declutter
Donate toys to children in need – One of my favorite activities to do with my kids were gathering all of their old toys to donate just before the holidays. This became a tradition that my kids looked forward to. It was time to make room for all of the new things they were going to receive during the winter from the holidays and their birthdays. It was also a great time to start the season off with our focus on gratitude for all of the things we have and be thankful to have an abundance to share with others who were not as fortunate.
Decorate your Christmas tree
Go see a holiday play
Go ice skating
Do some Christmas shopping
Do a Polar Bear Plunge
Watch a Christmas parade
Attend a winter concert
Make a snow angel
Adopt a family for Christmas>
Bake cookies – This also doubles as a great way to save money on heating costs. Whenever I wanted to warm up my home I would bake something and the heat from the oven was just enough to make the home feel a few degrees warmer.
Have a lazy day
Make a holiday wreath
Go ice fishing
Decorate an ornament for your tree
Take an art class
Go caroling
Go tubing
Build a blanket fort
Venture to your local library – the library saved me time when I had little kids at home. We could all pack up into the car and head to the library for a couple of hours. Everyone was always happy when we left because they had a pile of items they couldn't wait to get home to check out. Our library had movies and audiobooks that we could check out, along with all kinds of books.
Write your own holiday story
Play board games
Make a winter-themed craft
Build a snowman
Complete a home project you've been putting off – we love to use the winter months to focus on any indoor projects we have. This way when the warmer seasons arrive, we can spend as much time out of the house as possible!
Volunteer in your community
Drive around and look at Christmas lights
Go to an indoor swimming area
Wrap presents
Go to an indoor water park
Send out Christmas cards
Go to the movies
Have a potluck dinner
Go winter camping
Go skiing

Get sucked into a good book – This is where a trip to the library comes in handy. You'll always have plenty of books on hand to get sucked into.
Go snowboarding
Take an online class
Make a handmade gift for someone
Build an igloo in the snow
Go through old photos or home movies
Roast marshmallows – you could even make some s' mores by the fireplace.
Try and indoor workout routine
Take a carriage ride through your town
Watch the Winter Olympics
Do a puzzle
Try out a new recipe – I don't know what it is about the colder months, but it is my favorite time to be in the kitchen trying new recipes. Once the weather warms up, I cannot wait to be outdoors again and don't want to spend any more time cooking indoors if I don't have to.
Take a photo with Santa
Take Christmas card photos
Visit family and friends
Learn how to play an instrument
Blow frozen bubbles
Watch your favorite Christmas movies
Give a secret Santa gift
Have a movie marathon
Make up your own Christmas jingle or song
Cuddle by the fire

Make popcorn strands for the tree
Write a letter to Santa
Make your own potpourri
Start a scrapbook
Have a hot chocolate taste test
Attend a New Year's Eve Party
Make a holiday decoration for your home
Eat a roasted chestnut
Make a snowglobe
Visit a Christmas market
Visit a local museum
Attend a tree lighting
Have a pajama party – Am I the only one that loves winter because it is totally acceptable to live in your pajama's on the days you are forced to leave the house?
Serve food at the soup kitchen in your town
Go bowling
Make your own advent calendar</strong>
Do a random act of kindness for someone
Make salt dough ornaments
Plan your new year resolutions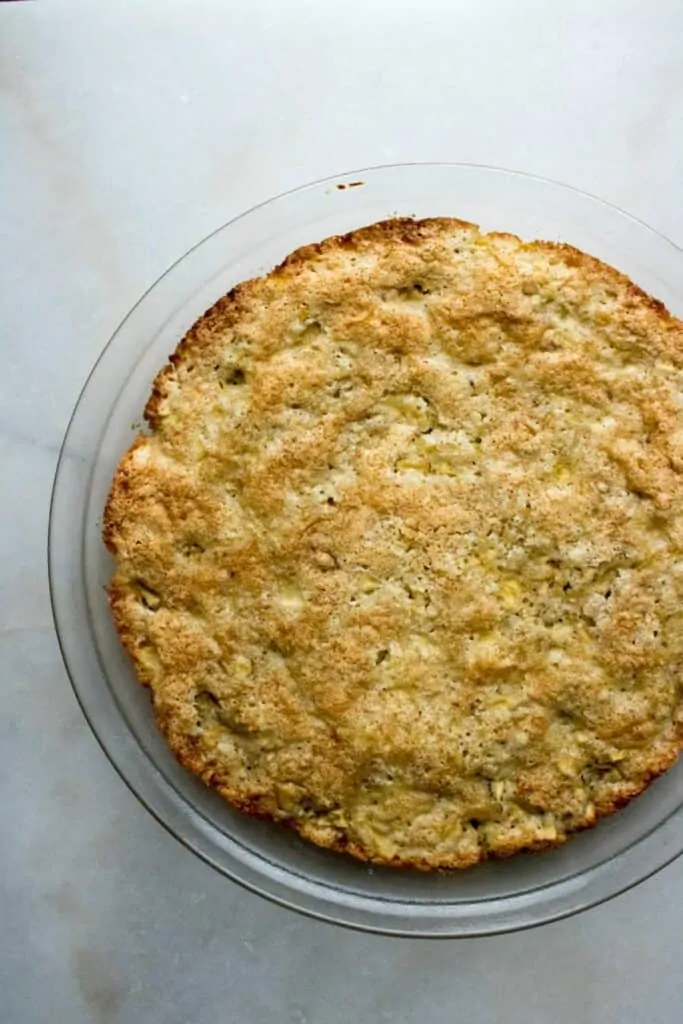 As you can see, there are a ton of fun activities you can do this winter!
What are some of your favorite things to do during the winter season? I'd love to hear some more ideas to add to my list.
I know there are so many more activities to do than just the ones I listed here, but hopefully, you can find a few things on this list to help keep you entertained this winter.