I love getting gifts for brand new homeowners. I specifically love picking out a personalized gift to celebrate their new home.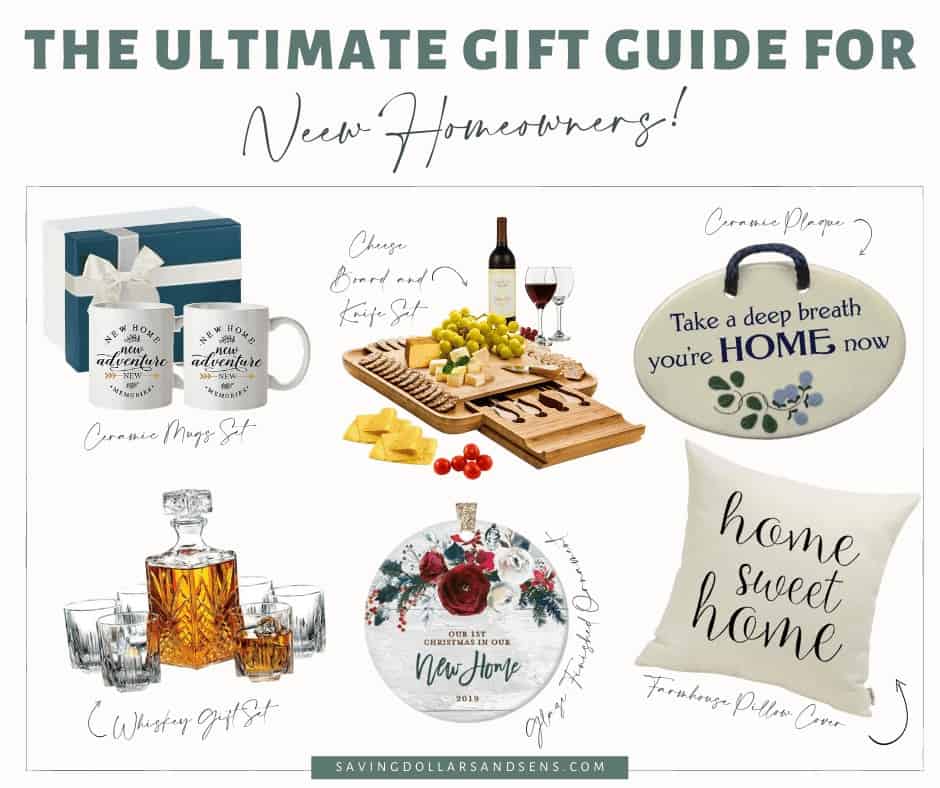 This Christmas you can give the new homeowners in your life a gift they will love to show off in their new home.
Here are some of the Best Gifts for New Homeowners.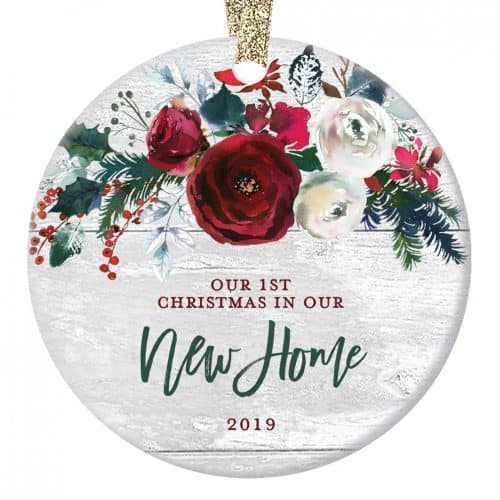 Fine white porcelain ornament with flawless glaze finish. FREE hanging ribbon and white gift box with custom gift tag included. Ready for gift giving!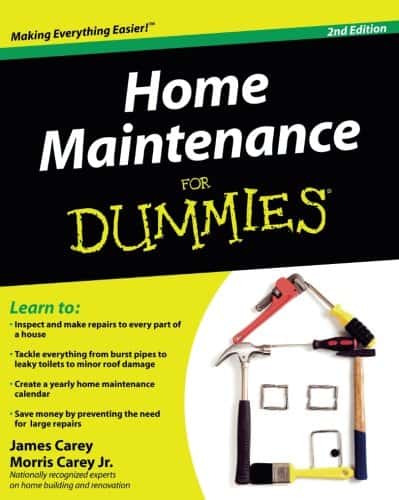 A hands-on, step-by-step guide to properly maintaining your home.
This new edition provides the latest tips on how to tune up your home and make repairs to every room of the house, from basement to attic. By combining step-by-step instructions and expert information, this practical guide gives you the skills to tackle everything from furnace tune-ups to leaky roofs. You'll also learn how to conduct routine inspections, keep major appliances running efficiently, and increase energy efficiency.
Shows how to keep your home in tip-top shape, preserve its value, and avoid costly repairs
Covers all rooms of the house, in addition to the roof, foundation, and exterior
Explains how to keep all home systems and major appliances running smoothly
Includes a seasonal maintenance schedule
Provides the latest green maintenance options to help lower your utility bills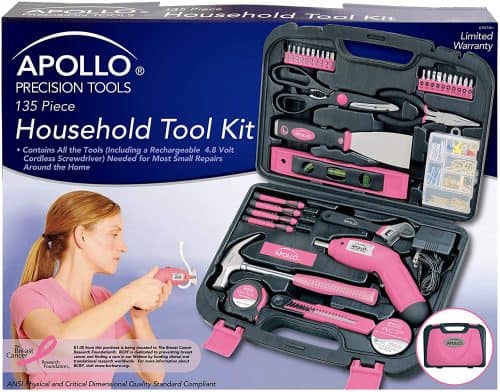 Whether you're hanging pictures in your new home or assembling a television stand in a dorm room, this kit puts everything you need for light- and medium-duty projects and repairs at your fingertips.
This set includes tools carefully chosen for their usefulness in everyday household and DIY tasks so you will always have the right tool for the job. Tools are neatly stored in a sturdy case that keeps them secure, clean, organized and easy to find.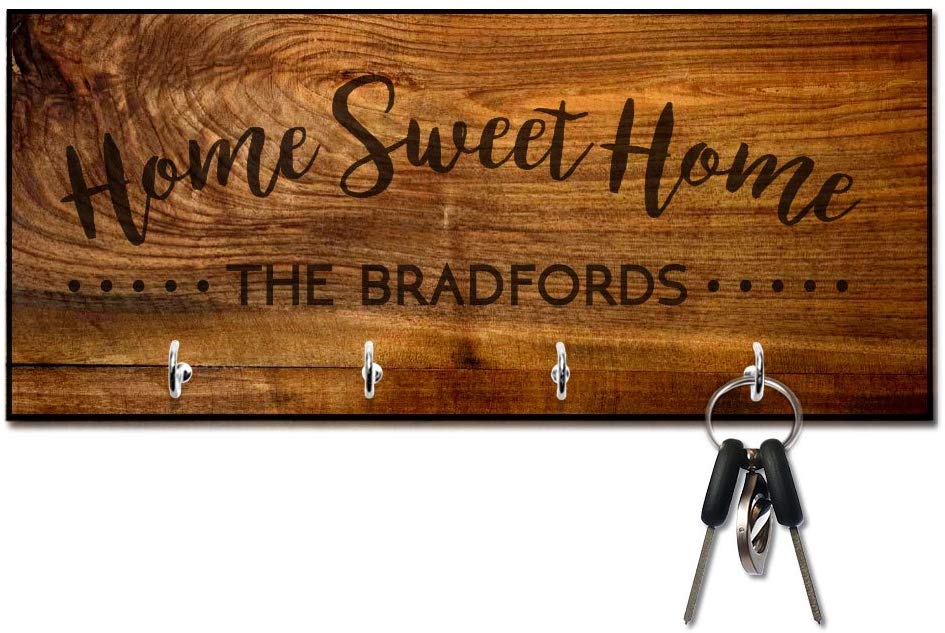 This personalized key and/or leash hanger is not only functional but it looks great. The key hanger has the look of a rich wood. Easy to personalize with any name and it makes the perfect gift to give or get for yourself!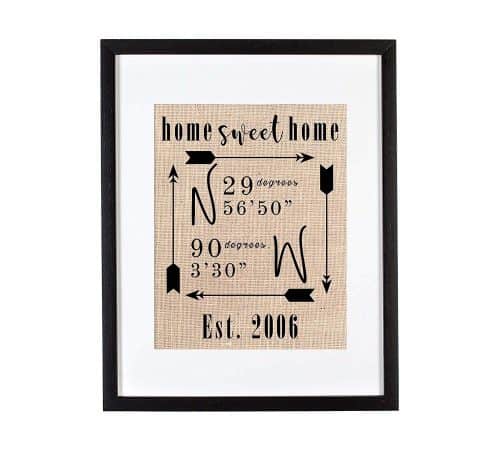 Unique latitude longitude print with boho arrows and coordinates specific to your location. Great for a first home gift or new home gift.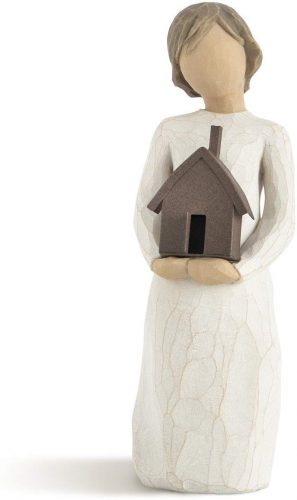 "Mi casa es su casa, My house is your house" written on Enclosure Card. Hand-painted resin figure. Metal accent. Ready to display on a shelf, table or mantel. To clean, dust with soft brush or cloth.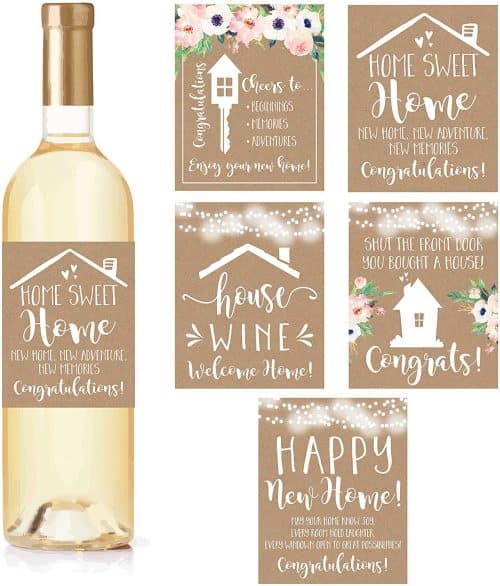 Whether you're the best friend helping the movers pivot the couch, the new neighbor, or just invited to the post-move party, make sure you reward their successful relocation with a thoughtful housewarming gift.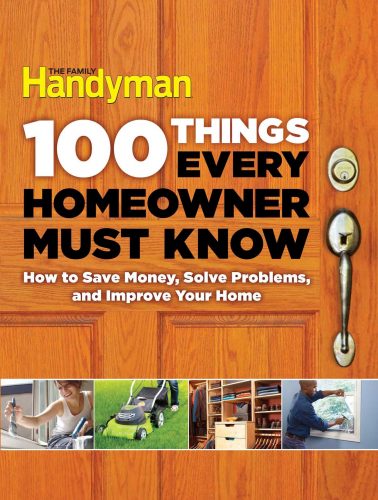 The Family Handyman's 100 Things Every Homeowner Must Know gives you the knowledge you need to be a better homeowner. You'll make informed decisions, avoid frustrations and save thousands over the life of your home.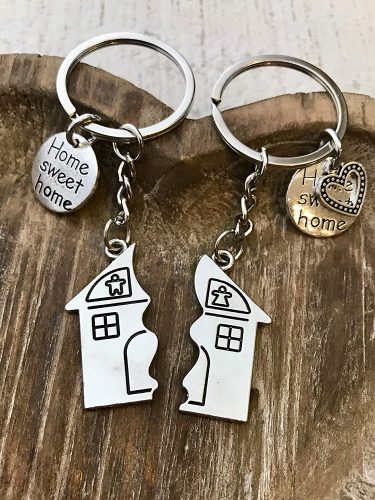 Simple and sweet gift for new home owners, come gift packaged in custom stamped box.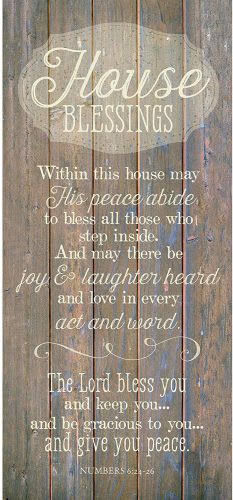 "House Blessings – Within this house may His peace abide, to bless all those who step inside. And may there be joy & laughter heard and love in every act and word. The Lord bless you and keep you…and be gracious to you…and give you peace." Numbers 6:24-26.
An inspiring, lovely gift to the family or friends closes to your heart or to anyone you like to give a gift for birthdays, wedding, housewarming, holidays, anniversary etc.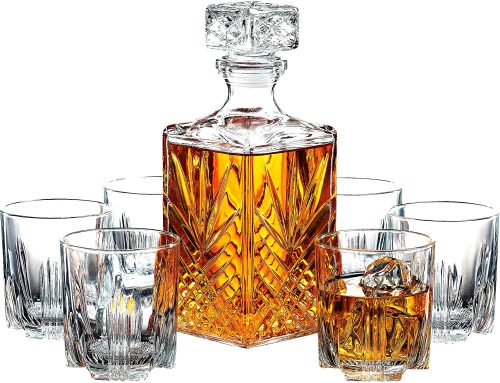 Whiskey gift set makes a stately Christmas, holiday, birthday, etc. gift complementing any style. With easy hand wash or dishwasher maintenance, this whiskey drinkware set is sure to be a treasured heirloom that is long to be remembered.
The set includes a timeless squared 33.75 oz decanter with beveled fluted stopper and 6 sophisticated 9.5oz whiskey tumbler glasses all providing classic elegance.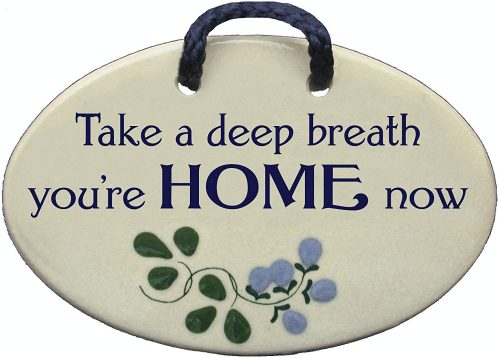 Each sign is formed of soft pliable clay and decorated individually with a whimsical blueberry floral pattern or original artistic images by Deborah Jurist. It is made of natural colored stoneware clay with a baked on glossy finish and dark blue lettering.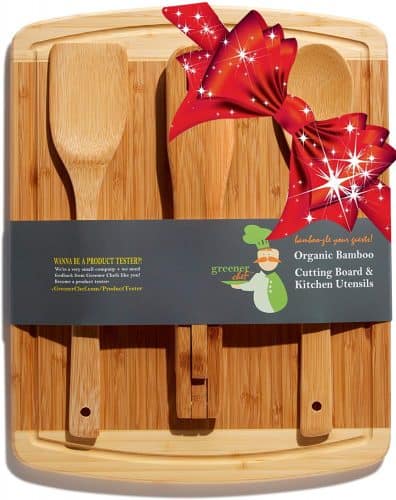 Neatly Bundled with a 14.5″ x 11.5″ Bamboo Cutting Board with Juice Groove. Wooden Spoon, Salad or Sushi Tongs & Wood Spatula.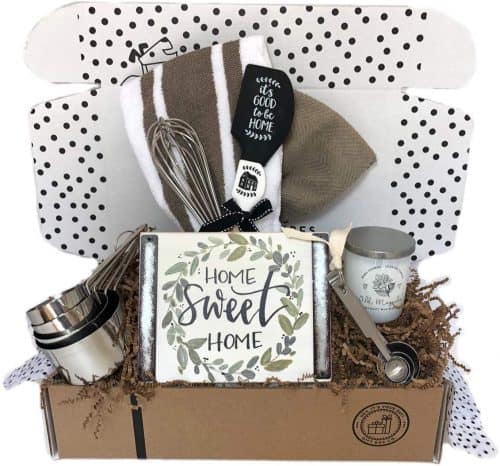 Included is a deluxe 7″ x 5″ Home Sweet Home sign, 2 premium, oversized dish towels tied together with ribbon and a candle. Also included are deluxe, stainless steel measuring cups, set of measuring spoons and steel French whip. This gift is perfectly packed and ready to be sent to the new home owner!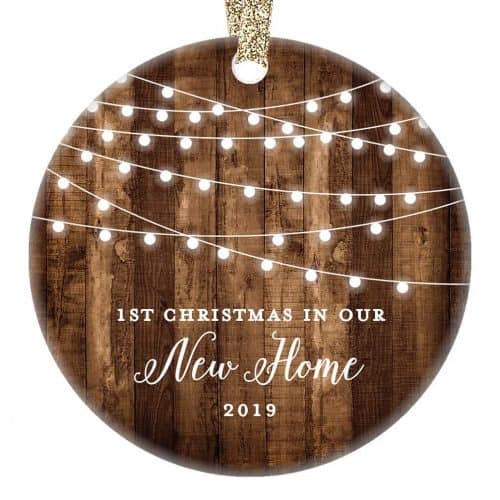 3″ fine white porcelain ornament with flawless glaze finish. Beautiful original design with FREE hanging ribbon and white gift box with custom gift tag included, Ready for gift giving!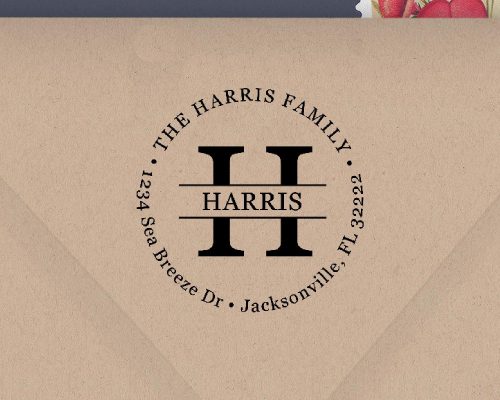 This classic design displays name & address with your initial in the center, creating an elegant impression for your address labels & envelopes.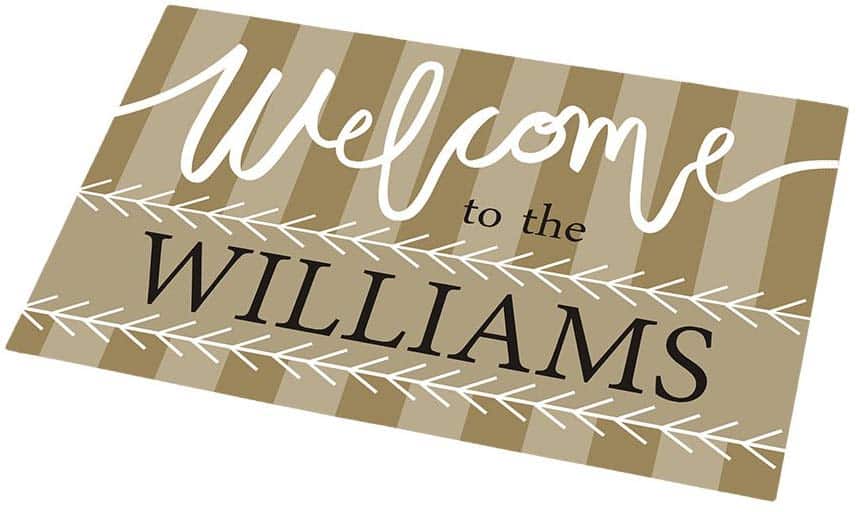 This is a fun and unique gift!
Size: each doormat measures 18″ x 30″

Designed to withstand the rigors of outdoor use and will hold up well in almost any weather condition

Features a non-woven, polyester top service

Durability: this doormat is made to last

Free Personalization with any family name for a piece that can be displayed for years to come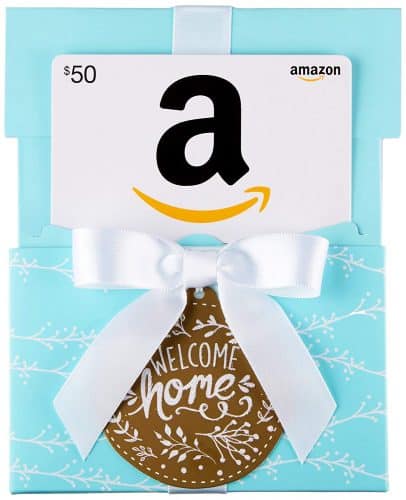 This is the perfect gift for every new home owner!
Your home requires regular maintenance to operate safely and efficiently. The expert advice in this second edition of Home Maintenance For Dummies can help you save literally thousands of dollars each year by showing you how to perform home maintenance yourself!
This new homeowner house warming towel is guaranteed to make a special gift and bring joy to whoever receives it.
Your home is the most exciting purchase you will ever make. It's simultaneously the playground, castle and nest where your family will grow. It's also a big responsibility with lots of little details to keep track of. Fortunately, this book makes it super simple to organize everything.
These beautifully unique wine holders are made by artist Anna Stay, and help you create lifelong memories with friends over a nice red or white wine! Each wine holder can be installed in the kitchen, dining room, or wherever you want to enjoy a deliciously fresh bottle.
This lovely gourmet gift assortment will create a warm welcome for your recipients. Gourmet snacks and chocolates fill this reusable keepsake box.
These high-quality and long-lasting ceramic mugs are built to stand up to daily use, and printed on both sides with truly permanent imprint that will never fade or lose its glory.
This personalized key holders can be a great addition to your home décor. It simply captures the attention of anyone who sees it. The unique key hangers have a classic touch to them. They are very attractive and make your entryway, hallway or door look very charming. This is the way to wow your guests and yourself.
The key to enjoy slices of Italian Ricotta, English Cheddar, or French Vacherin with a glass of wine for holiday entertaining is to have our modern bamboo cheese board. Bordered by grooves that hold crackers, nuts, or olives and designed with a hidden drawer with four utensils, cheese knife. Bamboo-crafted tray makes a perfect serving board for entertaining guests.
This farmhouse laundry wall sign display comes ready with pre-installed hooks. Hang it displayed as decor on bathroom or laundry wall easily. The original walnut wood texture frame and art quote: "This Home is Full of Endless Love and Laundry" that will add some country theme decor.
This custom artwork is guaranteed to make a special gift and bring joy to whoever receives it. This first home map will be a sweet addition in their new home and for lasting memories as their family grows and ages.
The farmhouse pillow covers is a perfect item to add a little more life and fun in your room, they're soft, cozy and with quote design that can make all the difference, adding interest to your sofa, bench, or even your bed. The pillow cover sizes are 18 x 18 inch, perfect fit for your 18 x 18 / 16 x 16 pillow inserts.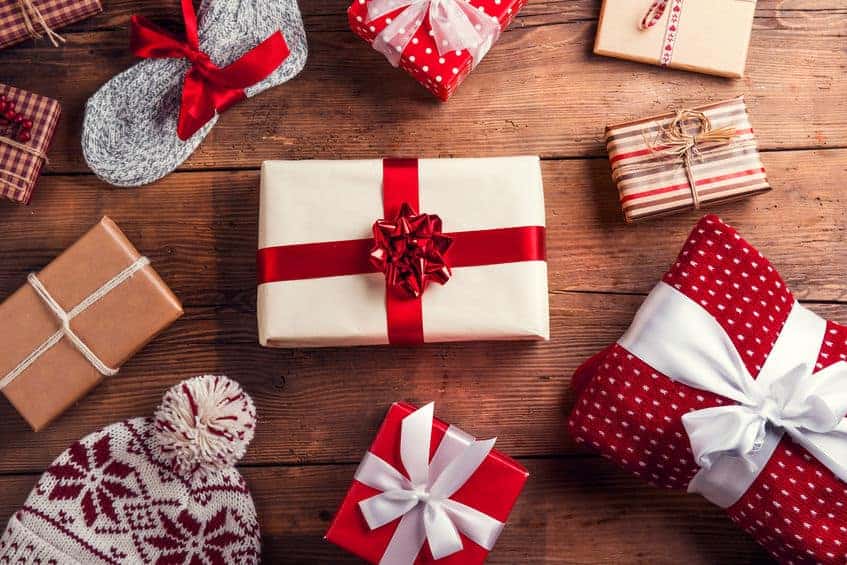 Check out all of our Saving Dollars and Sense Gift Ideas below: