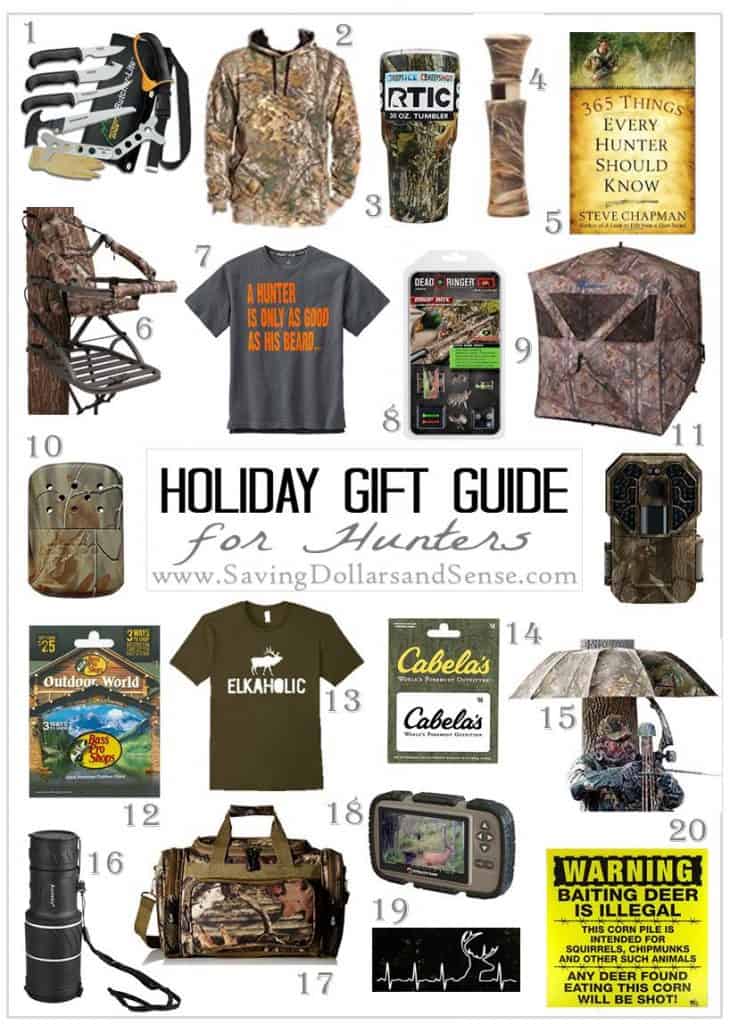 I am married to a complete outdoorsman, which also includes lots of fishing and hunting and other out of door activities.
I shared the list of the Best Gifts for Fisherman of all Levels the other day and today I have the Best Gifts for Hunters to add to our collection of Saving Dollars and Sense Gift Guides.
This list is basically my hubby's dream wish list and he would love to find any of these waiting for him under the tree this year!
We have several other Gift Guides available:
The Best Gifts for Teen Girls
The Best Gifts for Book Lovers
The Best Gift Ideas for the Party Host
Best Essential Oil Gift Ideas
The Best Gift Ideas for Fishermen
Essential Oil Stocking Stuffers
Stocking Stuffer Ideas for Your Pets
Gift Guide for Bakers
Gifts for Campers, Hikers, and Outdoor Lovers
Best Gift Ideas for Techies
Best Foodie Gift Ideas