Grab this FREE Rubbermaid Food Storage Set today so you are ready for the Thanksgiving holiday season and all the leftovers.
Purchase this 24 Piece Rubbermaid Easy Find Lips Food Storage Set for $10.39 at Walmart via the custom TopCashback Offer Page, get $10.39 in cashback!
*This offer is only for new members.
Simply go here and click the "Get Offer Now" button to go to the Walmart website.
Purchase the 24 pieces Rubbermaid Food Storage Set for $10.39 or more (you can add anything else you want to the cart) and get $10.39 cashback.
Shortly after you've made your transaction, you will see it post to your TopCashback account.
Once confirmed, your transaction will become payable within 14 days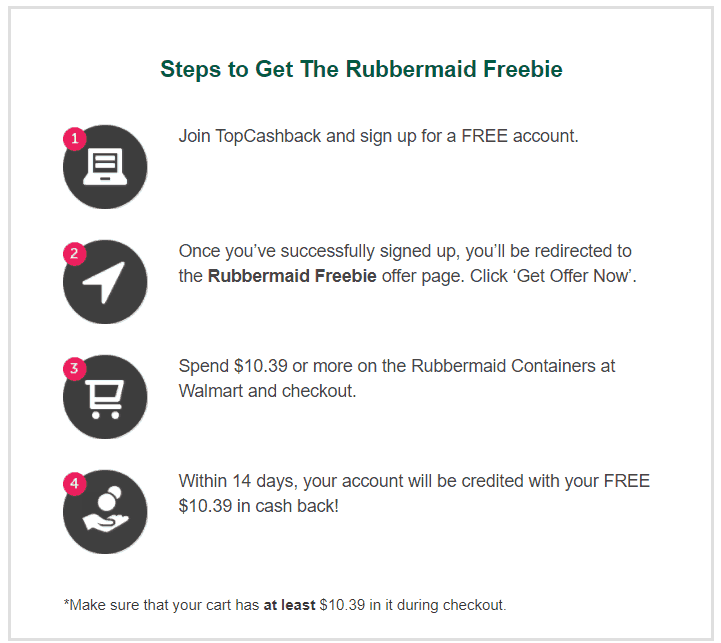 Grab your free food storage set here.