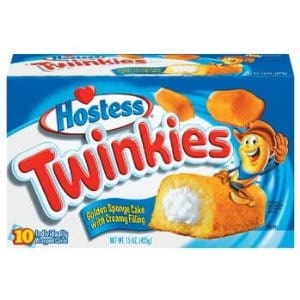 With the news of Hostess officially closing their doors many are considering stocking up on all of the Twinkies they can get their hands on.
This Homemade Twinkie Recipe is the answer to the question "What will we do when the Twinkies all run out?" Now not only can you recreate your own Twinkies at home, and yours will be much better and less chemically filled.
You will need to get yourself a Mini Loaf Pan if you don't already have one.
Homemade Twinkie Recipe
Ingredients
For the cake:
1/2 cup sugar
1/2 cup brown sugar
2 eggs
1-1/4 cups all-purpose flour
1/2 cup milk
1/3 cup canola oil
1 teaspoon baking powder
1 teaspoon vanilla
For the filling:
1/3 cup shortening
1/4 cup sugar
1/2 teaspoon vanilla extract
1/4 cup light cream
1/2 cup confectioners' sugar
You can find all of the directions here for making your very own Homemade Twinkies at home!