Are you looking for the best Recipes for Memorial Day?
I have rounded them all up for you below, to make it easy to plan your Memorial Day menu!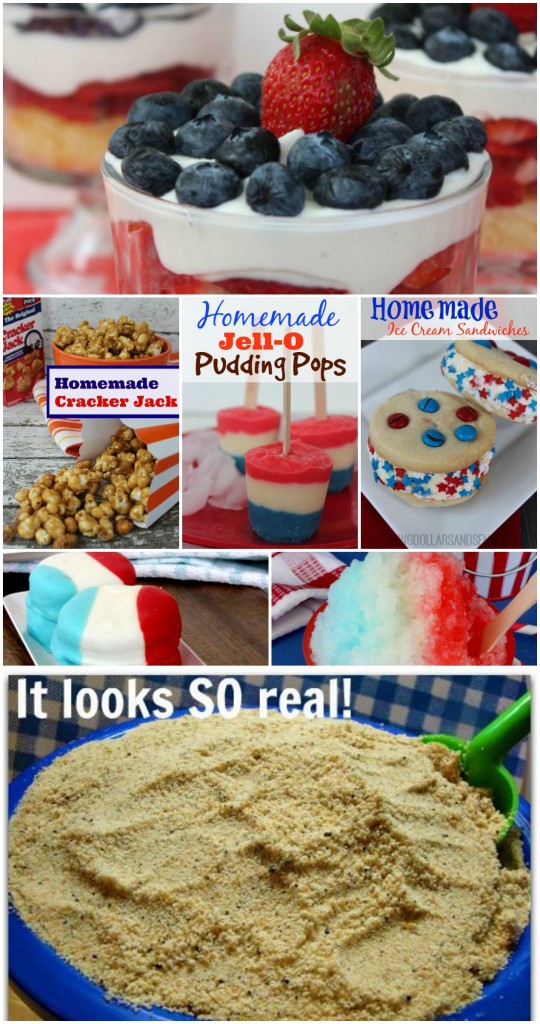 Memorial Day weekend is the unofficial start to summer and I am so ready for it this year!
Since strawberries seem to be synonymous with summer time, you will certainly want to make sure you have at least one of our strawberry desserts included in your celebrations this year.
I've gathered up my top recipes that I think are perfect for the holiday.
These include drink recipes, snacks, salads, desserts and the best BBQ recipes for Memorial Day too!
Memorial Day Drink Recipes
These drink recipes are perfect for Memorial Day, but also really great all summer long!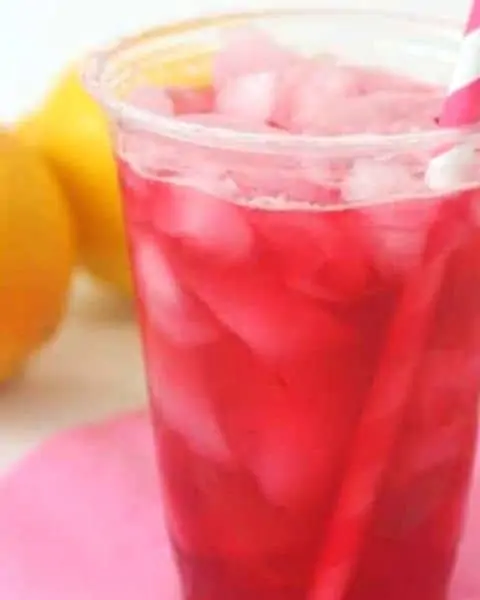 When you are looking for a refreshing drink this summer, try making this super easy to make Copycat Starbucks Passion Tea Lemonade Drink.
I love slurpees in the summer and it is so easy to make them yourself at home with this simple recipe.
This lemonade is a great addition to your Memorial Day picnics.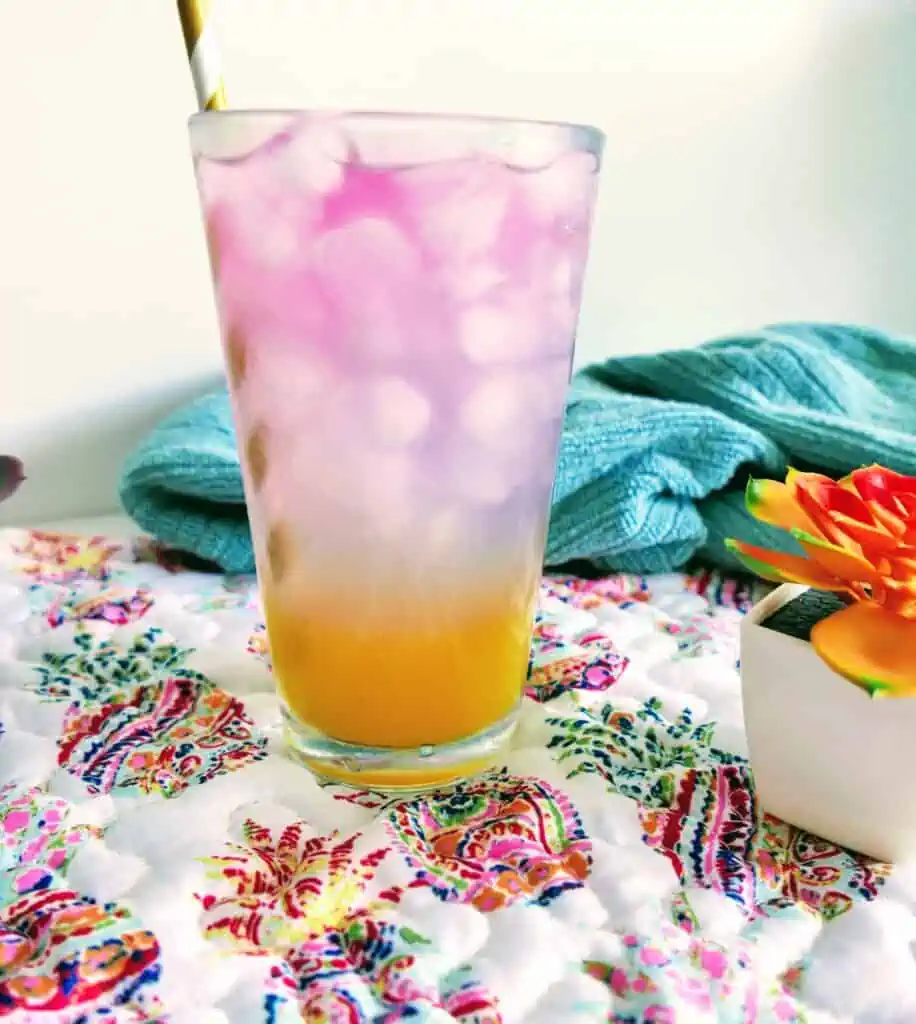 This layered Mermaid Water Mocktail Drink is so easy to make and a lot of fun too!
This Rosehip Hibiscus Iced Tea is so refreshing and delicious and it also has some great health benefits too!
This delicious Blackberry Lemonade is refreshing! You'll love having fresh berries in your drink for a more natural taste.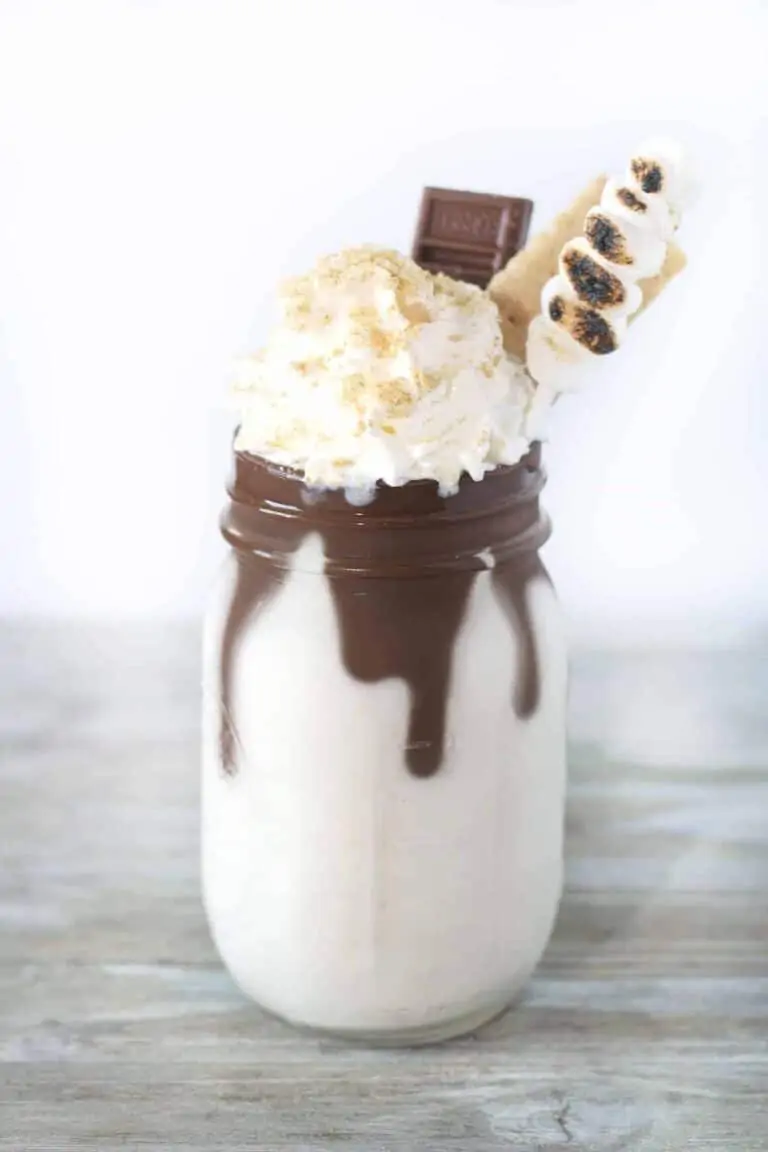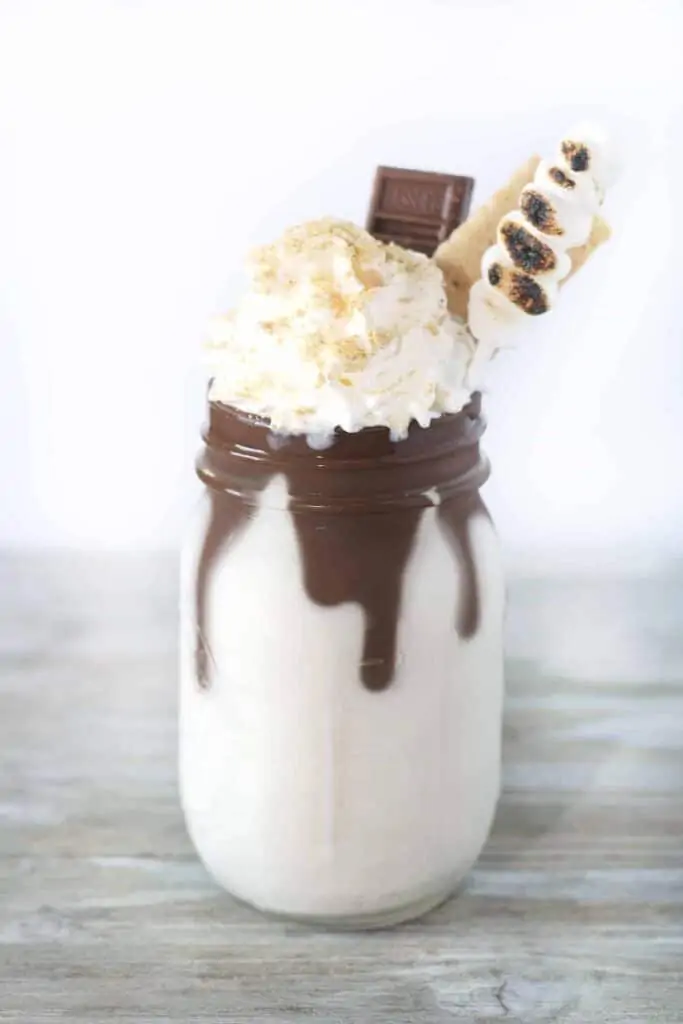 This S'mores Dessert Milkshake is so delicious you'll have everyone screaming s'mores please!
This Copycat Sonic Limeade Recipe is so good and made with fresh lime juice. This recipe makes enough for a gallon pitcher.
Try this Homemade Copycat Starbucks Cotton Candy Frappuccino recipe at home and save your money.
Memorial Day Snack Recipes
Memorial Day weekend calls for all of the best snacks if you ask me!
And I just love these super easy recipes for finger foods to have around for the long weekend.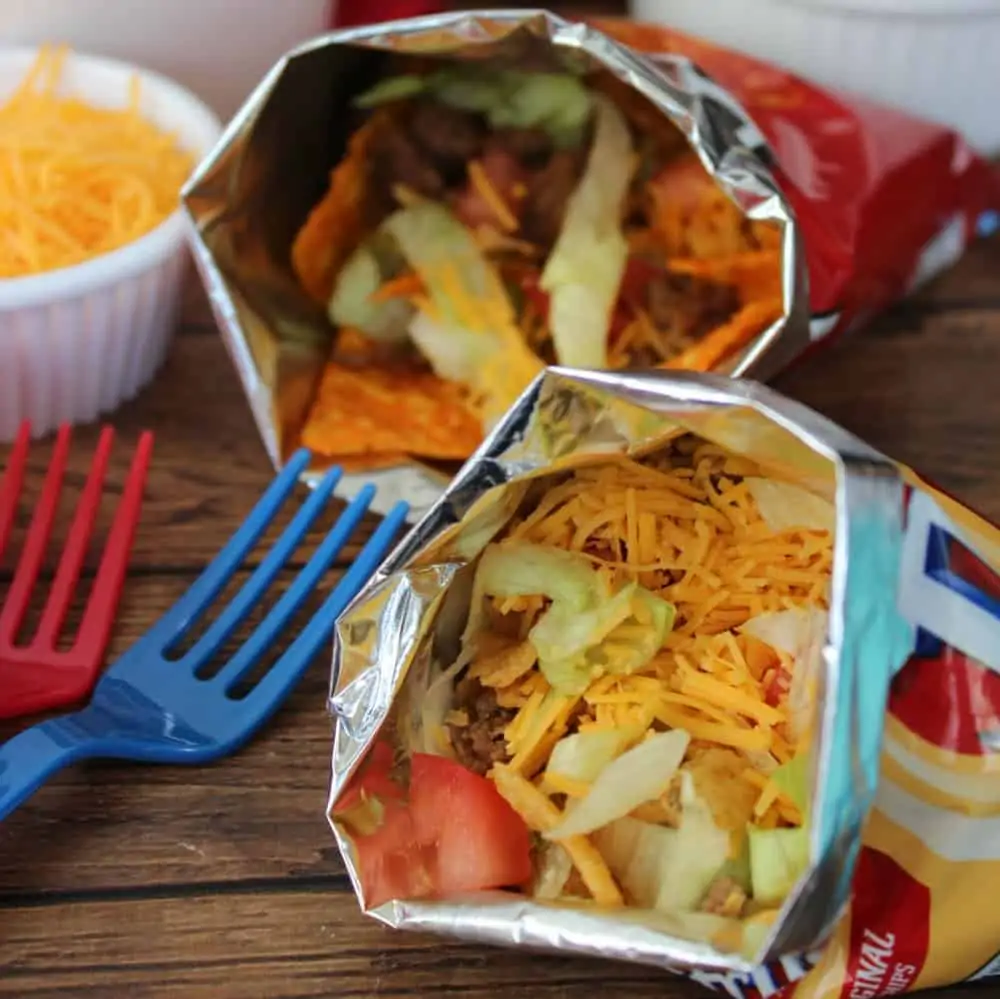 This Walking Tacos recipe is such a nice and easy idea for any party.
Just pick up a bunch of snack sized bags of Doritos or Fritos and add a few other toppings for your guests to choose from.
I love that each person has the ability to customize their own Walking Tacos!
This Homemade Cracker Jack Recipe is the perfect treat to take to parades, fireworks, barbecues, or the beach!
These Mini Fruit Pizzas are so easy to make with your favorite fresh fruit. You and your family will love them!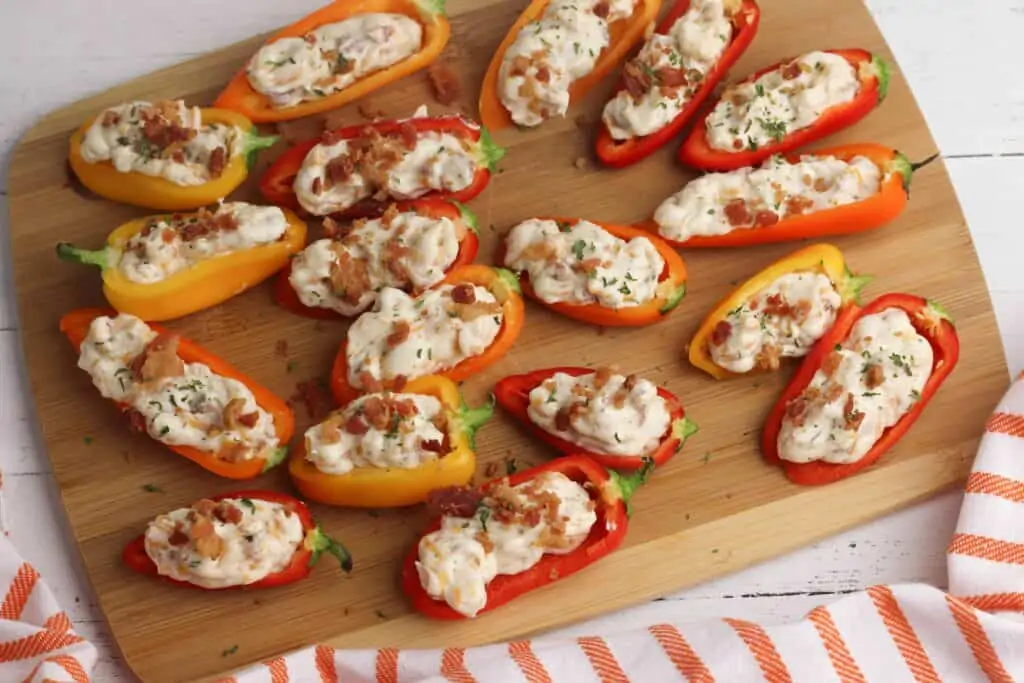 These Bacon Ranch Cream Cheese Stuffed Peppers are a quick and easy appetizer that you can make in about ten minutes.
This homemade Flavored Popcorn is a sweet popcorn that is bursting with flavor and sweetness in every single bite.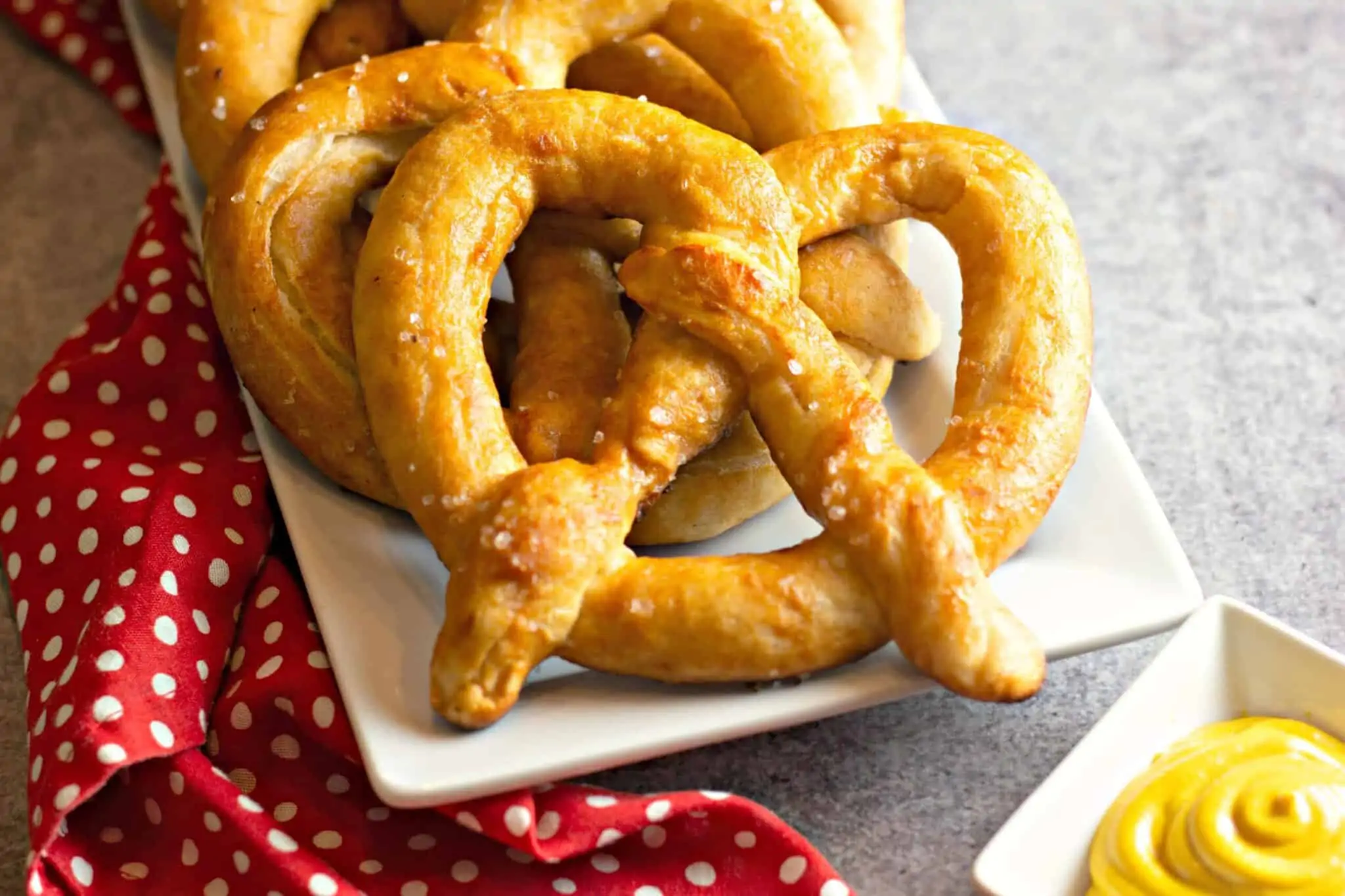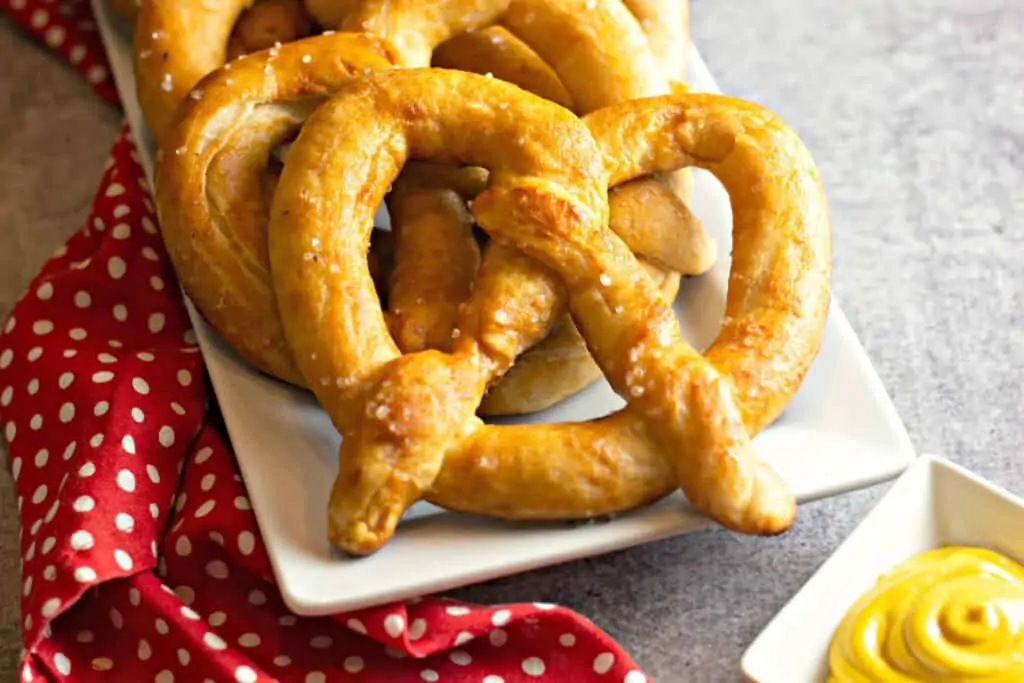 This Homemade Soft Pretzel recipe is a simple recipe that is hearty and delicious!
This cheesy dip recipe is one that is perfect for all summer long.
Memorial Day BBQ Recipes
You can never go wrong with some juicy burgers and hot dogs on the grill when you are deciding on your main dishes for the holiday weekend.
But if you want to kick it up a notch, try one of these barbecue Memorial Day recipes.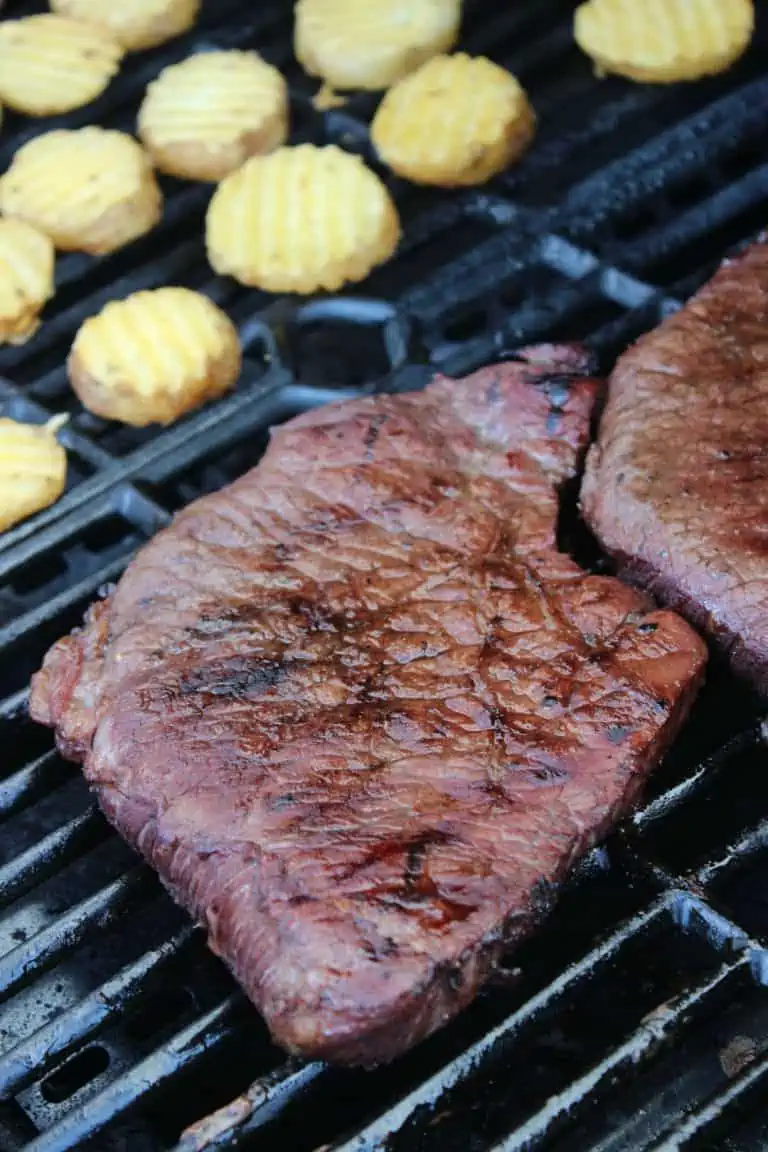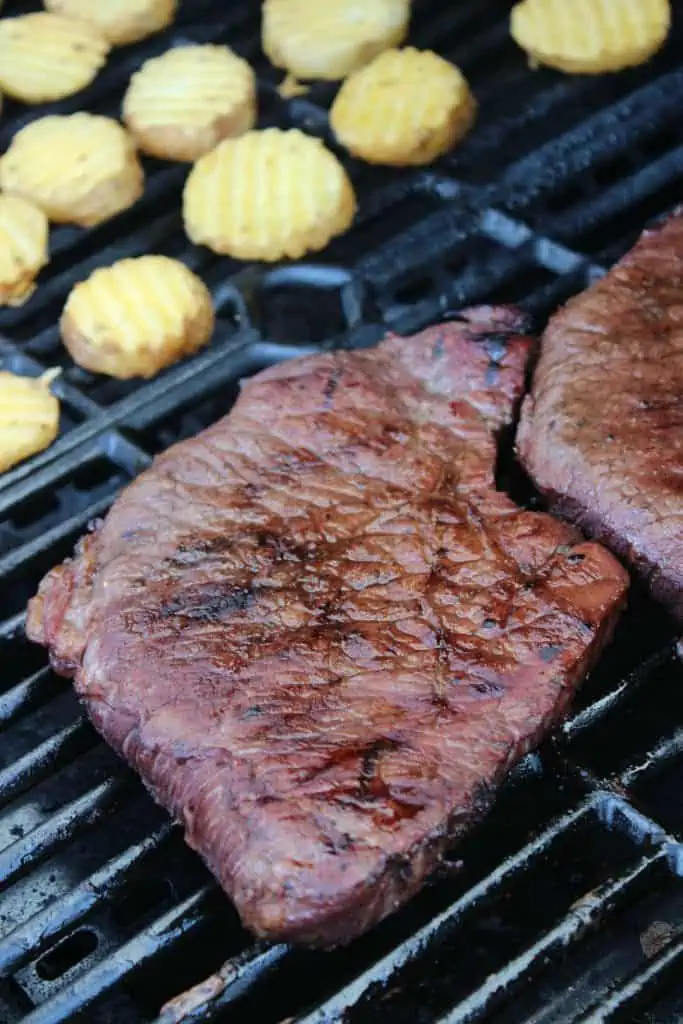 One of the easiest ways to add a ton of great flavor to your meats before sticking them on the grill, is to marinade them in a seasoning that will take a regular piece of meat and make it taste so much better.
If you are looking for the best London Broil Marinade, check out this easy recipe!
This steak kabobs recipe is so delicious and perfect for summer barbecues.
I am sharing a super simple Instant Pot Barbecue Sauce Recipe that you can make from scratch in less than half an hour.
Looking for a fun and delicious new recipe for the grill? Try these Chicken Pineapple Kabobs tonight!
Memorial Day Salad Recipes
I love fresh salads during the summer months.
They can be eaten alone, but also go great with all of your barbecues or picnics too.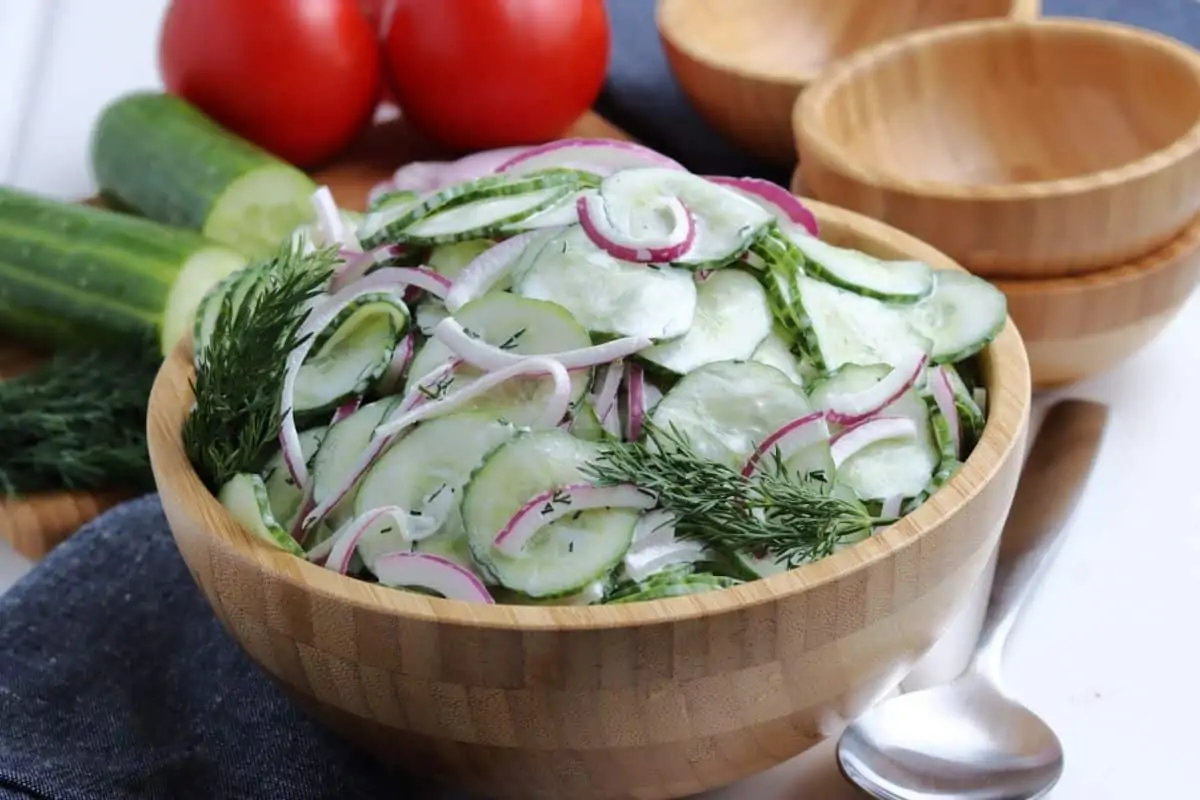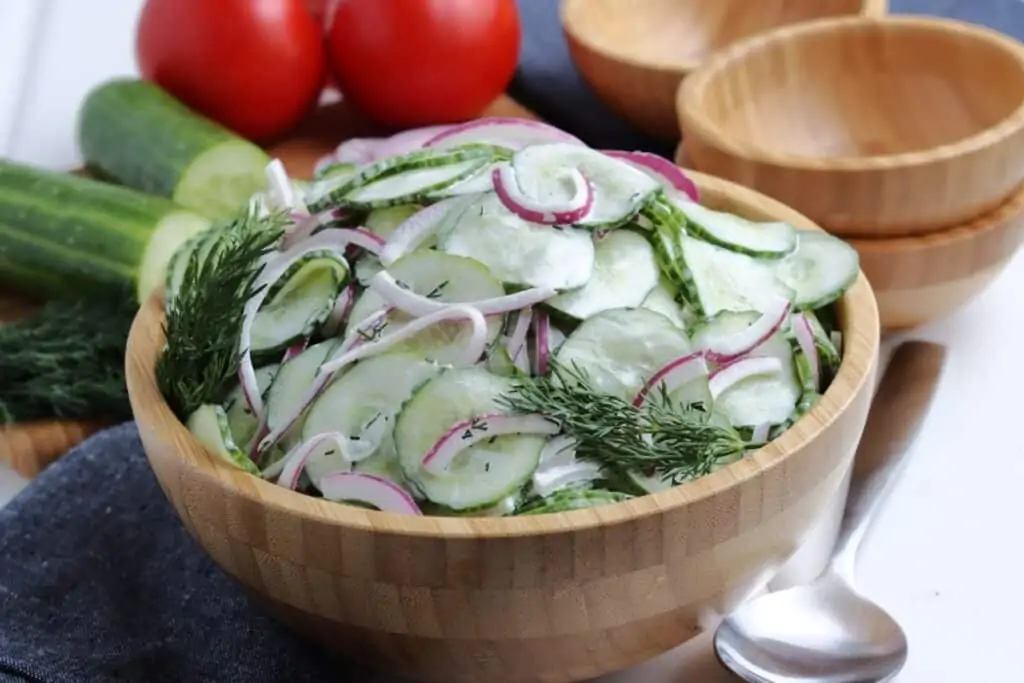 This frugal homemade German Cucumber Salad with fresh dill and onions is one of my favorites!
It's really easy to make, and it's loaded with flavors and textures that just melt in your mouth.
You can make this ahead, and have it ready to take to a backyard BBQ, a little get together, or for your own patio picnic.
This Mandarin Orange Spinach Salad with homemade Orange Vinaigrette Dressing is calling my name today!
This Pasta Salad with Balsamic Vinaigrette is the perfect dish to go with just about any barbecue meal.
Memorial Day Dessert Recipes
Of course you cannot leave out the desserts and you will find lots of different ones below.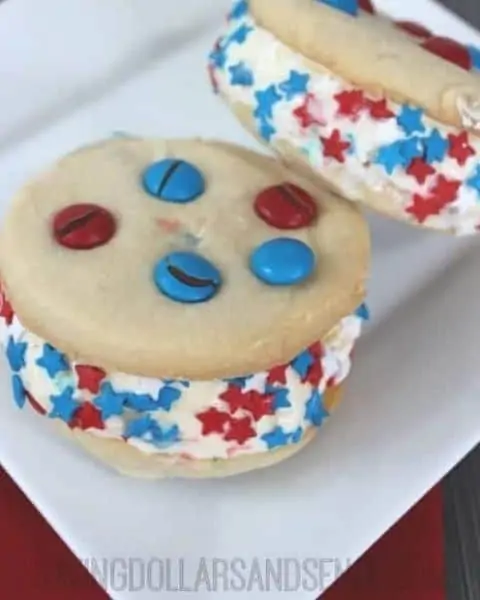 These Red White and Blue Ice Cream Sandwiches would be a great treat for Memorial Day or Fourth of July!
This Sand Pudding Recipe has been a family favorite for many years!
These Patriotic Pudding Pops are the perfect summer treat!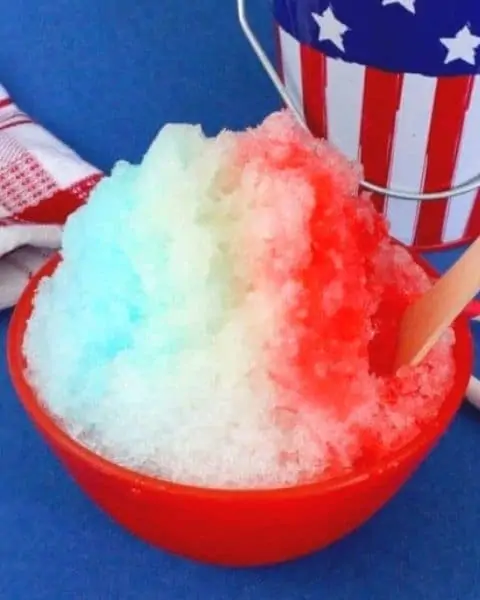 If you are looking for a fun treat to beat the summer heat then allow me to recommend making your own Homemade Snow Cones!
It's super easy to make these Patriotic Snow Cones for the upcoming holidays.
It's no secret that I love strawberry desserts, and this Strawberry Icebox Cake Recipe is one you will want to keep on hand this summer.
This Strawberry Blueberry Pound Cake Trifle is the perfect addition to a summer barbecue. It just screams Fourth of July or Memorial Day to me!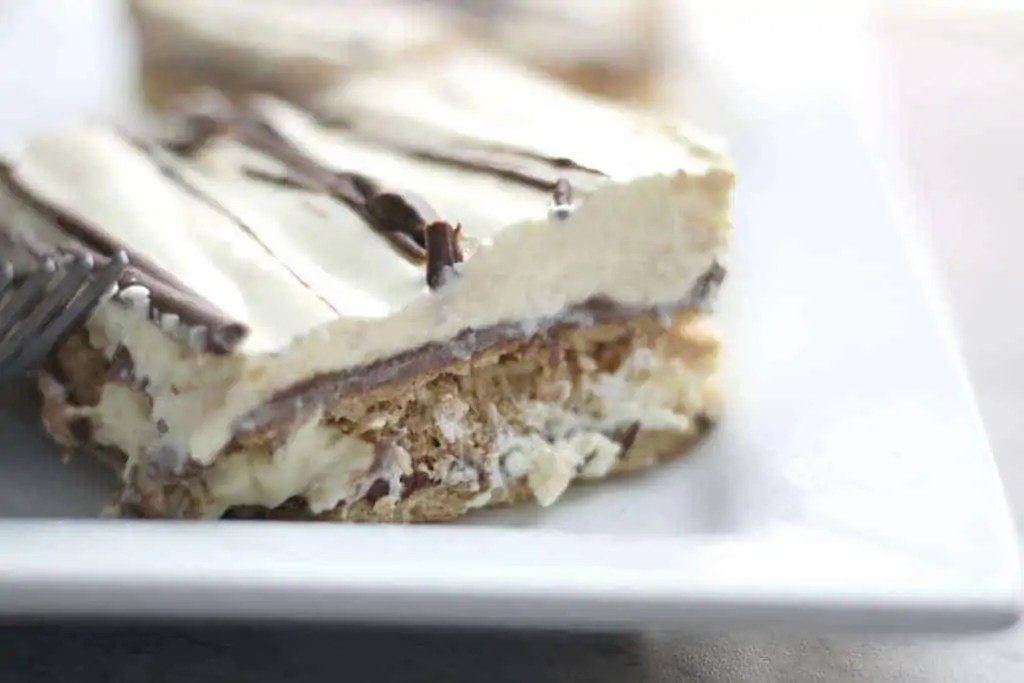 Looking for a dessert that will cool your taste buds and your cravings? This Eclair Icebox Cake is about to become your new tasty best friend.
This Smores Cake is the best smores dessert, with the perfect combination of ooey, gooey chocolatey goodness.
These frozen treats are so good and perfect for summer backyard barbecues.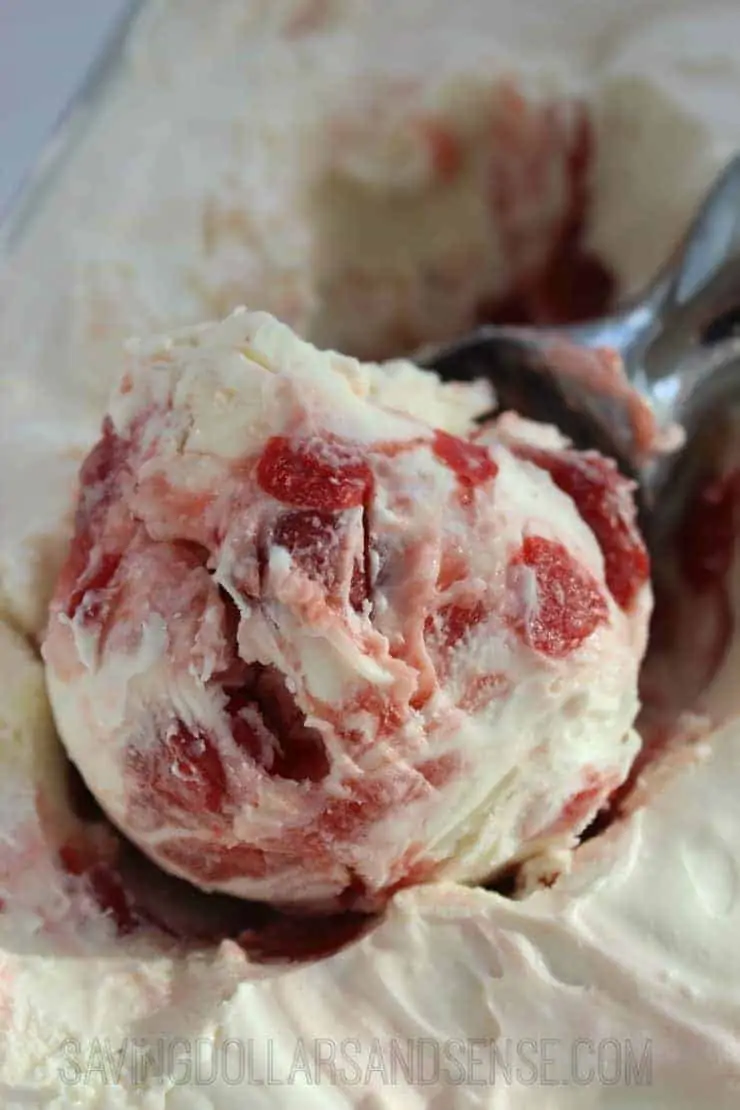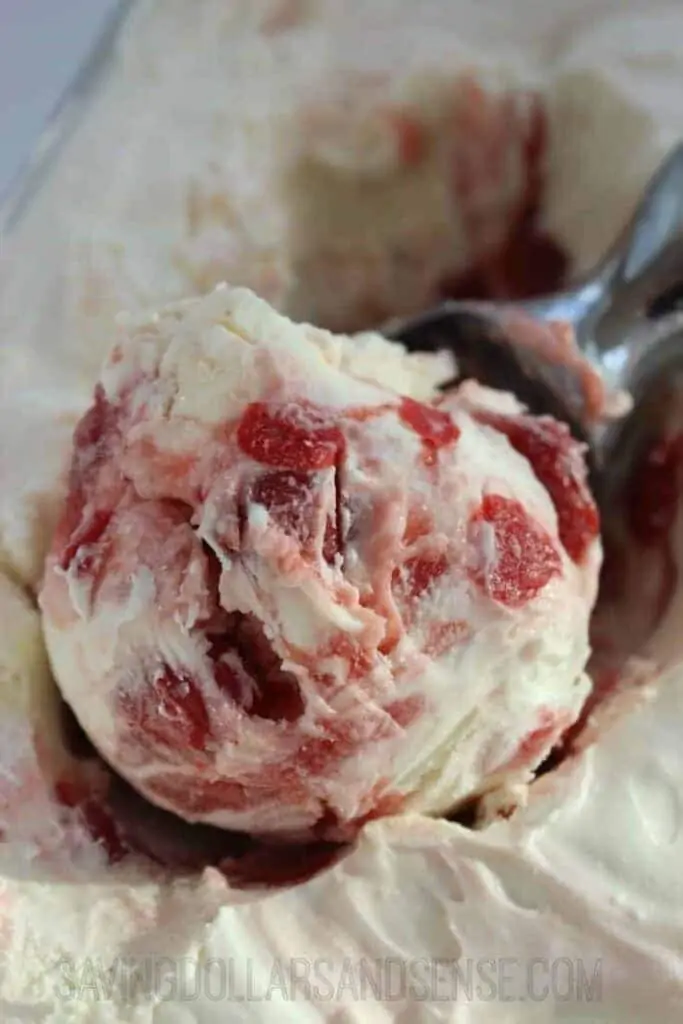 There is nothing quite like homemade ice cream and this one is a simple recipe that requires no churning.
It has the same amount of deliciousness that cookie dough eaters have come to love without the raw eggs that moms warn against.
If there is one thing that reminds me of summer it has to be strawberries.
I think these would be a lot of fun for any backyard barbecue like a Memorial Day or Fourth of July party.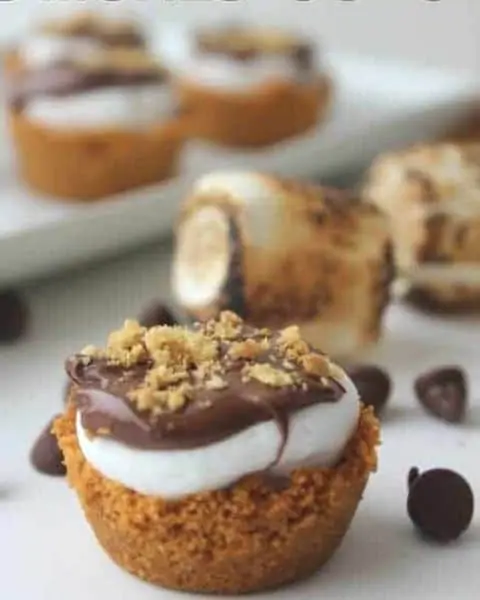 All of the deliciousness of s'mores in a cookie cup that you can make ahead of time.
Super easy to make and full of that classic summer time peaches and cream flavor.
Lime Sorbet is so refreshing and a lot easier to make than I ever thought it was. Plus you can really taste the difference when making your own using fresh limes.
Easy Strawberry Mousse Pie is the perfect dessert to bring to any pot luck or barbecue this year!
I hope that you have been able to find all of the recipes you need to put together the perfect Memorial Day weekend barbecue this year.
If you want to check out even more recipe, check out the Homemade Recipes Library below.